Before we get too far into the New Year I wanted to make sure I shared our Christmas Recap. We spent Christmas Eve with my husband's family starting with lunch at my mother-in-law's house. She just remodeled her basement and it was the perfect cozy place for unwrapping presents and setting up all 1,742 new toys.

How adorable is Jack patiently waiting for his toy?
That night we went over to J's aunt's house to celebrate with the rest of his extended family.
Once the kids were tucked into bed and fast asleep, "Santa" ate all his cookies, filled the stockings, and set out presents.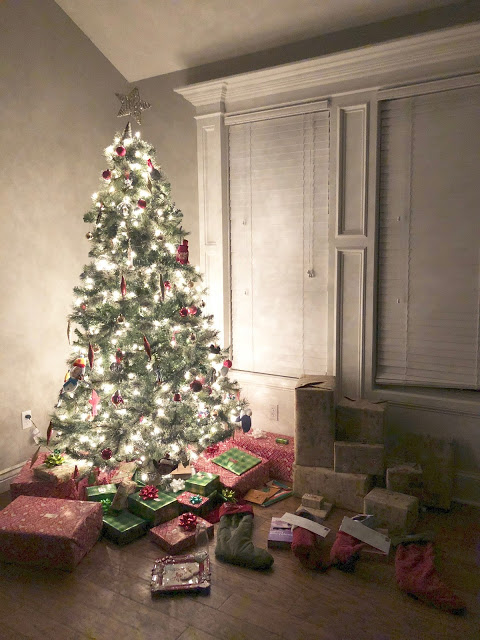 I love the boys' excitement on Christmas morning!

Last year we were late to the Hatchimal craze and the boys did not forget it. When we asked them to start making a list they each immediately wrote one down.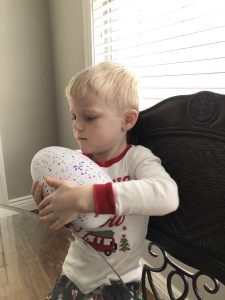 Unfortunately J didn't feel well on Christmas morning so he stayed behind while the boys and I went over to my parent's house for lunch and the last round of presents.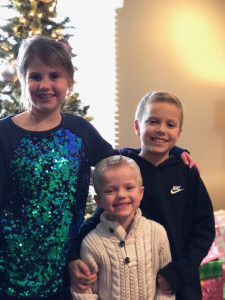 My sister gave Ben the toilet game and it was hysterical watching everyone get squirted with water.