Now that summer's over, I always like to look back and see how many things we ending up doing on our Summer Bucket List.
//Explore 3 new parks//
We didn't make it to any state parks, but we did try out several (new to us) city parks.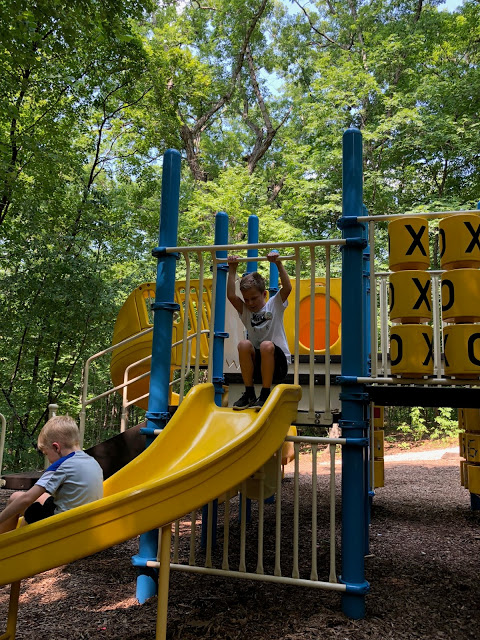 //Pizza by the Pool//
Labor Day weekend provided the perfect time for pizza by the pool. Friday night so quick and easy frozen pizza beforehand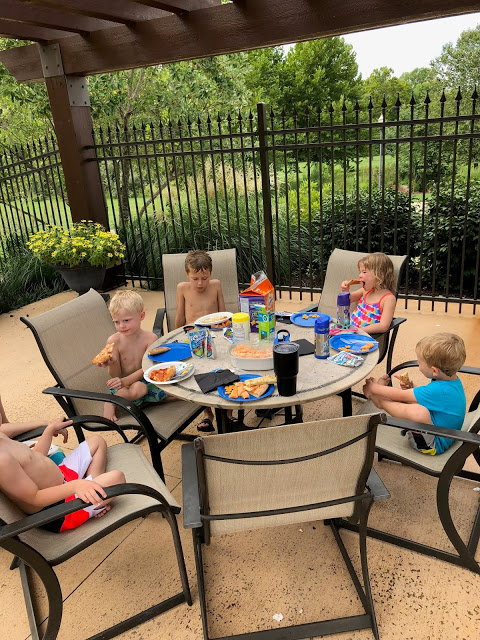 //Camp in our living room//
//Try as many flavors of snow cones as possible//
//Go one day without technology-all of us// FAIL
//Create the perfect S'Mores Bars//
//Go Berry Picking//
//Visit the farmer's market//
//Enroll in the Summer Reading Program at Our Library//
//Grill the perfect steak//
After an unfortunate incident involving a frog in the grill I cooked our steaks on the stovetop. They definitely weren't as good but I'm scared from grilling for a while.
//Watch a movie at the Drive In//
We passed on this one since there was never anything playing that the whole family could watch.
//Have a night-time swim party//
I have the 27 mosquitos bites to prove we were there at night 🙂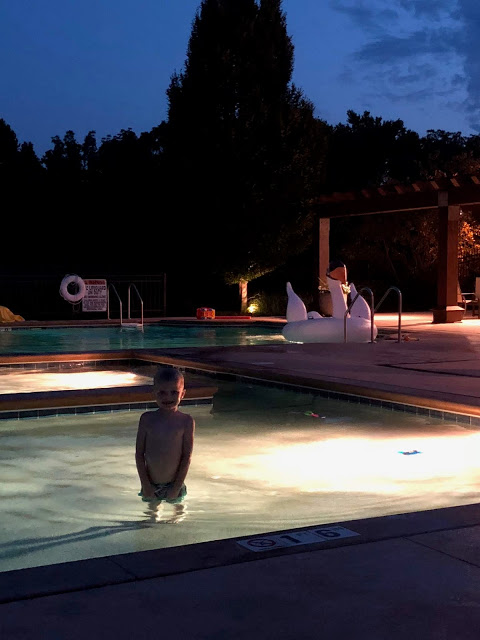 //Visit the state fair//
Not this year.
//Kids cook dinner//
The kids were super excited about this one but we never got around to it. I will be adding this to our fall bucket list though.
//30 Outfits in 30 Days//
I started this one and even took pictures but never finished the challenge.
//Make homemade ice cream//
Not only did we make ice cream, but it was so delicious I posted the recipe.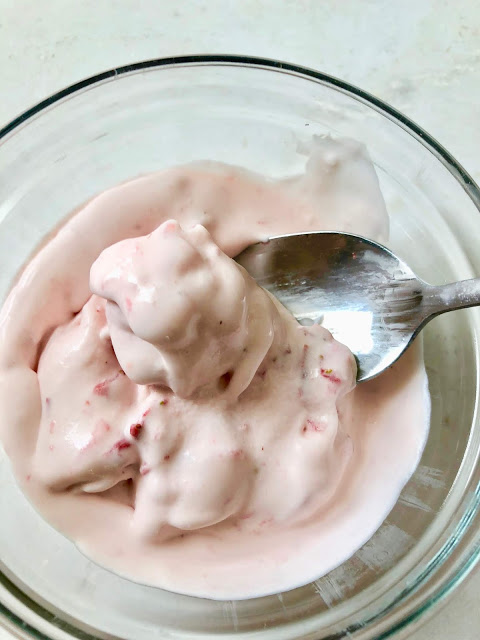 I'd love to hear how many things you did on your Summer Bucket List!