Although Christmas was the big event of the month, we managed to squeeze in lots of other fun things in December as well. We started the month by going to a "Magic Tree" Lighting ceremony.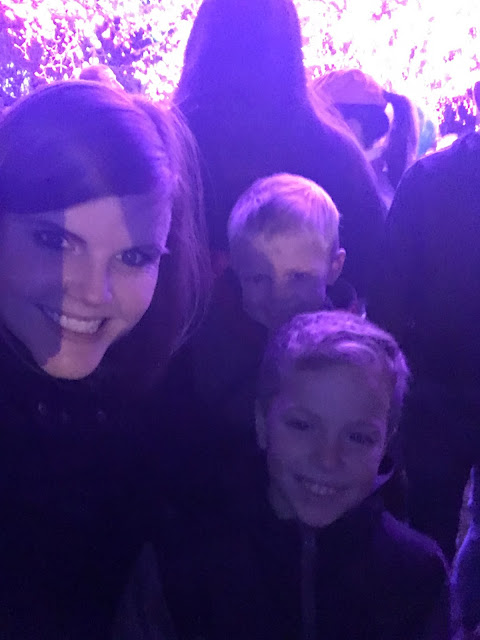 And a few days later our elf, Sparkle, arrived on our doorstep with new Christmas pajamas for the boys.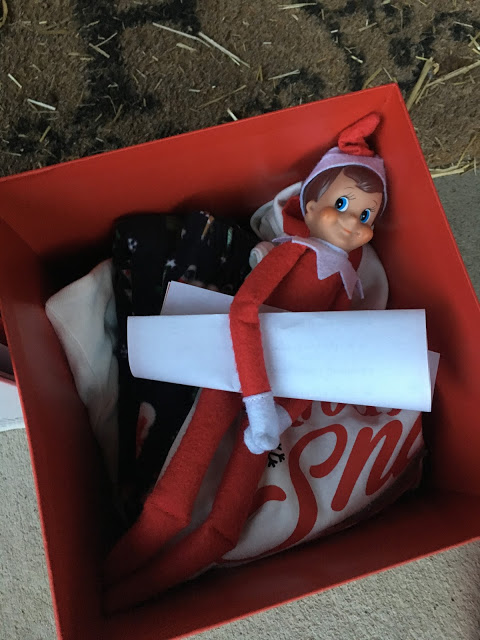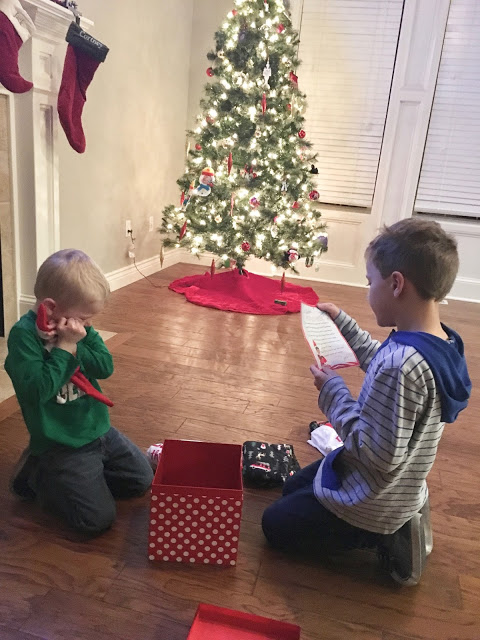 We decorated gingerbread houses and Jack supervised (and judged) his dad's house building skills.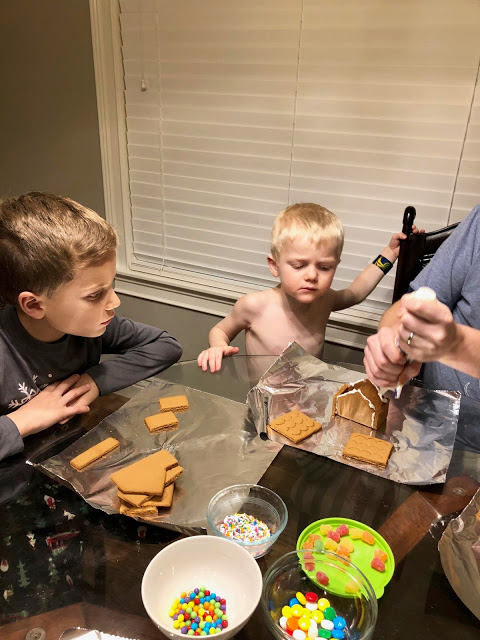 We went to church and the boys listened to a Christmas story. This was also the visit that confirmed my feeling that it was time to find a new church.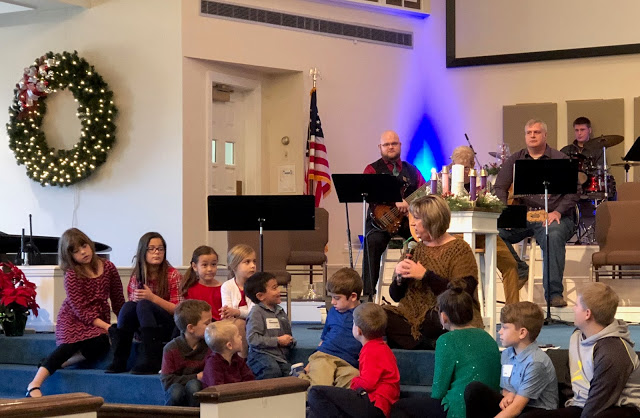 My mother-in-law and I went on a holiday home tour and I fell in love with this particular house.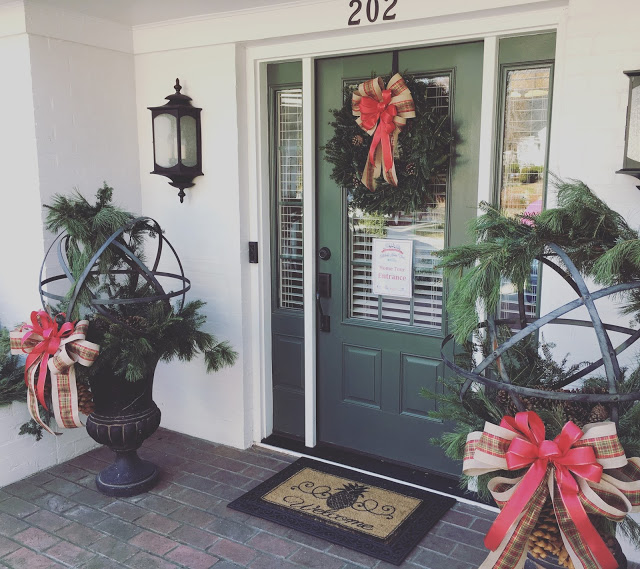 Ben decided he didn't want to visit Santa this year (insert crying tears) so Jack and I went. We had about an hour wait and he did such a good job coloring while we waited.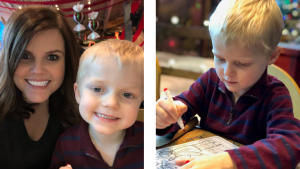 My work holds a door decorating contest every year and my colleagues out did themselves. How cute is this Candy Land theme?! After door decs we had an awesome 80's holiday party.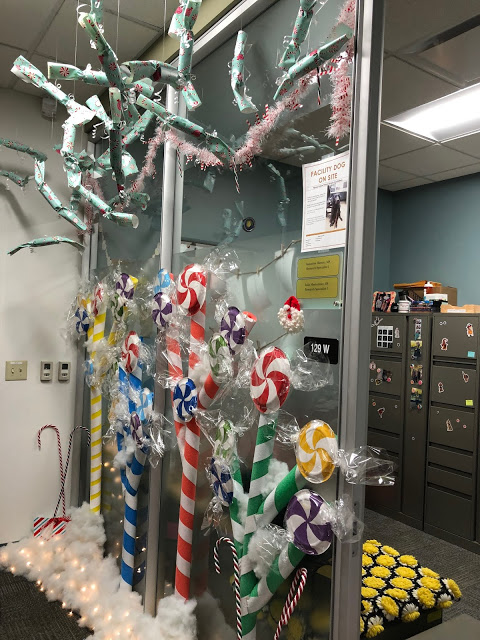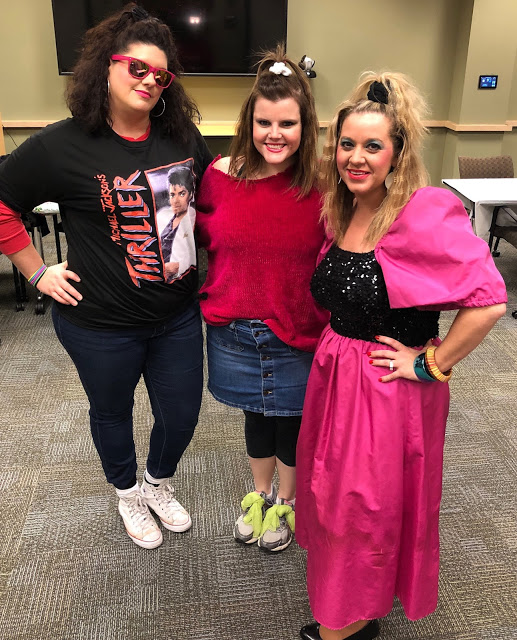 Both boys had parties at their schools and ate way too many treats.
One night we drove around in our pajamas to look at lights and visit yet another "Magic Tree."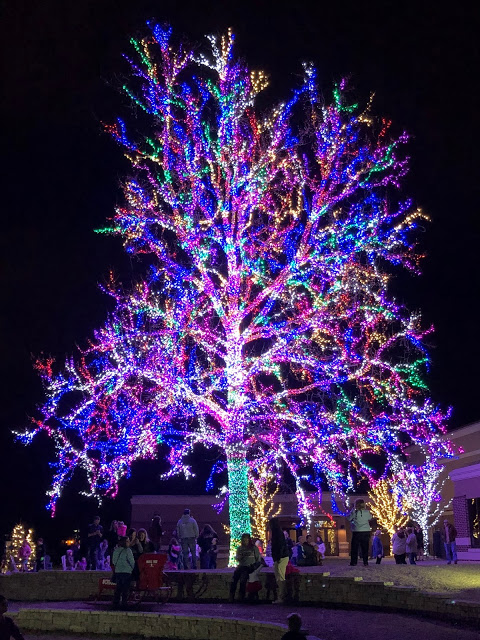 I love a cranberry color during winter as evidenced by my skirt and lip color. I wore this to dinner with friends at a new restaurant. You know it's going to be a good night when your drink comes with a pirate flag.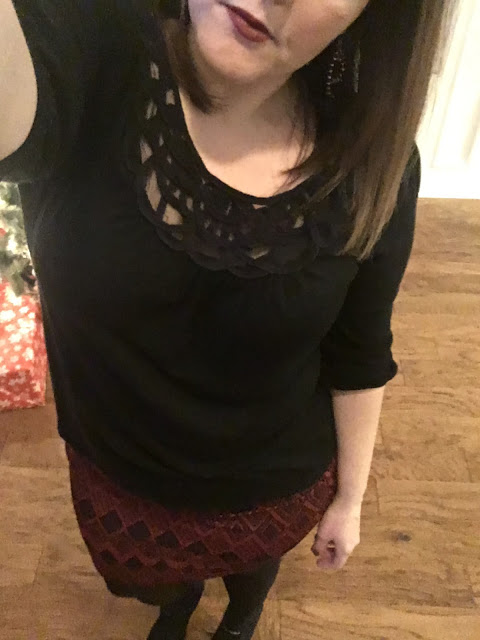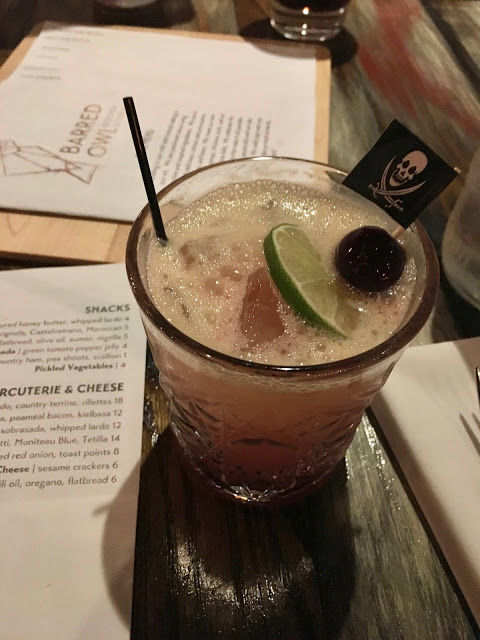 One of the best things we did this month was adopt a family and go Christmas shopping for them. The family has a son who is Ben's age so he had a fun time picking things out for him. This experience really helped Ben understand the importance of giving back and he even chipped in some of his own money from doing chores to buy a football.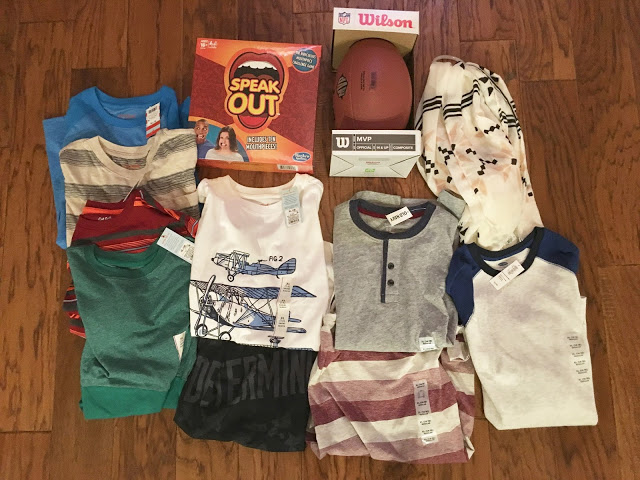 Christmas Eve Eve consisted of our annual cookie making and decorating.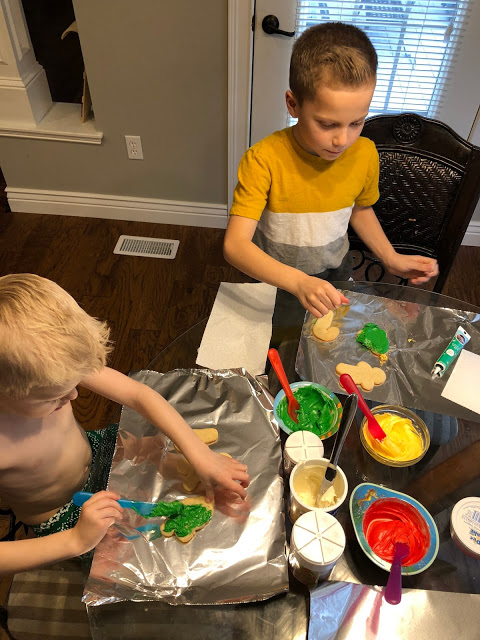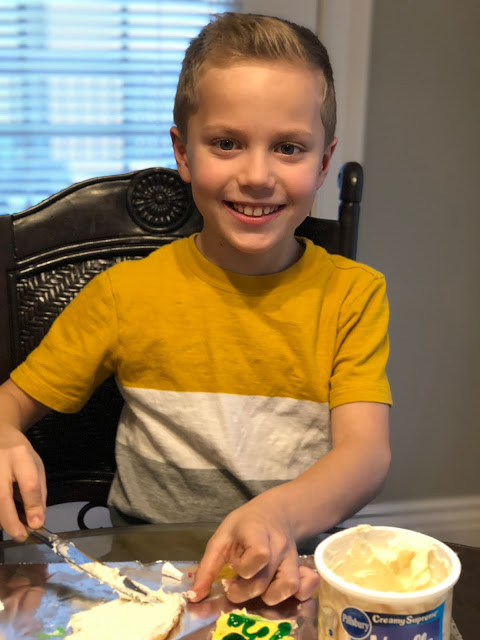 And like usual, Jack ate way more than he decorated.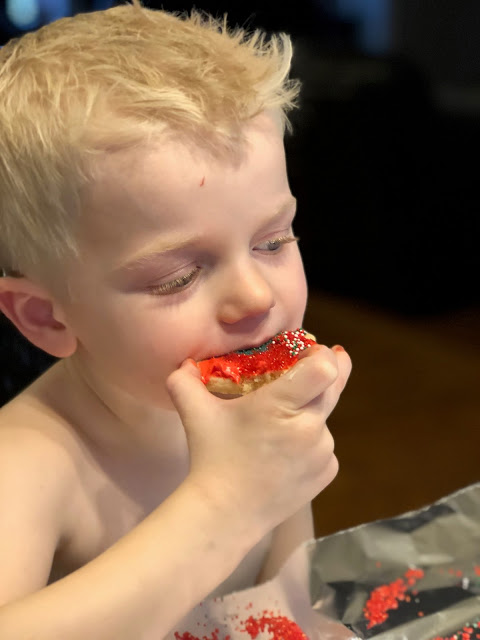 And that leads us up to Christmas!