Well Spring was here. Actually it was more like Summer. We've had 80 and 90 degree weather for the last couple of weeks and decided to take advantage of it and start our "garden" a little early this year. Of course this morning it was a brisk 45 degrees, so hopefully all our little buds will survive.
I say "garden" because it consists of 4 potted plants and some flowers. One day we will hopefully have our dream garden in our dream house, but for now this works for us. And considering last year we got approximately 2 peppers out of everything we planted, I didn't want to go to a ton of work just to have everything die.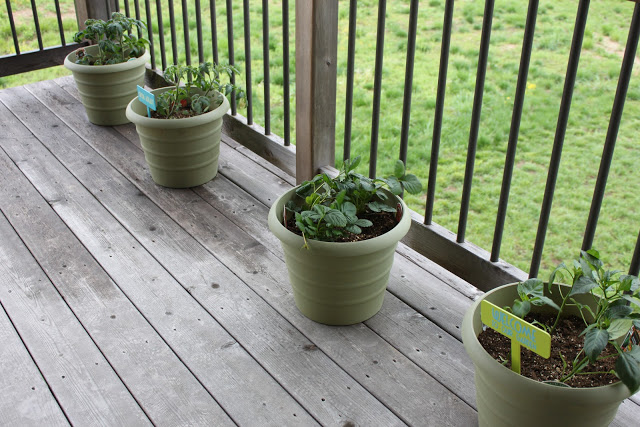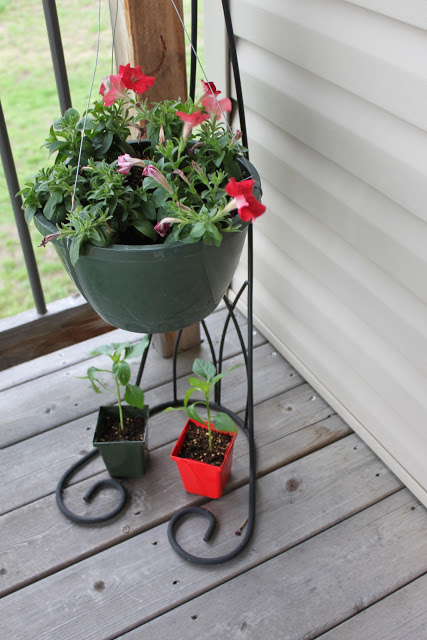 I thought these little signs from the dollar spot at Target were the perfect finishing touch for our plants.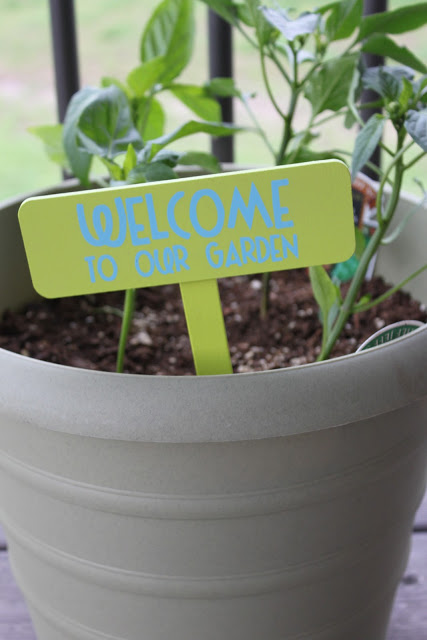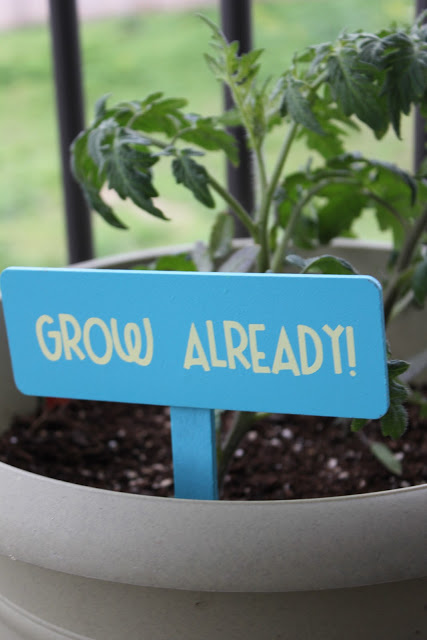 Here's to hoping we'll have strawberries, broccoli, tomatoes, and peppers soon!