A few weekends ago we crossed another thing off our
Fall Bucket List
that we have been wanting to do for forever. I will say that the idea of apple picking I had in my head was much different than how it actually played out.
First of all, no one warned me of all the bees. Since the bees were swarming near the dead apples on the ground, my kids (and I) were actually afraid to step close to the trees to pick. Some spots were better than others, but still. It also happened to be a typical Missouri day where it was cool in the morning and in the 80's by the afternoon and I prefer it to be a tad cooler while doing fall things 🙂
All that being said, we still had a good time and got quite a few apples but I think we all preferred
berry picking
to apple picking.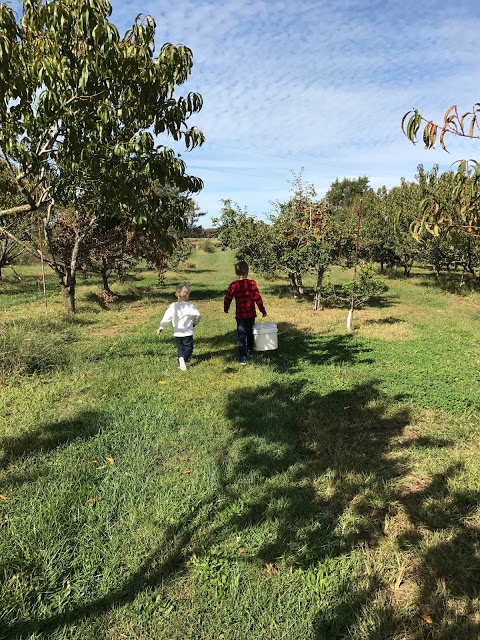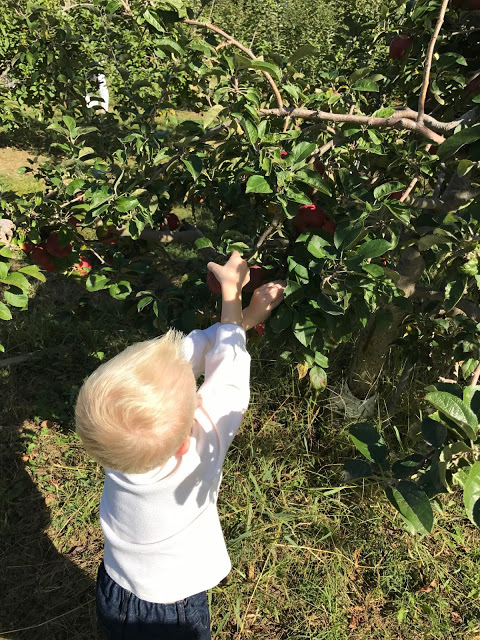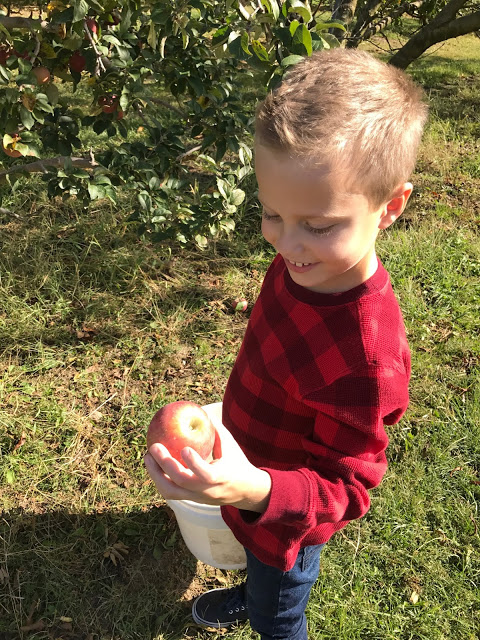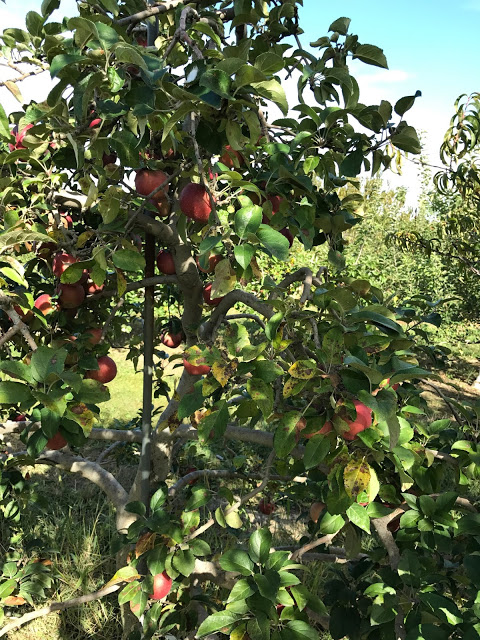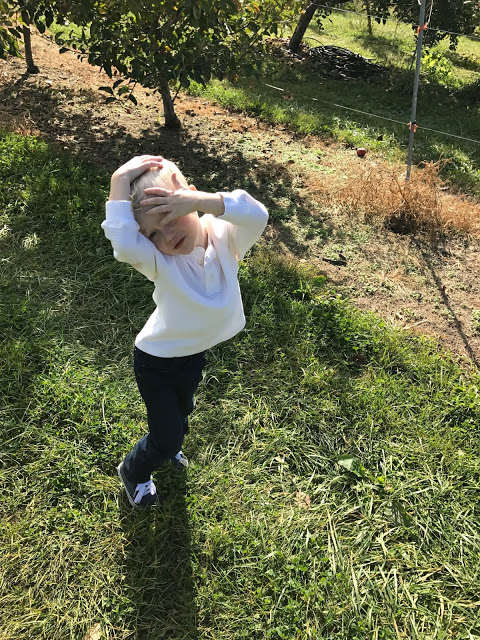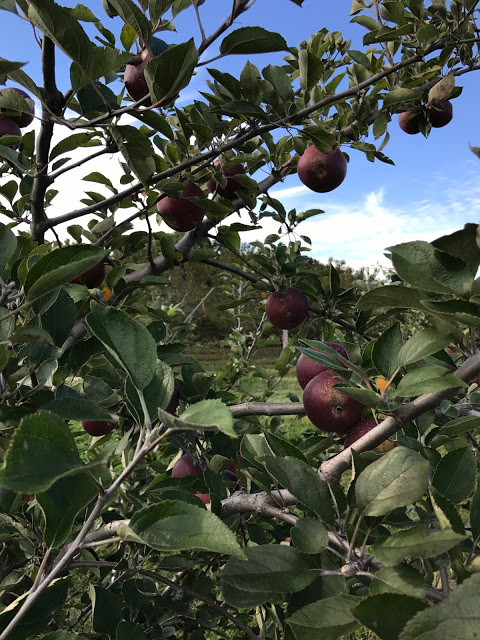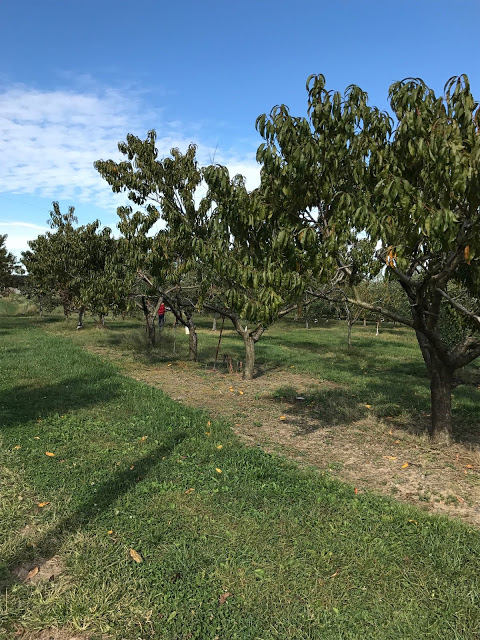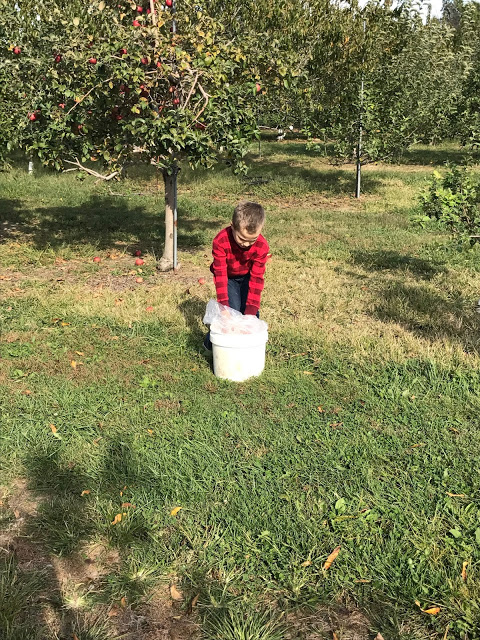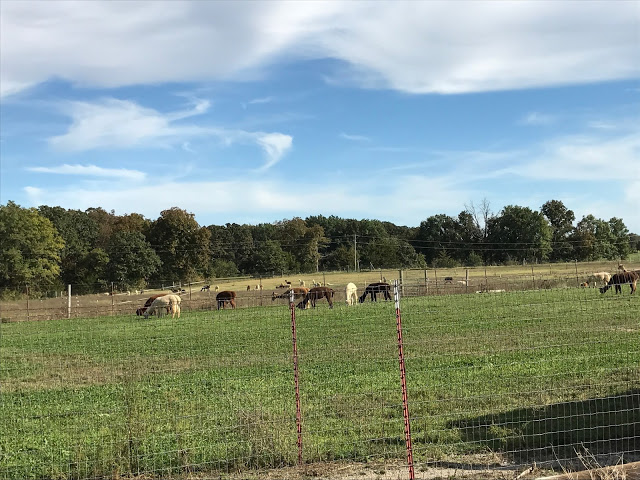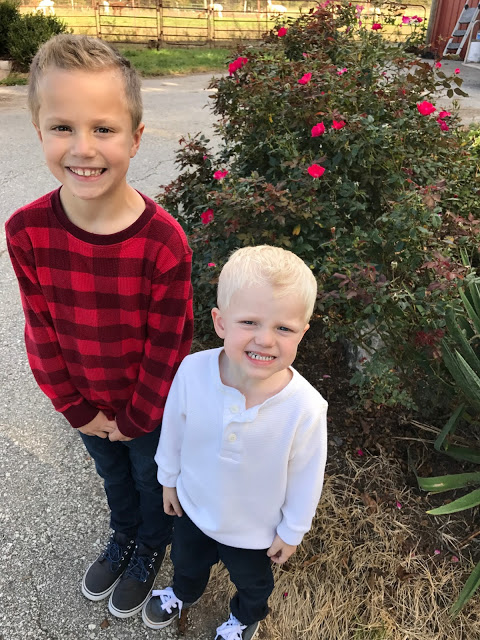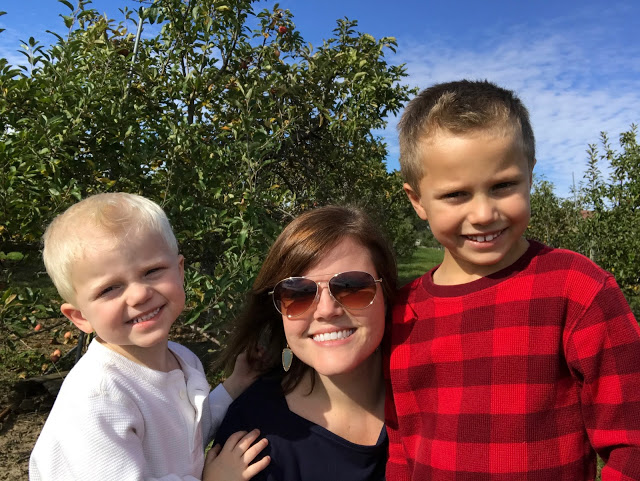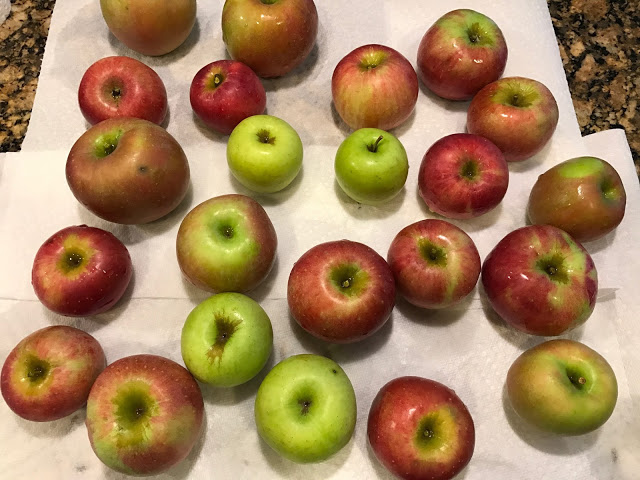 SaveSave