My friend Jaclyn made this 3 Ingredient Greek Dip for a white elephant party last Christmas and from the first bite I knew I needed to recreate it. With only 3 ingredients, it takes just a few minutes to prepare which is my kind of dish! It's perfect if you need a list minute appetizer or just want something to snack on at home.
What You Need:
-10oz container of regular hummus (spicy would also be good)
-1/4 cup Feta
-Cucumber peeled, sliced, and cut into fourths
What to Do:
-Spread the hummus on the bottom of a dish (I used a 9 1/2 inch round but you can also use a 9X9)
-Crumble feta and sprinkle over hummus
-Place cucumber on top and cover until ready to eat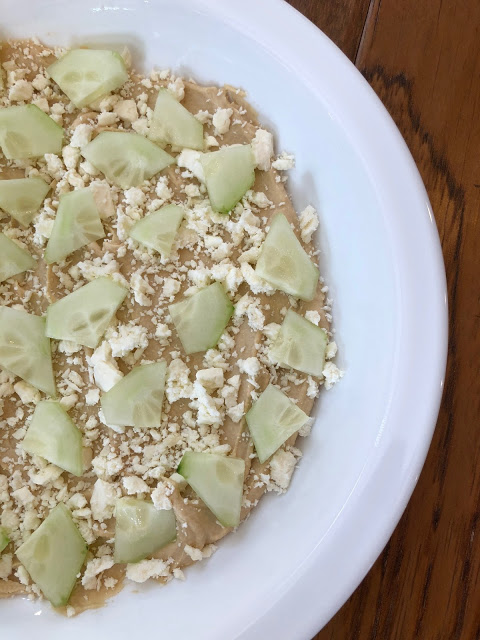 Serve with veggies, crackers, pretzels, pita…the possibilities are endless!