Winter forces us to stay inside and cozy up with a good book, but Summer gives us the perfect excuse to relax by the pool with all the books we never seem to get to. While I enjoy a light-hearted Summer read, there's nothing I love better than a good psychological thriller. These 5 books will draw you in and leave you unable to put them down.
1. The Killing Lessons by Saul Black
"When the two strangers turn up at Rowena Cooper's isolated Colorado farmhouse, she knows instantly that it's the end of everything. For the two haunted and driven men, on the other hand, it's just another stop on a long and bloody journey. But the murders at the Cooper farmhouse didn't quite go according to plan. There was a survivor, Rowena's ten-year-old daughter Nell, who now holds the key to the killings. Injured, half-frozen, terrified, Nell has only one place to go. And that place could be even more dangerous than what she's running from."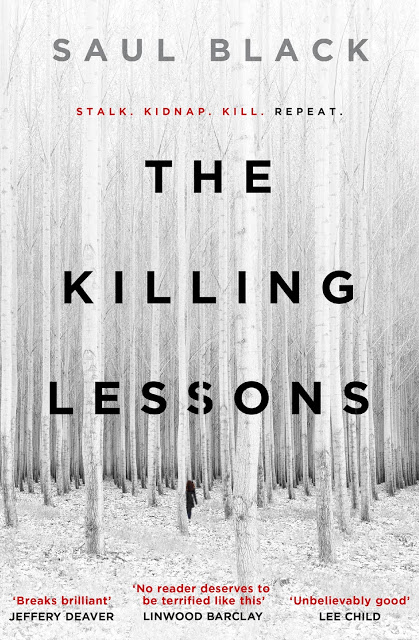 Random crimes are extra terrifying to me so this book really touched on my fears. I can't imagine what I would do in this situation or if I would have the strength Nell had. 
2. Shadows by John Saul
"They call it the Academy. A secluded, cliff-top mansion overlooking the rugged Pacific coast. A school for children gifted — or cursed — with extraordinary minds. Children soon to come under the influence of an intelligence even more brilliant than their own — and unspeakably evil. For within this mind a dark plan is taking form. A plan so horrifying, no one will believe it. No one but the children. And for them it is already too late. Too late, unless one young student can resist the seductive invitation that will lead… into the "Shadows."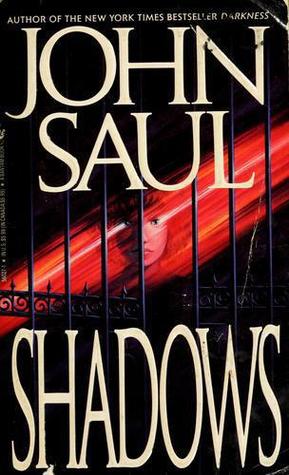 To be honest, I didn't expect to like this book as much as I did. The book was published in 1993 and is completely different than most of the books I've read. Although the story line is unusual, the story itself is brilliant, and the characters are very well developed. 
3. The Ghost Writer by Alessandra Torre
"Four years ago, I lied. I stood in front of the police, my friends and family, and made up a story, my best one yet. And all of them believed me. I wasn't surprised. Telling stories is what made me famous. Fifteen bestsellers. Millions of fans. Fame and fortune. Now, I have one last story to write. It'll be my best one yet, with a jaw-dropping twist that will leave them stunned and gasping for breath. They say that sticks and stones will break your bones, but this story? It will be the one that kills me."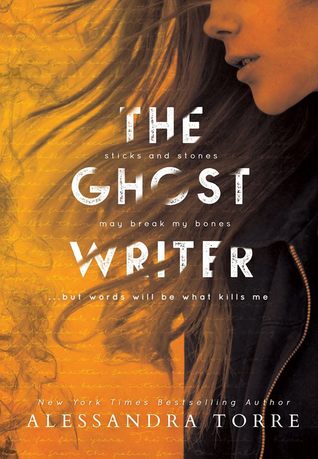 The Ghost Writer is unique in that there is a book being written within the book. I wasn't sure how I would feel about this, but I ended up loving the way the story wove together. Throughout the book I found myself waffling between hating the main character and sympathizing with her, which I don't usually find myself doing. 
4. The Kind Worth Killing by Peter Swanson
"On a night flight from London to Boston, Ted Severson meets the stunning and mysterious Lily Kintner. Sharing one too many martinis, the strangers begin to play a game of truth, revealing very intimate details about themselves. Ted talks about his marriage that's going stale and his wife Miranda, who he's sure is cheating on him. Ted and his wife were a mismatch from the start—he the rich businessman, she the artistic free spirit—a contrast that once inflamed their passion, but has now become a cliché. But their game turns a little darker when Ted jokes that he could kill Miranda for what she's done. Lily, without missing a beat, says calmly, "I'd like to help." After all, some people are the kind worth killing, like a lying, stinking, cheating spouse. . . ."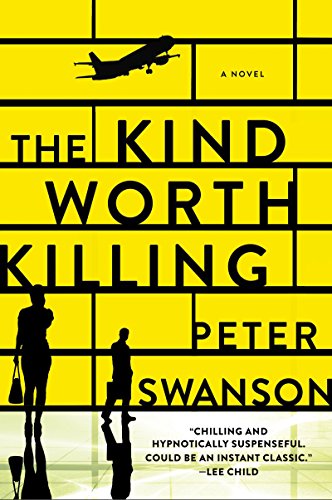 This book came highly recommended by several friends so I knew I had to add it to my list. Besides being a page turner, I was surprised at how well the characters justified murder, almost convincing the reader it isn't really that bad. The ending was also jaw dropping and I found myself wanting more. 
5. The Good Daughter by Karin Slaughter
"Two girls are forced into the woods at gunpoint. One runs for her life. One is left behind. Twenty-eight years ago, Charlotte and Samantha Quinn's happy small-town family life was torn apart by a terrifying attack on their family home. It left their mother dead. It left their father, Pikeville's notorious defense attorney, devastated. Twenty-eight years later violence comes to Pikeville again and a shocking tragedy leaves the whole town traumatized. Charlie is plunged into a nightmare. Not only is she the first witness on the scene, but it's a case that unleashes the terrible memories she's spent so long trying to suppress. Because the shocking truth about the crime that destroyed her family nearly thirty years ago won't stay buried forever."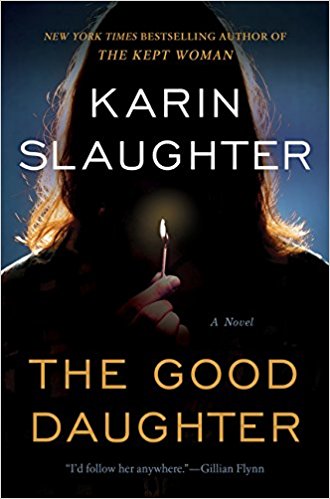 This was my favorite book of the bunch. It's not a quick read at 528 pages, but it is definitely worth it. The Good Daughter is everything you want in a thriller and will leave you trying to figure things out until the very end.