Happy 4th of July! In case you need a last minute dessert I've got the perfect recipe for you. There's nothing more American than a homemade pie especially one with red, blue, and stars.
Now I know what you may be thinking…I can't make a pie from scratch! Don't be intimated. This was the first pie I've ever made and I don't know why I waited so long. The most time consuming part was the crust but you could easily use a store bought one to make this even easier. I adapted this recipe from Sally's Baking Addiction and if you're not following her blog you should be!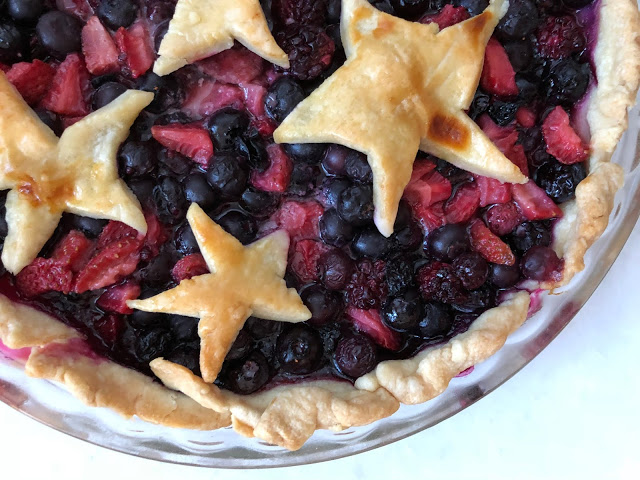 What You Need:
-2 pie crusts, one for the bottom & one for the top. I used this recipe but you could also use store bought
-3 cups blueberries
-2 cups strawberries
-1 cup blackberries
-2/3 cup sugar
-1/4 cup cornstarch
-1/4 tsp cinnamon
-1 tbsp lemon juice
-1 egg + 1 tbsp milk (for brushing)
What To Do:
1. Preheat oven to 400F degrees
2. Prepare your crust or place one store bought crust in the bottom of a glass pie dish
3. For the top of the pie, cut out star shapes and set aside (I didn't have a star cookie cutter so I made mine by hand)
4. In a large bowl, combine berries, sugar, cornstarch, cinnamon, and lemon juice
5. Pour the fruit mixture into the pie dish and top with star cut outs
6. Whisk egg and milk together then lightly brush on top of stars
7. Bake for 20 min then turn the oven temperature down to 350F degrees. DO NOT take the pie out of the oven. Bake for an additional 25-30 minutes. *If you notice your crust getting too brown, cover with foil or a pie crust shield
8. Once the pie is cooked, remove from the oven and let sit for 2-3 hours before serving
The pie filling can be made ahead of time, just make sure to drain off the excess liquid from the berries before filling the crust.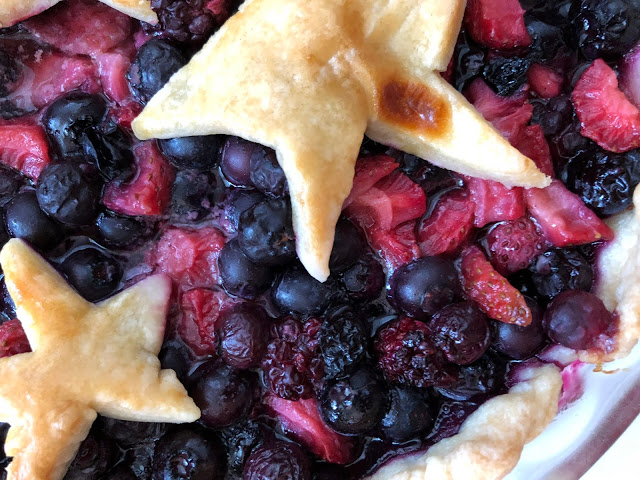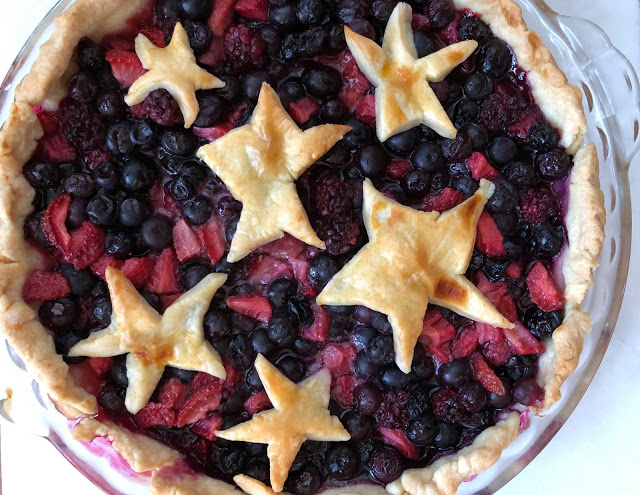 Want to make this pie even when it's not 4th of July? Just change the top crust to whatever shape you like or do a traditional lattice top!