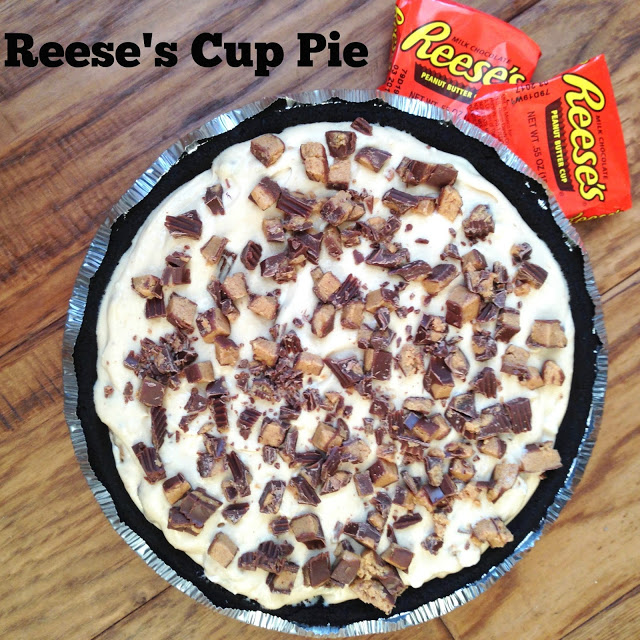 Peanut butter. Oreo. Reese's cups. Need I say more? I've made this twice in the last month and each time I've caught my husband standing in the kitchen licking the mixing bowl clean. It's that good. And because I don't do complicated, it's another easy recipe and you most likely already have all of the ingredients. Unless you're like our family and eat all the candy. In that case you may have to buy more Reese's cups. And don't eat them all at once.
What You'll Need:
-Premade Oreo crust
-1 8oz pkg cream cheese, softened
-1 cup creamy peanut butter
-1 cup powdered sugar
-1/4 cup milk
-1 container Cool Whip
-8 peanut butter cups
What To Do:
Chop Reese's cups into fine pieces and set aside.
With a mixer, whip cream cheese and peanut butter on high until smooth.
Add milk and powdered sugar mixing slowly until combined.
Using a spatula or spoon, gently fold in Cool Whip and half of the chopped Reese's cups until well mixed.
Spoon mixture into Oreo crust and top with remaining cups.
Refrigerate for at least one hour to allow the pie to set.