Winter can be long and dreary which also makes it the perfect time to knock some books off my "want to read" list. I'm always on the look out for what books to read next and I love seeing what  other people recommendation. If you're like me, then you'll love these 7 must read books to get you through the Winter.
//The Seven Husband's of Evelyn Hugo//
"Aging and reclusive Hollywood movie icon Evelyn Hugo is finally ready to tell the truth about her glamorous and scandalous life. But when she chooses unknown magazine reporter Monique Grant for the job, no one is more astounded than Monique herself. Why her? Why now? Summoned to Evelyn's luxurious apartment, Monique listens in fascination as the actress tells her story. From making her way to Los Angeles in the 1950s to her decision to leave show business in the '80s, and, of course, the seven husbands along the way, Evelyn unspools a tale of ruthless ambition, unexpected friendship, and a great forbidden love. Monique begins to feel a very real connection to the legendary star, but as Evelyn's story near its conclusion, it becomes clear that her life intersects with Monique's own in tragic and irreversible ways."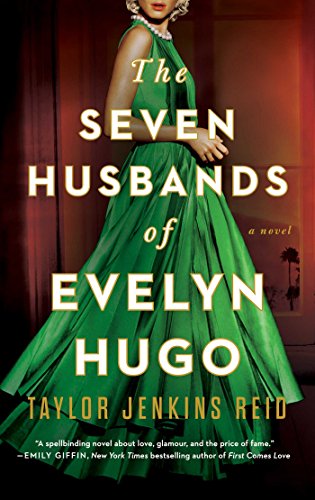 //The Favorite Sister//
"When five hyper-successful women agree to appear on a reality series set in New York City called Goal Diggers, the producers never expect the season will end in murder. The Favorite Sister explores the invisible barriers that prevent women from rising up the ranks in today's America—and offers a scathing take on the oft-lionized bonds of sisterhood, and the relentless pressure to stay young, relevant, and salable."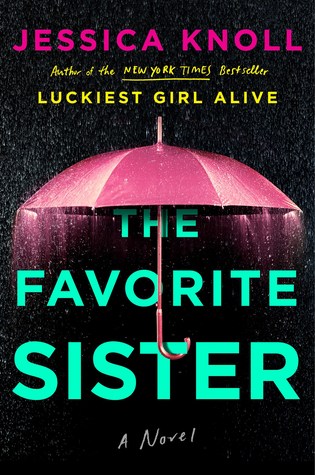 //Sharp Objects//
"Fresh from a brief stay at a psych hospital, reporter Camille Preaker faces a troubling assignment: she must return to her tiny hometown to cover the murders of two preteen girls. For years, Camille has hardly spoken to her neurotic, hypochondriac mother or to the half-sister she barely knows: a beautiful thirteen-year-old with an eerie grip on the town. Now, installed in her old bedroom in her family's Victorian mansion, Camille finds herself identifying with the young victims—a bit too strongly. Dogged by her own demons, she must unravel the psychological puzzle of her own past if she wants to get the story—and survive this homecoming."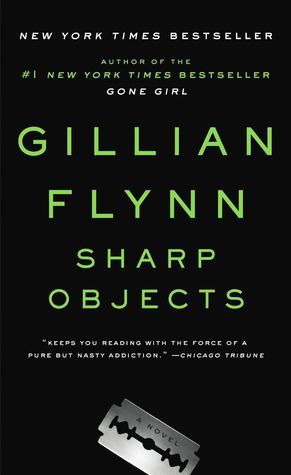 //A Simple Favor//
"She's your best friend. She knows all your secrets. That's why she's so dangerous. It starts with a simple favor—an ordinary kindness mothers do for one another. When her best friend, Emily, asks Stephanie to pick up her son Nicky after school, she happily says yes. But Emily doesn't come back. She doesn't answer calls or return texts. Stephanie knows something is terribly wrong—Emily would never leave Nicky, no matter what the police say. Terrified, she reaches out to her blog readers for help. She also reaches out to Emily's husband, the handsome, reticent Sean, offering emotional support. It's the least she can do for her best friend. Then, she and Sean receive shocking news. Emily is dead. The nightmare of her disappearance is over. Or is it? Because soon, Stephanie will begin to see that nothing—not friendship, love, or even an ordinary favor—is as simple as it seems."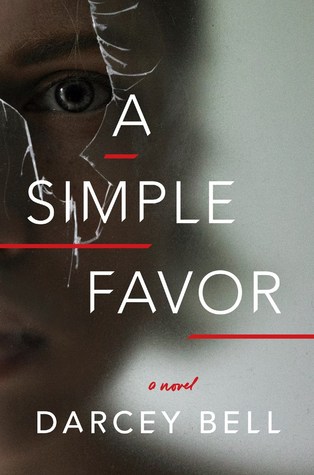 //Little Fires Everywhere//
"In Shaker Heights, a placid, progressive suburb of Cleveland, everything is meticulously planned – from the layout of the winding roads, to the colors of the houses, to the successful lives its residents will go on to lead. And no one embodies this spirit more than Elena Richardson, whose guiding principle is playing by the rules. Enter Mia Warren – an enigmatic artist and single mother – who arrives in this idyllic bubble with her teenage daughter Pearl, and rents a house from the Richardsons. Soon Mia and Pearl become more than just tenants: all four Richardson children are drawn to the alluring mother-daughter pair. But Mia carries with her a mysterious past, and a disregard for the rules that threatens to upend this carefully ordered community."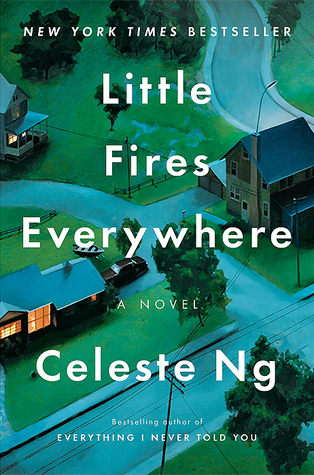 //In a Dark Dark Wood//
"In a dark, dark wood There was a dark, dark house And in the dark, dark house there was a dark, dark room And in the dark, dark room….Some things can't stay secret for ever.

Nora hasn't seen Clare for ten years. Not since Nora walked out of school one day and never went back. Until, out of the blue, an invitation to Clare's hen do arrives. Is this a chance for Nora to finally put her past behind her? But something goes wrong. Very wrong."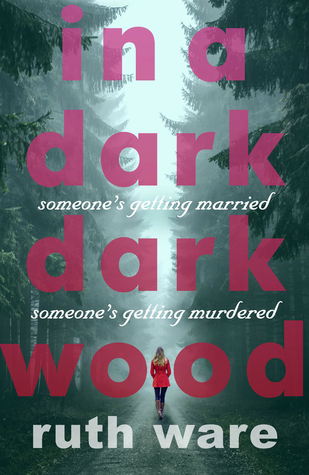 //Before We Were Yours//
"Memphis, 1939. Twelve-year-old Rill Foss and her four younger siblings live a magical life aboard their family's Mississippi River shantyboat. But when their father must rush their mother to the hospital one stormy night, Rill is left in charge—until strangers arrive in force. Wrenched from all that is familiar and thrown into a Tennessee Children's Home Society orphanage, the Foss children are assured that they will soon be returned to their parents—but they quickly realize the dark truth. At the mercy of the facility's cruel director, Rill fights to keep her sisters and brother together in a world of danger and uncertainty.
Aiken, South Carolina, present day. Born into wealth and privilege, Avery Stafford seems to have it all: a successful career as a federal prosecutor, a handsome fiance, and a lavish wedding on the horizon. But when Avery returns home to help her father weather a health crisis, a chance encounter leaves her with uncomfortable questions and compels her to take a journey through her family's long-hidden history, on a path that will ultimately lead either to devastation or to redemption."