I love a good year in review. It's so fun to look back on all the things we did and reflect on all the memories. I tried to keep this relatively short and include links to previous posts whenever possible. If you've done a year in review, let me know in the comments-I'd love to read it!
January
I started off the new year with a new car and flashes of 16 year old Ben driving.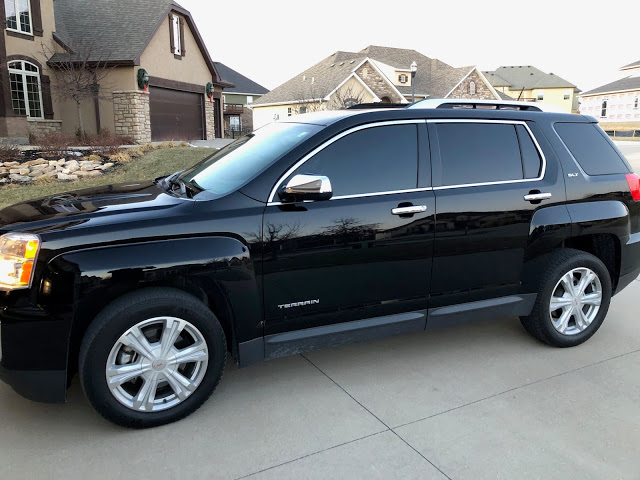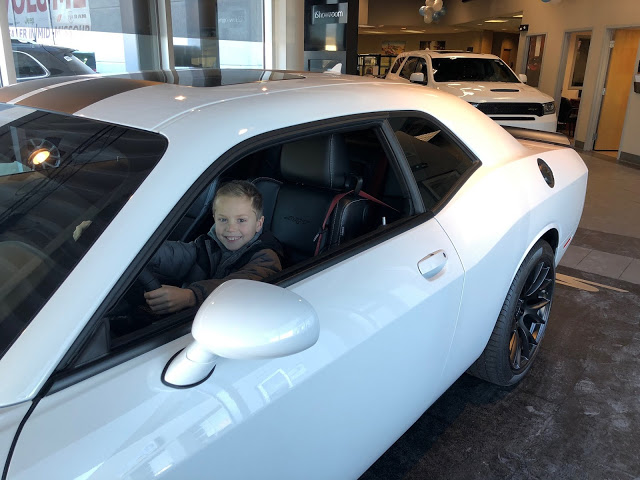 The boys and I made vision boards to help us remember our goals throughout the year. My board reflected these goals, while the boys' boards mostly had pictures of toys and food 🙂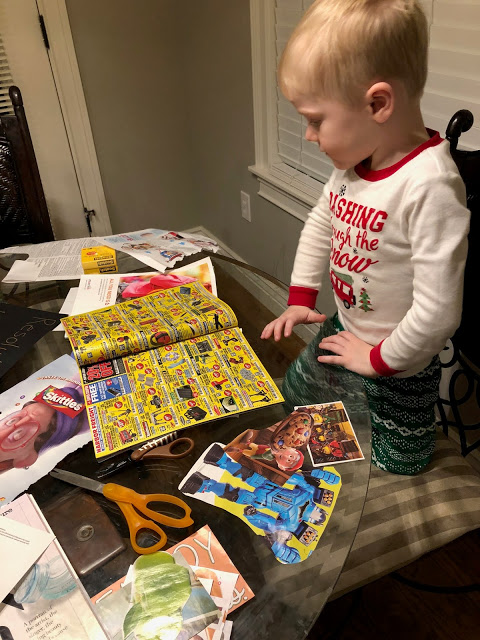 We wrapped up the month by celebrating this guy turning 9 with a fun birthday party at SkyZone.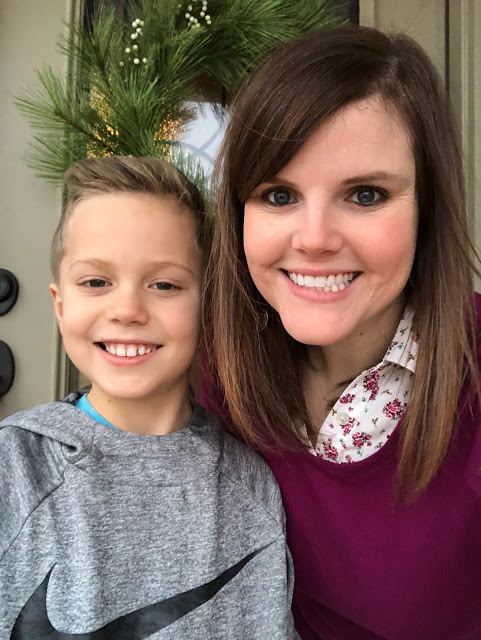 February
February was fairly quiet. We celebrated Valentine's Day and made the cutest Valentine Bird Feeders.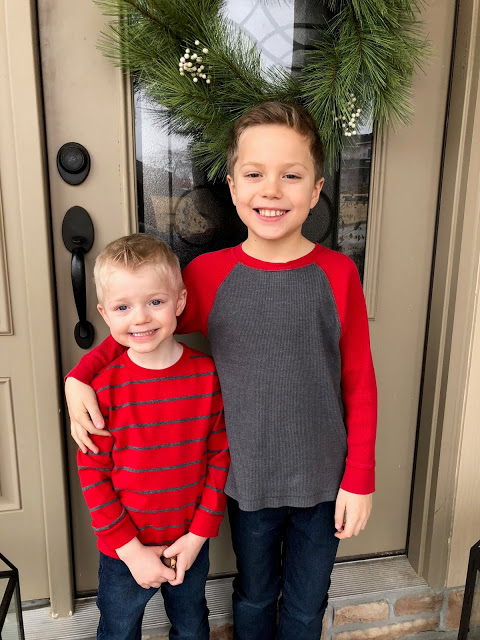 I also won HQ and if you play then you know how exciting this is! Even if I did only win 28 cents.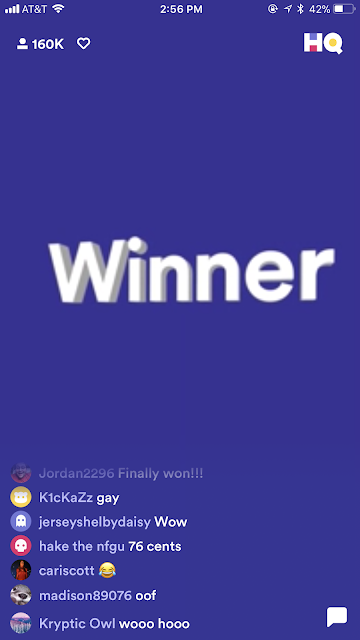 March
One of the highlights from the whole year happened this month when my friend Abby and I got to meet Rachel (and Dave) Hollis at her book signing.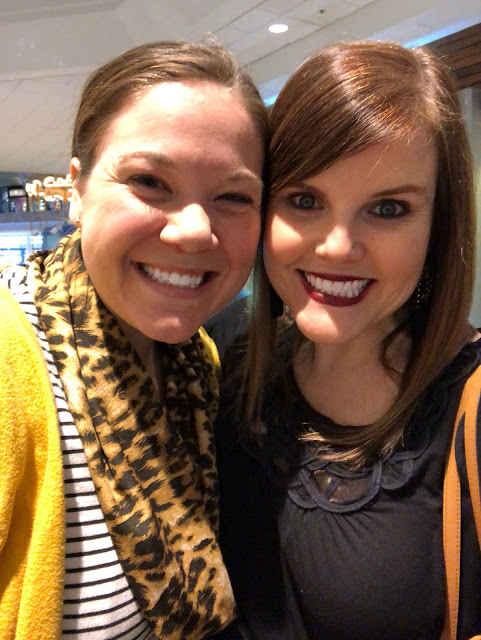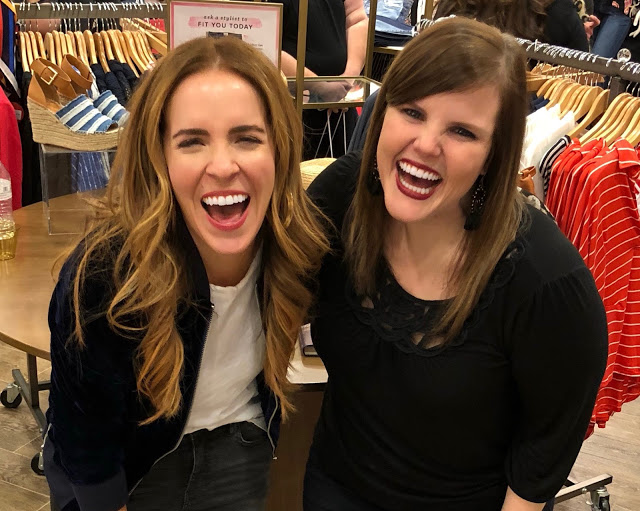 Second to meeting Rachel was meeting this Alpaca at a school event.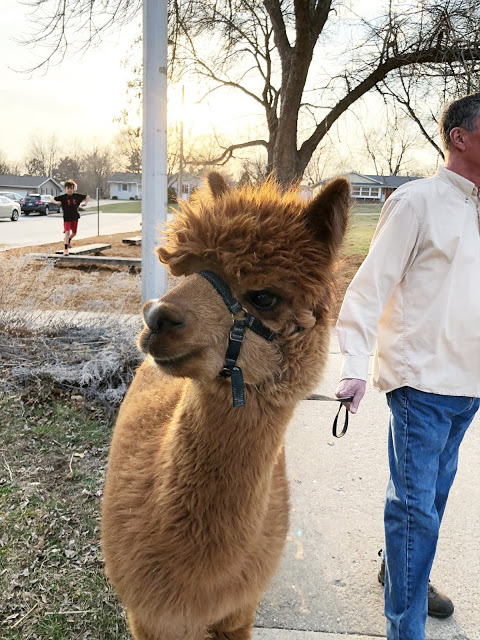 J and the boys built a leprechaun trap and just like every other year, that sneaky leprechaun escaped.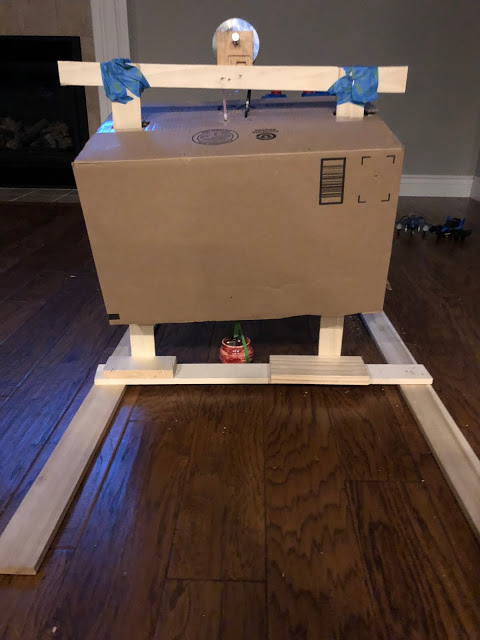 We celebrated Gigi's birthday with almost all of her great grandkids.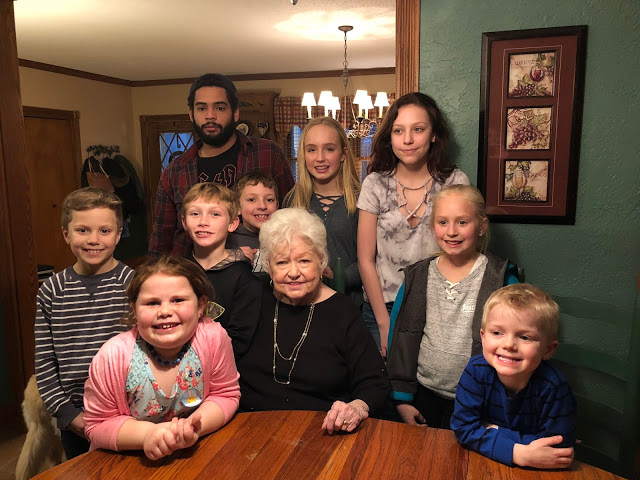 And we tried a new way to die Easter eggs using silk ties.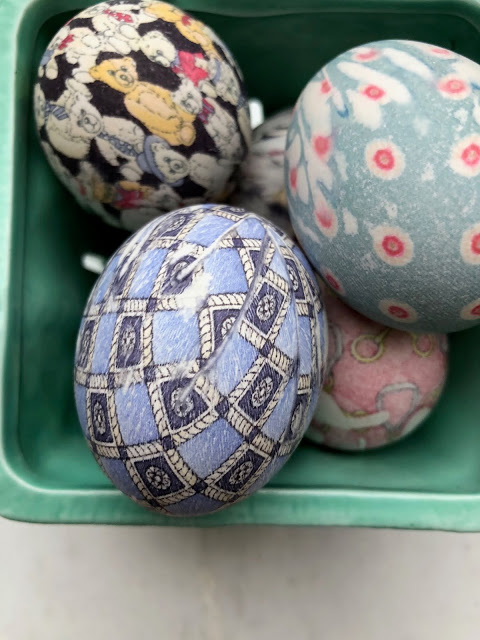 We wrapped up the month with Spring Break and Ben's sky diving dreams came true.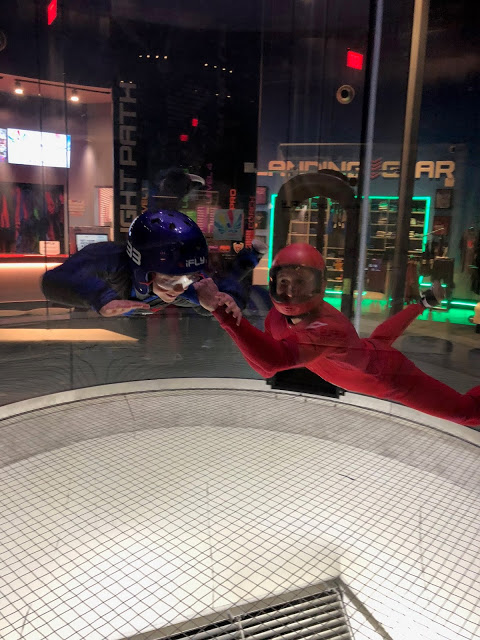 April
April was the start of track season which meant Ben practiced 3 days a week including Saturday mornings. Jack also started t-ball this month and J and I felt like two ships passing with such crazy schedules.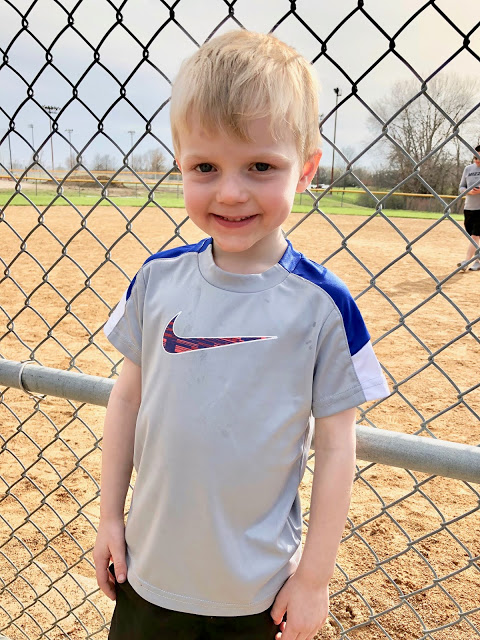 And we can't forget that our team won SECOND place at my work's trivia fundraiser.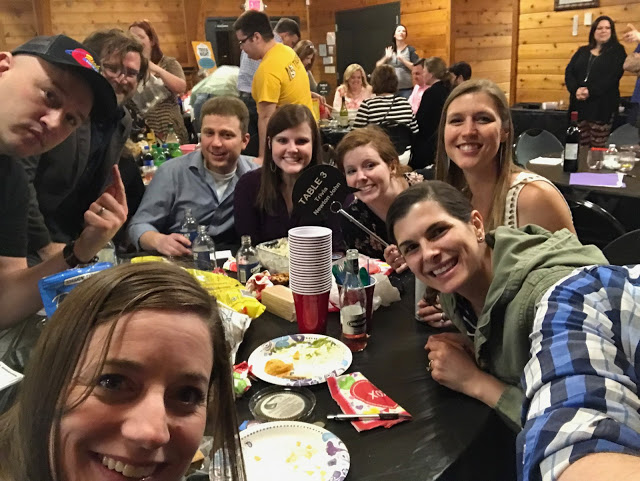 All those track practices paid off and Ben brought home two second place medals from his first meet.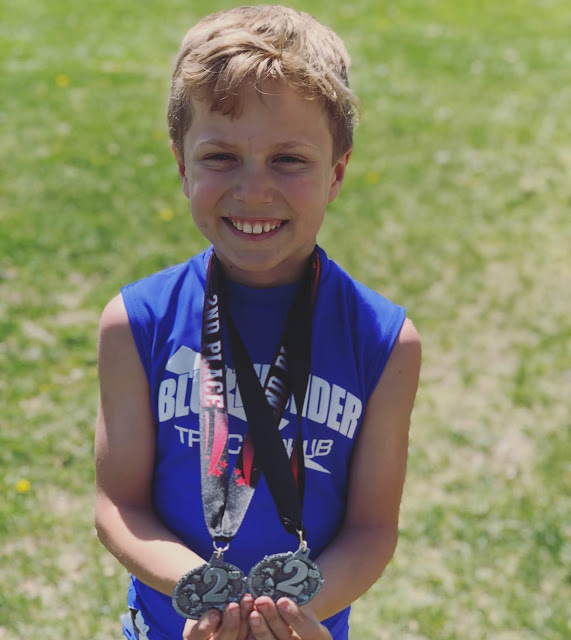 May
This month was filled with t-ball games, track meets, and a color run.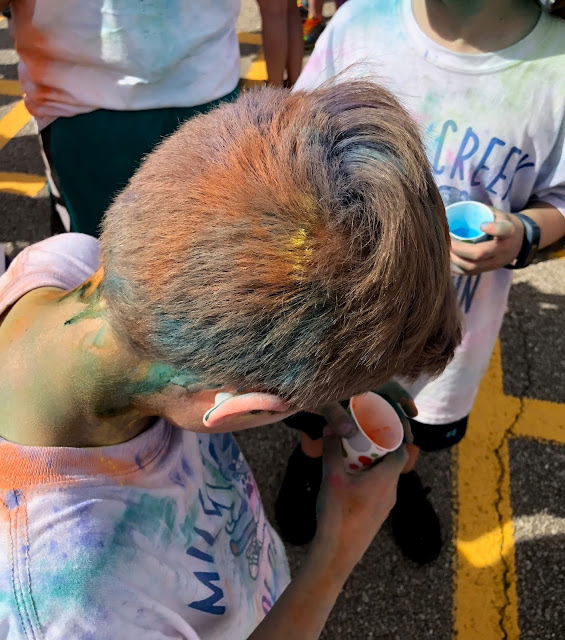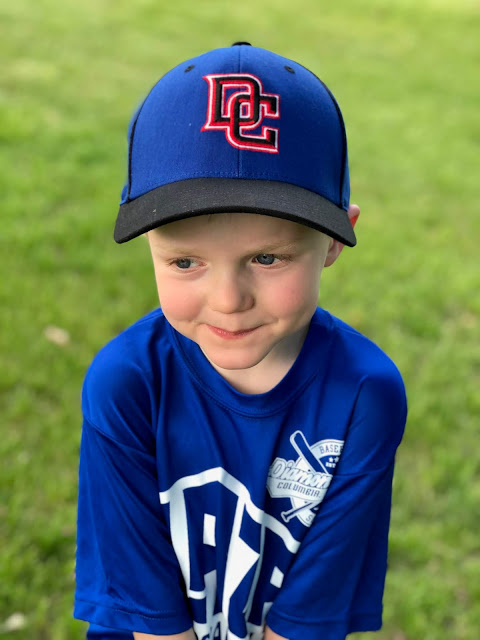 I blogged about how I created my Ultimate Aldi's Cheese Board and it was one of my most popular posts to date.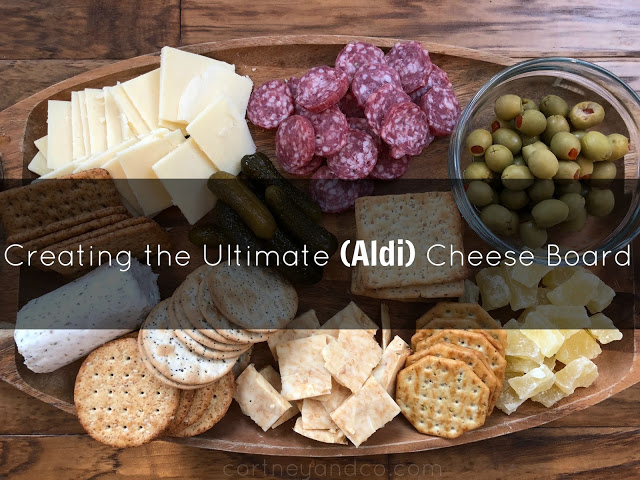 We also celebrated Mother's Day with a delicious brunch and the most perfect family photo.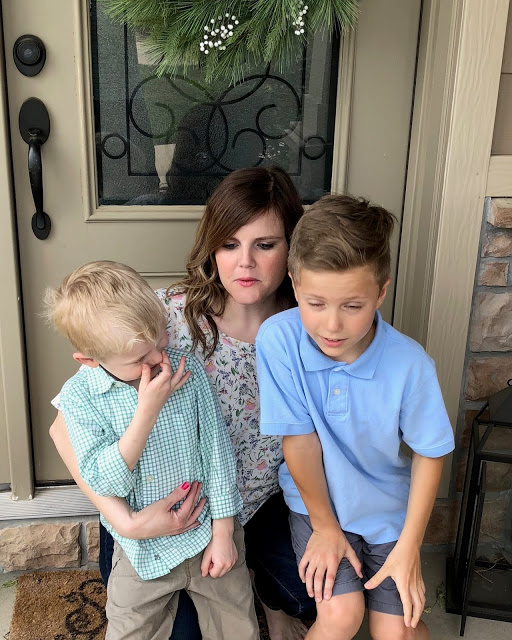 At work, my second cohort of students graduated from our program and my niece graduated from high school.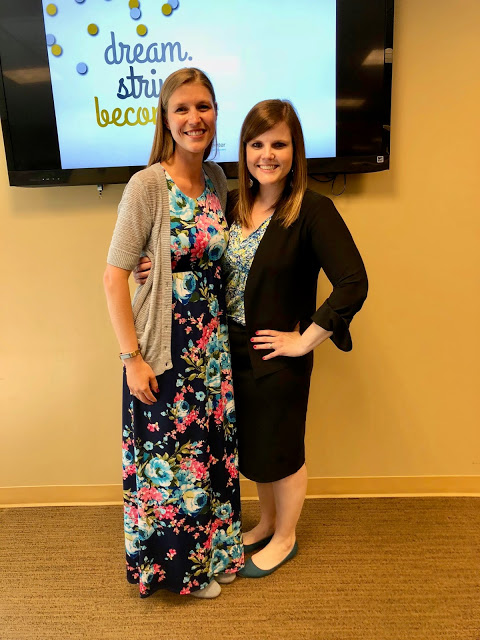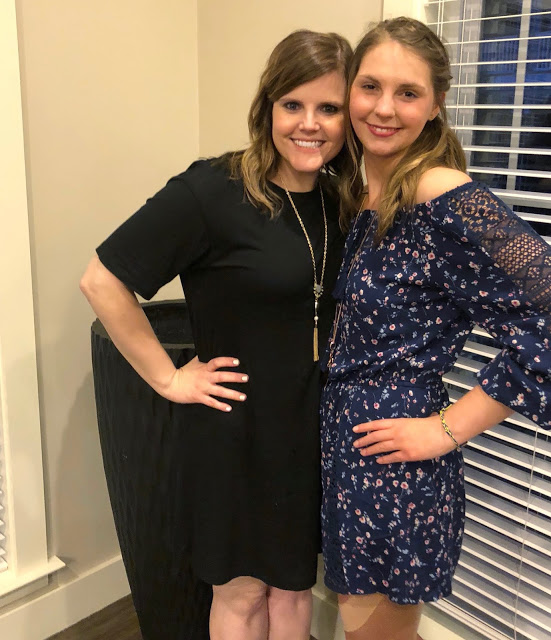 I traveled to San Diego for a work conference and J tagged along. It was our first trip without the kids in a very long time and it was wonderful.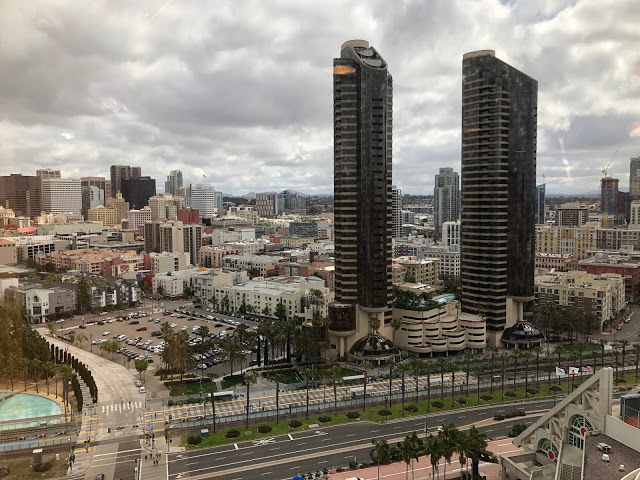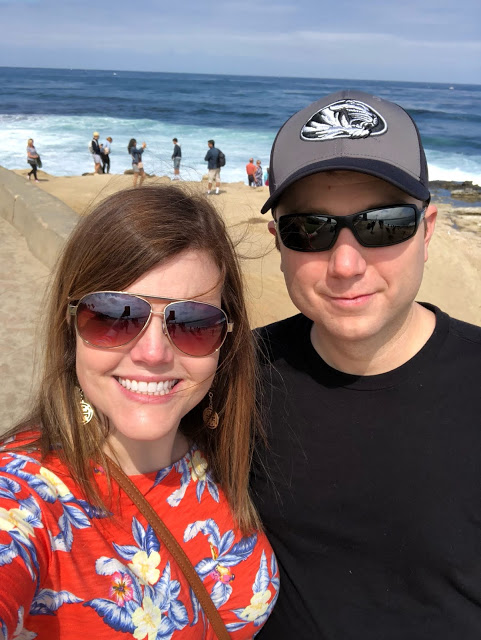 And as May came to a close, so did Jack's time at pre-school.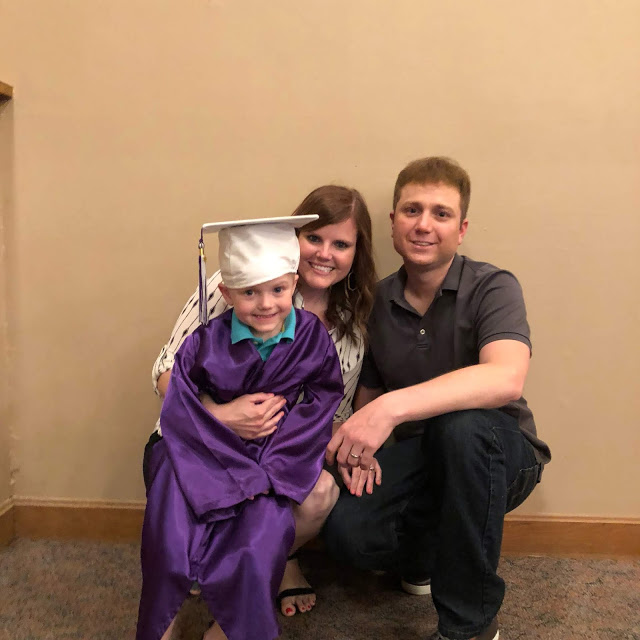 June
June was filled with all things Summer. We started our weekly tradition of pizza, pool, and snow cones every Friday night.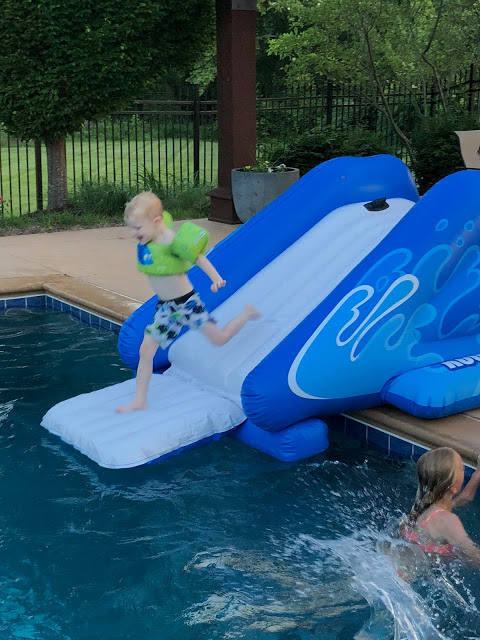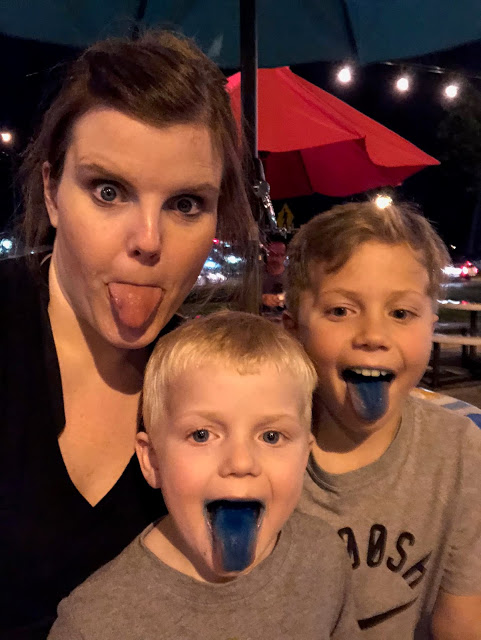 Ben placed at both Districts and Regionals for the 1500m securing himself a spot in the Junior  Olympics.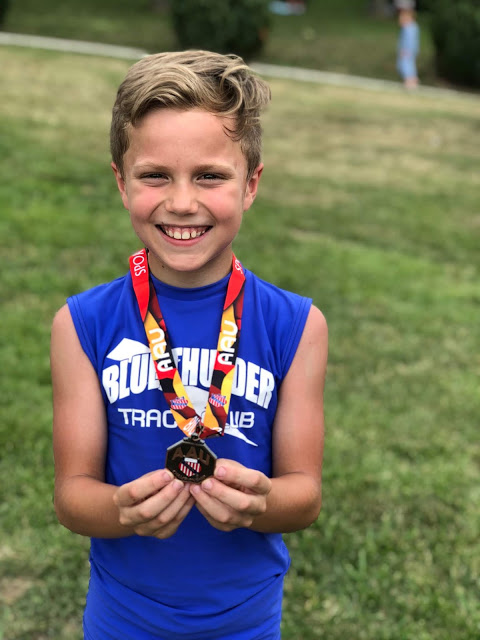 Jack turned 5 and we celebrated with a pool party.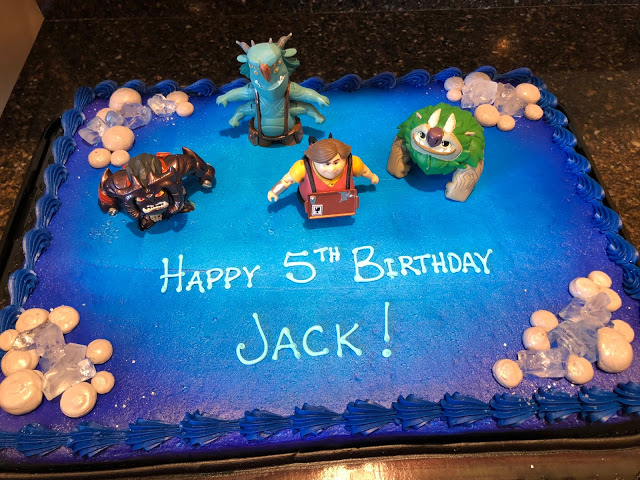 And we checked berry picking off our Summer Bucket List.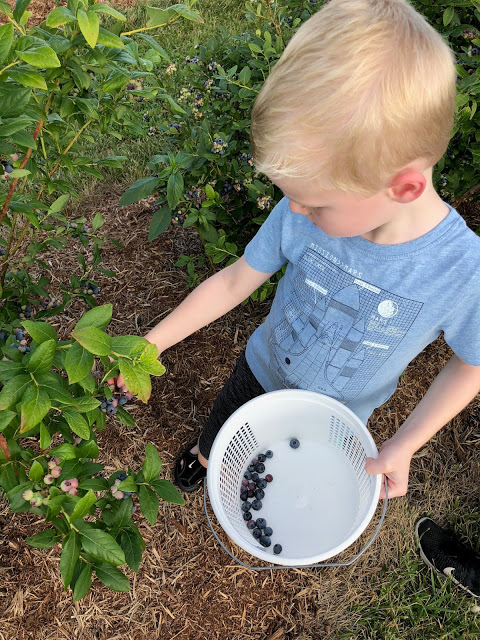 July
July started our obsession with our library's program of finding and hiding rocks around our town.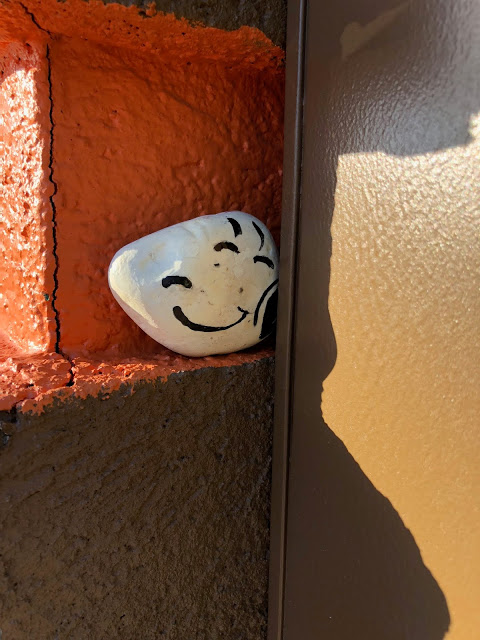 We spent lots of time with friends at the pool and I made this Triple Berry Pie which was a huge hit!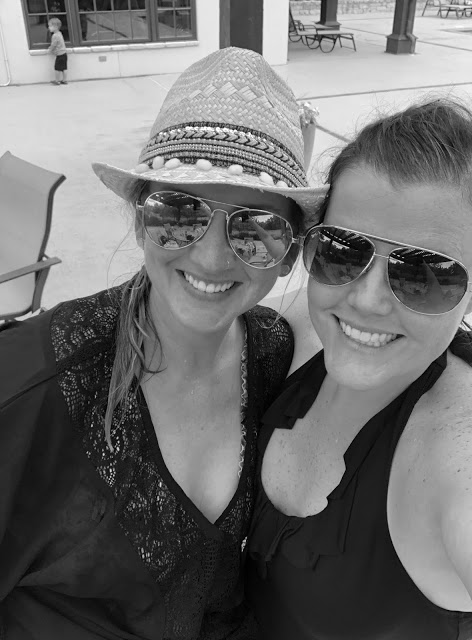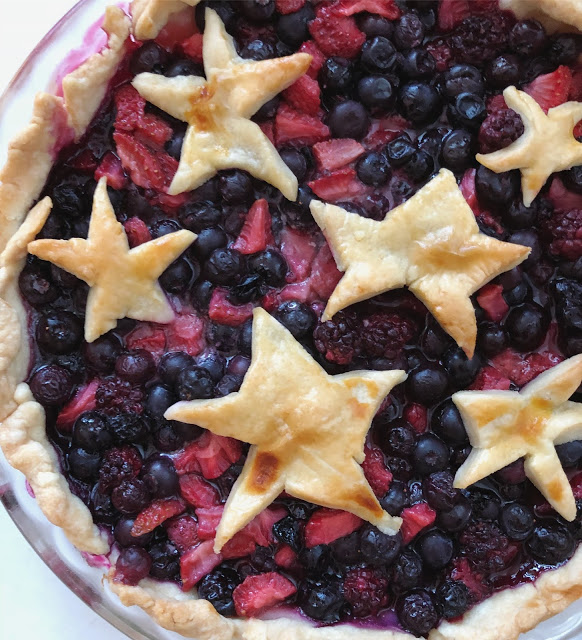 Our 4th of July was filled with fireworks and family. And lots of flagged themed apparel 🙂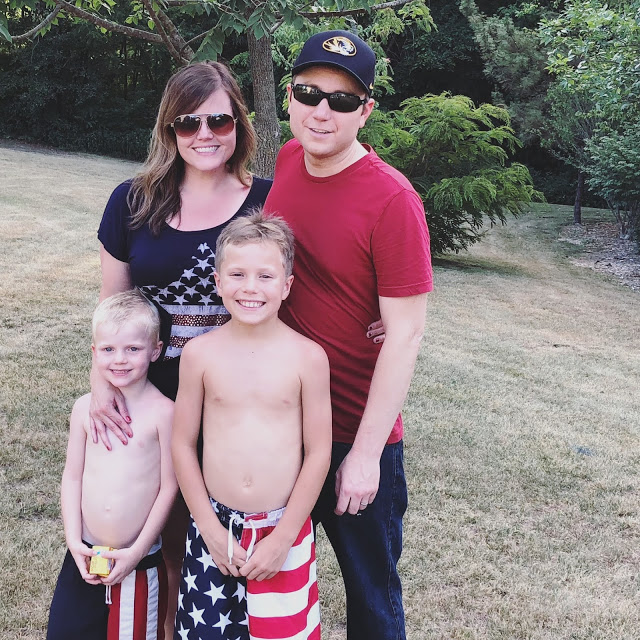 The boys had another fun year at Vacation Bible School.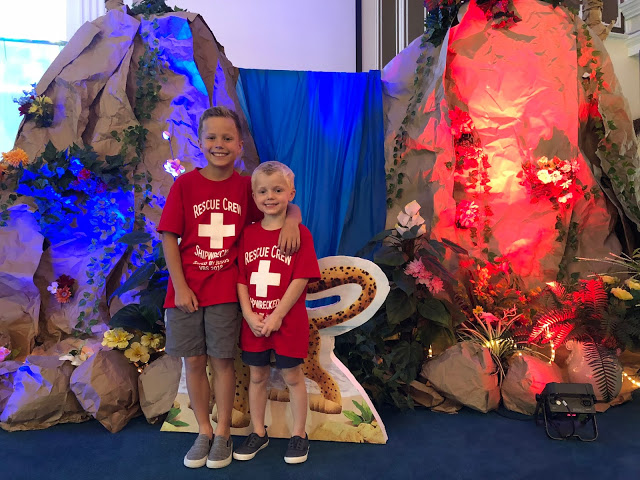 As much fun as July was, we were saddened to learn that my best friend's father passed away suddenly. While she and her family made arrangements, we got to love on and spend time with her sweet kids.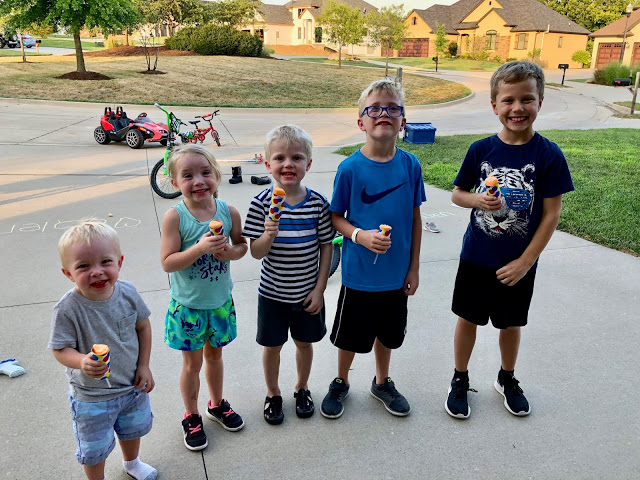 August
The boys completed the Summer reading program at our library and I made the most delicious homemade strawberry ice cream.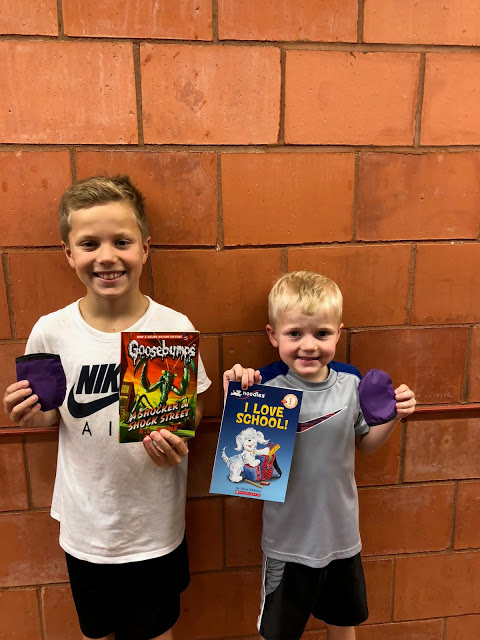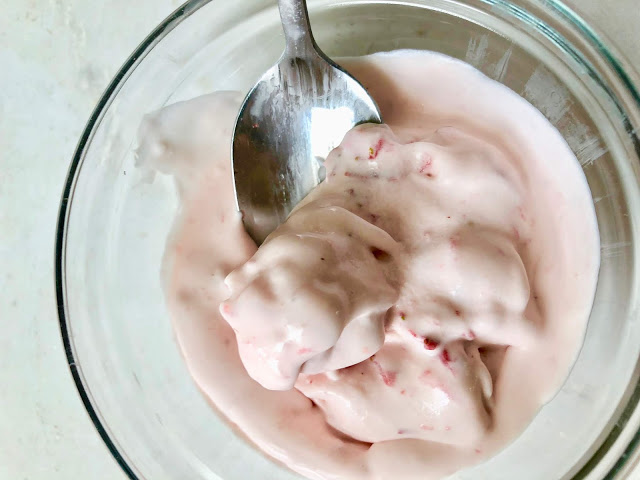 Ben and I went to a Charlie Puth concert and I was instantly surrounded by thousands of screaming teenagers.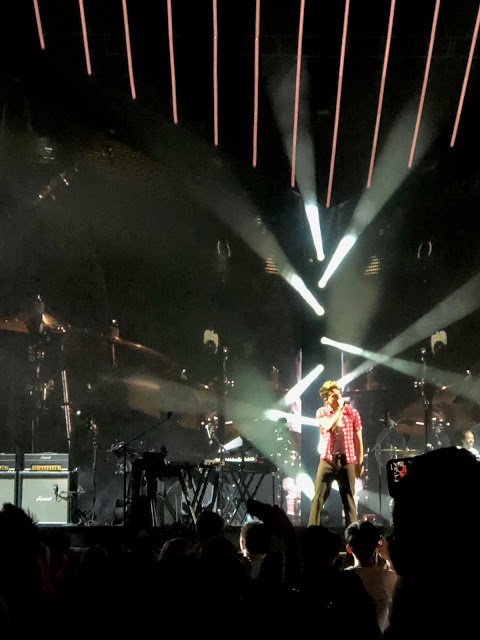 Jack started kindergarten and despite a few tears (from me), he did great at drop off. Ben was a pro on his first day of 4th grade.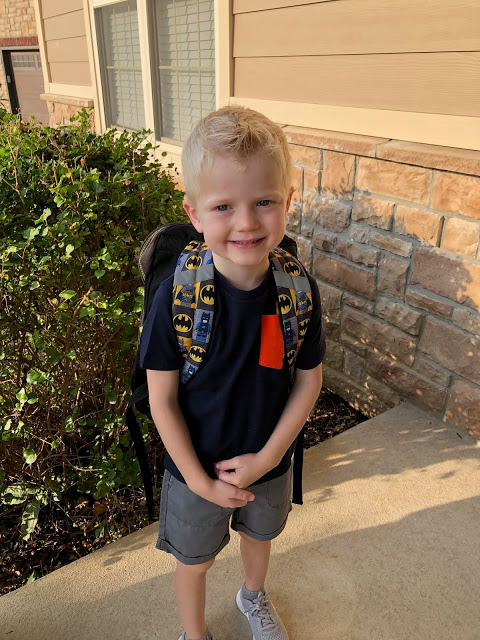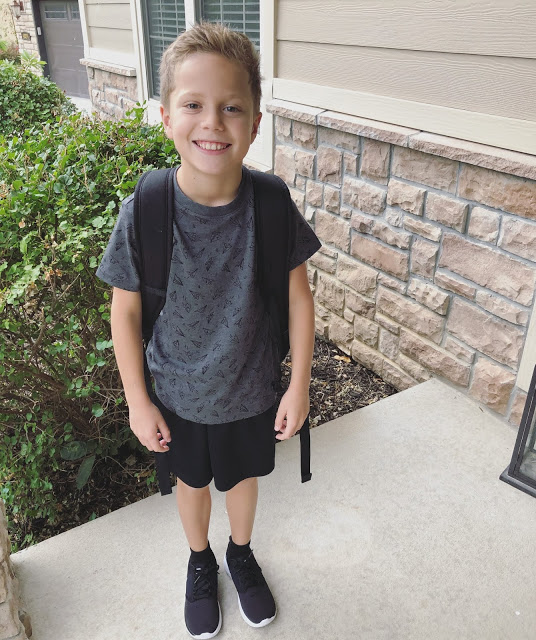 August was also the month that we took a trip to Des Moines to watch Ben compete in the 1500m race at the Junior Olympics. Even though he didn't place, he set a personal best record and we are so proud of all the effort he gave the entire season.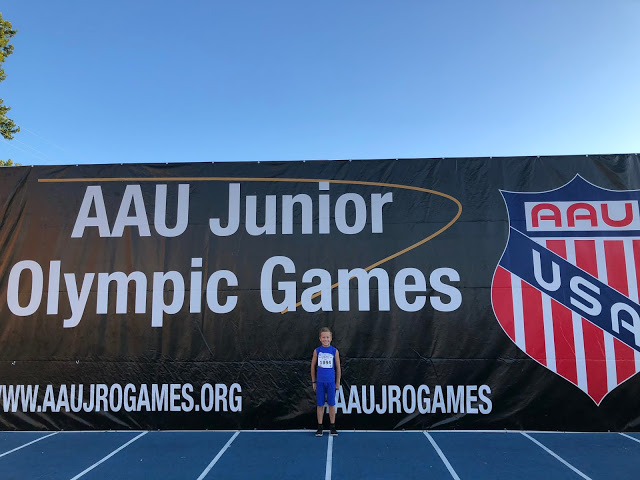 September
September was the month we tried to hold on to Summer for as long as possible. We spent Labor Day Weekend at the pool with friends and every weekend after that due to hot September temperatures and a gracious HOA who agreed to keep the pool open.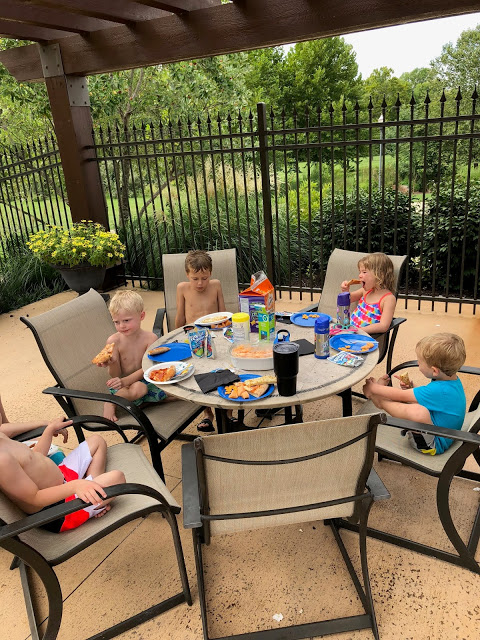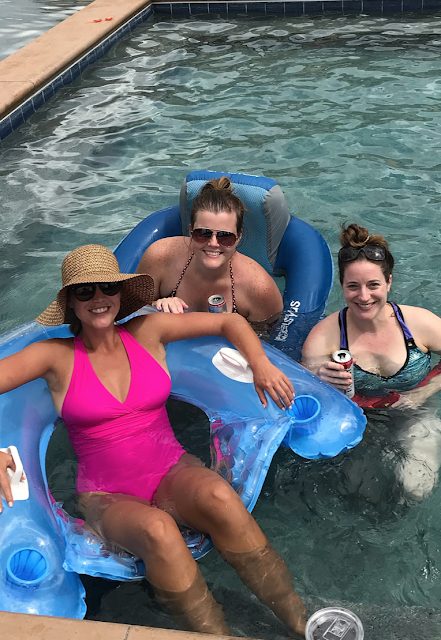 Ben and J tried the Carolina Reaper pepper at our favorite tomato festival while Jack was busy taking several samples of his most favorite tomato.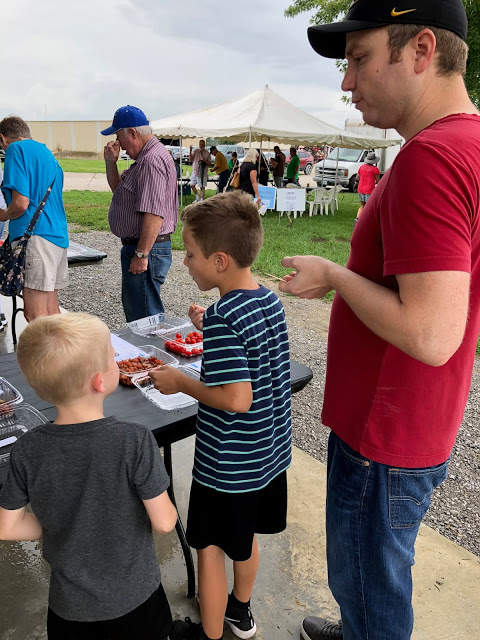 As temperatures began to cool down and our pool finally closed, we focused on all things fall including a trip to the farm and the cutest little barn animals.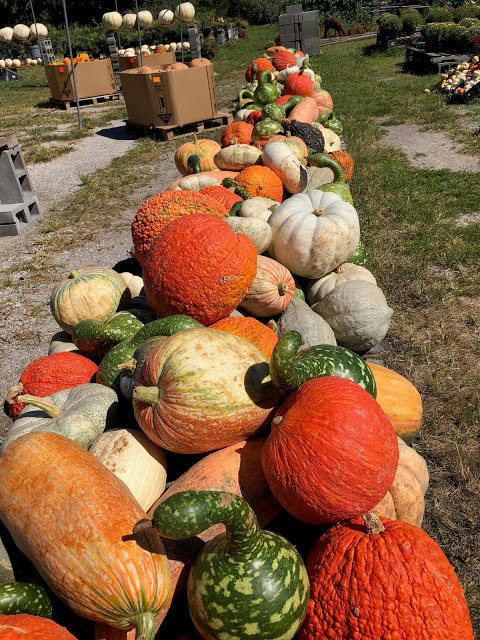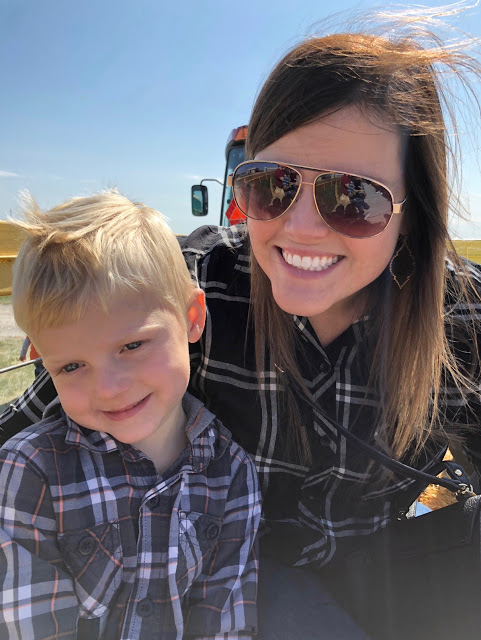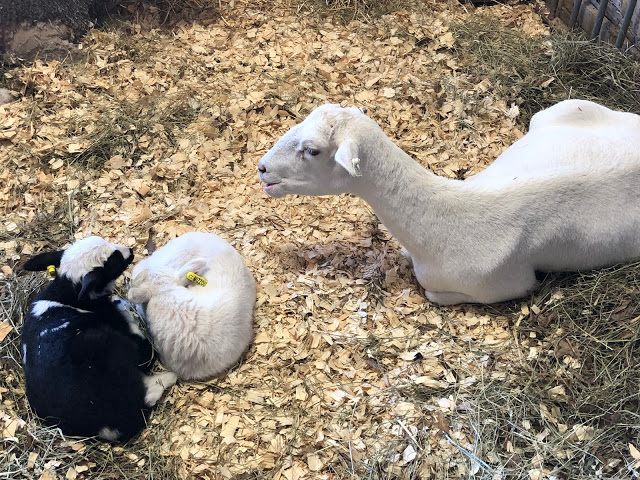 October
We kicked off the month celebrating my birthday with cake and new Apple AirPods.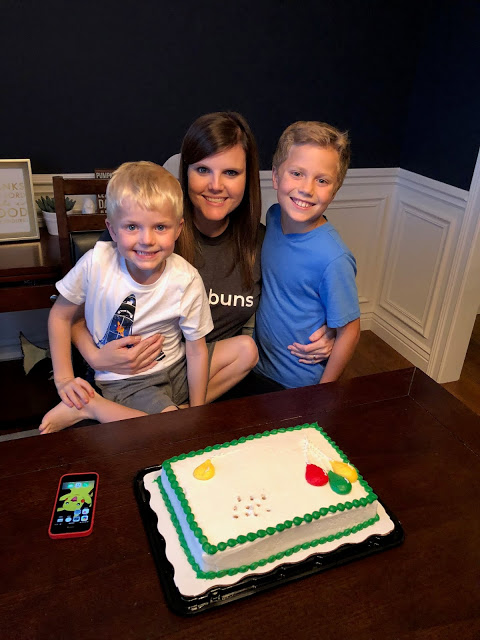 Our garden finally started to thrive and we had lots of fresh tomatoes and peppers.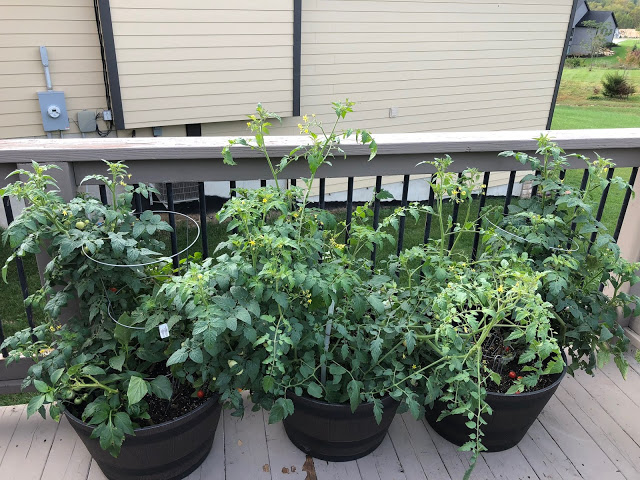 The boys rode a horse and in a hot air balloon for the first time and they loved both.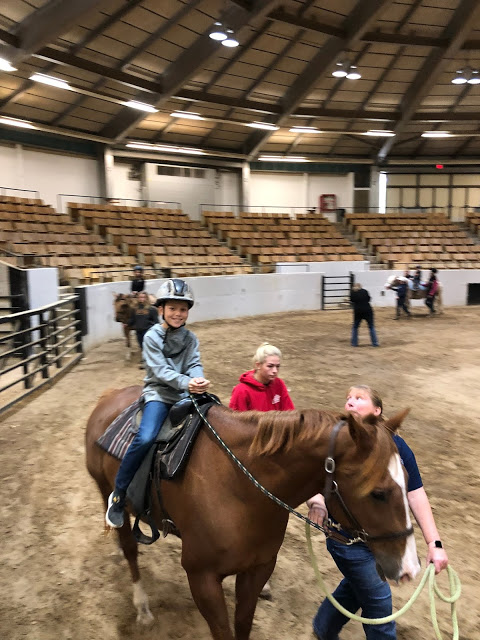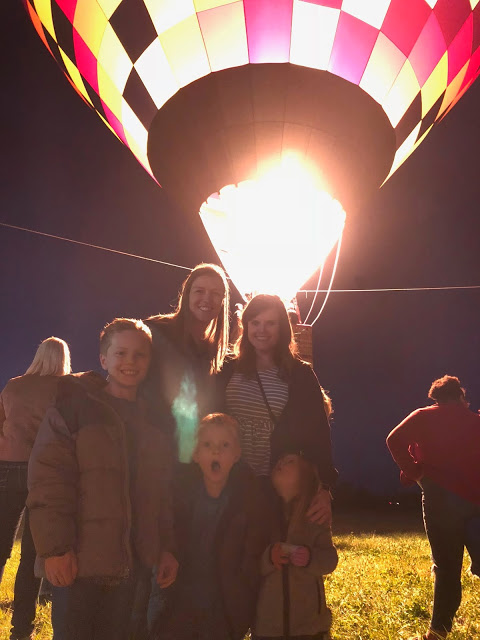 We did all the fall things including school festivals, a trip to the pumpkin patch, and carving some of our best pumpkins ever.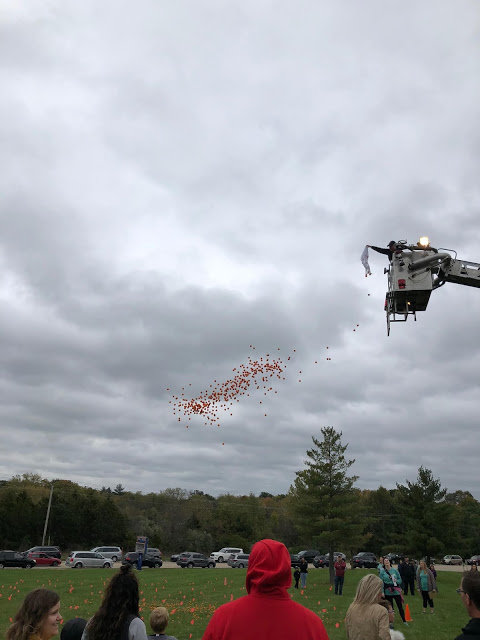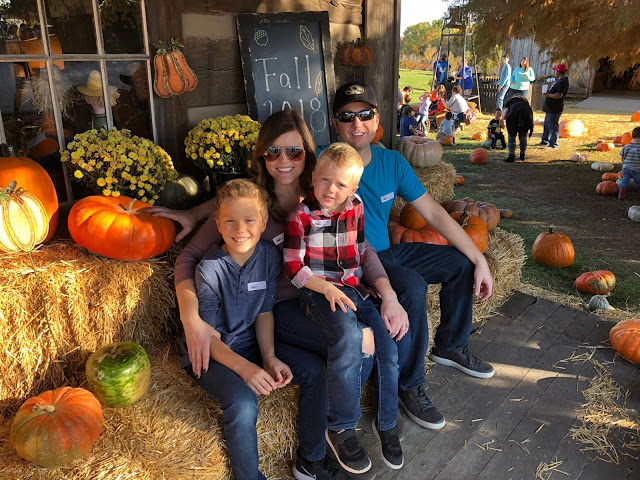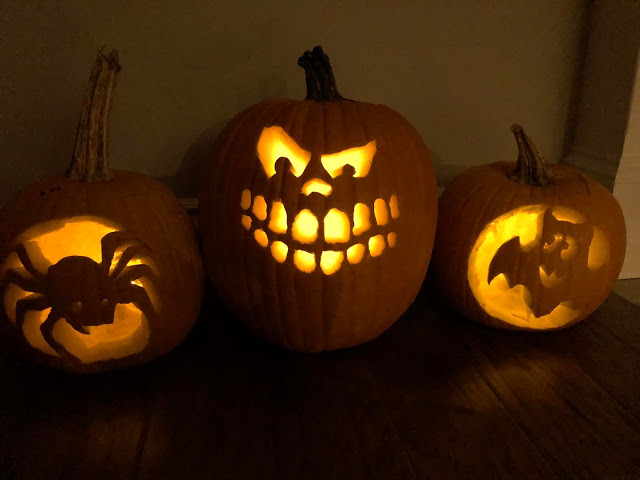 No October is complete without costumes and trick or treating. And speaking of costumes, our team at work hit it out of the park with this year's theme.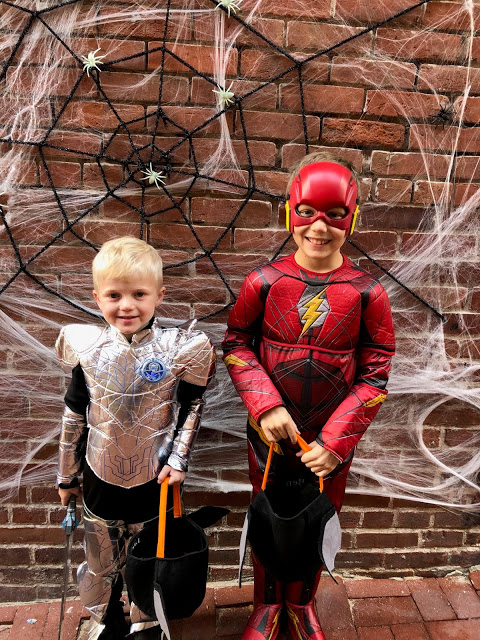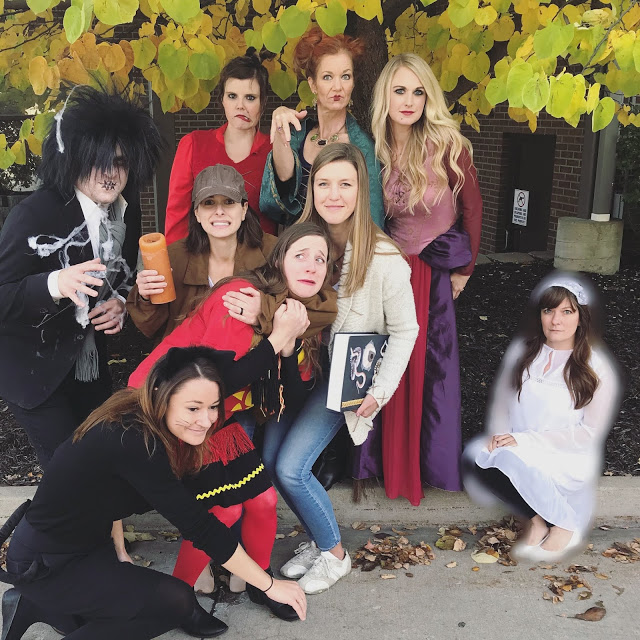 November
I completed my second ropes course and zip lining experience with some students and the best coworkers a girl could ask for.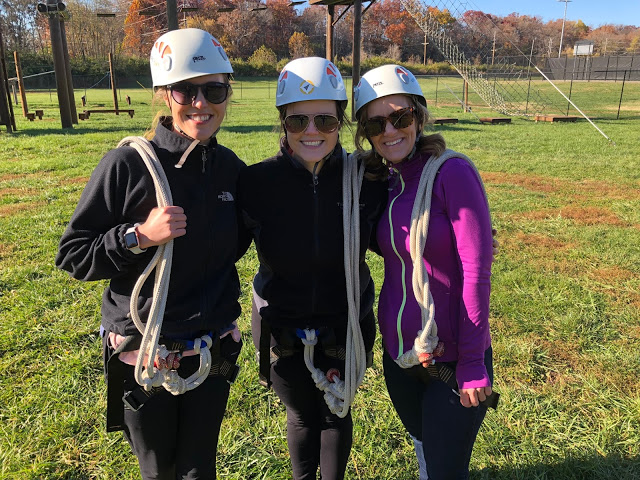 We got a surprising amount of snow this month, but by the time Thanksgiving rolled around, it had all melted and was 60 degrees.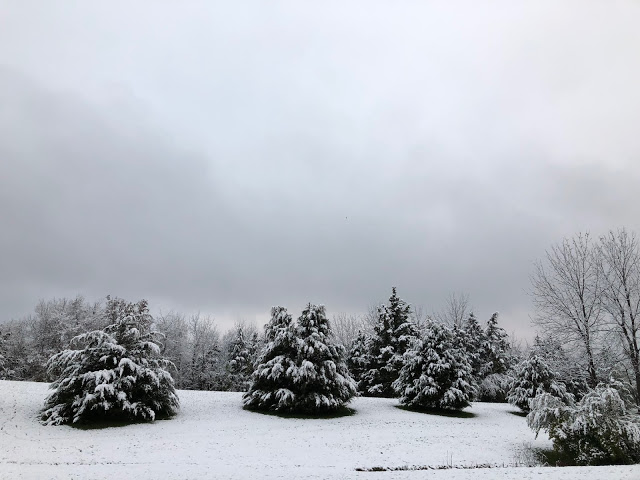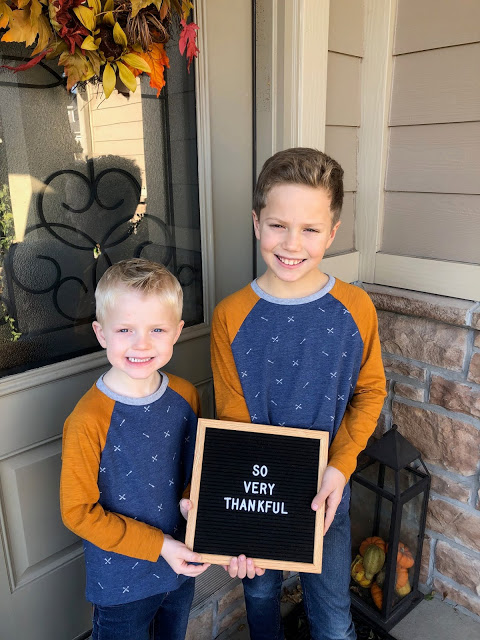 Once all the Thanksgiving activities were over, we moved right on to decorating and getting ready for Christmas.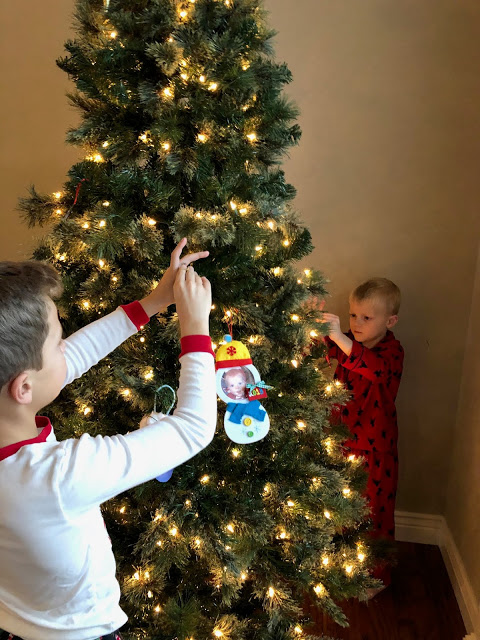 December
After much anticipation, our Elf on the Shelf Sparkle, finally returned.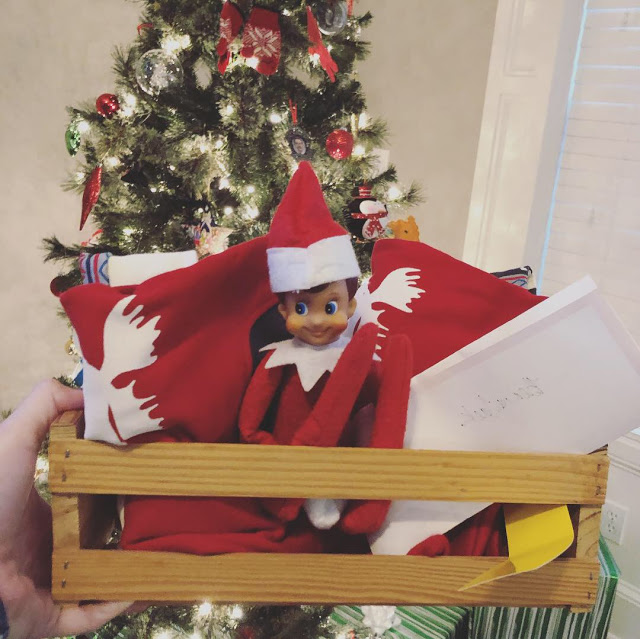 And I tried to help moms & dads everywhere by posting Elf ideas for us lazy parents 🙂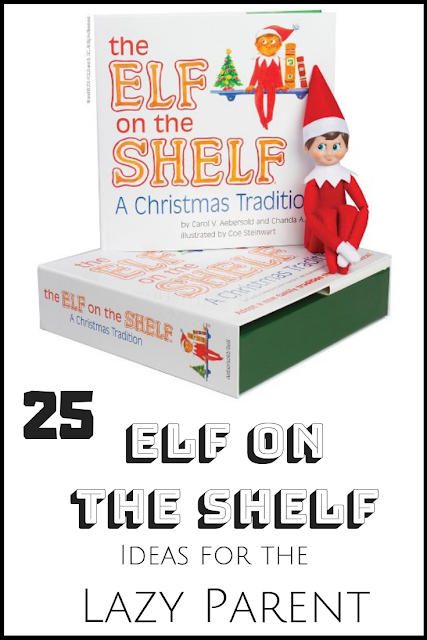 As much fun as the Elf and Santa were, we also took time to remember the real reason we celebrate Christmas.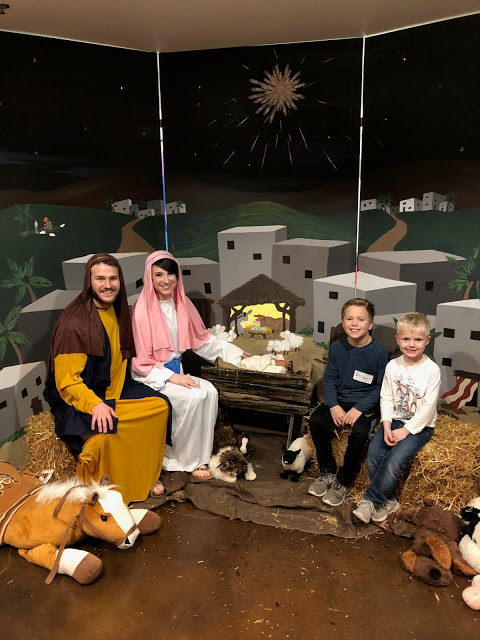 J and I surprised the boys with a trip on the Polar Express and it was every bit as magical as I had hoped.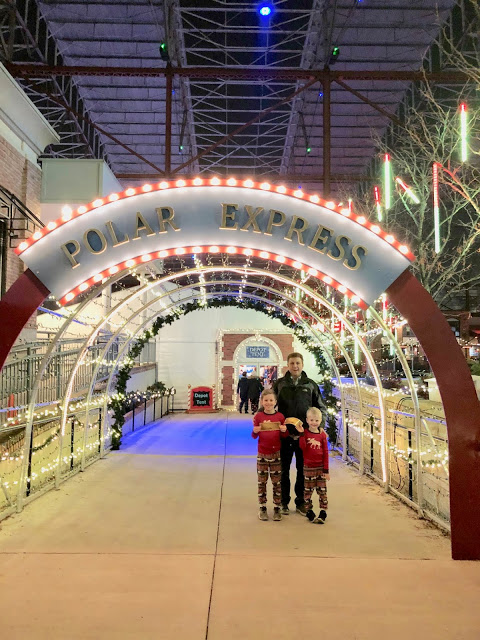 Our book club had it's final meeting of the year. Thanks to this group, I crushed my reading goal by double.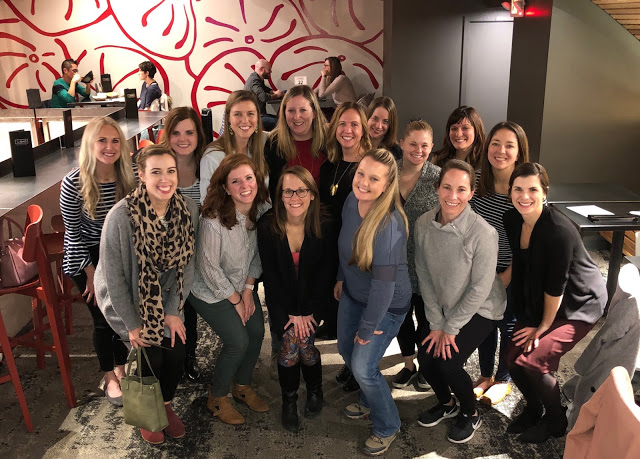 We visited Santa one final time on Christmas Eve Eve, and he reminded the boys to be good and not fight. It's like he knew that they might do such a thing 🙂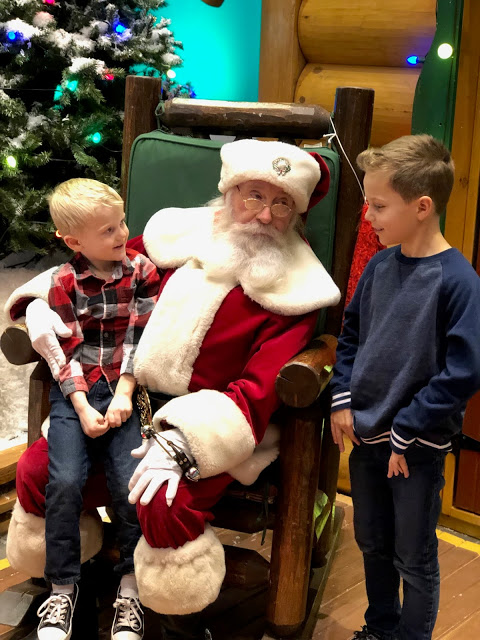 And we attended Christmas Eve service at our new church.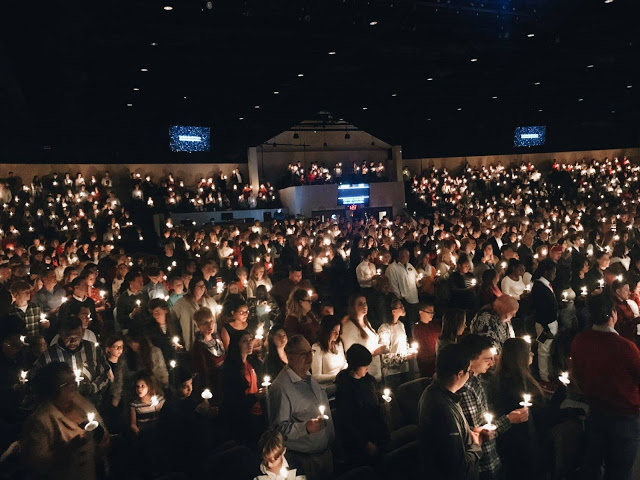 This Christmas morning was one of my favorites. The boys were so excited and so thankful for each gift.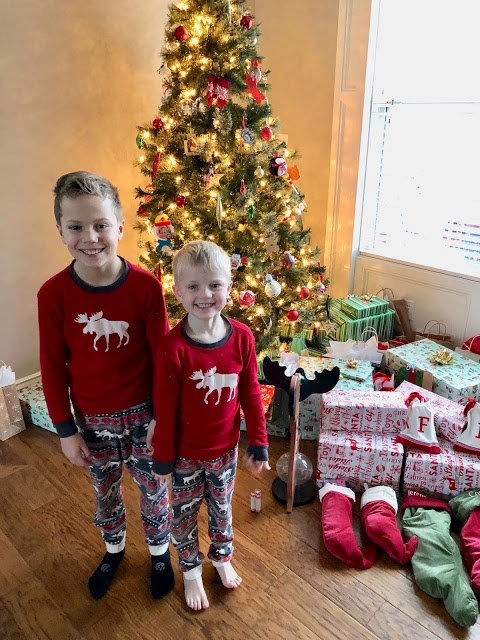 Since Christmas we've been taking it easy and enjoying time as a family. It was nice to take a little break from blogging and social media but I've got some great posts lined up for the new year that I'm excited to share.
I want to thank each and every one of you who come to this space. The fact that you read this blog, leave comments, send messages, and pin posts means so much to me.
Until next year, XO Cortney