Summer can be the perfect time to finally read those books you've been putting off the rest of the year. With so many choices, it can be hard to narrow down which books to read and which ones to skip. Thankfully, I'm sharing the five, 5-Star books I've read this summer that you should read too.
I just discovered this author and have read quite a few of his other books, but this one is my favorite.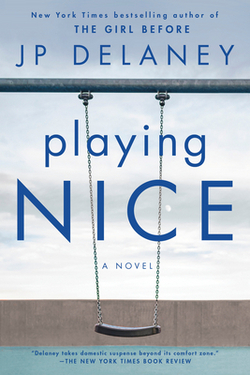 "Pete Riley answers the door one morning and lets in a parent's worst nightmare. On his doorstep is Miles Lambert, a stranger who breaks the devastating news that Pete's son, Theo, isn't actually his son–he is the Lamberts', switched at birth by an understaffed hospital while their real son was sent home with Miles and his wife, Lucy. For Pete, his partner Maddie, and the little boy they've been raising for the past two years, life will never be the same again. The two families, reeling from the shock, take comfort in shared good intentions, eagerly entwining their very different lives in the hope of becoming one unconventional modern family. But a plan to sue the hospital triggers an official investigation that unearths some disturbing questions about the night their children were switched. How much can they trust the other parents–or even each other? What secrets are hidden behind the Lamberts' glossy front door? Stretched to the breaking point, Pete and Maddie discover they will each stop at nothing to keep their family safe."
I was on the wait list FOREVER at our library for this book and for a good reason… everyone wants to read it. This book was the perfect summer read and well worth the weeks of waiting.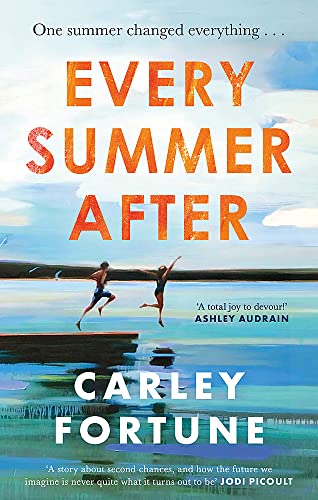 "They say you can never go home again, and for Persephone Fraser, ever since she made the biggest mistake of her life a decade ago, that has felt too true. Instead of glittering summers on the lakeshore of her childhood, she spends them in a stylish apartment in the city, going out with friends, and keeping everyone a safe distance from her heart. Until she receives the call that sends her racing back to Barry's Bay and into the orbit of Sam Florek—the man she never thought she'd have to live without. For six summers, through hazy afternoons on the water and warm summer nights working in his family's restaurant and curling up together with books—medical textbooks for him and work-in-progress horror short stories for her—Percy and Sam had been inseparable. Eventually that friendship turned into something breathtakingly more, before it fell spectacularly apart.

When Percy returns to the lake for Sam's mother's funeral, their connection is as undeniable as it had always been. But until Percy can confront the decisions she made and the years she's spent punishing herself for them, they'll never know whether their love might be bigger than the biggest mistakes of their past. Told over the course of six years and one weekend, Every Summer After is a big, sweeping nostalgic look at love and the people and choices that mark us forever.
This book has all the makings of a classic thriller and will leave you wondering who you can trust.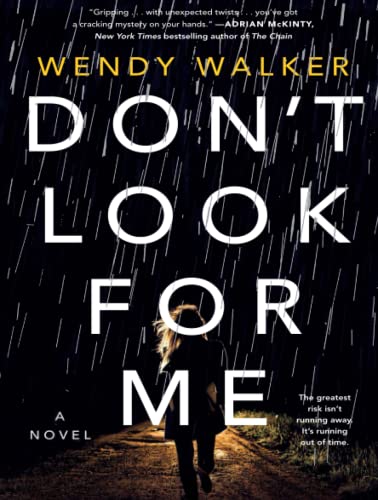 "One night, Molly Clarke walked away from her life. The car abandoned miles from home. The note found at a nearby hotel. The shattered family that couldn't be put back together. It happens all the time. Women disappear, desperate to leave their lives behind and start over. She doesn't want to be found. Or at least, that's the story. But is that what really happened to Molly Clarke? The night Molly disappeared began with a storm, running out of gas, and a man in a truck offering her a ride to town. With him is a little girl who reminds her of the daughter she lost years ago. It feels like a sign. And Molly is overcome with the desire to be home, with her family—no matter how broken it is. She accepts the ride. But when the doors are locked shut, Molly begins to suspect she has made a terrible mistake.

When a new lead comes in after the search has ended, Molly's daughter, Nicole, begins to wonder. Nothing about her mother's disappearance makes sense. Nicole returns to the small, desolate town where her mother was last seen to find the truth. The locals are kind and eager to help. The innkeeper. The bartender. Even the police. Until secrets begin to reveal themselves and she comes closer to the truth about that night—and the danger surrounding her."
A unique plot with a story that made me laugh, cry, and wish it wasn't over. T.J. Klune's other book, The House in the Cerulean Sea is also wonderfully unique and rated 5-Stars as well. Make sure to listen to the audiobook of that one. The character voices are amazing.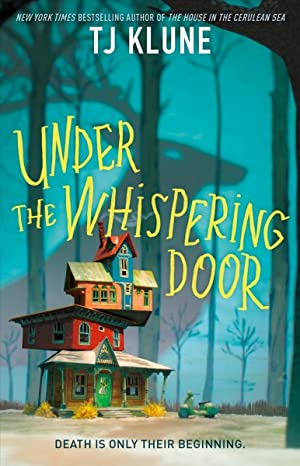 "When a reaper comes to collect Wallace from his own funeral, Wallace begins to suspect he might be dead. And when Hugo, the owner of a peculiar tea shop, promises to help him cross over, Wallace decides he's definitely dead. But even in death he's not ready to abandon the life he barely lived, so when Wallace is given one week to cross over, he sets about living a lifetime in seven days."
Another great thriller and the main character, Kira, is strong, smart, and kick-ass.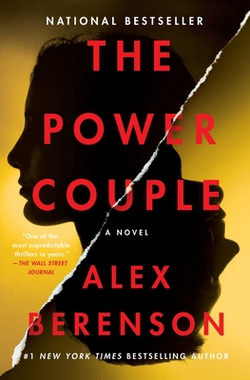 "Rebecca and Brian Unsworth appear to have it all. A nice house in the suburbs of Washington, DC. Two well-behaved, healthy teenage children. Important government jobs—Rebecca working in counterterrorism for the Federal Bureau of Investigation, Brian serving as a coder for the National Security Agency. Their lives stand to improve even more as Brian, in his off-hours, has just developed and sold a highly profitable app. However, the Unsworths' marriage isn't as perfect as it seems. After two decades together, they've drifted apart, talking little and having sex even less. Seeking to revive their strained relationship, they decide for their twentieth wedding anniversary to take their two kids, Kira and Tony, on a European getaway.
They have a blast…until one night in Barcelona when Kira doesn't come home from a dance club. She's gone. Abducted. Over the course of a single weekend, the Unsworths will do everything possible to find her—as Kira herself discovers just how far she'll go to break free of the trap that's been set for her. And even as Rebecca and Brian come together for Kira, they realize their marriage is more tenuous than they realized."
*This post contains affiliate links. It means that I may earn a small commission if you purchase through my link, without any cost to you. Thank you for supporting this blog!