One good thing about living during a pandemic where you literally can't go anywhere is more time to read! Here are my stats for 2020 according to Goodreads.
Out of the 79 books there were only a few real duds which made it difficult to narrow down my top 10. Some of these books are newer while some are just new to me but all of them received a 5/5. So in no particular order, here are my top 10 books of 2020!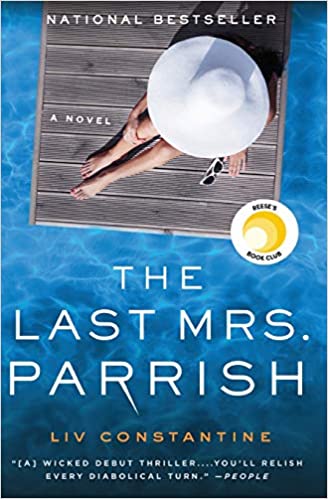 Amber Patterson is fed up. She's tired of being a nobody: a plain, invisible woman who blends into the background. She deserves more—a life of money and power like the one blond-haired, blue-eyed goddess Daphne Parrish takes for granted. Amber's envy could eat her alive . . . if she didn't have a plan. Amber uses Daphne's compassion and caring to insinuate herself into the family's life—the first step in a meticulous scheme to undermine her. Before long, Amber is Daphne's closest confidante, traveling to Europe with the Parrishes and their lovely young daughters, and growing closer to Jackson. But a skeleton from her past may undermine everything that Amber has worked towards, and if it is discovered, her well-laid plan may fall to pieces.
2. Open Book by Jessica Simpson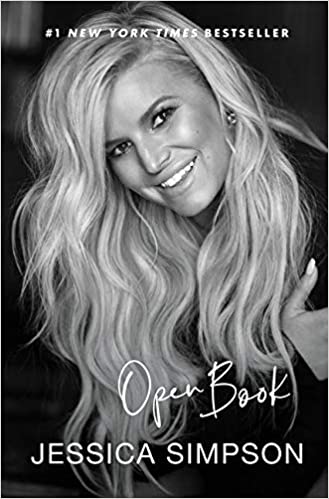 Do yourself a favor and listen to this one on audiobook!
Jessica reveals for the first time her inner monologue and most intimate struggles. Guided by the journals she's kept since age fifteen, and brimming with her unique humor and down-to-earth humanity, Open Book is as inspiring as it is entertaining.
3. Verity by Colleen Hoover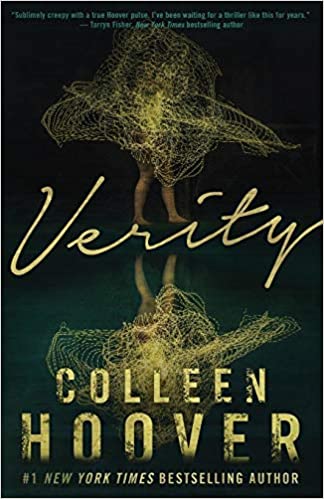 Lowen Ashleigh is a struggling writer on the brink of financial ruin. When Jeremy Crawford, husband of bestselling author Verity Crawford, asks Lowen to complete the remaining books in a contract his permanently injured wife is unable to fulfill, Lowen has no choice but to accept. Lowen arrives at the Crawford home with the intention of only staying one or two nights—long enough to sort through Verity's chaotic home office to collect all the notes and outlines she'll need to start writing the first novel. But the more time Lowen spends with Jeremy Crawford, the less of a hurry she is in to leave. While there, Lowen uncovers a hidden manuscript. An autobiography containing chilling admissions Verity planned to take to her grave, including the truth behind the events that turned their lives upside down. A truth that, if revealed to Jeremy, would further devastate the already grieving father. Lowen decides to keep the manuscript a secret, allowing Jeremy to continue to believe Verity is merely an innocent, unfortunate victim of circumstance. But as Lowen's feelings for the devoted father and husband deepen, she wonders if keeping Jeremy in the dark is in her own best interest. After all, if Jeremy were to read his wife's autobiography, the disturbing truth would make it impossible for him to continue to love her.
4. Educated by Tara Westover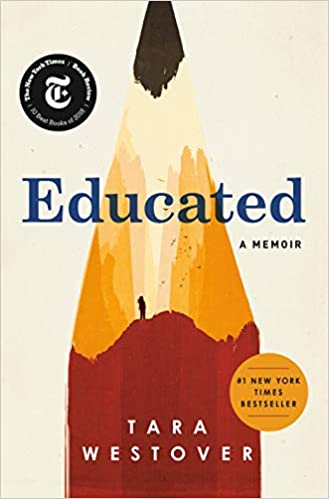 Born to survivalists in the mountains of Idaho, Tara Westover was seventeen the first time she set foot in a classroom. Her family was so isolated from mainstream society that there was no one to ensure the children received an education, and no one to intervene when one of Tara's older brothers became violent. When another brother got himself into college, Tara decided to try a new kind of life. Her quest for knowledge transformed her, taking her over oceans and across continents, to Harvard and to Cambridge University. Only then would she wonder if she'd traveled too far, if there was still a way home.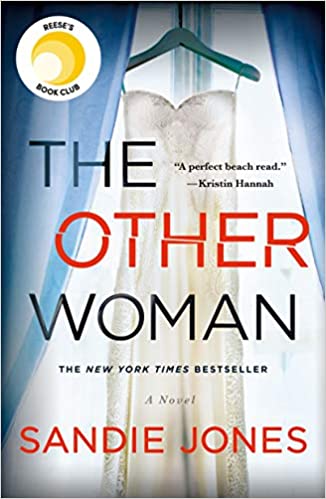 Adam adores Emily. Emily thinks Adam's perfect, the man she thought she'd never meet. But lurking in the shadows is a rival, a woman who shares a deep bond with the man she loves. And she'll stop at nothing to keep him. Emily chose Adam, but she didn't choose his mother Pammie. There's nothing a mother wouldn't do for her son, and now Emily is about to find out just how far Pammie will go to get what she wants: Emily gone forever.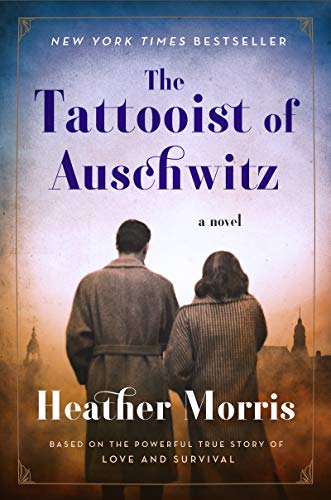 Listen to this one on audiobook!
In April 1942, Lale Sokolov, a Slovakian Jew, is forcibly transported to the concentration camps at Auschwitz-Birkenau. When his captors discover that he speaks several languages, he is put to work as a Tätowierer (the German word for tattooist), tasked with permanently marking his fellow prisoners. Imprisoned for over two and a half years, Lale witnesses horrific atrocities and barbarism—but also incredible acts of bravery and compassion. Risking his own life, he uses his privileged position to exchange jewels and money from murdered Jews for food to keep his fellow prisoners alive. One day in July 1942, Lale, prisoner 32407, comforts a trembling young woman waiting in line to have the number 34902 tattooed onto her arm. Her name is Gita, and in that first encounter, Lale vows to somehow survive the camp and marry her.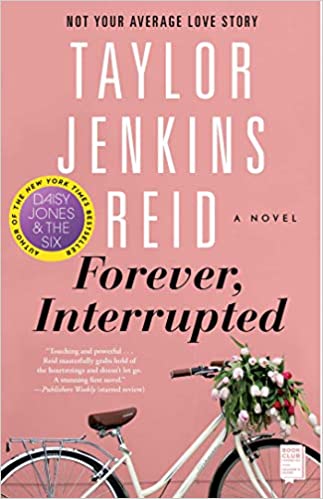 On a rainy New Year's Day, Elise heads out to pick up a pizza for one. She isn't expecting to see anyone else in the shop, much less the adorable and charming Ben Ross. Their chemistry is instant and electric. Ben cannot even wait twenty-four hours before asking to see her again. Within weeks, the two are head over heels in love. By May, they've eloped. Only nine days later, Ben is out riding his bike when he is hit by a truck and killed on impact. Elsie hears the sirens outside her apartment, but by the time she gets downstairs, he has already been whisked off to the emergency room. At the hospital, she must face Susan, the mother-in-law she has never met—and who doesn't even know Elsie exists. Interweaving Elsie and Ben's charmed romance with Elsie and Susan's healing process, Forever, Interrupted will remind you that there's more than one way to find a happy ending.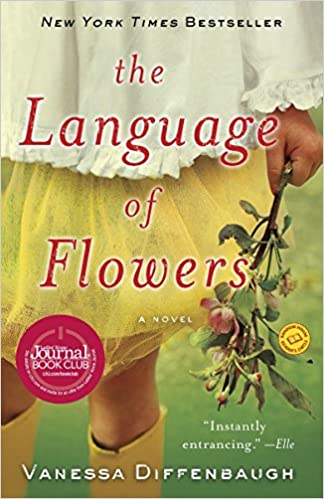 The Victorian language of flowers was used to convey romantic expressions: honeysuckle for devotion, asters for patience, and red roses for love. But for Victoria Jones, it's been more useful in communicating mistrust and solitude. After a childhood spent in the foster-care system, she is unable to get close to anybody, and her only connection to the world is through flowers and their meanings. Now eighteen and emancipated from the system with nowhere to go, Victoria realizes she has a gift for helping others through the flowers she chooses for them. But an unexpected encounter with a mysterious stranger has her questioning what's been missing in her life. And when she's forced to confront a painful secret from her past, she must decide whether it's worth risking everything for a second chance at happiness.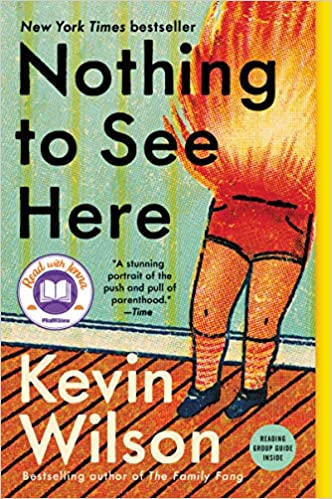 Lillian and Madison were unlikely roommates and yet inseparable friends at their elite boarding school. But then Lillian had to leave the school unexpectedly in the wake of a scandal and they've barely spoken since. Until now, when Lillian gets a letter from Madison pleading for her help. Madison's twin step-kids are moving in with her family and she wants Lillian to be their caretaker. However, there's a catch: the twins spontaneously combust when they get agitated, flames igniting from their skin in a startling but beautiful way. Lillian is convinced Madison is pulling her leg, but it's the truth. Thinking of her dead-end life at home, the life that has consistently disappointed her, Lillian figures she has nothing to lose. Over the course of one humid, demanding summer, Lillian and the twins learn to trust each other—and stay cool—while also staying out of the way of Madison's buttoned-up politician husband. Surprised by her own ingenuity yet unused to the intense feelings of protectiveness she feels for them, Lillian ultimately begins to accept that she needs these strange children as much as they need her—urgently and fiercely. Couldn't this be the start of the amazing life she'd always hoped for?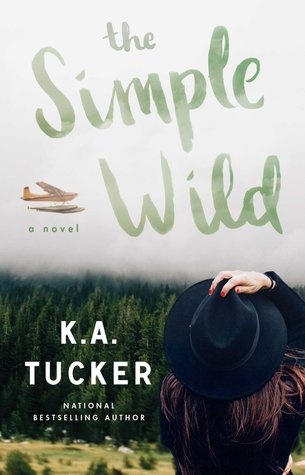 Calla Fletcher was two when her mother took her and fled the Alaskan wild, unable to handle the isolation of the extreme, rural lifestyle, leaving behind Calla's father, Wren Fletcher, in the process. Calla never looked back, and at twenty-six, a busy life in Toronto is all she knows. But when her father reaches out to inform her that his days are numbered, Calla knows that it's time to make the long trip back to the remote frontier town where she was born. She braves the roaming wildlife, the odd daylight hours, the exorbitant prices, and even the occasional—dear God—outhouse, all for the chance to connect with her father: a man who, despite his many faults, she can't help but care for. While she struggles to adjust to this new subarctic environment, Jonah—the quiet, brooding, and proud Alaskan pilot who keeps her father's charter plane company operational—can't imagine calling anywhere else home. And he's clearly waiting with one hand on the throttle to fly this city girl back to where she belongs, convinced that she's too pampered to handle the wild. Jonah is probably right, but Calla is determined to prove him wrong. As time passes, she unexpectedly finds herself forming a bond with the burly pilot. As his undercurrent of disapproval dwindles, it's replaced by friendship—or perhaps something deeper? But Calla is not in Alaska to stay and Jonah will never leave. It would be foolish of her to kindle a romance, to take the same path her parents tried—and failed at—years ago.