Last week we headed out west to the beautiful mountains of Colorado. To make the most of our time we decided to fly from Kansas City which put us in Denver in a little over an hour vs. a 10 hour car ride. To quote Sweet Brown, ain't nobody got time for that.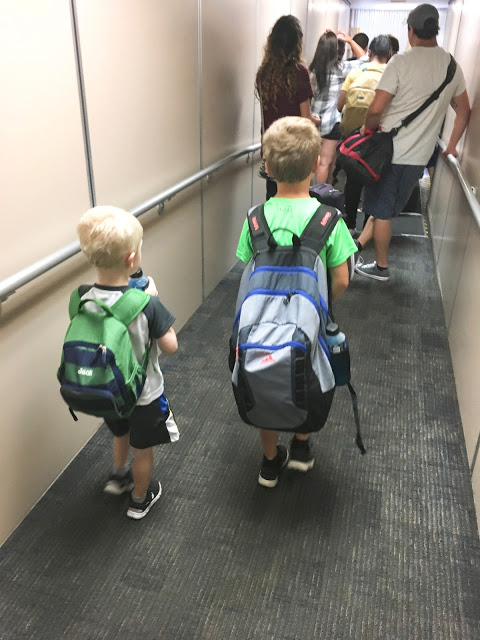 After picking up our rental car, we made the hour drive from Denver to Colorado Springs. I'm almost embarrassed by the number of mountain photos I took. Almost. It rained on and off and that combined with rush hour traffic didn't help the circus brewing in the backseat. Don't worry though! Nothing a little Chili's couldn't fix. My "ONLY EAT AT LOCAL PLACES ON VACATION!" heart almost had a heart attack, but it's fast and consistent something that's important when you have two hangry boys about to meltdown.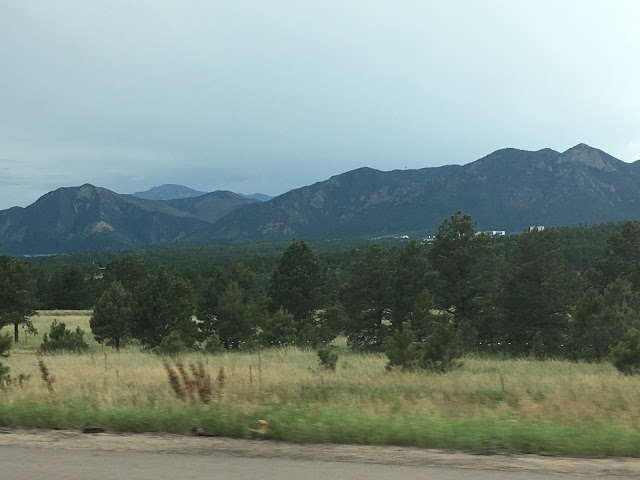 With full bellies we made it to our hotel in Colorado Springs relatively unscathed. I know I've talked about this hotel chain before, but we stayed at the Drury Inn & Suites and it was just perfect. The location was excellent, we had a great view of the mountains, and let's not forget that adults get 3 free drinks each night. Not to mention, breakfast, snacks, and two pools which the kids hopped into immediately upon arrival.
We woke up the next morning to lots of fog and clouds so we decided to do Pike's Peak another day and head to the Mollie Kathleen Gold Mine. Based on the raving reviews on Trip Advisor I knew we needed to check this place out and it far surpassed my expectations.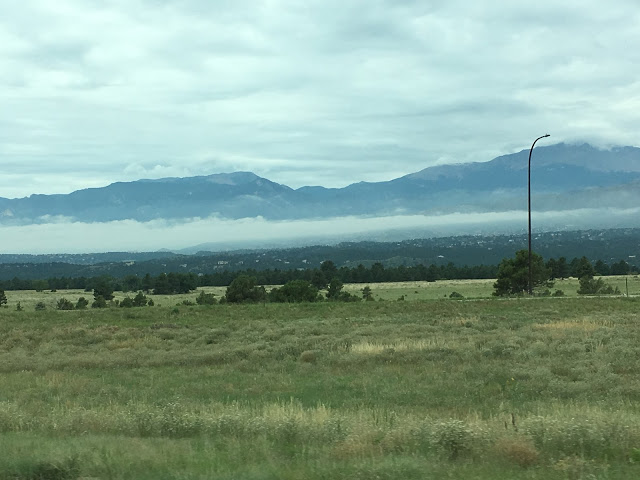 The mine is about an hour outside of Colorado Springs. While you wait for your tour to start you can explore the outside of the old mine and take in the beautiful scenery.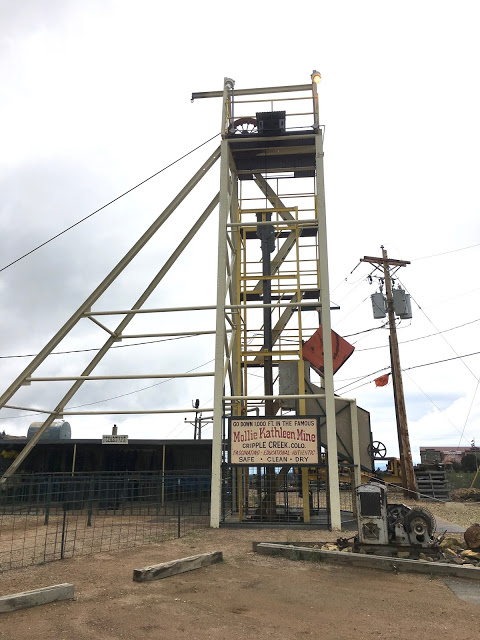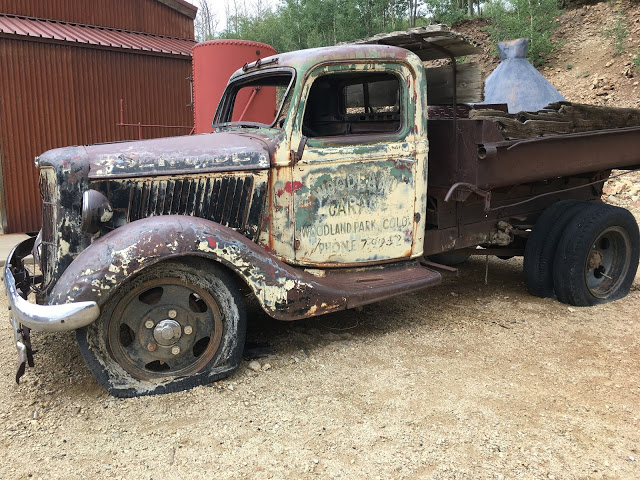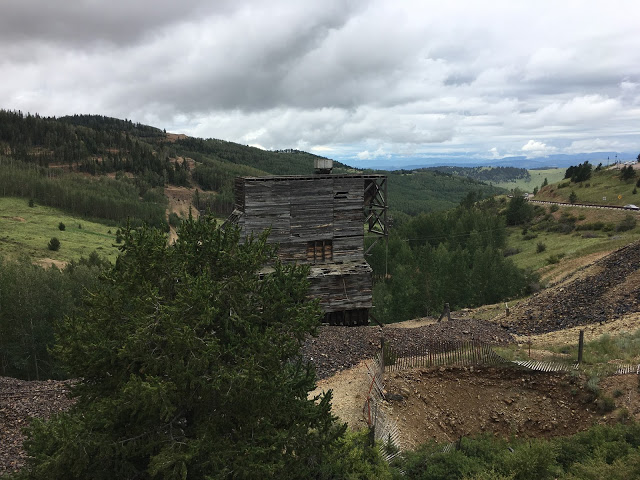 After putting our hard hats on, we boarded the elevator where we traveled 1,000 feet underground to the mine.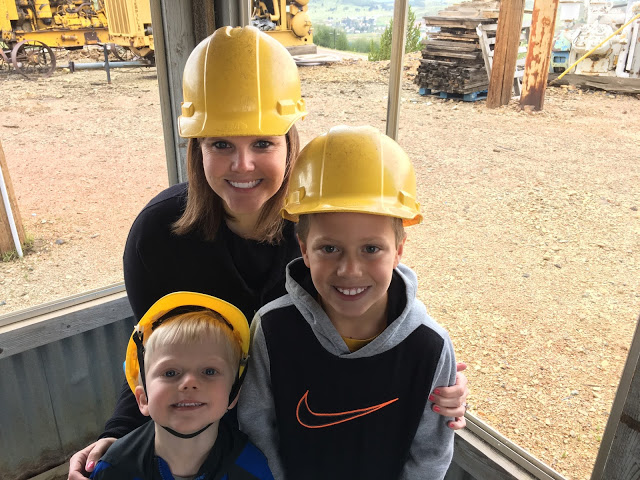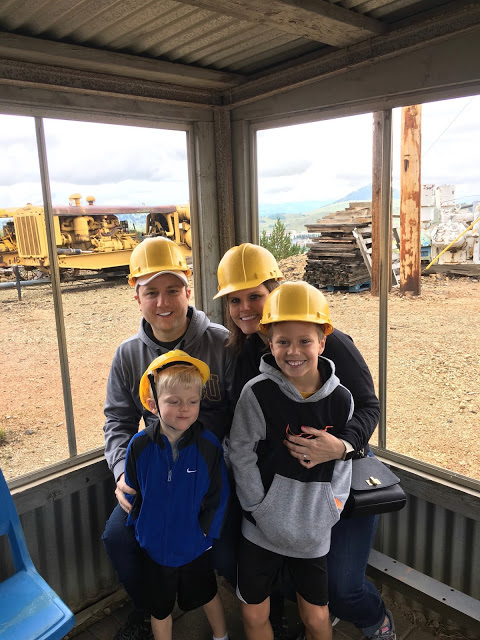 We were crammed in the elevator but thankfully the ride down is only a few minutes.
Not only did they take us through the mine, but they also demonstrated how miner's use to dig for gold and how they do it now. These ladders and scaffolding show how the miner's climbed to reach the gold.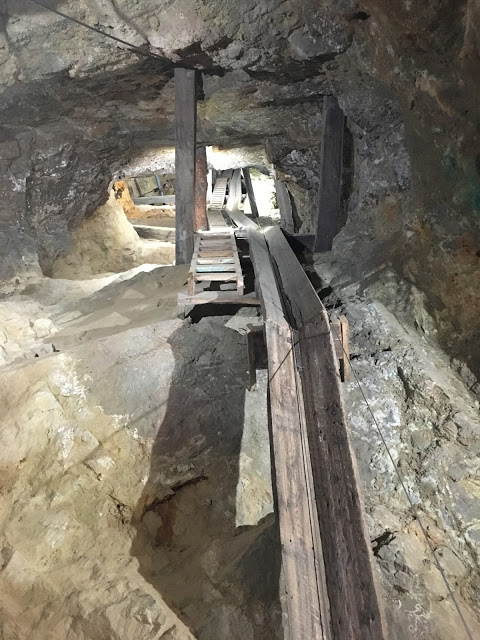 Bells were used by the miners on the ground to communicate to those up top. Despite today's technology, they still use the bell system to signal when to bring the elevator down and up and how fast to do it.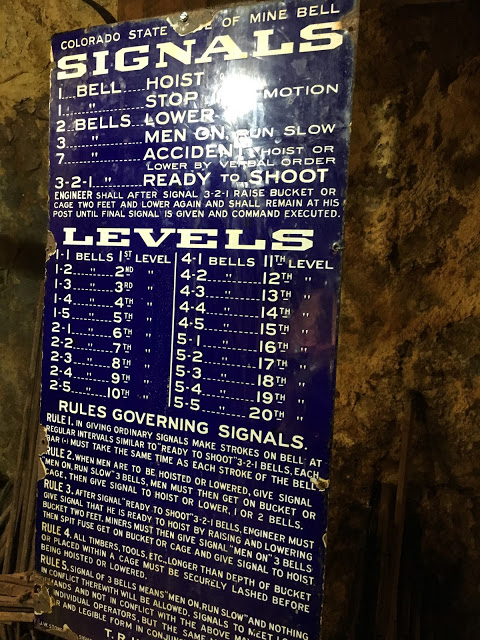 Mollie Kathleen is located in Cripple Creek. From the mine we were able to look down and see the whole town. We were so excited to visit this quaint little mountain town only to find out it was 98% casinos. We couldn't even find anywhere to eat that wasn't in a casino. Talk about disappointing. At least it looked pretty from a distance.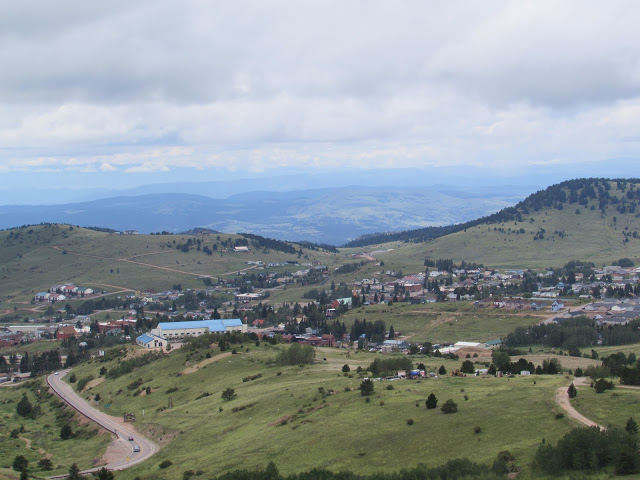 On the drive back to Colorado Springs we stopped in Manitou Springs and ate a late lunch at Crystal Park Cantina. J and I both agree it was some of the best Mexican food we've ever had. I'm telling you, if you're not using Trip Advisor to check reviews and get recommendations, you're missing out. It rarely steers us wrong and there's no way we would have found such authentic Mexican food in the middle of the mountains without it.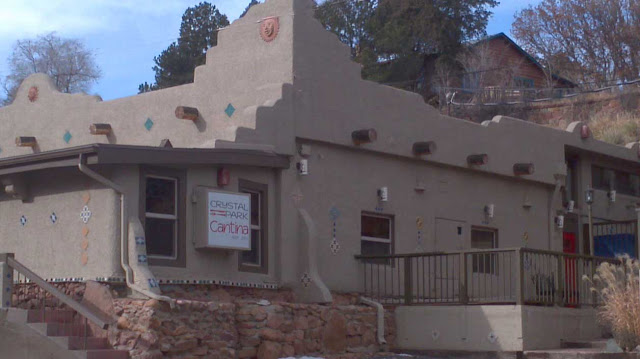 With rain in the forecast for the remainder of the day, we hit up some games at a local arcade and the boys swam their hearts out while J and I sipped our drinks by the pool 🙂
Part 2 coming up tomorrow! Linking up with 
Biana
 for Weekending.