We've acquired quite a collection of board games over the years. They make a great gift for a birthday or holiday and there's always new ones coming out. Of course some are better than others and today I'm sharing the ones we reach for over and over again.
1. Spot It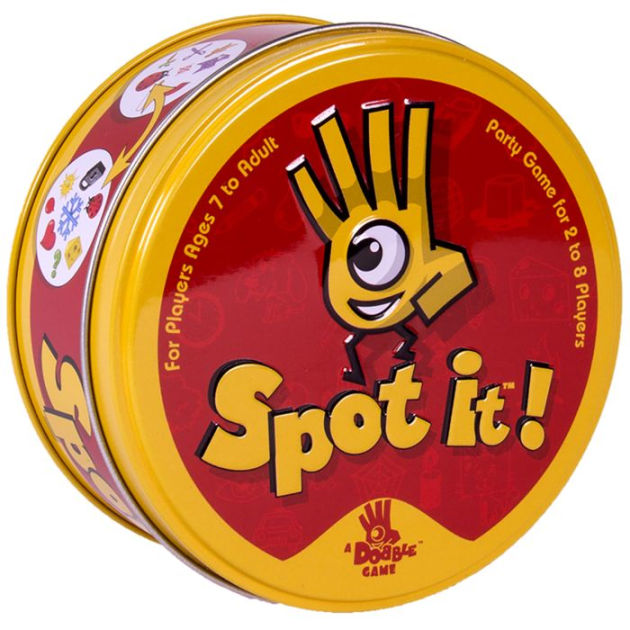 An addictive, feverishly fun matching game for every generation. The first thing to know about Spot it! is that there is always one, and only one, matching symbol between any two cards. Got it? Now all you need is a sharp eye and a quick hand to play all five party games packed into the grab 'n' go tin.
$7.99 on Amazon
2. 5 Second Rule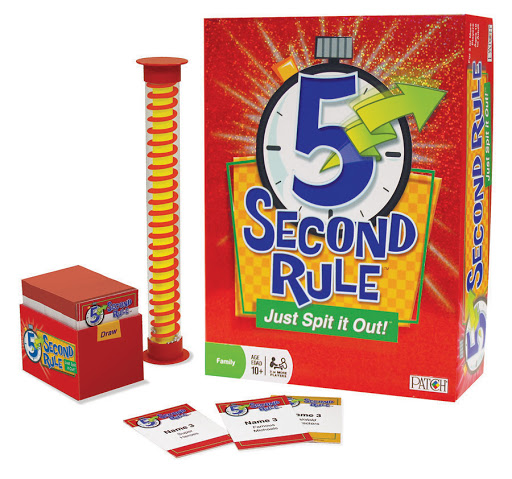 It should be easy to name 3 breeds of dogs? But can you do it under the pressure of 5 seconds twisting down, and with the other players staring at you, waiting for you to get flustered? Time is not on your side, so just say what comes to mind and risk ridiculous answers slipping out as time twirls down on the unique twisted timer!
$16 on Amazon
3. Uno Attack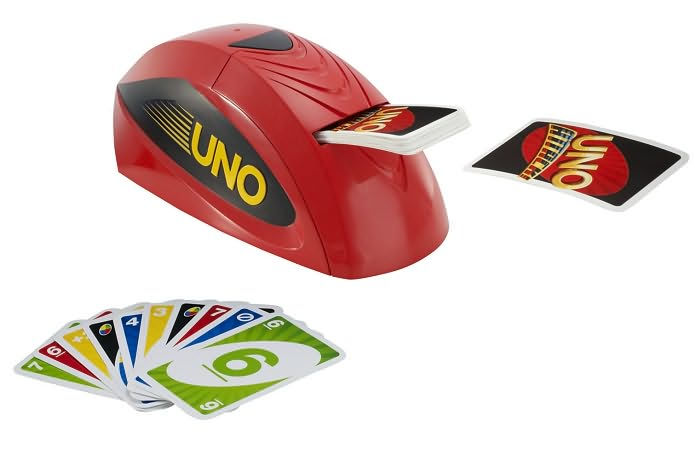 Brace yourself for an updated, modern version of the UNO game you know and love! UNO Attack game's random card shooter offers an exciting, frenzied and unpredictable way to play UNO. UNO Attack! comes with a special electronic card shooter and an exclusive Attack! command card. Push the launcher button on the shooter, and if you're lucky, nothing will happen. If you're not, the shooter will fire a stream of UNO Attack! cards. The shooter makes a variety of sounds to further increase the excitement. You can also keep the cards in the shooter so the unit is both portable and storable.
$16.99 at Walmart
4. Rubik's Race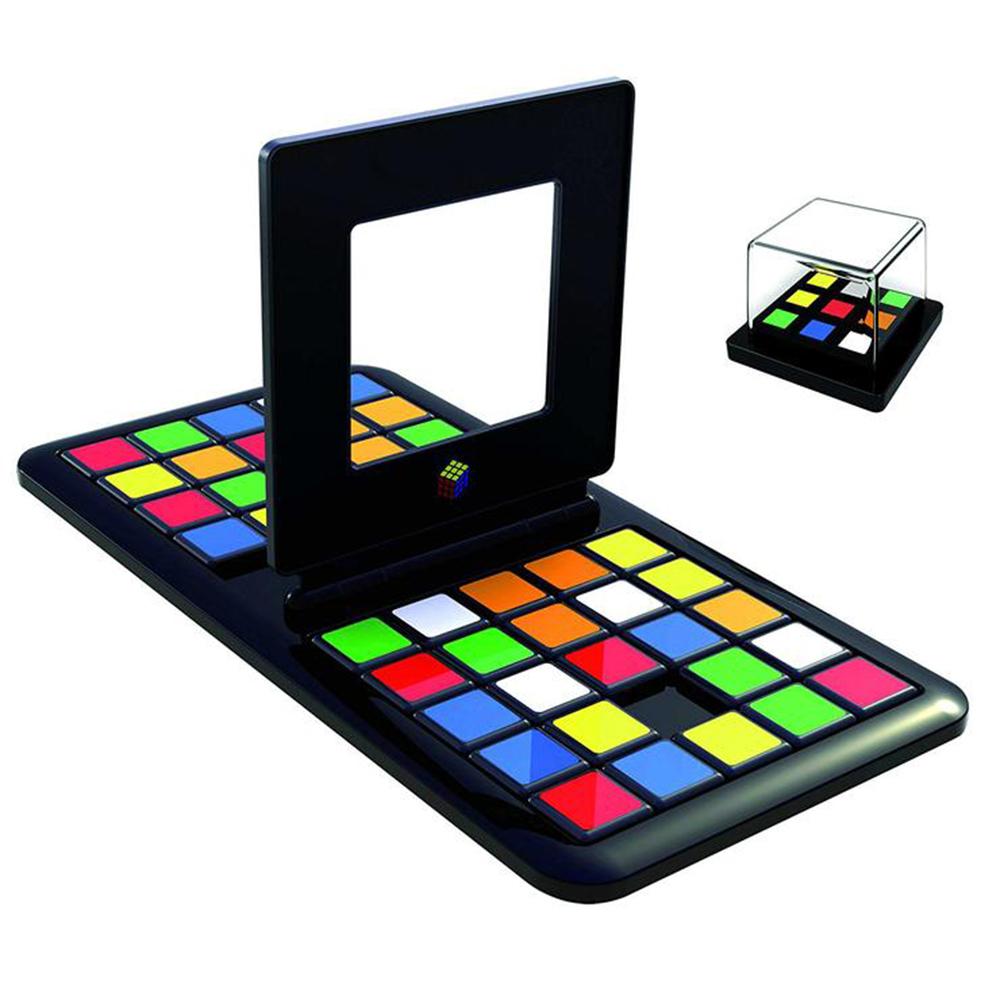 Rubik's Race is a fast-paced, highly competitive game for two players. Shake the mini cube, slide the Rubik's tiles and be the first player to match the pattern. It's the ultimate head-to-head brain challenge!
$15.99 on Amazon
5. Build or Boom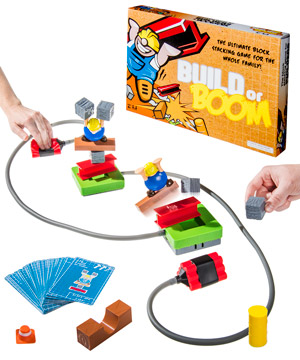 The big boss is looking for the best builders in town! Step in line and see who can be the first to bring the blueprint cards to life. Build your structure carefully but quickly on your platform, then smash your boomer to send your opponent's structure tumbling.
$14 on Amazon
6. Boom Boom Balloon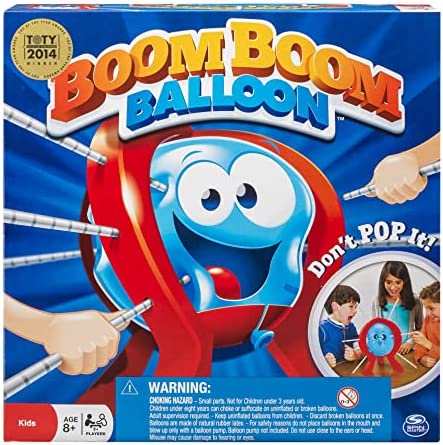 You never know when this balloon will blow. Roll the die, and carefully push a stick until it clicks. Watch as the balloon changes shape. One more push and this balloon will surely blow. *Don't pay for the overpriced balloon refills, we just use a pack of the cheap latex balloons.
$14 on Amazon

This post contains affiliate links. It means that I may earn a small commission if you purchase through my link, without any cost to you. Thank you for supporting this blog!