We spent our last full day in Colorado at The Royal Gorge and the weather couldn't have been more perfect. Like most of the things we did, the gorge was a little over an hour drive from our hotel. Since our flight left the next morning from Denver, we checked out of our hotel, drove to The Royal Gorge, and then drove from there to Denver. The only bummer was we had to drive back through Colorado Springs on our way to Denver which made for a long drive.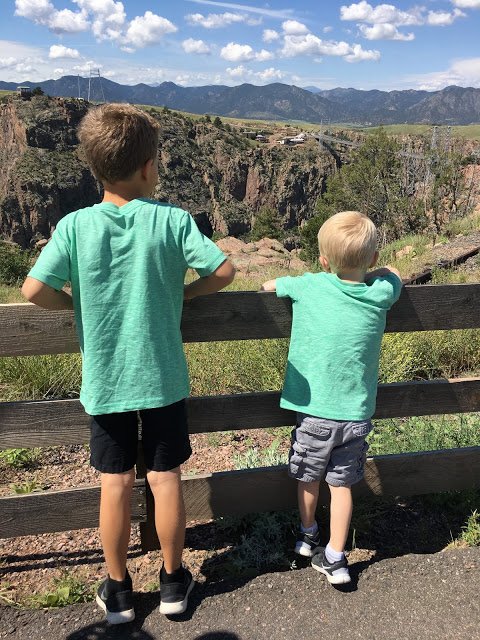 Once we arrived we headed to the gondolas which took us across the gorge. The ride is included in your ticket and they recommend taking it from the north side to the south side so your walk through the park is more downhill.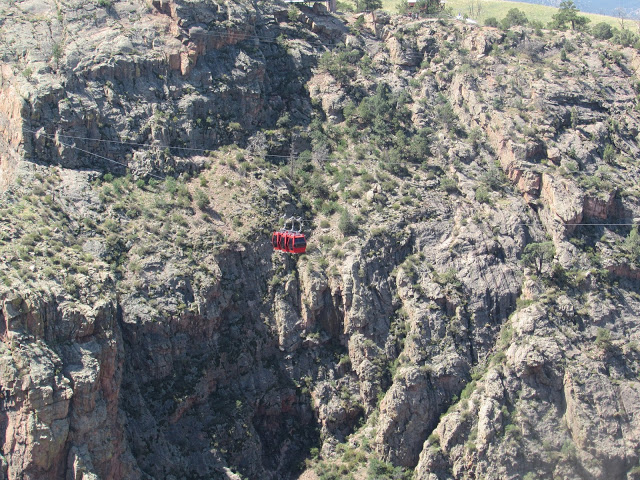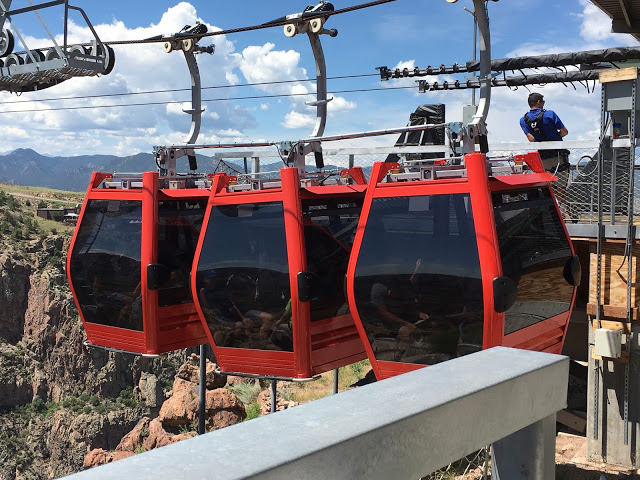 The Arkansas River. We saw rafters on it when crossing the bridge.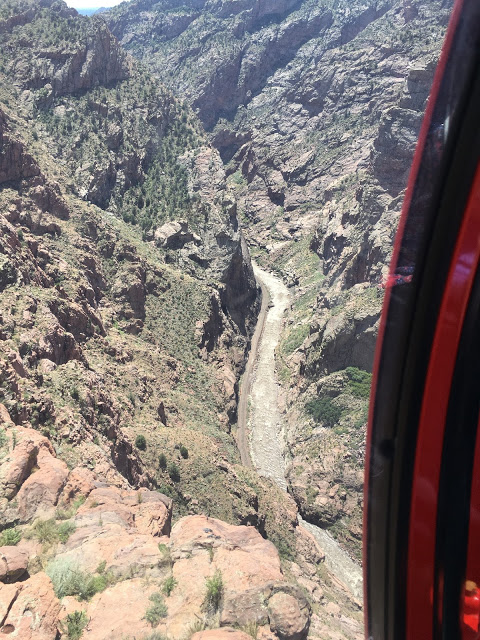 Once we made it to the other side of the gorge we grabbed some BBQ for lunch and then let the kids run around on the coolest playground.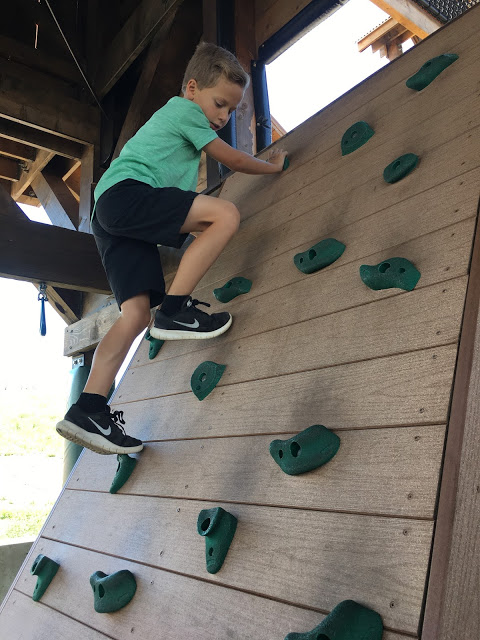 They also had a merry-go-round with the best views.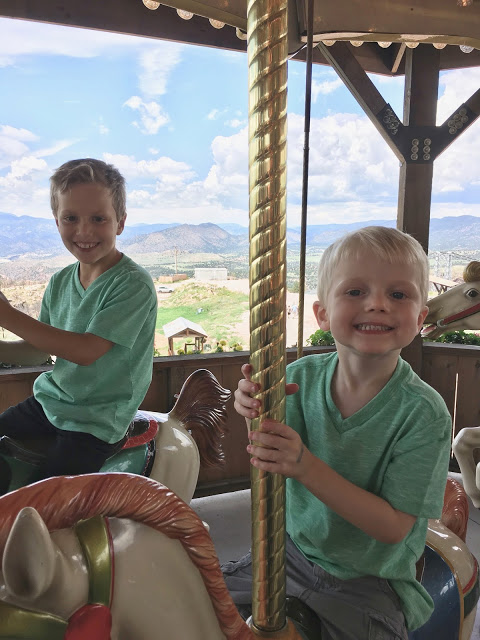 After some obligatory Dip 'n' Dots, it was time to cross the bridge. Doesn't Jack look thrilled to have his picture taken.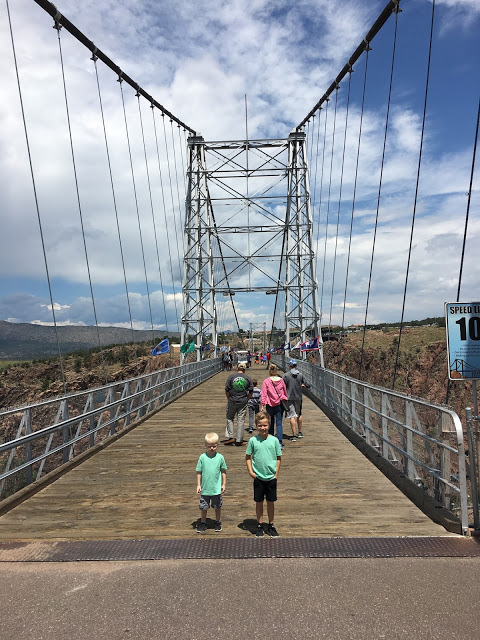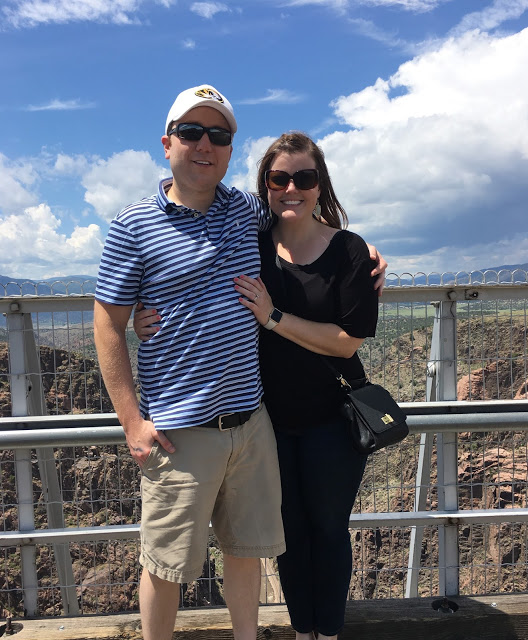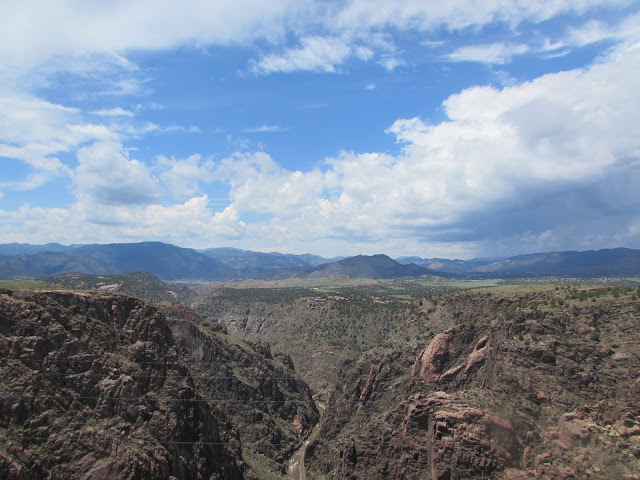 Each state was represented by their flag.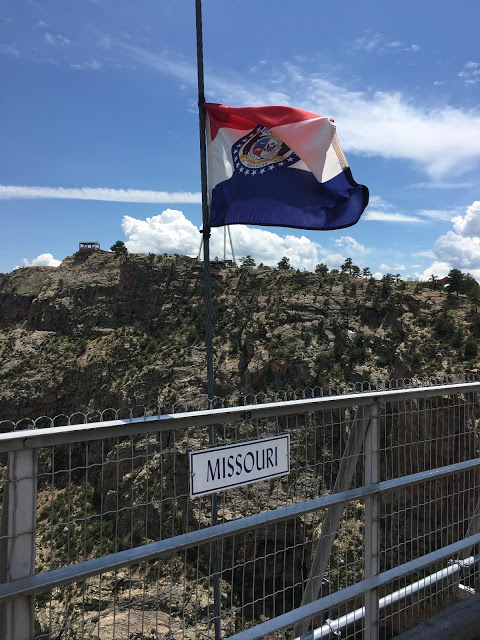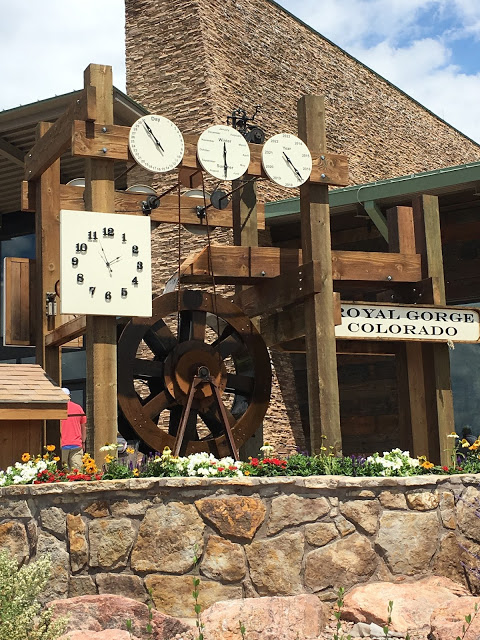 After a long drive to Denver we checked into our hotel and then headed to dinner at Casa Bonita. I remember going here with my parents on vacation when I was little and it's funny to see it now though the eyes of an adult. You definitely don't go here for the 5 star cuisine, but the boys loved the cliff divers and cave and I loved the nostalgia of it all.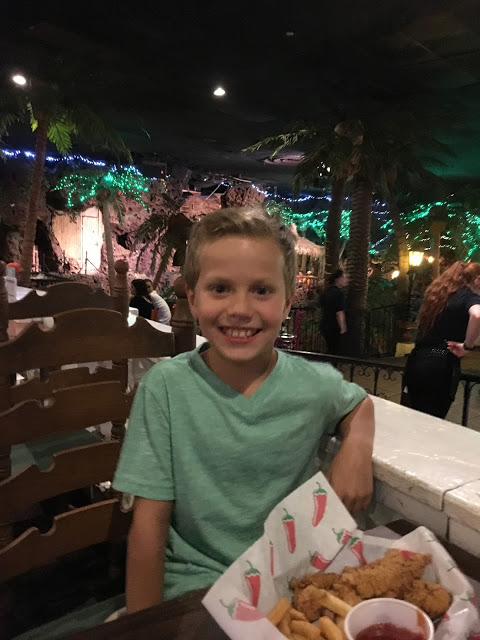 One more dip at the hotel pool before going to bed.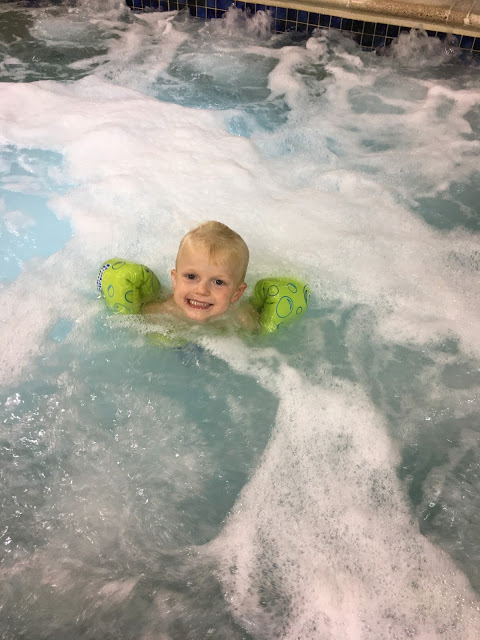 Our flight left at 10:00 the next morning and although we were sad our vacation was over, we were happy to be heading home. Superheroes and all.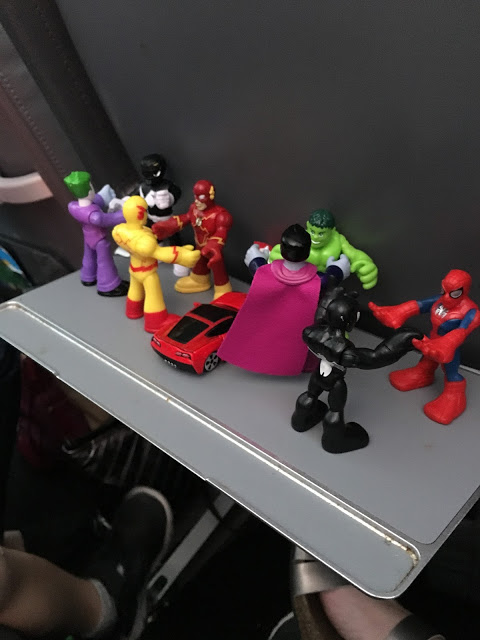 Make sure to check out Part 1 and Part 2 of our vacation. Linking up with Biana for Weekending.