Although I'm still working from home and summer school has officially been cancelled, other parts of our country (and city) are starting to open back up which means quarantine will be coming to an end. At least for now.
In mid-March our city was ordered to stay at home. And before I go any further I want to say this, quarantine has not been perfect. I so wish that this year could have continued on like "normal." I wish we could have taken our Spring Break trip to Disney. I wish Ben could have gotten to participate in all the 5th grade activities and graduation. I wish we could have celebrated Easter with our family and spent Mother's Day with my mom and sister. But despite missing out on all these things, I am so thankful I didn't have to spend quarantine on a ventilator or working tirelessly on the front lines. So in March when quarantining not only became the cool thing to do but the right thing to do, we decided to embrace it. This doesn't mean there hasn't been chaos. There's not one person in our family who hasn't had a complete meltdown (or several) over the past 8+ weeks. But even with the roller coaster of emotions, I already find myself looking back on this time together with such fond memories and a bittersweet readiness for things to change once again.
While there are plenty of things I would have done differently these past couple of months, I've discovered 4 things we'll most certainly continue long after quarantine is over.
1. Involve Our Kids More in Projects
Is it more time consuming? Absolutely. Is there more room for error and mess-ups? Uh yep! I'm looking at you crooked mailbox Jack screwed in 🙂 But it also feels so good to teach your kids real skills and see how proud they are of themselves. I also want to note that once our school district made all work optional, we often opted for these "life lessons" over sitting at the table doing worksheets.

2. Make Time to Connect with Friends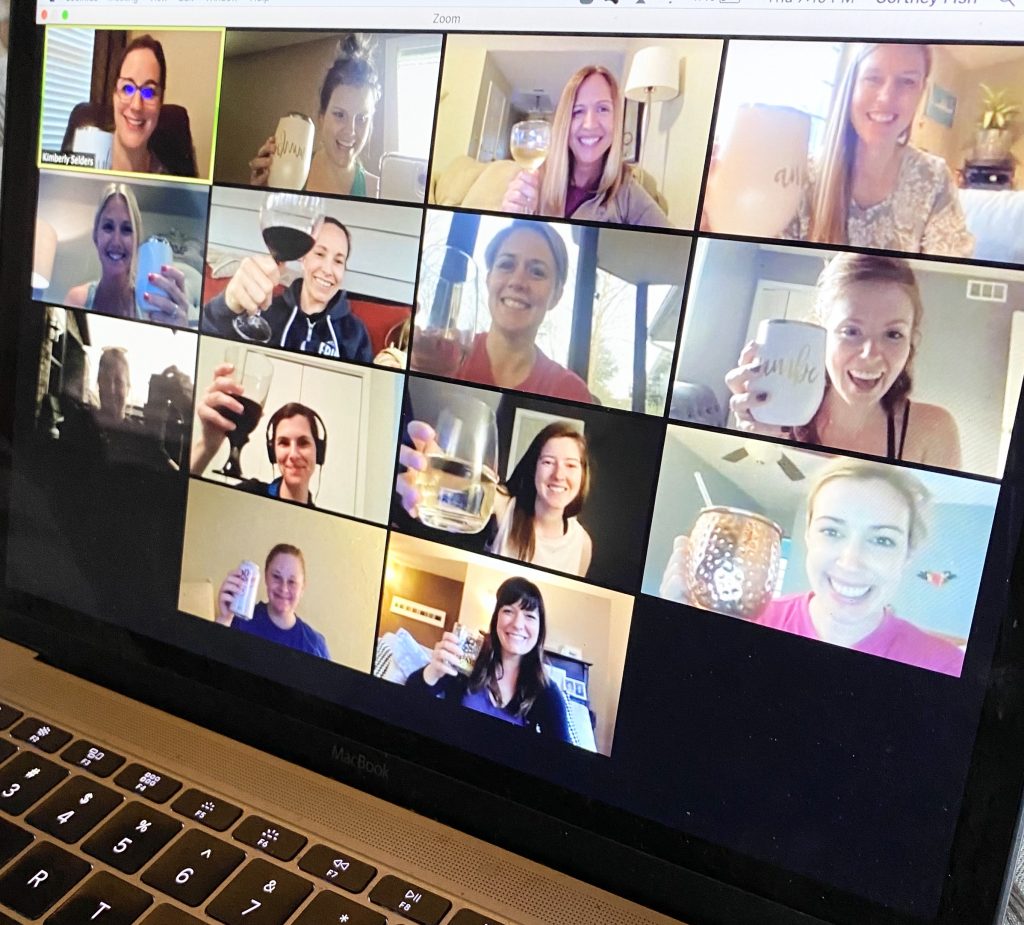 With everyone utilizing Zoom these days there is no excuse not to keep connected. One of my favorite things about quarantine was our book club going virtual. And then turning into a weekly t.v. club where we discussed the latest Netflix series 🙂
3. Say Yes to Stopping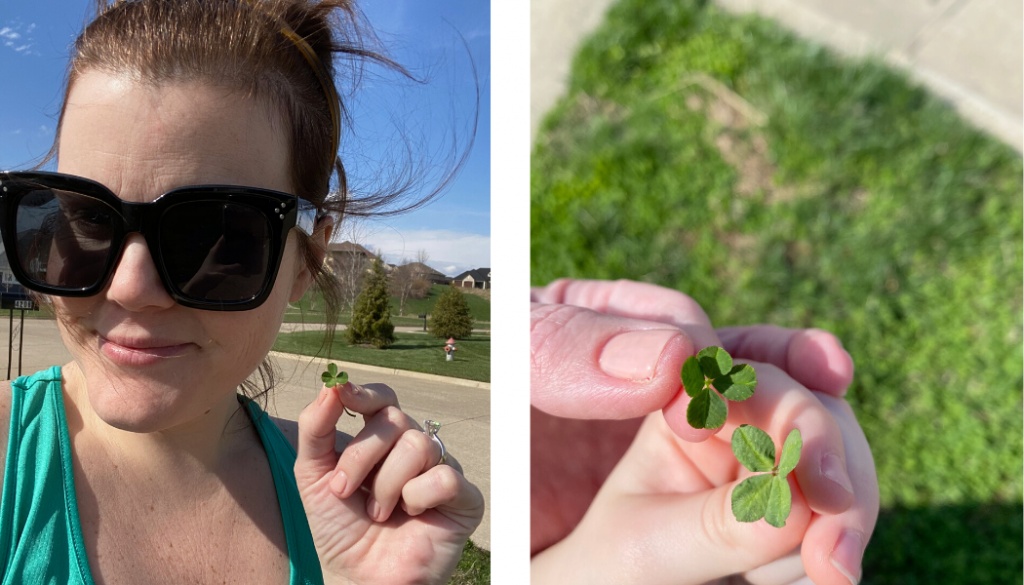 Hi. I'm Cortney. And I can be a hurrier. Hurry and eat breakfast. Hurry and get your shoes on. Hurry and get ready for bed. You know when you don't need to hurry? During a pandemic. One of my favorite memories is when we stopped during our walk to pick four leaf clovers. We literally plopped down in the middle of the sidewalk and searched through the grass for 30 minutes trying to find a little luck.
4. Don't Wait to Create & Make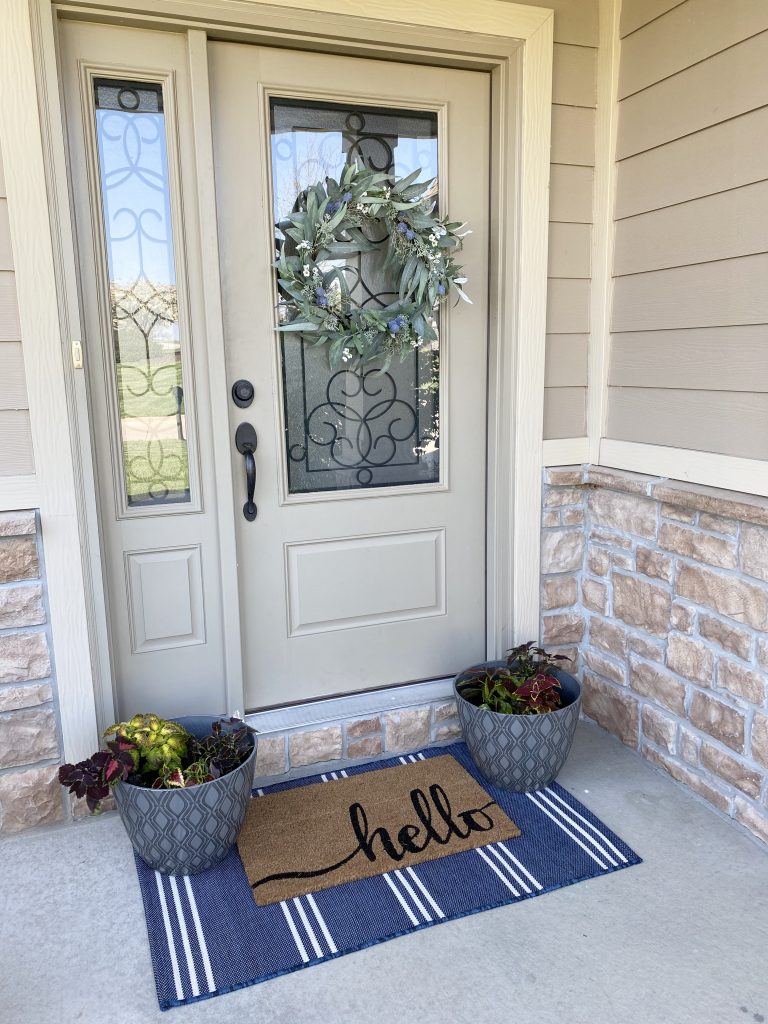 You know those little things you put off because you tell yourself you'll get to it sometime? Well quarantine created the time. But even when we can roam free again, I want to make sure I still make time for creating spaces I love, trying new recipes, and doing those Pinterest projects that have been saved for literally years.
Besides giving this front door space a makeover, you want to know what my favorite DIY project was? Replacing our guest bathroom toilet seat. $25 later and a slow closing lid and you would have thought it was Christmas. It brought me so much joy. Remember that rollercoaster of emotions I mentioned. This little task had been on my to-do list for so long and yet I always put it off. I don't want to have to rely on a quarantine for motivation to change toilet seats…or finally re-do our master bedroom.
Let me know in the comments what things you'll continue to do once quarantine is over. And I'd love to hear if there is anything you won't be doing!