I love pretty white teeth as much as the next girl. What I don't love is spending lots of time and money on whitening products that don't work. As a work outside the home mom, time is precious. I don't have time to go to weekly whitening sessions at my dentist's office or use some at home contraption that I have to hold in my mouth for an hour every night. Can you imagine if I couldn't talk (or yell) to my kids for an hour? How would homework or bath time ever get done 🙂 
When Smile Brilliant reached out and asked me to test out their kit, I was a little skeptical. I've tried the whitening strips and special charcoal toothpaste. I've even tried a paint on gel that tasted SO awful that I had to stop after just a few days. Well I'm happy to report that Smile Brilliant blows other whitening options out of the water. So what was so different about what they had to offer? Turns out, a lot! Here's the top 5 reasons why Smile Brilliant is the best option for me. 
1. Customized trays to fit YOUR teeth
Have you ever used those "one size fits all whitening trays?" They're made of hard plastic and super uncomfortable. And because they're not fitted for your particular mouth, the product isn't evenly applied to your teeth. In my case, gel usually leaked out of the tray and made a huge mess. Smile Brilliant's custom trays are made from a soft flexible plastic and they fit perfectly to your teeth allowing the gel to get on every nook and cranny of your teeth. You even make your impressions from the comfort of your own home which leads me to #2.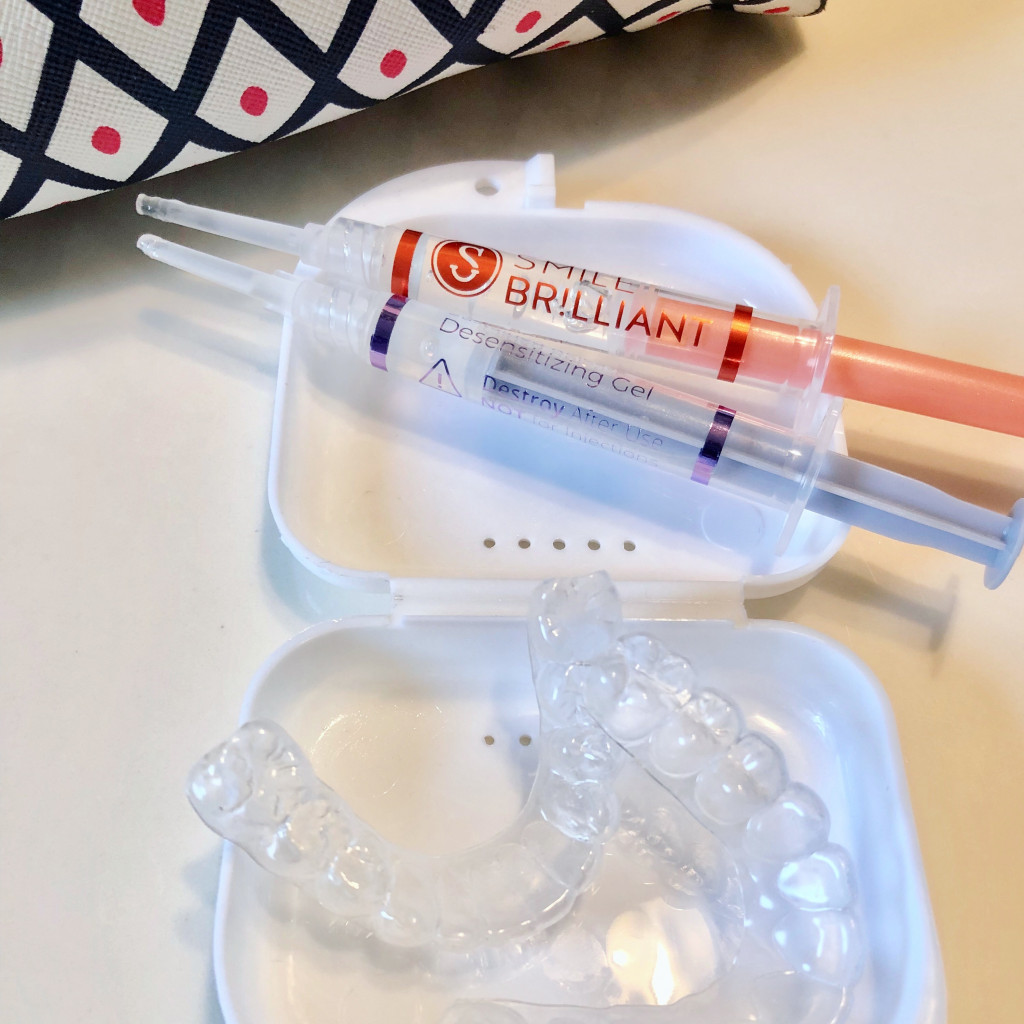 2. Easy to follow, step-by-step directions
Being a Type A person, I was a little worried that I'd mess up the impressions for the custom trays. There was no need to worry though because Smile Brilliant thinks of everything! The step by step directions come with pictures and it walks you through the entire process. There's even tips and pictures for what not to do. I promise, if I can do this, so can you. Once you've made your impressions, you simply mail them back in the enclosed envelope and you'll receive your custom trays in a few short days.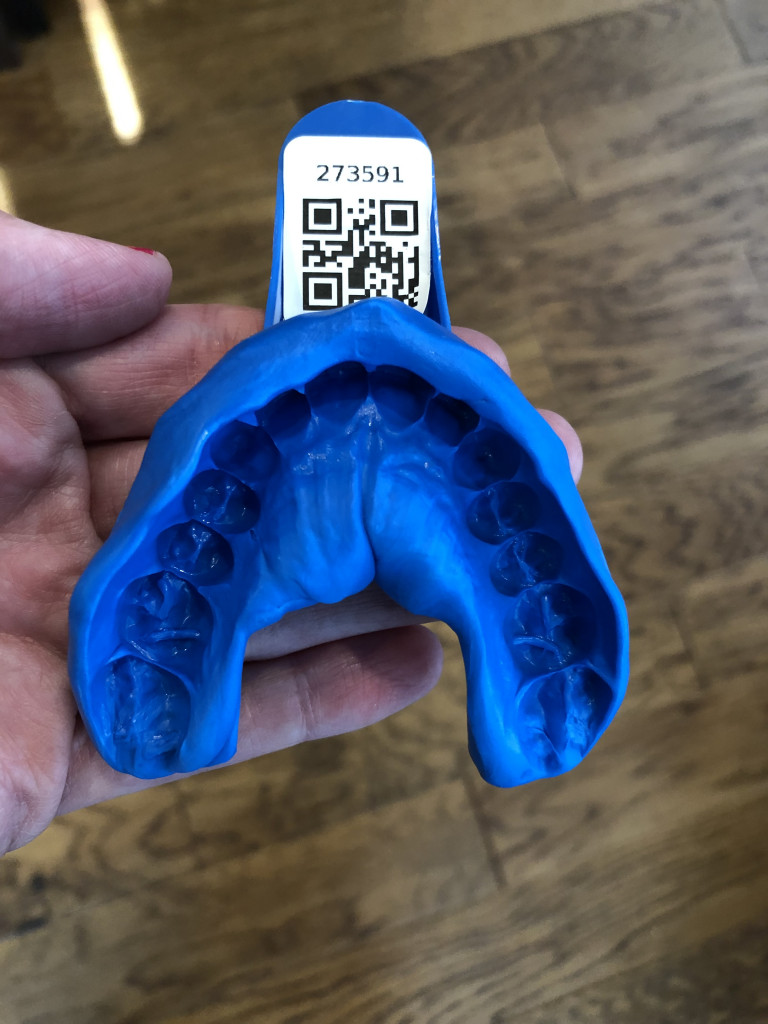 3. No putting your life on hold
This was the most important thing to me and I'm happy to report I could yell just fine with my trays in 🙂 Since the trays were custom fitted to my teeth, I could talk, read stories, and help my son with his homework, all while my teeth were getting whiter.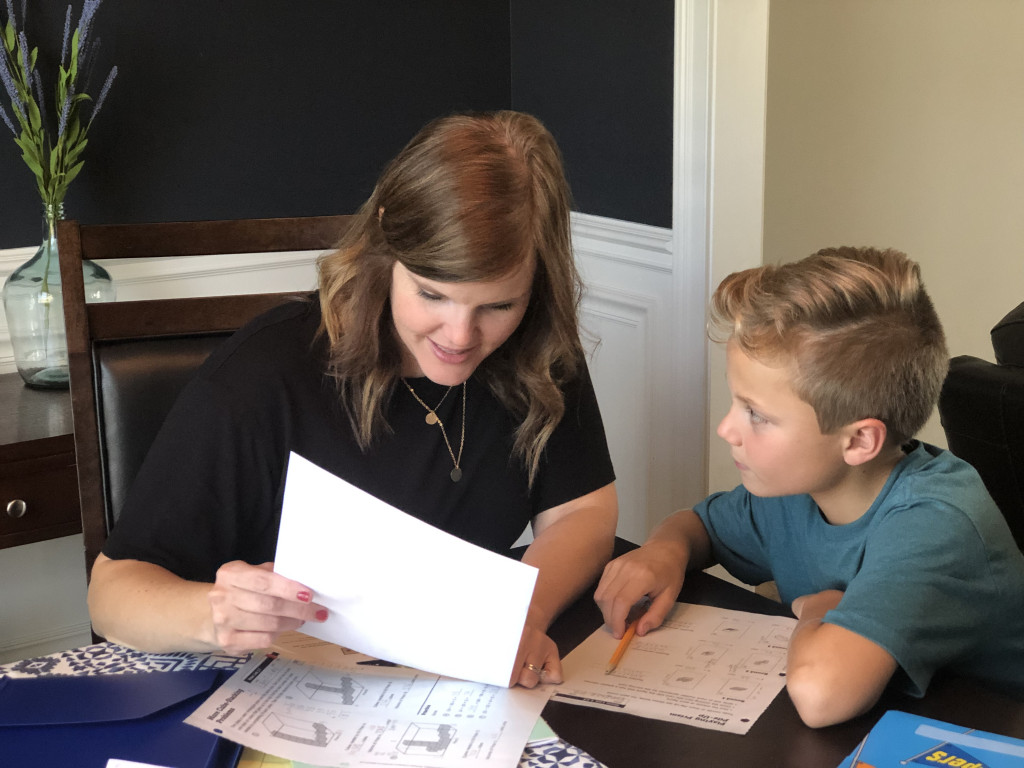 4. Gel to help with sensitivity
Like all whitening systems, Smile Brilliant may cause some tooth sensitivity. Although I never experienced any problems with sensitive teeth, the whitening kit does come with a desensitizing gel that you apply after the whitening gel. I really appreciate how this company thought of this little extra step.
5. Whiter teeth
And last but not least, I of course loved having whiter teeth. Unlike some whitening products, Smile Brilliant doesn't make false claims about instantly whiter teeth. That's because the stains that are on your teeth have probably been there for years and they're not going to go away over night. I started to see results around day 7 while others may see results anywhere from 4-10 days after first using the product. 
Before: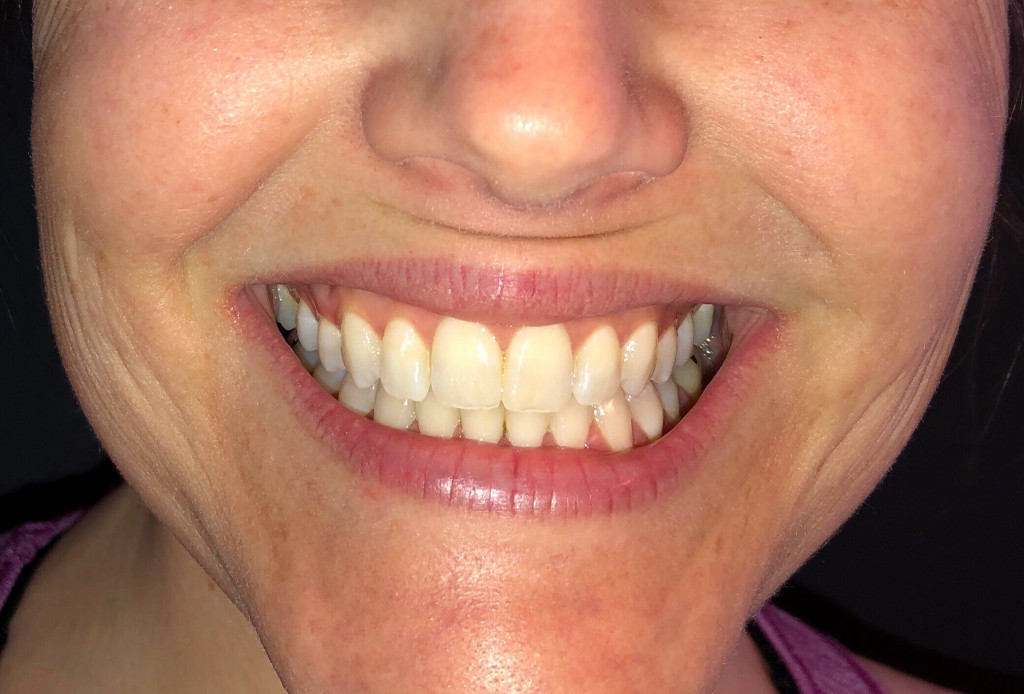 After:
Anything I didn't like?
To be honest, the taste of the desensitizing gel wasn't the greatest. It was super sweet and because the goal is to reduce teeth sensitivity, you don't brush your teeth after you apply it. But considering the taste of other whitening products, I'll take a sweet tasting gel any day! 
Do you want a whiter smile? Use code cortneyandco15 to take 15% off store wide or enter below for a chance to win a FREE kit.
The awesome people over at Smile Brilliant gave me an extra whitening kit to give away to one of you lucky readers! Head over to www.smilebrilliant.com/g/cortneyandco to enter. Smile Brilliant will select a winner and ship your very own kit!
Good luck!
This post is sponsored by Smile Brilliant. Although I received a free kit to review, all opinions are my own.