We bought our home 2 1/2 years ago but are still updating some of the rooms. I want to make sure I really love each space and that I'm not just rushing so they're done. Updating our guest bathroom on the main floor was pretty simple and it's amazing what some new paint and accessories can do.
The bathroom is pretty tiny but you see it immediately when you come in from the garage. It was a dark navy blue which made the already small space feel even smaller. It also had an ornate gold mirror which was totally not our taste.  
The Before
The After
I can't tell you what a difference new paint made. This color is Sea Salt from Sherwin Williams and it's the perfect light and airy color for a small space. I also replaced the gold mirror with a simple gun metal silver one from Menards.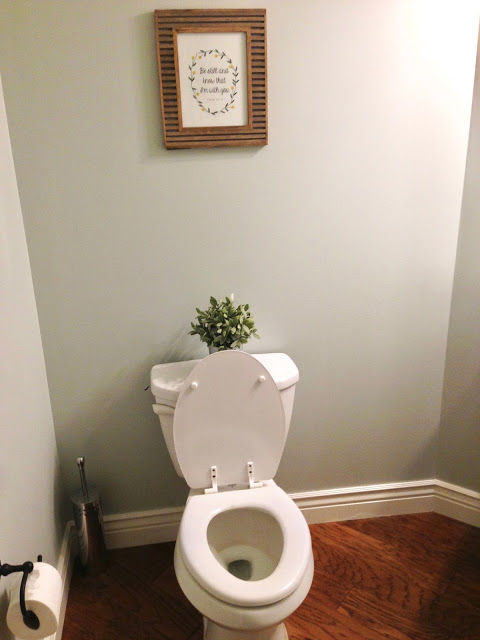 The plant is Ikea and the frame is from Walmart. The print was a free printable I found on Pinterest.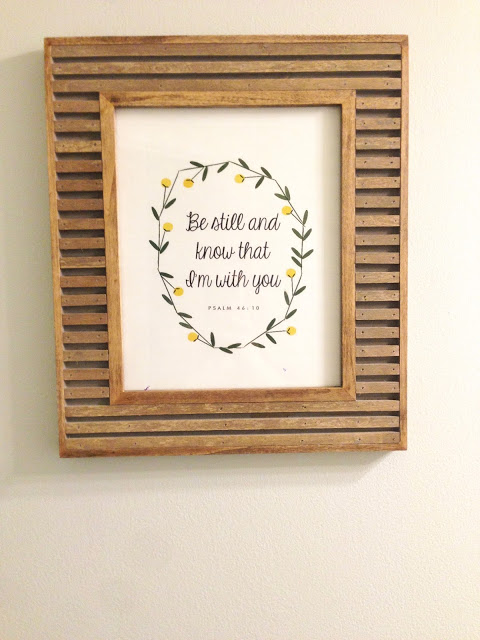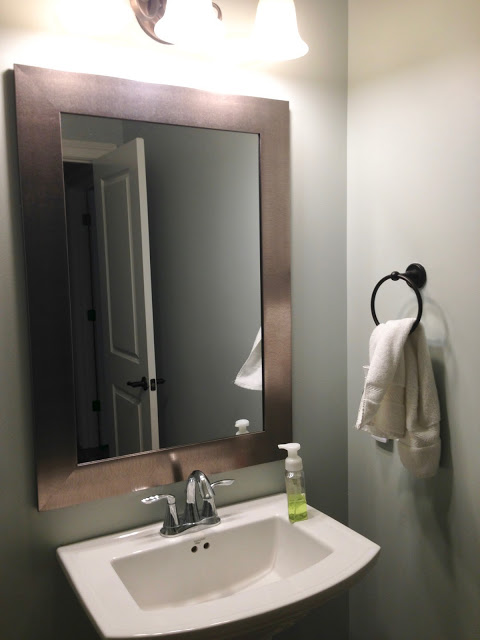 I'm thinking about putting a small rug in front of the sink and would love your thoughts. Do you think it needs it and if so, what kind?