Now that the days are staying lighter a little longer it has me dreaming of Spring and Summer. We've had some bitterly cold temperatures this Winter and all I've wanted to do is stay in the house, curl up with a blanket, and read a good book. Lucky for you, I've got 3 must read books to get you through the rest of Winter and each one was just as good as the last.
"A single mother turns up dead at the bottom of the river that runs through town. Earlier in the summer, a vulnerable teenage girl met the same fate. They are not the first women lost to these dark waters. Their deaths disturb the river and its history, dredging up secrets long submerged. Left behind is a lonely fifteen-year-old girl. Parentless and friendless, she now finds herself in the care of her mother's sister, a fearful stranger who has been dragged back to the place she deliberately ran from. A place to which she vowed she'd never return."
Paula Hawkins also wrote Girl on the Train and I liked Into the Water better. The connections and stories that weave the characters together really build up the plot line. And of course the suspense made me read page after page as quick as I could.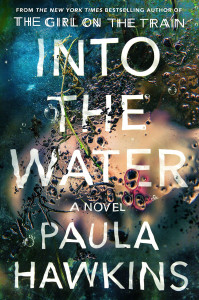 "On a rainy afternoon, a mother's life is shattered as her son slips from her grip and runs into the street. I Let You Go follows a woman as she moves to a ramshackle cottage on the remote Welsh coast, trying to escape the memory of the car accident. At the same time, the novel tracks the pair of Bristol police investigators trying to get to the bottom of this hit-and-run. As they chase down one hopeless lead after another, they find themselves as drawn to each other.
I stayed up until 2:00am just to finish this book. It was that good. Halfway through the book there was a major twist that I did not see coming. I was literally so shocked I had to go back and re-read parts of the book because I thought I had missed something. The ending won't disappoint you either.
"As an old house is demolished in a gentrifying section of London, a workman discovers human remains, buried for years. For journalist Kate Waters, it's a story that deserves attention. She cobbles together a piece for her newspaper, but at a loss for answers, she can only pose a question. Who has been found at the building site? As Kate investigates, she unearths connections to a crime that rocked the city decades earlier: a child was stolen from the maternity ward in a local hospital and was never found. Her heartbroken parents were left devastated by the loss. But there is more to the story. Kate is drawn into the pasts of the people who once lived in this neighborhood that has given up its greatest mystery.
I loved Fionna Barton's other book, The Widow, and was hopeful this one would be just as great. The Child is as equally well written if not better. I loved the development of the main characters. And just when you thought you had answers to questions, something new unfolded.

What books have you been reading? I'm always looking for new ones to add to my list so share away!