Happy Thursday! Today I'm recapping our trip to San Diego, California. Of all the places I've visited, both in the United States and internationally, San Diego is one of my favorites. It's the perfect combination of city and beach life and 70 degree weather year round is my dream!Every year my field hosts it's big annual conference over Memorial Day Weekend. Last year I went by myself to Denver and this year J came along with me. I highly recommend having your spouse or family travel with you if you can and your work allows it. My company paid for the hotel, my plane ticket, and the conference fees so all we had to pay for was J's plane ticket and our food. The conference structures the days so that sessions start early in the morning, go until lunch, and then there is a long break between lunch and the afternoon/early evening sessions. J hung out at the hotel and explored the area while I was in sessions and then we met up when I was done.
Friday
Our flight was supposed to leave St. Louis Friday afternoon but after boarding and waiting on the runway, we learned there was a mechanical problem with the plane. Everyone had to deplane and re-board an hour later only to learn the problem wasn't quite fixed. After another 45 minutes, we were finally cleared for take off. Although we arrived in San Diego 3 hours late, I'm thankful we had a safe flight.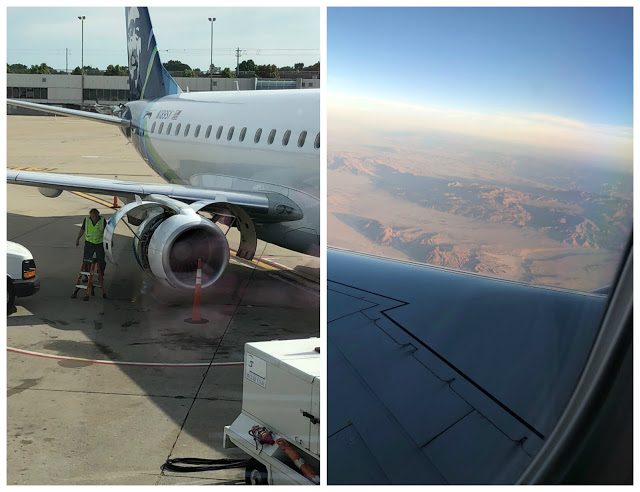 We were tired and starving by the time we reached our hotel, especially being on pacific time instead of central. Thanks to a recommendation from our hotel, we walked a short distance to Puesto where J and I had the best tacos of our lives.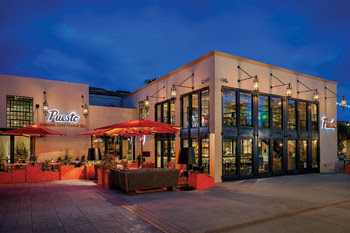 The filet tacos on the blue corn tortillas were amazing. The steak was wrapped in cheese then fried creating a crunchy cheesy crust. J and I still talk about how good these tacos were.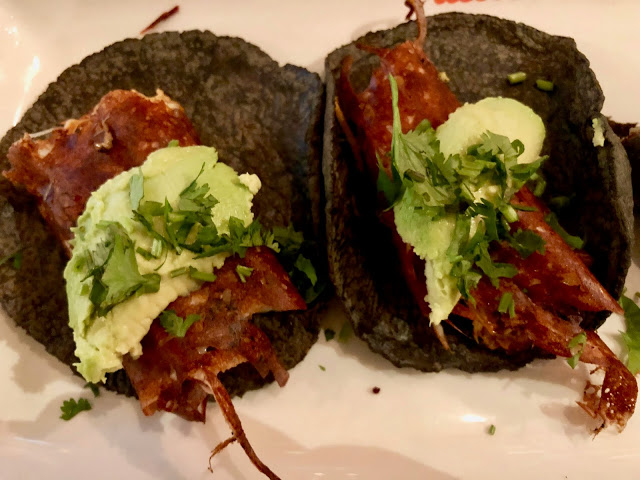 Saturday
Saturday morning was the first time we were able to fully take in the gorgeous view from our room on the 21st floor. When making reservations I always request a high room and we've been lucky to snag some great rooms this way. The main conference hotel was the Marriott Marquis San Diego Marina. I've always loved Marriott hotels and I would definitely  recommend this one. It was the perfect location and we were able to walk or ride bikes almost everywhere we went.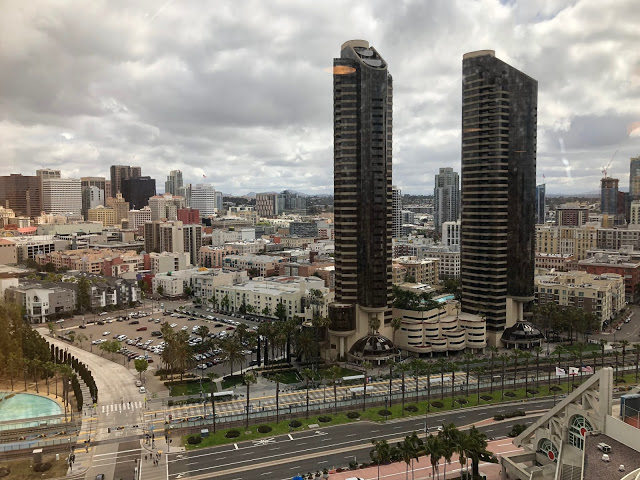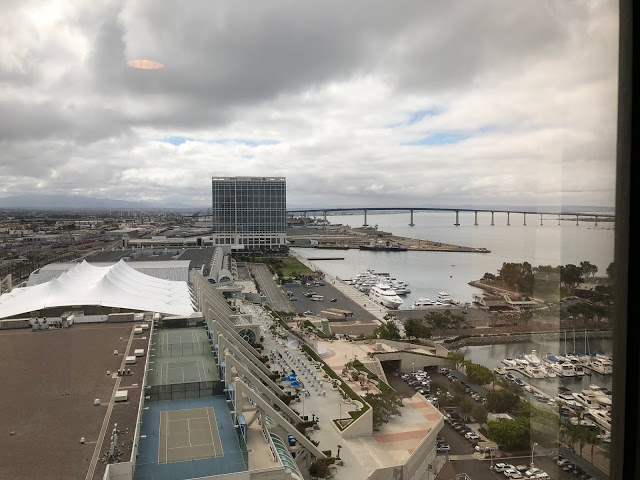 Outfit of the Day: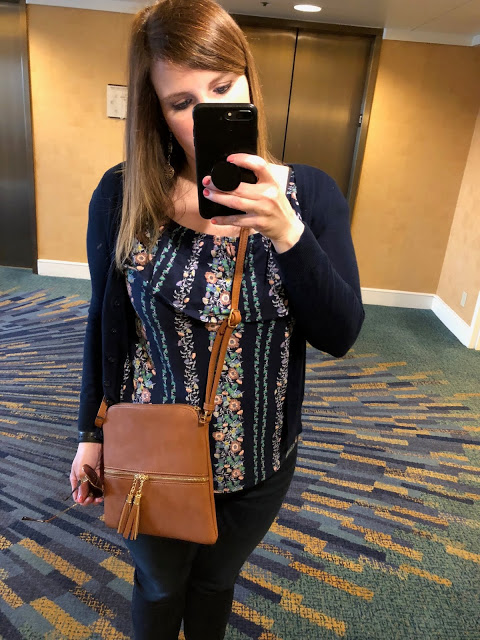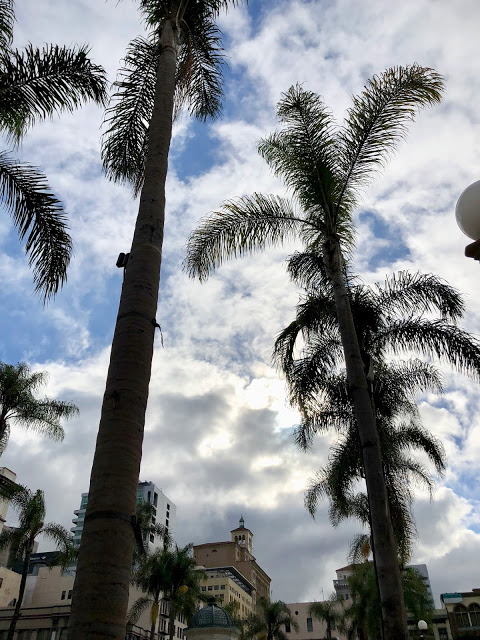 I let J sleep in while I walked to get us breakfast from Donut Bar. Based on the reviews online, I knew to expect a wait but it was well worth it. Besides delicious donuts, Donut Bar also had terrific customer service. While we waited, they handed out free donuts to the kids in line and also had a Donut Bar Ferrari sitting outside the restaurant. Customers both big and little could hop in and pretend like they were driving 🙂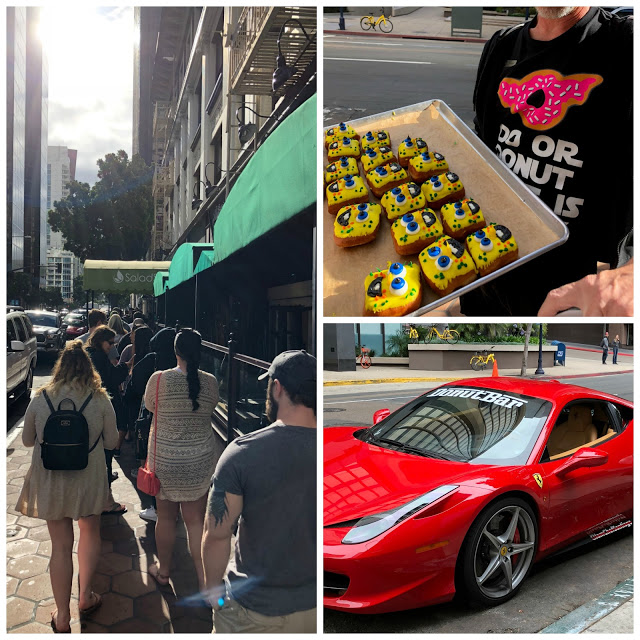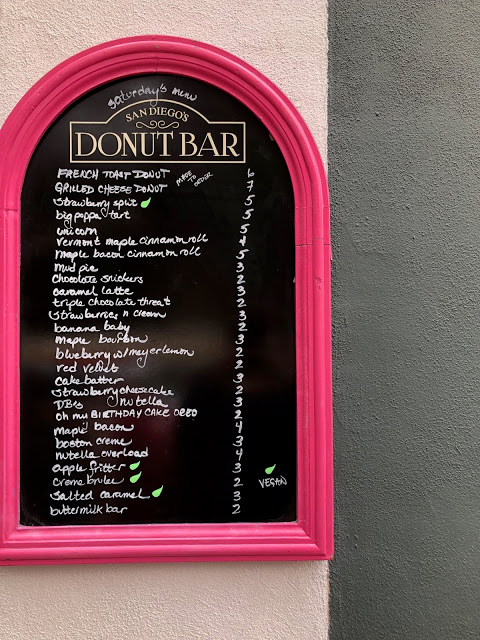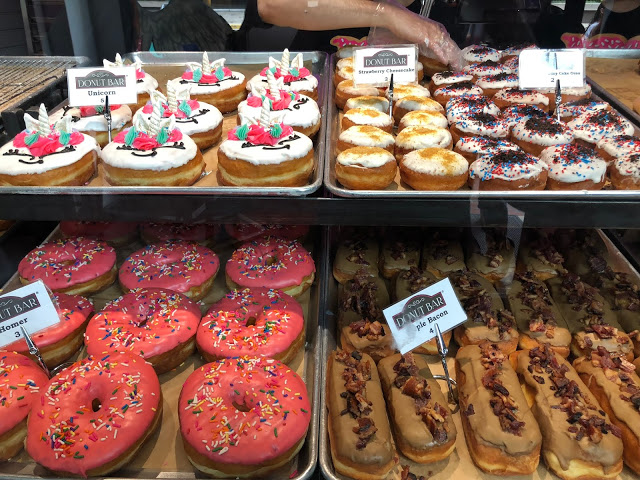 Of course we couldn't try just one so I picked out a few different flavors.
From left to right: Boston Creme, Homer, Strawberry Cheesecake, Creme Brulee, Double Chocolate. J and I both really loved the Homer and J also loved the Boston Creme.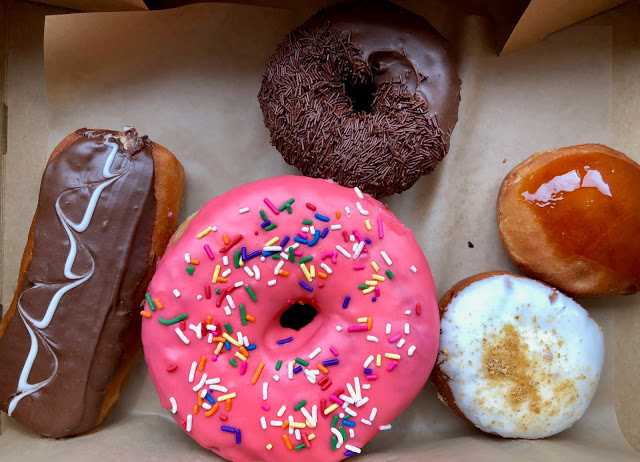 After breakfast I went to my morning sessions and then met up with J for lunch. We ate outside by the marina at Sally's Fish House. I had my first ever lobster roll and while mine was good, J's fish and chips was the best I've ever had. Good thing he was willing to share.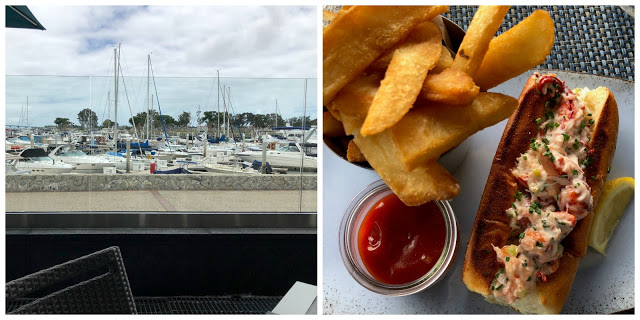 We had time to kill before I had to be back at the conference so we rented bikes and rode around the marina. I haven't ridden a bike in years and forgot how much fun it is.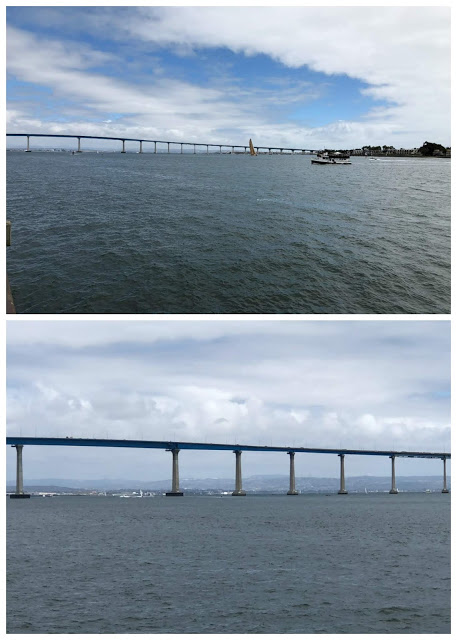 One of my favorite things about San Diego was all the bikes and electric scooters available to rent. You simply download an app, scan the bike you want, and it automatically unlocks it. When you're done, you leave the bike wherever you are, press the lock button, and it's ready for the next person to use. It was nice we didn't have to return the bikes to a particular spot and it was fun to search for the coveted electric bikes which were a blast to ride. We used Lime Bike the most and I highly recommend it.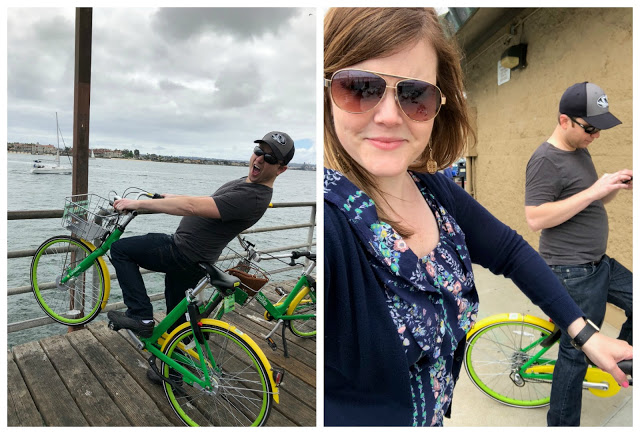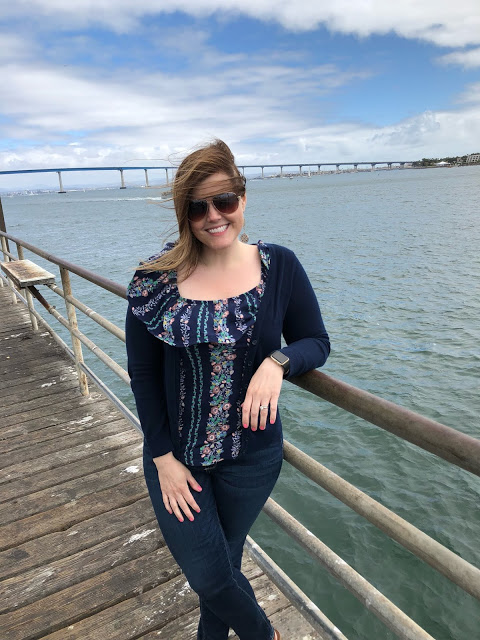 After my afternoon sessions were over we rented bikes again and explored a different area of town. We returned to the marina for dinner and ate at Buster's Beach House. We ordered the buffalo chicken pizza, which I would get again, and their quesadilla, which I wouldn't. If you're debating whether or not to eat here I would probably pick another place.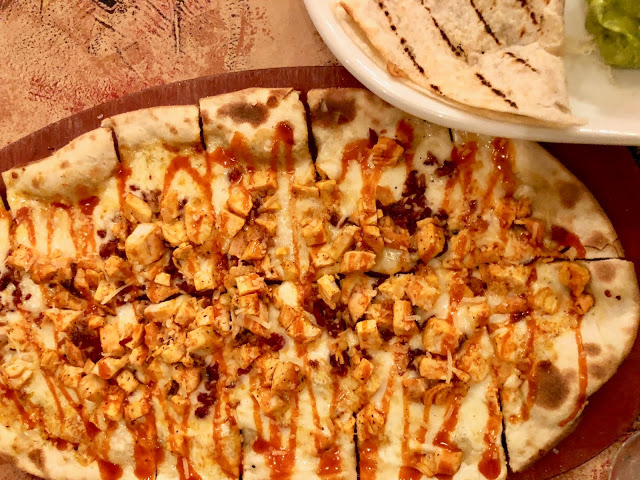 Sunday
I started the morning with another walk to grab breakfast, this time at Bruegger's Bagels.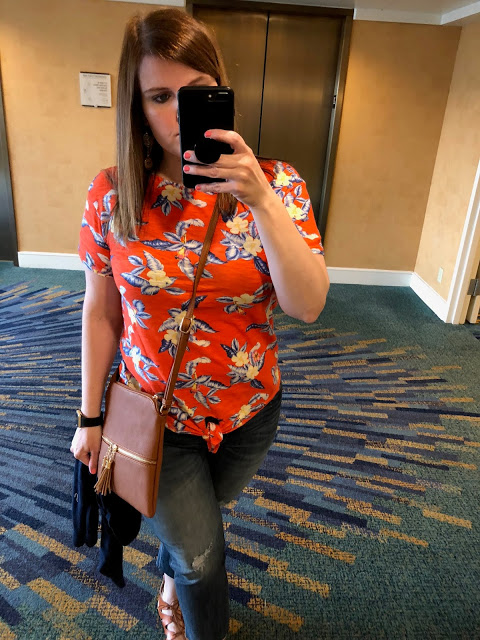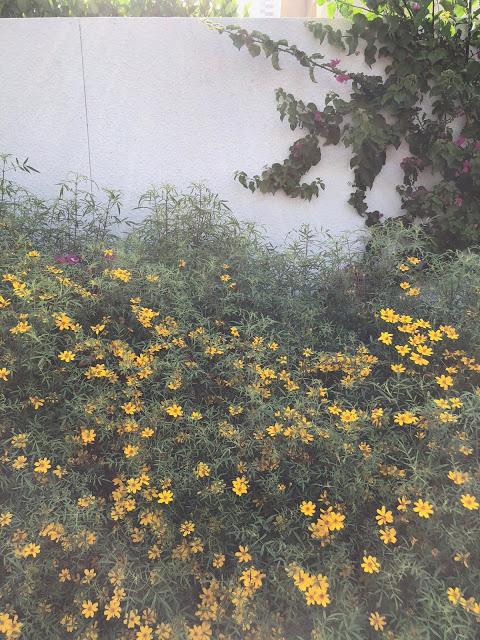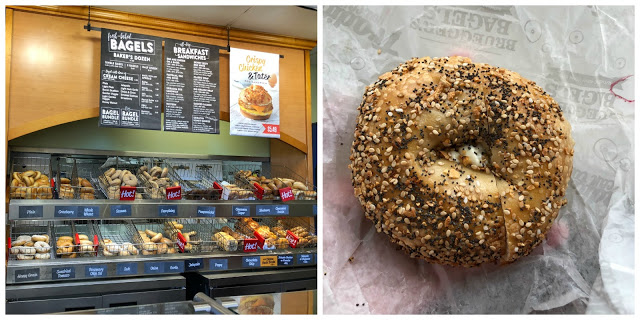 Today's sessions were in the afternoon which meant we had the morning free. We took an Uber 20 minutes north to La Jolla to see the famous sea lions. La Jolla ended up being one of my favorite parts of the trip. The views were spectacular, the weather was perfect, and the sea lions were adorable… although super stinky.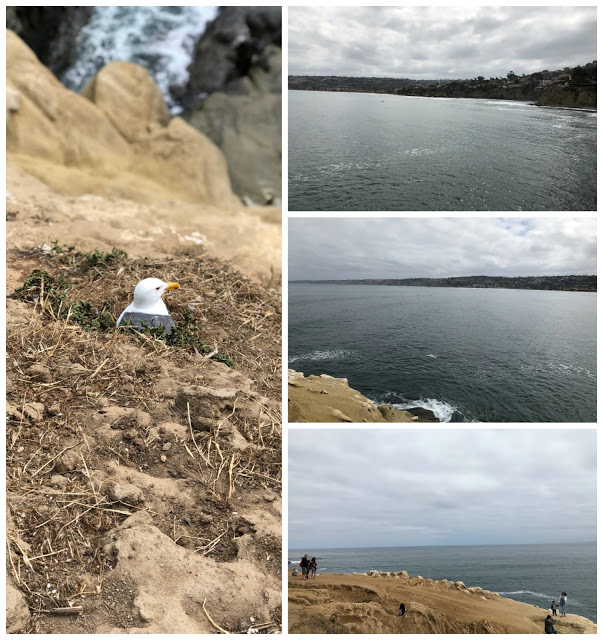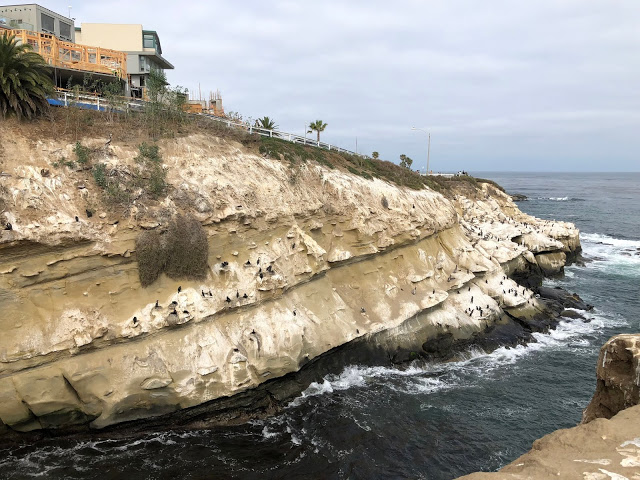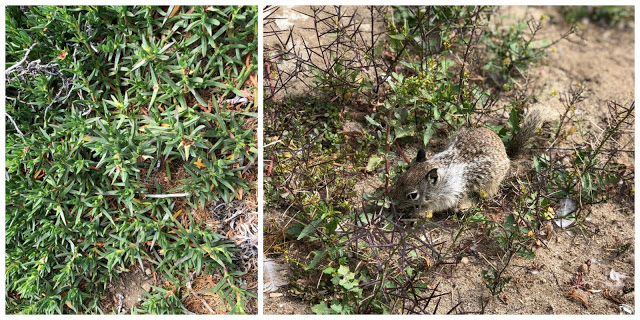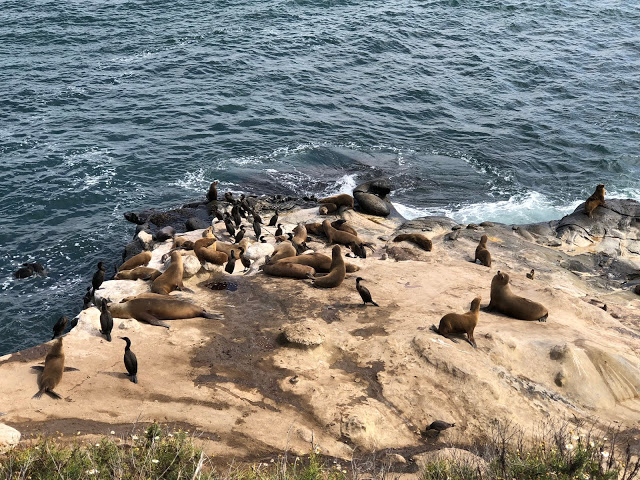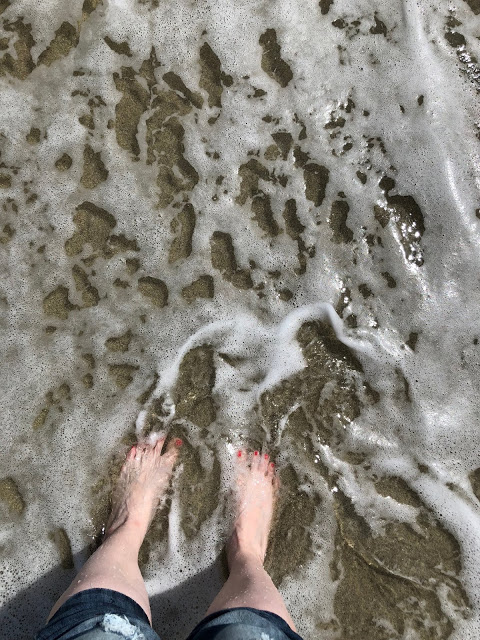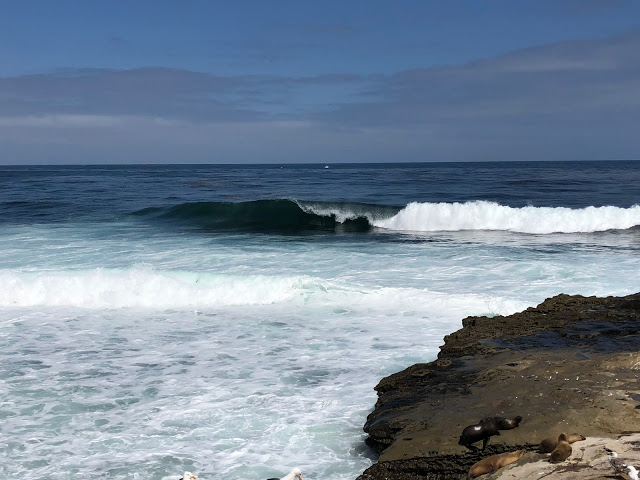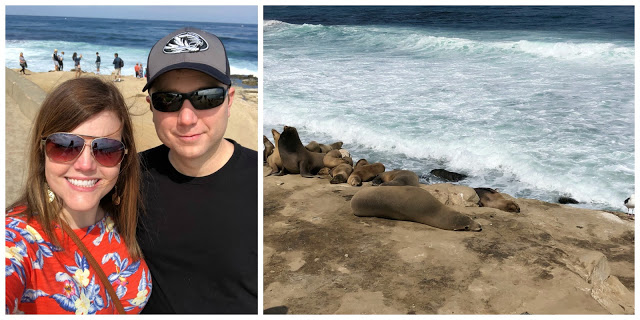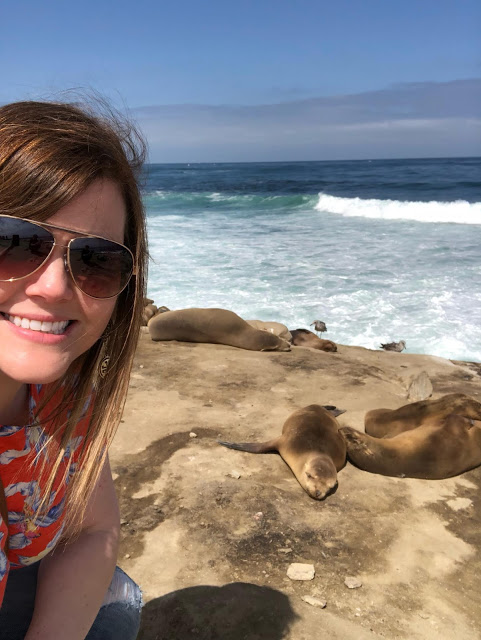 How adorable is this house?!?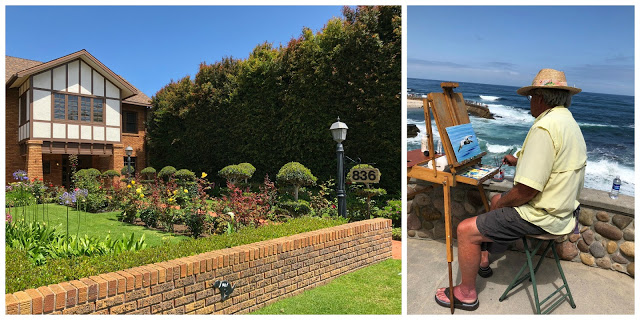 One thing I really wanted to do was visit the Sunny Jim Cave which is the only sea cave in California that is accessible by land. You enter the cave from the gift shop and take 145 stairs to the bottom where you're greeted with beautiful views of the ocean. We only spent about 5 minutes in the cave but if you're in the area it's worth checking out.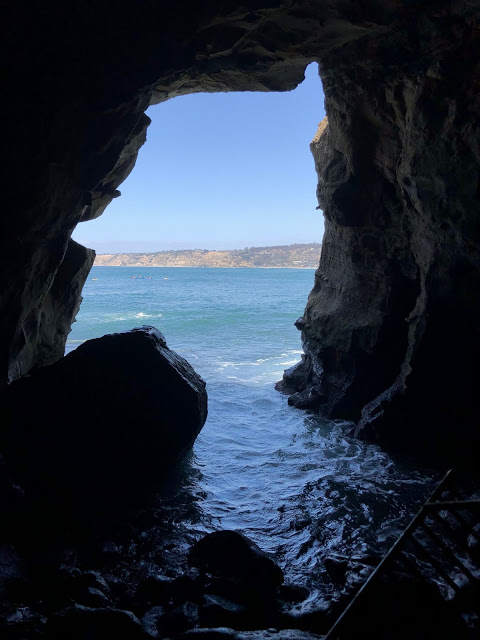 We ended up cancelling our lunch reservation at George's for something more casual. We ate at Jose's instead and although it wasn't right on the water, we still had great views of the ocean. We also tried macarons from the bakery right next door and the sweetest French chef helped us pick out flavors.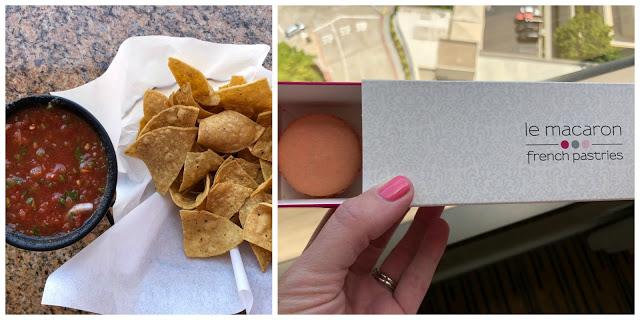 After stuffing ourselves with Mexican food, we Ubered back to the hotel and I headed back to the conference. That night we finally tried out the Tequila bar at our hotel where we sampled a flight and I discovered I definitely prefer my tequila in margaritas.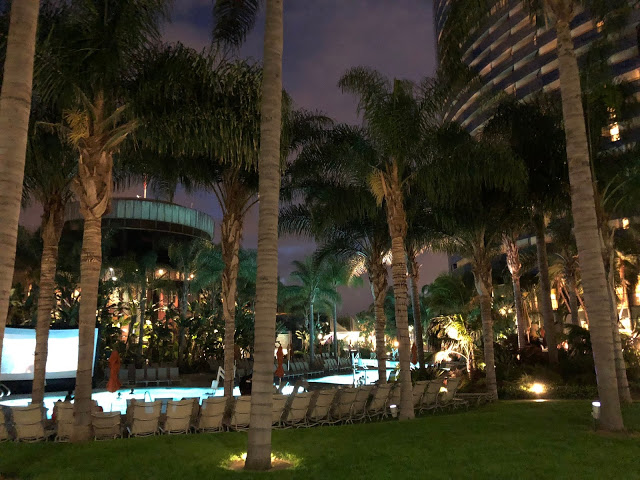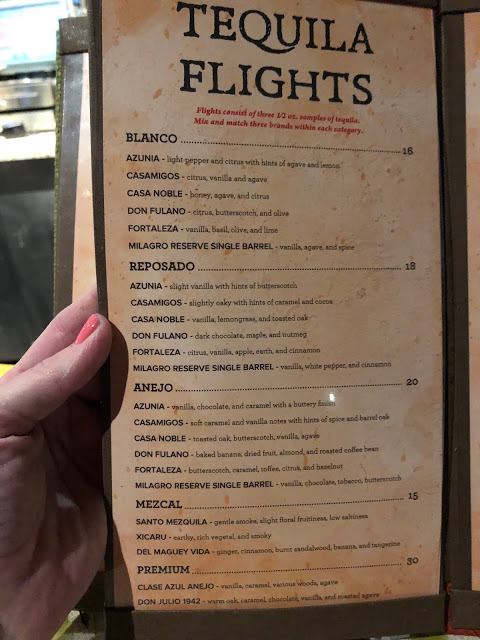 Monday
Monday was Memorial Day and our last full day in San Diego. After going to some morning sessions, we rented a pair of electric scooters and rode down to the USS Midway. When we told the boys we did this they thought we were so cool:)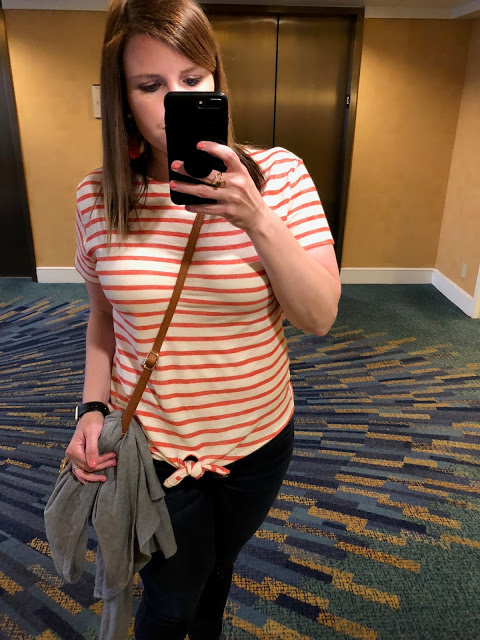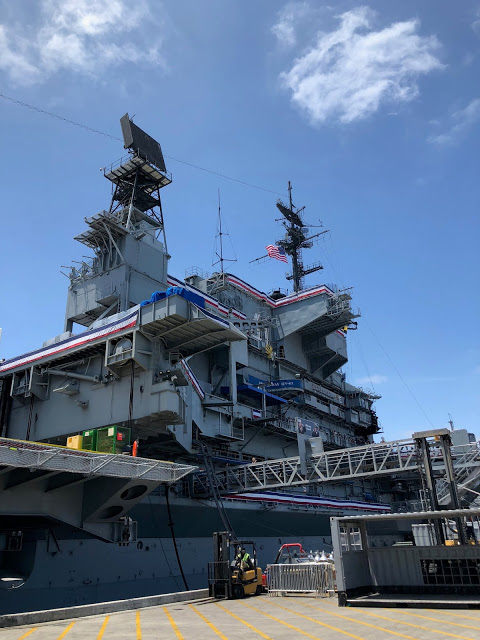 We explored the ship and took a tour of the captain's deck which was lead by a Veteran who had been stationed on the ship. I couldn't think of a better way to spend Memorial Day.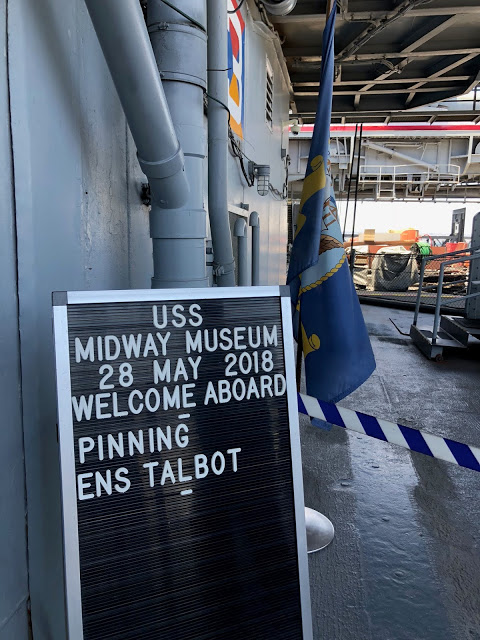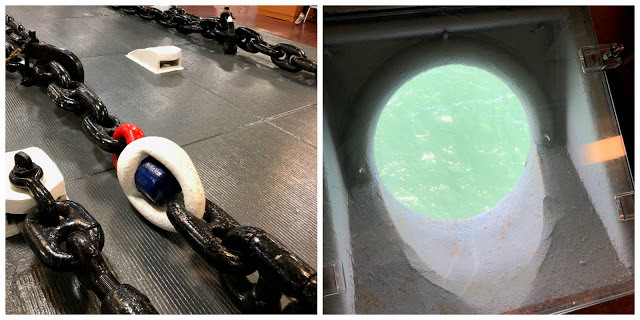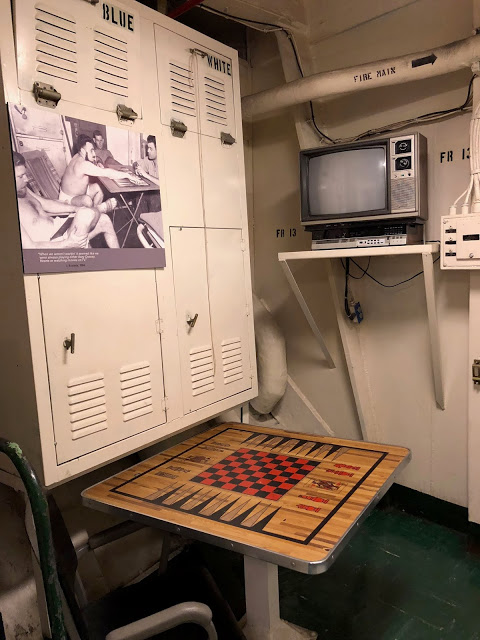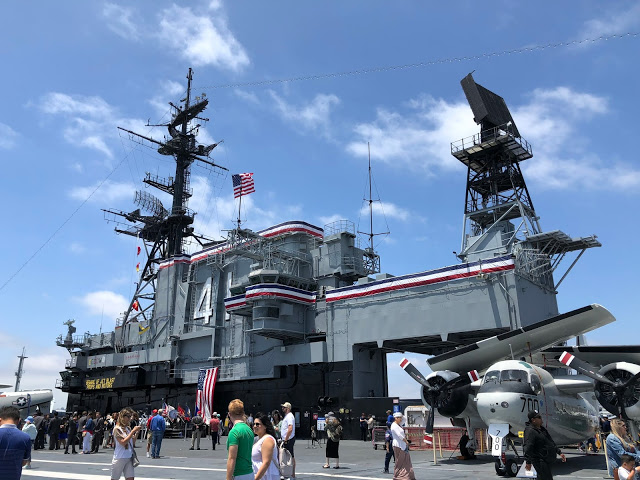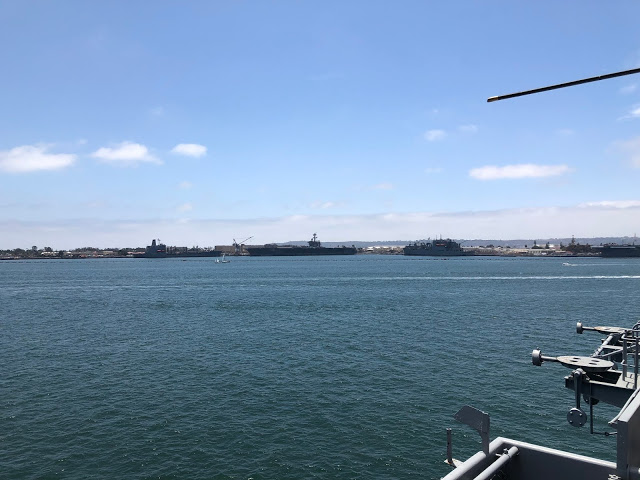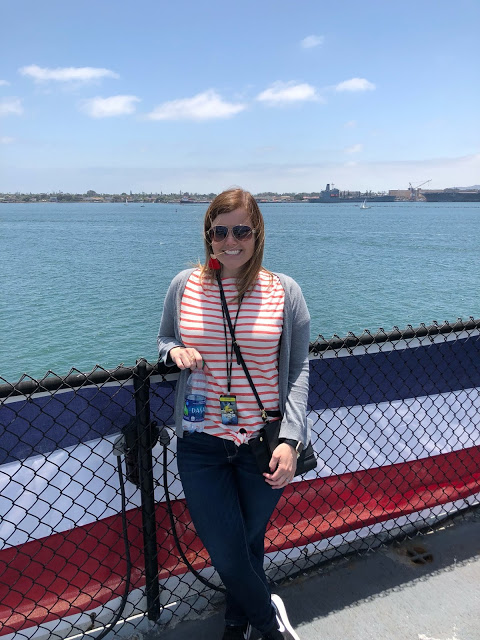 We couldn't leave California without trying In & Out burger and it did not disappoint!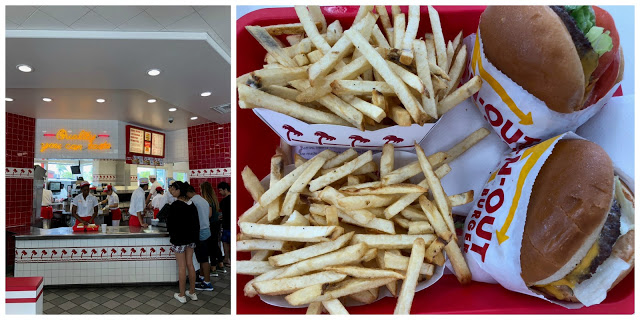 That night we took the trolley to Old Town which was about a 10 minute ride from our hotel. Old Town is in the historic heart of San Diego and was California's first settlement in 1769. It was already getting dark by the time we arrived and I wish we had had more time to explore.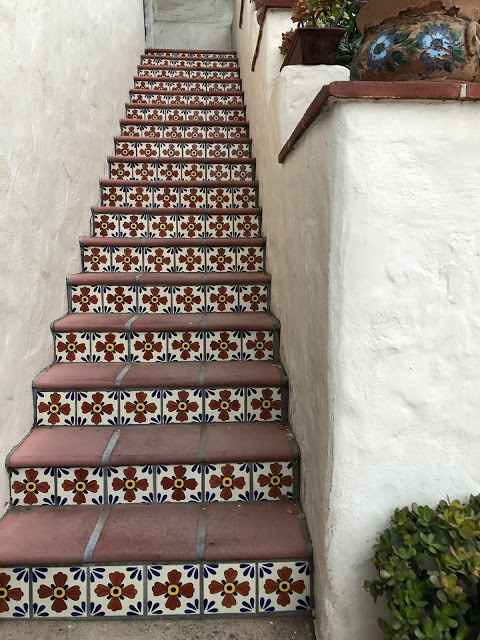 The area was beautiful with lots of neat little shops and restaurants. We ate dinner at Casa de Reyes which is nestled in a lush garden patio. We were greeted by live music and flamenco dancers in their courtyard area.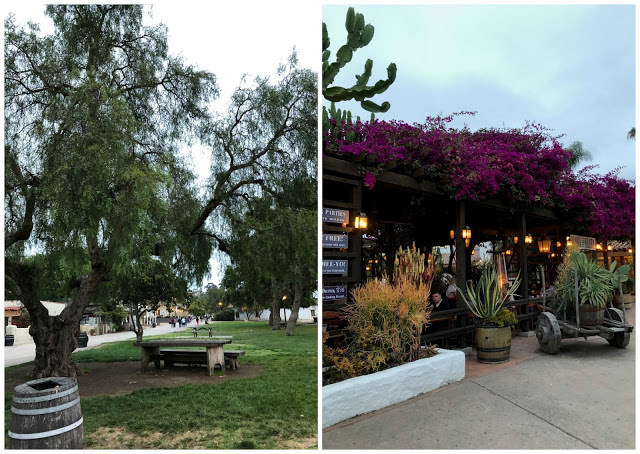 Our flight left bright and early the next morning so it was lights out as soon as we got back to the hotel. J and I had the best time together in San Diego and we both agreed that we won't wait so long before we take another trip with just the two of us.