Hello and happy August! Things have been pretty quiet over here on the blog. I've been soaking up all things Summer so new posts were on hold for a bit. Although it was a nice little break, I'm excited to be back with an update on what we've been up to.Between the gym and our visits to the pool, we're definitely getting our money's worth from the HOA fees we have to pay. This little guy paid us a visit at the pool.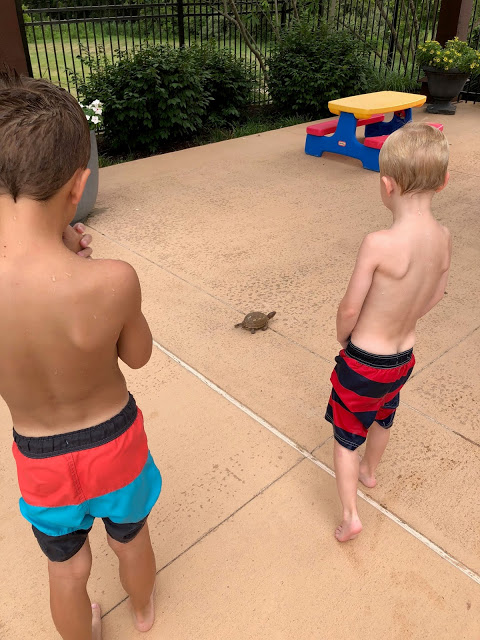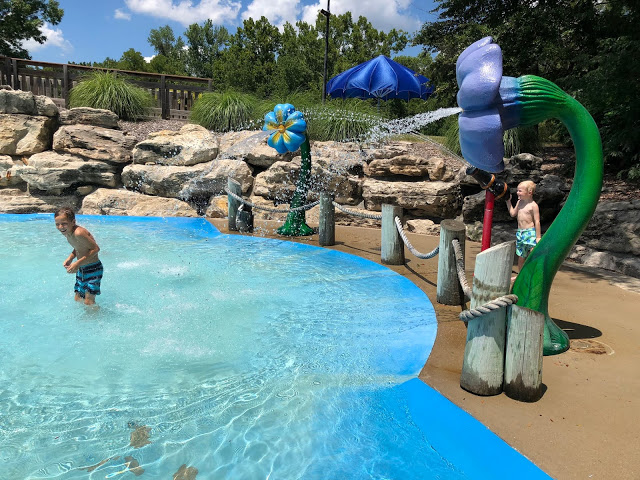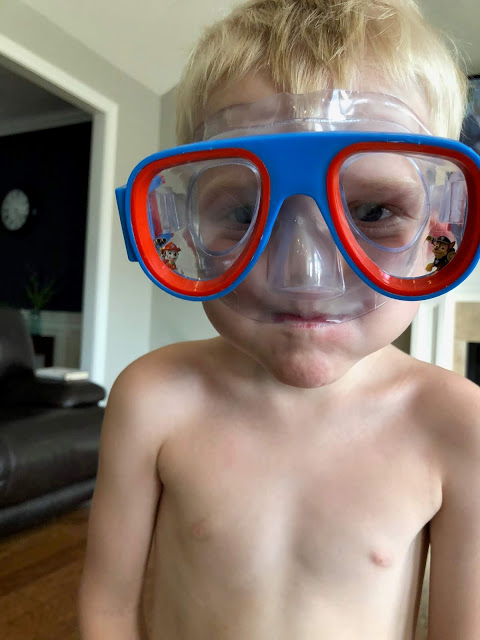 I stopped using my curling iron and instead have been using a straightener to curl my hair. It's taken a little bit of practice but I'm pretty pleased with the final look.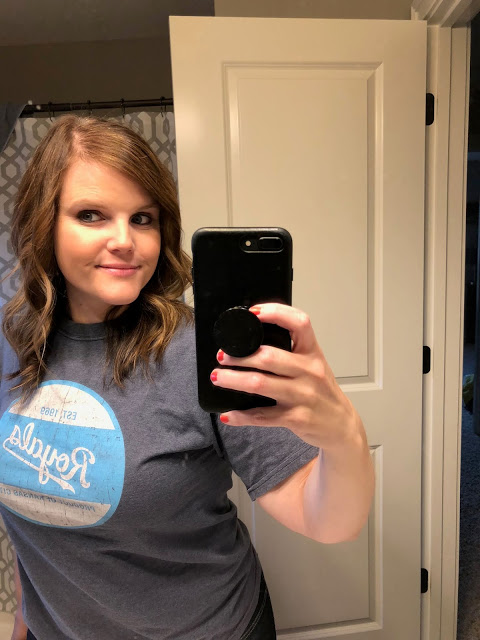 My best friend's dad passed away suddenly the week after the fourth of July. Our kids played a ton and it was chaos of the best sort:)  It's so special watching our kids grow up together.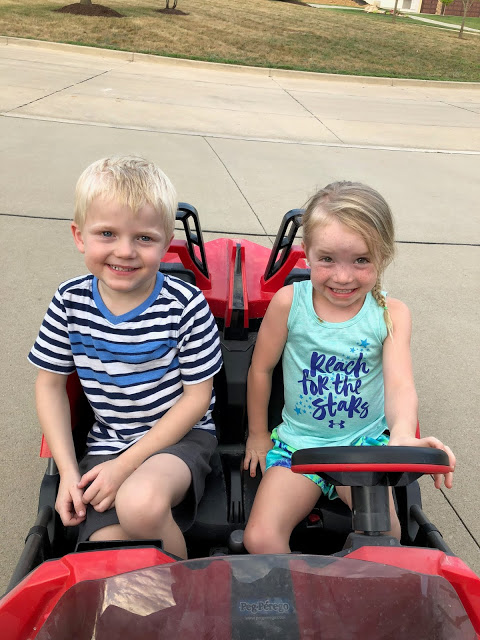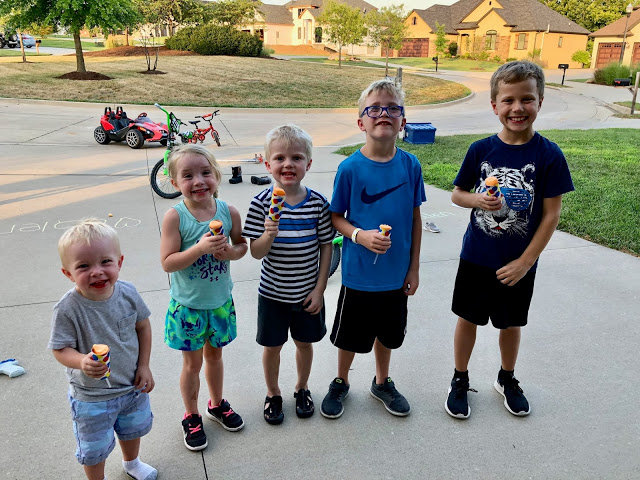 I talked about searching for painted rocks earlier this summer and Jack is still just as obsessed with finding and hiding them. We went over to his friend Clark's house and painted some of our own to hide. I looked up some ideas on Pinterest because I have literally zero artistic ability.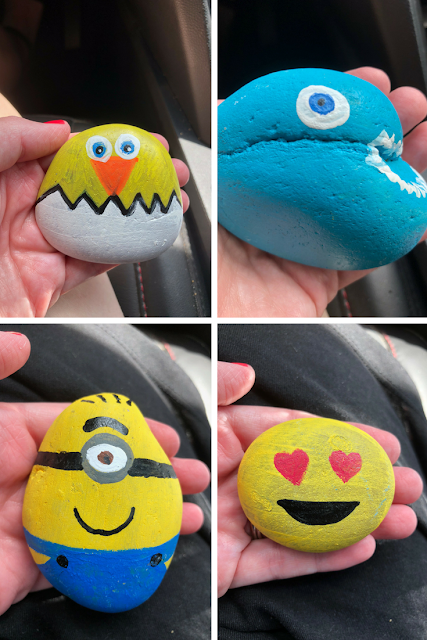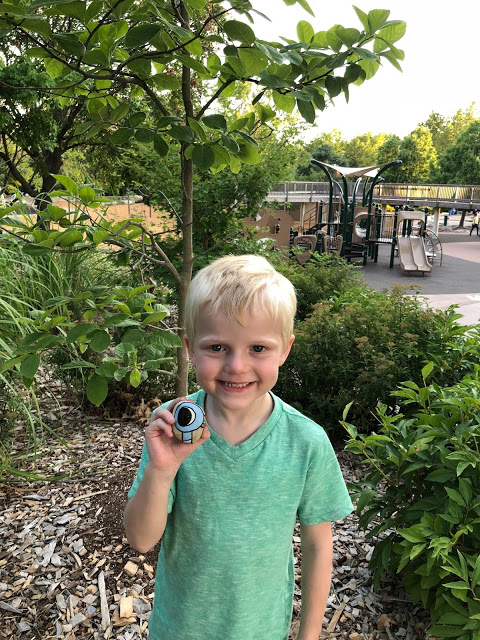 Gorgeous Summer sunsets.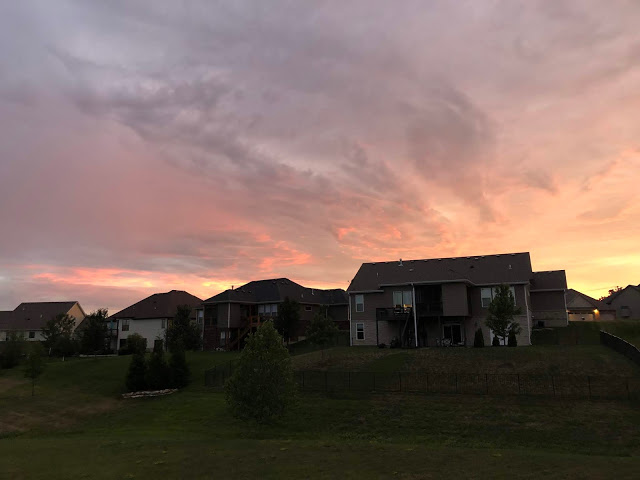 Every summer we set the tent up in the living room for the boys to "camp" and make S'Mores. They look forward to this every year and it saves me from having to sleep outside with bugs.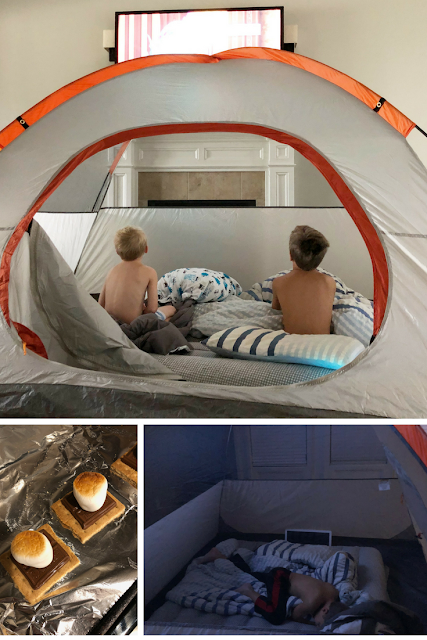 Slowly but surely our garden's been producing vegetables including one nice big green pepper. I know a lot of you are probably laughing at our little garden, but this is pretty good for us.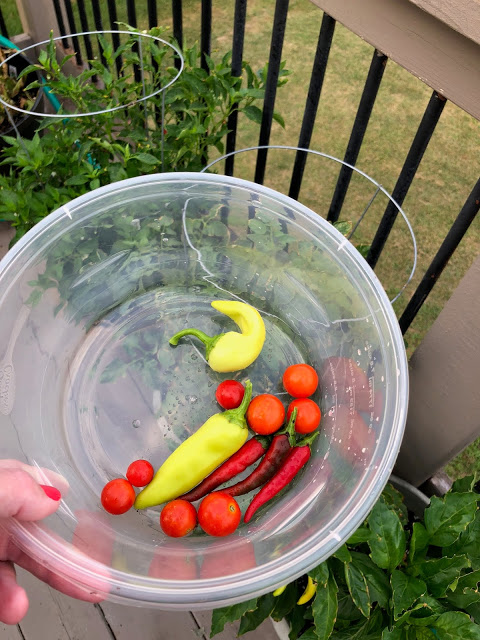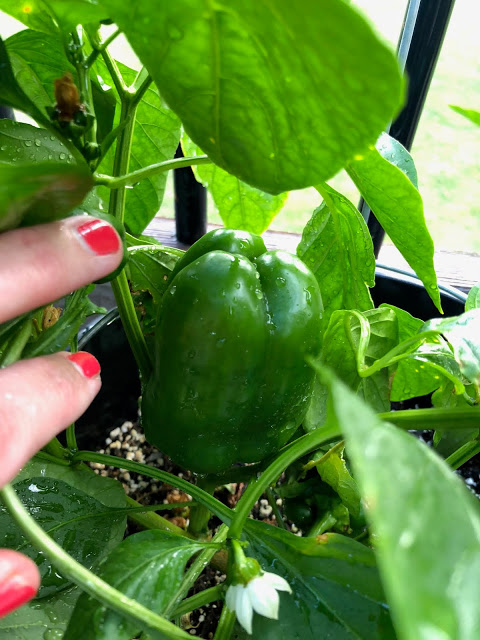 And that brings us to this past week with a trip to Des Moines, Iowa. If you following me on Instagram you know that Ben made it to the Jr. Olympics for 1500m in track. It's still crazy to me that he actually made it and we are SO freaking proud of him. Full post coming later this week!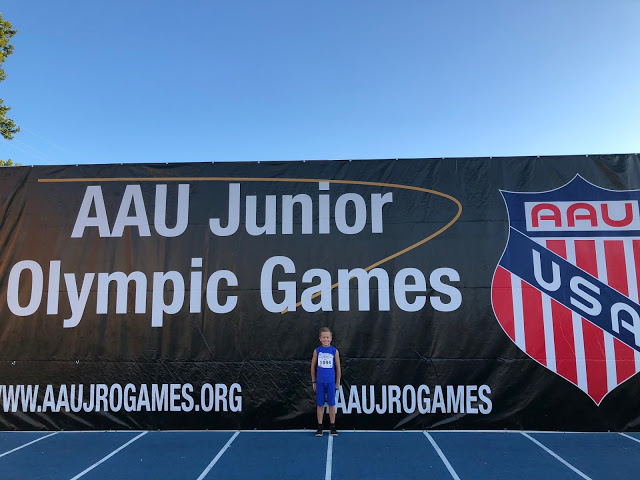 On Friday Ben and I went to Six Flags in St. Louis and I managed to not throw up after riding 4 back to back spinning rides. I'd call that a success.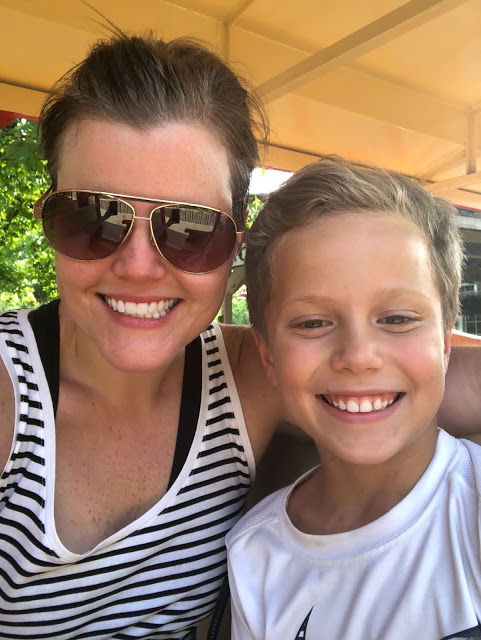 We also braved (and survived) Target on tax free weekend, the week before school starts, to get school supplies. And while we made it out alive, it wasn't my best idea.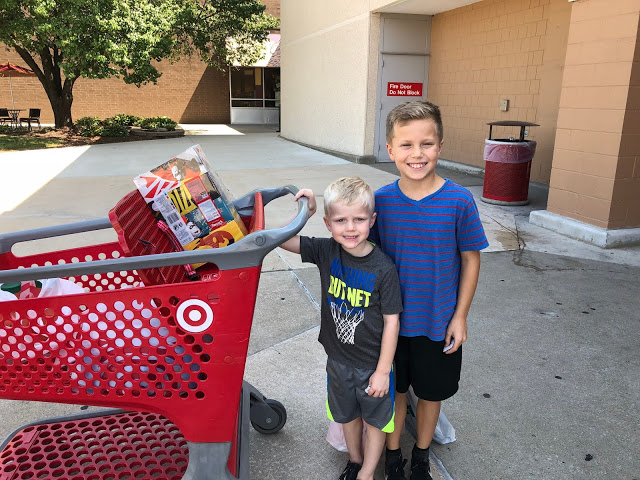 I hope you all had a wonderful weekend! Linking up with Biana for Weekending.