When Ben first told us he wanted to do track we thought, why not? He likes to run and has endless energy so it seemed like the perfect fit. If you would have told us that he would end up qualifying for the Junior Olympics his first year I would have called you a liar 🙂 Ben worked hard this season. Along with his team, he practiced three days a week from April-August in freezing temperatures, rain, and scorching heat. Even if he hadn't made it to the Jr. Olympics, the hard work and effort he put into this sport made us proud.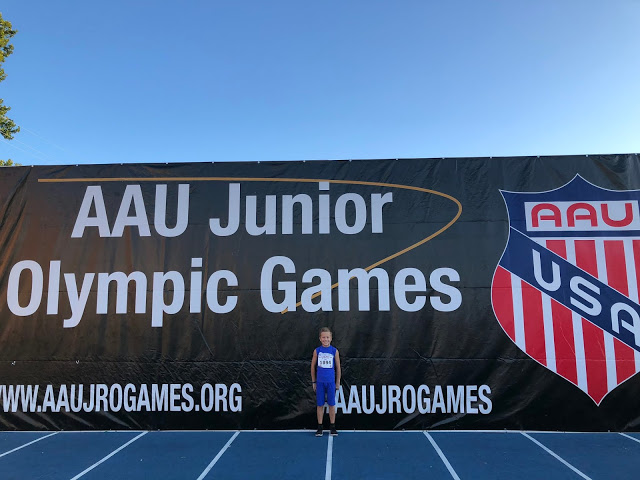 After Ben qualified at Districts and then Regionals, we knew he was headed to Des Moines. Junior Olympic events are spread throughout the week and consist of almost every sport you could imagine. Ben placed in one event (1500 meter) which meant he only competed one day and luckily his event was the first event of the day. We made the 4 hour drive the day before his race which gave us time to check-in, explore the city, and get a good night's rest before the big run.
We arrived in Des Moines around lunch time and grabbed a quick bite to eat at Fuzzy's before walking across the street to the Science Center of Iowa. Although it was a little smaller than we expected, it was still worth the visit and the kids had fun. We were really excited to see an IMax show, but the theater was closed due to damage from recent storms. My parents along with J's mom, brother and his daughter also met us in Des Moines.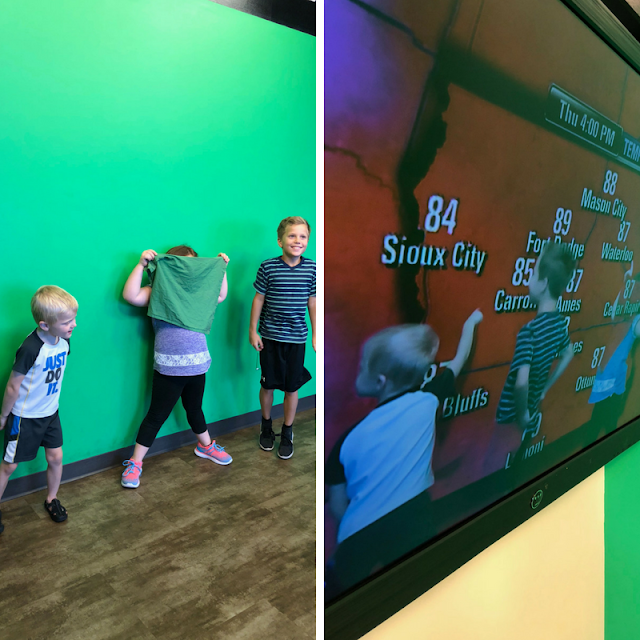 One of the kids' favorite things to do was the airplane making/launching station. When your dad is an engineer you can bet your plane will go far 🙂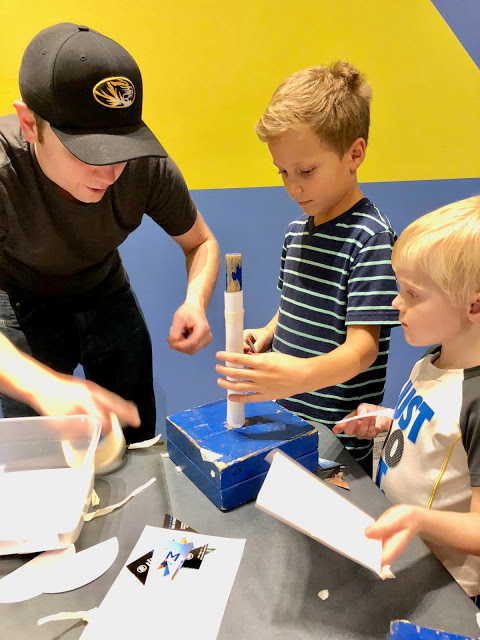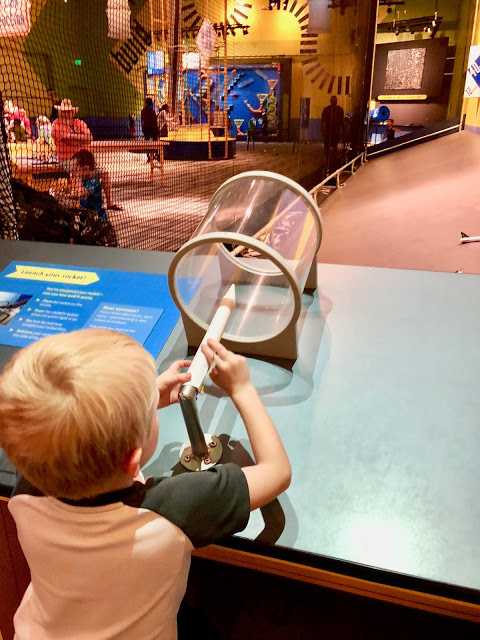 After we left the science center we checked into our hotel, the Hilton Des Moines Downtown. The hotel was fantastic and within walking distance to the river and downtown. They also have a complimentary shuttle which will take you to nearby locations. The weather was beautiful so we walked to dinner and ate outside at the Court Avenue Restaurant & Brewing Company. It was okay, but I wouldn't eat there again.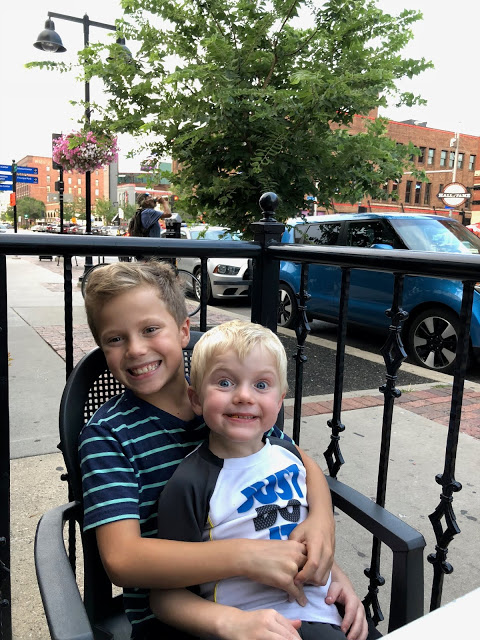 After dinner, we took a short rest at the hotel then my brother-in-law and niece joined us for a walk by the river where we saw the most beautiful sunset.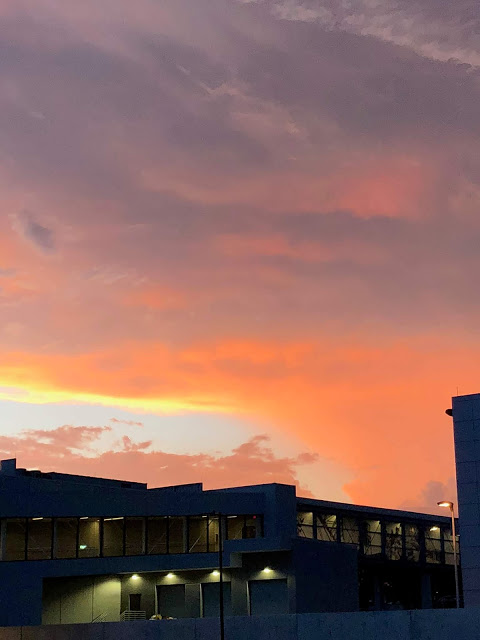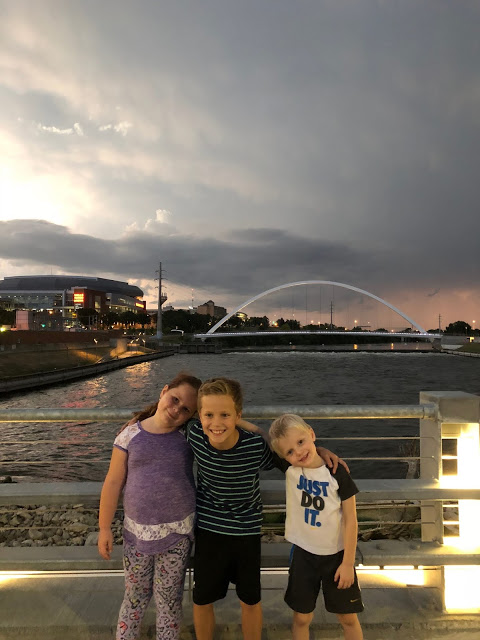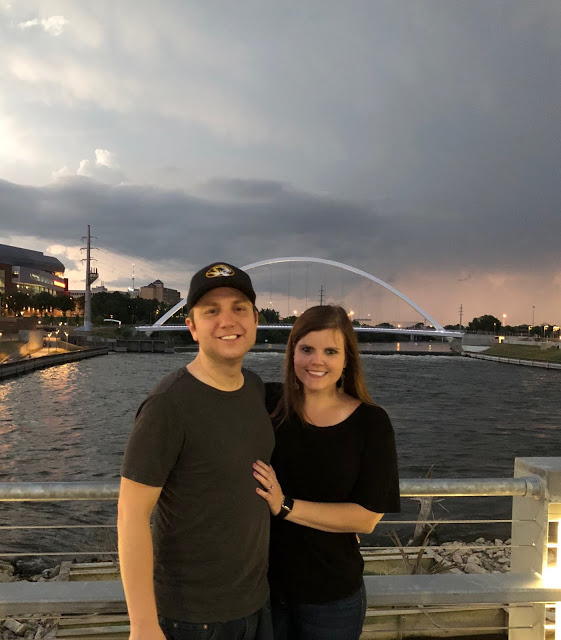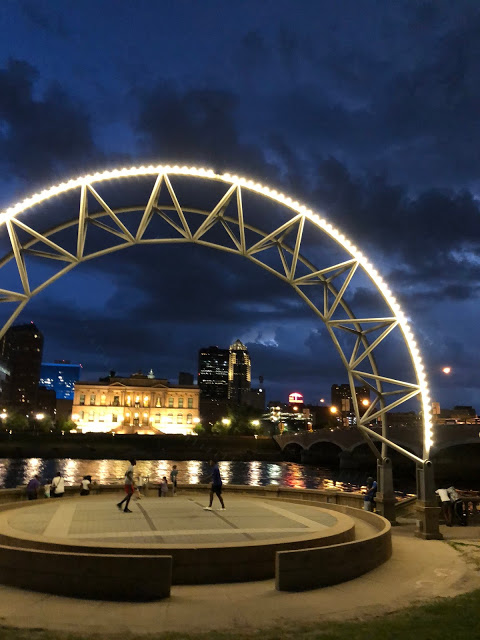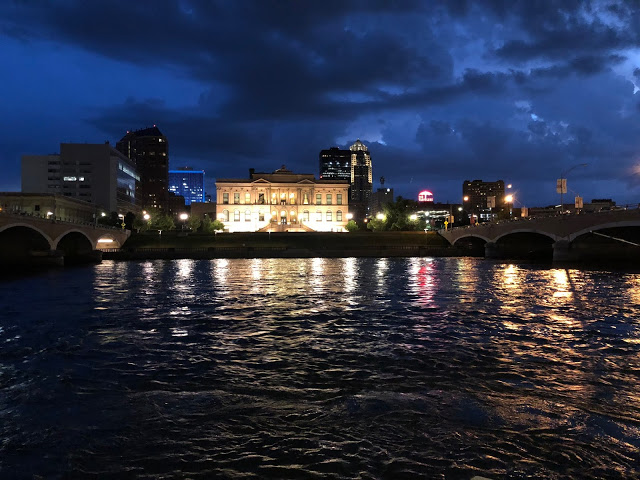 The next morning we woke up feeling excited and nervous. Before leaving for the trip, Ben and I looked over the heat list and seed times for the other runners. Ben knew he wouldn't place in his event, but he set a goal to try his best and get a new personal record.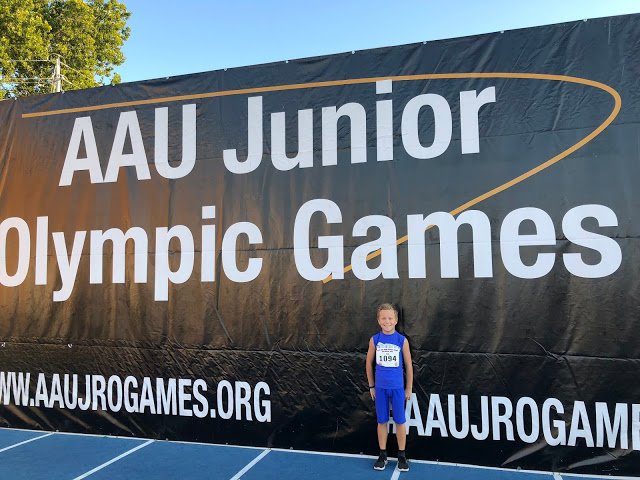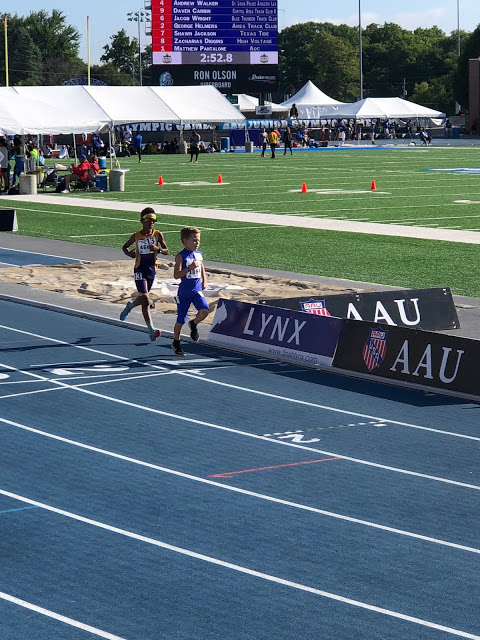 The best part of the entire experience was when Ben crossed the finish line and saw that he had beaten his previous best time by 3 seconds. He raised his fists in the air and cheered for himself because he was proud of himself. Of course that made me cry.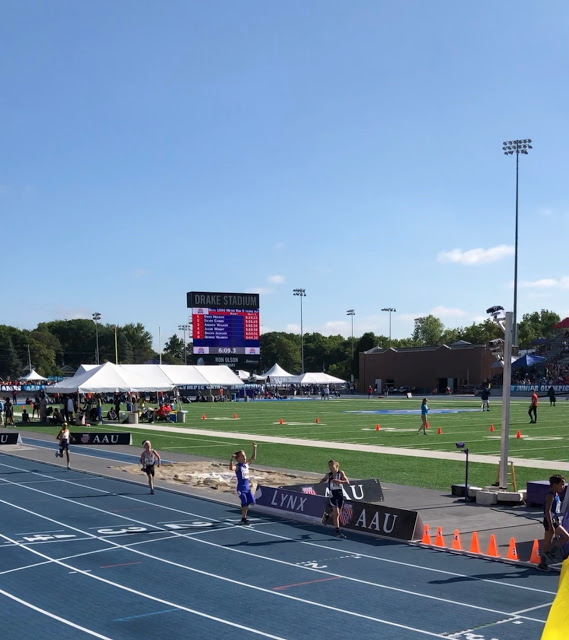 After countless hugs, kisses, and a $60 Jr. Olympics sweatshirt 🙂 we celebrated with breakfast at Waveland Cafe, which I highly recommend. We we're so hungry we ate everything before I could even snap a pic.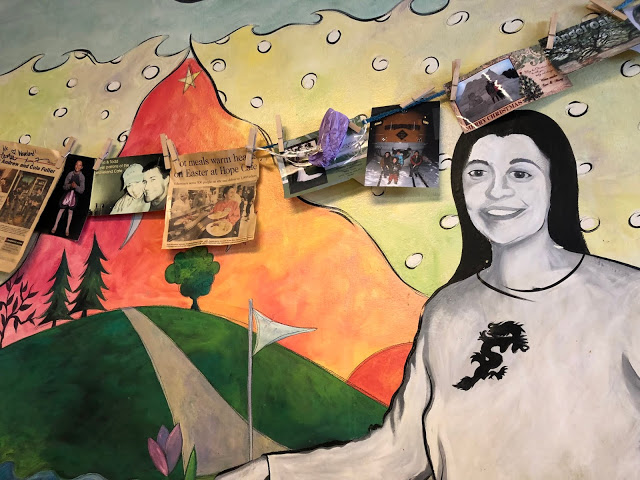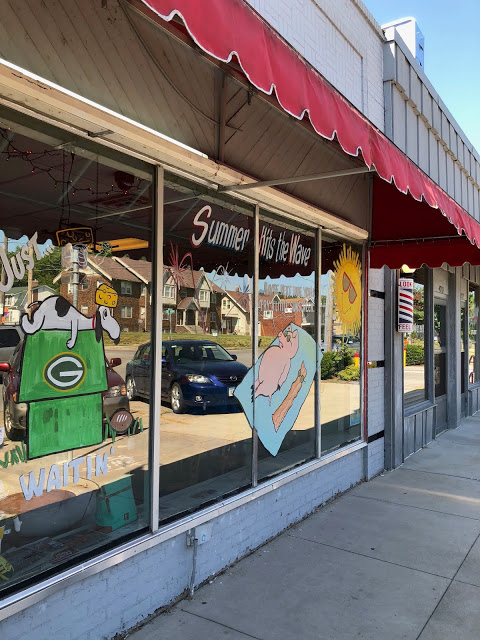 After breakfast, we let the boys have a quick swim back at the hotel before checking out and heading home. We left Des Moines with full bellies, great memories, and our hearts bursting with pride.