This was one of those weekends that I wish could have lasted forever. It was the perfect fall weekend with the most gorgeous weather and lots of family time. After being out of town for work all week, I rushed home Friday afternoon to pick up the boys. I surprised them with trick or treating downtown and they were so excited. Every year our downtown district transforms into all things Halloween and stores handout candy to hundreds of children. Despite it being cold and rainy all day, it finally cleared up and the sun came out just as the event started.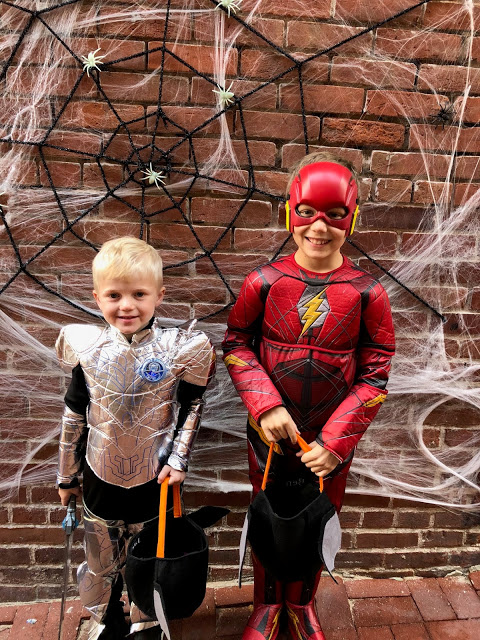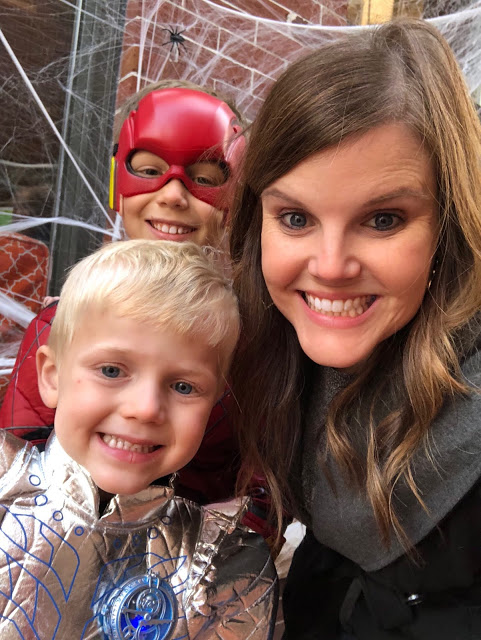 Saturday was absolutely perfect with temperatures were in the 70's and lots of sunshine. We made our way to the pumpkin patch along with my brother-in-law and niece and this visit was one of my favorites. It may have something to do with the adorable baby goats. It took all the adults convincing the kids we couldn't take one home.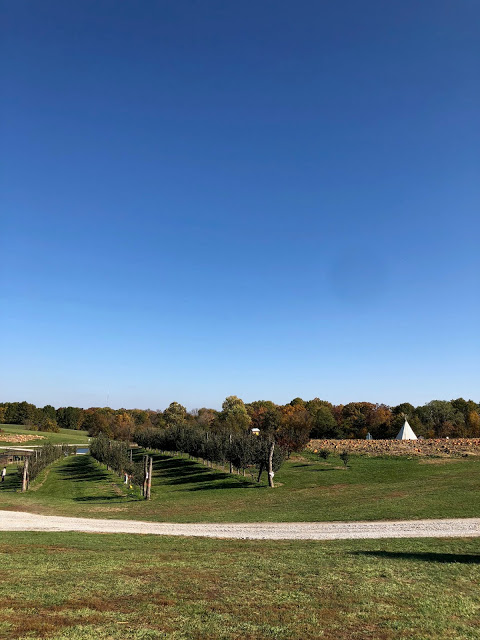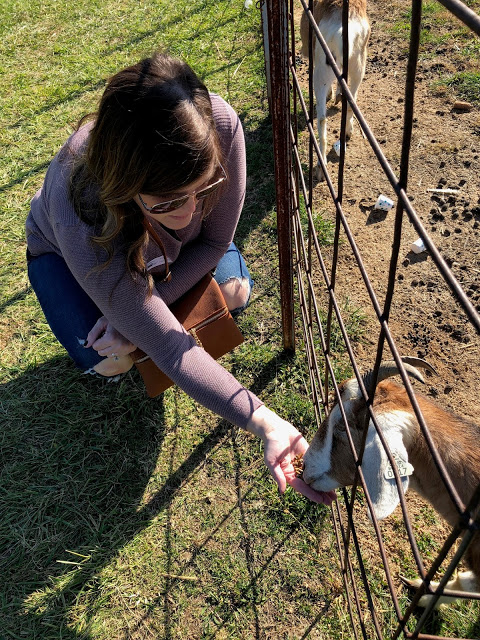 Sunday started with a 5:30am wake-up due to Jack coughing. He has very mild asthma and every fall/winter he gets a pretty persistent cough. It's usually worse early in the morning and late at night and luckily we're pros at handling it now. He did a breathing treatment, inhaler, and followed it up with a steam shower and McDonald's breakfast.
After breakfast we went to church followed by a pit stop at Old Navy which has the most adorable kids clothing right now. I love this Zip Vest and I bought both boys this long sleeve shirt.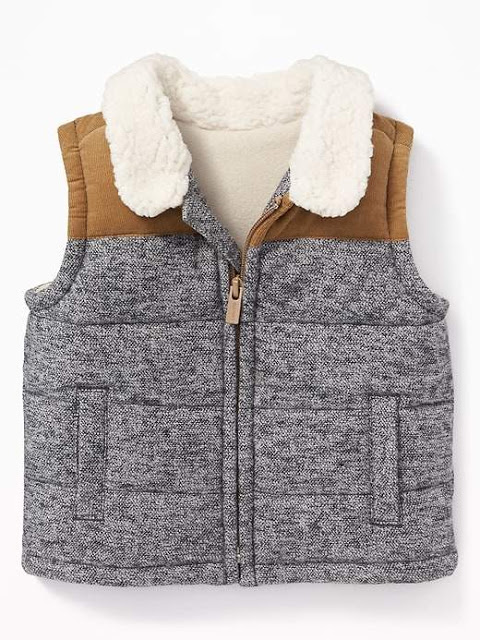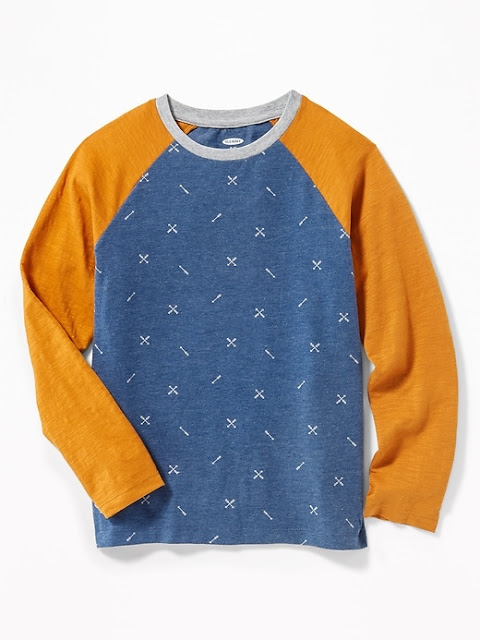 Once we got back home it was time to carve our pumpkins. Jack and I went with the traditional spider, Ben did a ghost bat, and J carved a scary face. Of course he used the electric drill while the rest of us used the itty bitty saws that came in the carving kit.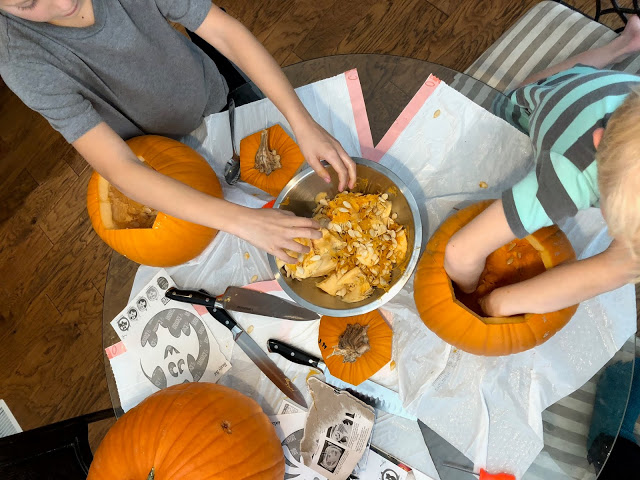 Per tradition, no pumpkin carving is complete without Hocus Pocus playing in the background and a pumpkin shaped pizza from Papa Murphys.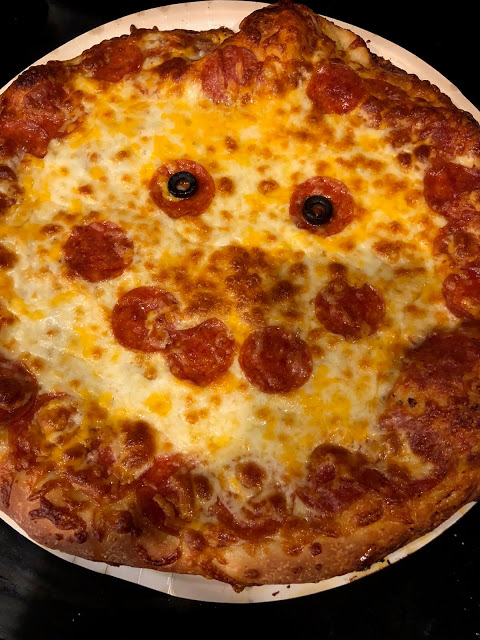 The final products!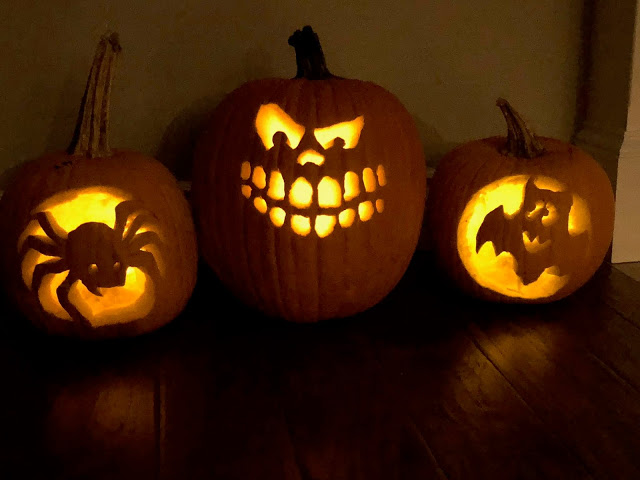 I hope you all had a wonderful weekend! Linking up with Biana