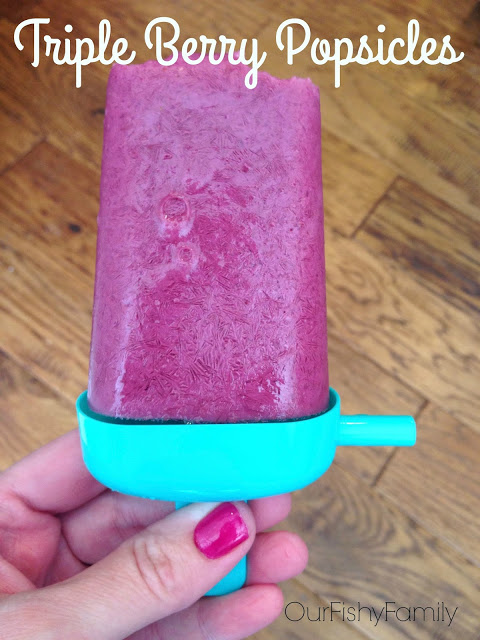 If you follow me on Instagram, you've heard me talk about Kathryn from
Do It On a Dime
several times. I'm obsessed. Kathryn raved about The Dollar Tree's popsicle molds and since my boys can go through an entire box of popsicles in one sitting I thought I'd try them out along with a new recipe.
These Triple Berry Popsicles are not only delicious and COLORFUL, but the molds are awesome especially for a $1. The best part is they have a straw built into the base so as the popsicle starts to melt you can drink the juice. Genius!
What You'll Need:
-Popsicle Molds
-1 quart Blackberries, washed
-1/2 cup Raspberry lemonade
-2 individual serving containers of Strawberry Greek Yogurt
-Ice (to your liking)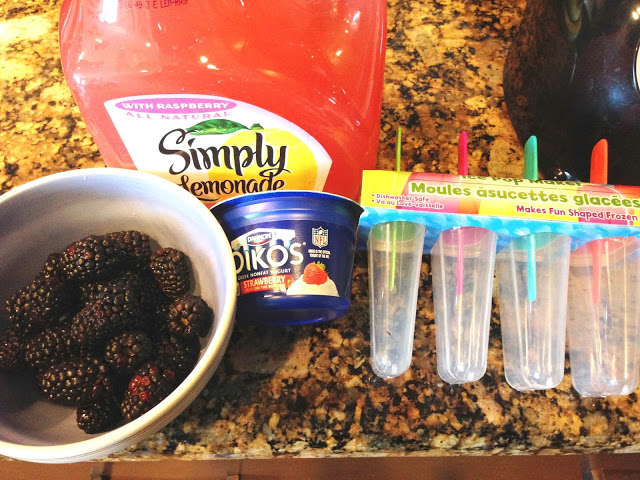 Place the berries, lemonade, and yogurt in a blender and blend until smooth. Add ice and blend until smooth and you reach a consistency you prefer. I used about a cup.
Pour the mixture into molds and freeze for ~4 hours.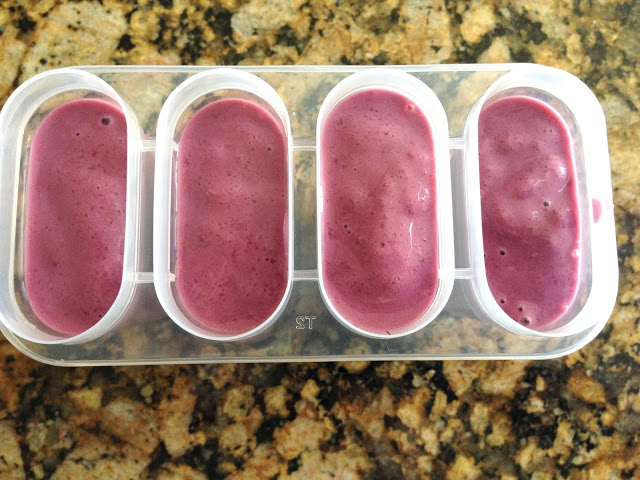 Remove the popsicles from the molds. If you are having a hard time getting them out run them under a little bit of hot water.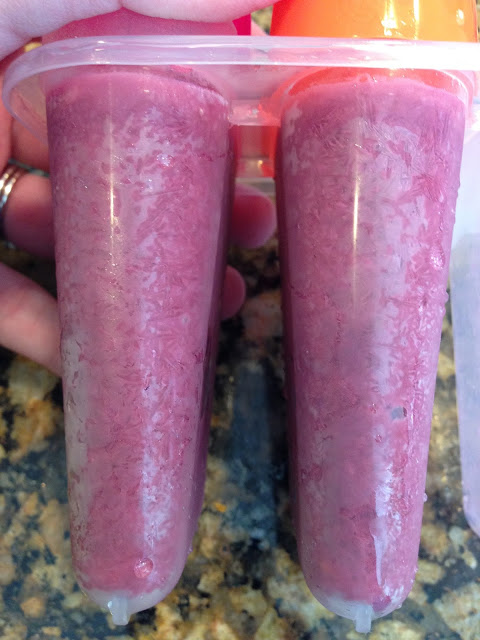 Enjoy! This guy sure did!