Technically we didn't try all the seltzers, but we did taste a whopping 29 flavors across 8 different brands. Wondering how we managed to do that and still function the next day? Tiny, tiny, sips 🙂 Before I get to the winners, here's how we set up the Seltzer Standoff in case you want to do one too. I also think this would be fun with non-alcoholic seltzers and you can get the whole family involved.
How It Works:
1. Each person picks a hard seltzer variety pack that they think will be the lucky winner.
2. Create a google doc or text thread for people to comment which pack they're brining in order to avoid duplicates. For example, two people could both bring the same brand but one could bring the classic pack and the other could bring tropical.
3. Make sure your seltzers are chilled and leave them in a cooler or fridge until right before tasting. Not only does ice cold seltzer taste better, but luke warm seltzer could also cost you points.
4. Choose one brand to rate at a time and try each flavor in the pack. For most 12 count variety packs that means you'll be sampling 4 different flavors. For each flavor you'll vote on the following categories: Aroma, Taste, & Finish (aftertaste). Use the Seltzer Standoff Rating Sheet (linked below) to make this super easy!
5. Repeat for all the different packs then tally those points. You'll have have a winner for Best Seltzer Brand and Best Flavor. These may be different or one seltzer might sweep both categories.
Wondering what to do with all the leftover cans? Have everyone take home some of their favorite flavors! There were 8 of us and we used a little less than one can per flavor for tasting.
And now….time to reveal our favorites. The winner for best hard seltzer of 2022 is…..
Pineapple Basil from the Press Select Variety Pack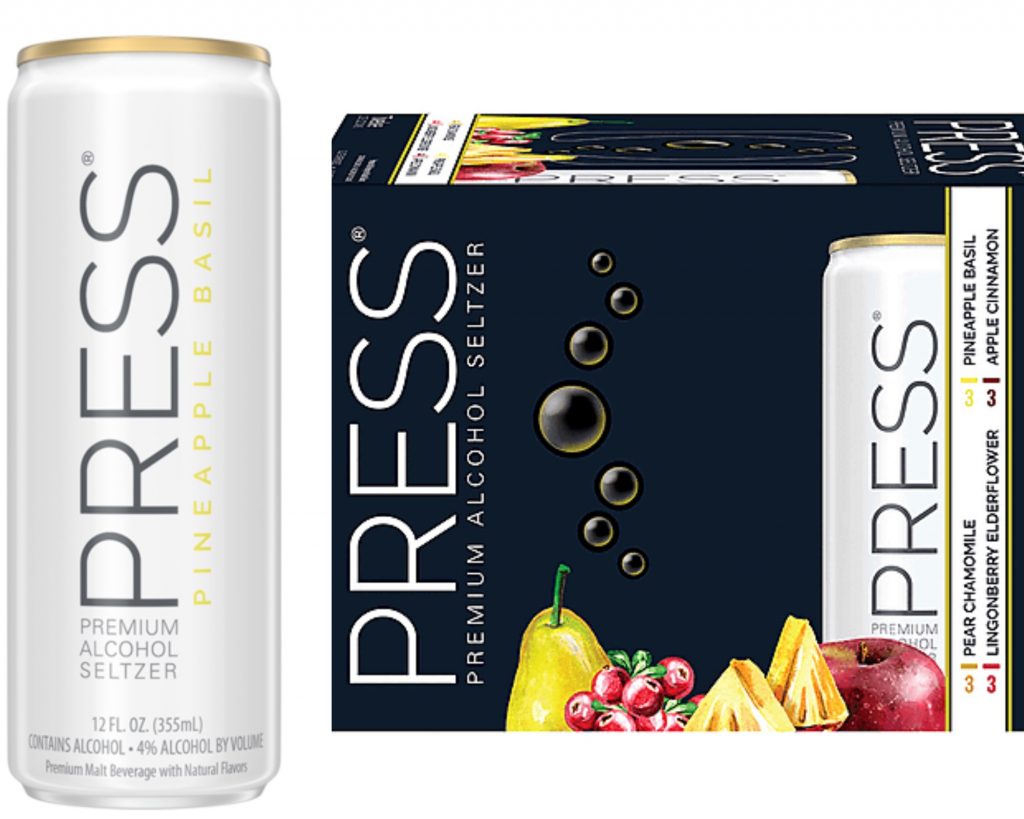 Sounds weird right?! Before trying it I would have NEVER guessed this would be as good as it is but it has an almost creamy taste and is the perfect amount of sweetness. And yours truly happened to bring this pack 🙂 Press ended up being the favorite brand overall and they also make a signature pack (which we didn't have in the tasting) that's equally as good!
Runner Up's:
2nd Place: Watermelon Lime Smash from the White Claw Surf Pack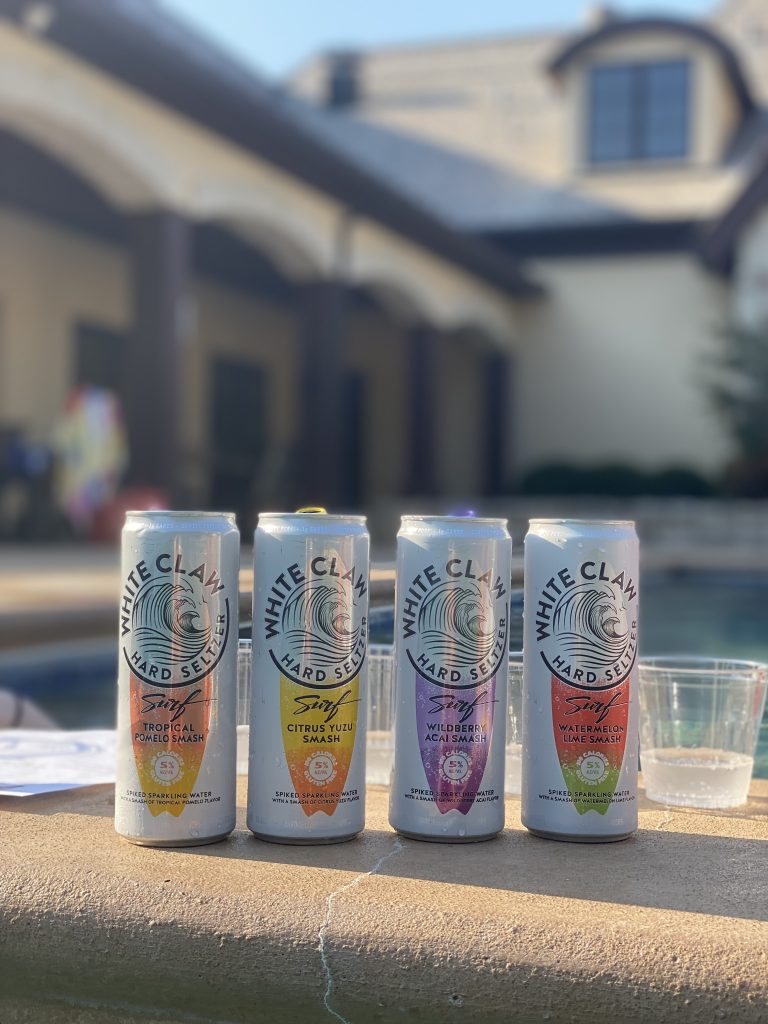 3rd Place: Mango Punch from the Quirk Tropical Breeze Mix Pack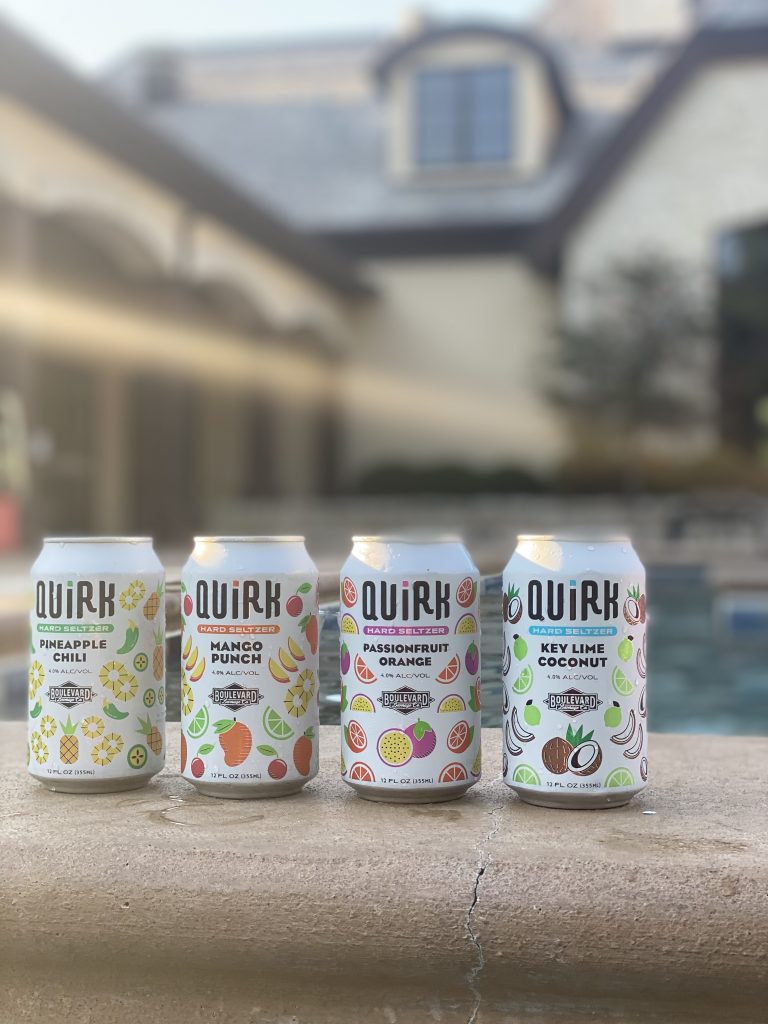 Our Top 10:
Press Pineapple Basil
White Claw Watermelon Lime Smash
Quirk Mango Punch
Vizzy Pineapple Orange Mimosa
Press Apple Cinnamon
Quirk Pineapple Chili
Quirk Passionate Orange
Topo-Chico Tangy Lemon Lime
4 Hands Berry Lemonade
Vizzy Peach Orange Mimosa
Note: We decided to only include true seltzers (carbonated water, fermented cane sugar (alcohol) and fruit flavors) which meant everyone's favorite High Noon wasn't eligible since it contains vodka.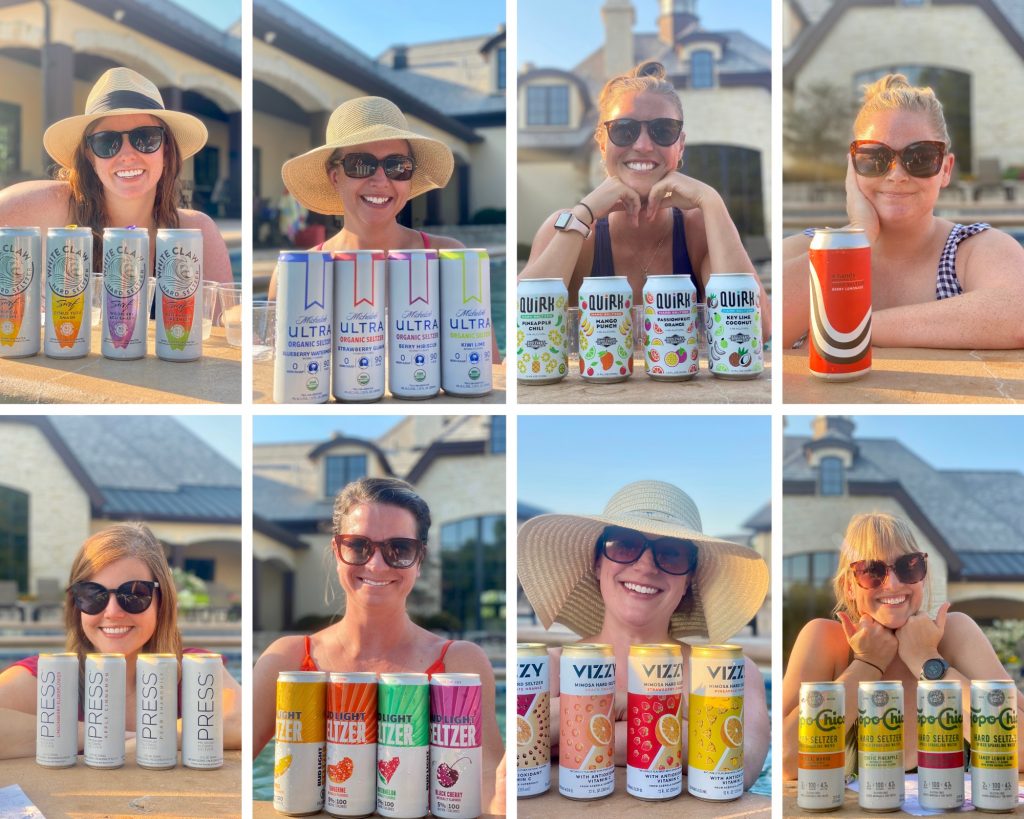 Want to try your own tasting? Download the free printable HERE. Just make sure to print plenty of extra in case you have that one friend who ends up dropping their papers in the water. 5 times.