This weekend was one of those weekends. The sun was shinning, the weather was gorgeous, and it was the perfect mix of productivity and relaxing.
Friday night J and I had an impromptu date night and we finally saw Get Out. There's a reason it has 99% on Rotten Tomatoes. It's definitely intense but there's also a lot of funny moments. I highly recommend it if you're looking for something to watch. After the movie we grabbed Mexican food and a margarita before heading home. It's easy to get in a rut with your spouse during the monotony of every day life so it's important for us to have date nights where we can talk to each other without being interrupted by someone who needs their butt wiped.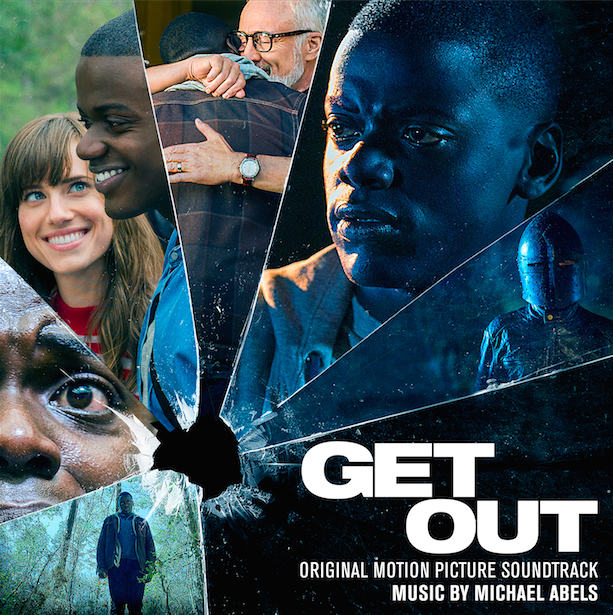 Saturday morning I ran to Target and picked up some Easter goodies for the boys' baskets and candy for the eggs. I also started stuffing the eggs and to my surprise I didn't eat a single piece of candy. #selfcontrol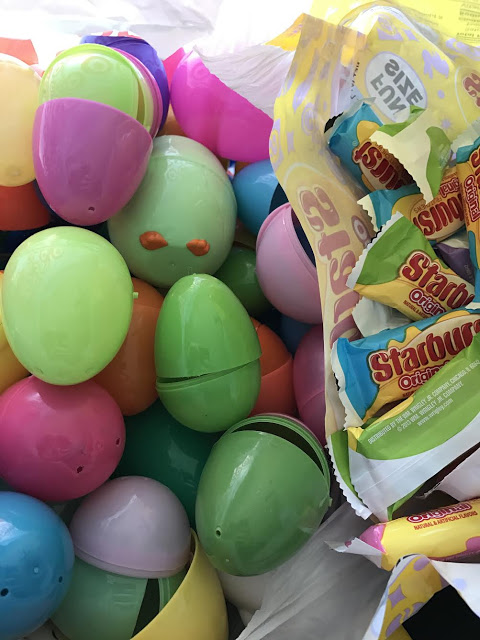 Later that afternoon we went to my niece's soccer game and then did some work in the yard. J mowed while Ben helped me put out some mulch and Jack took a nap which out him out of having to do any work:)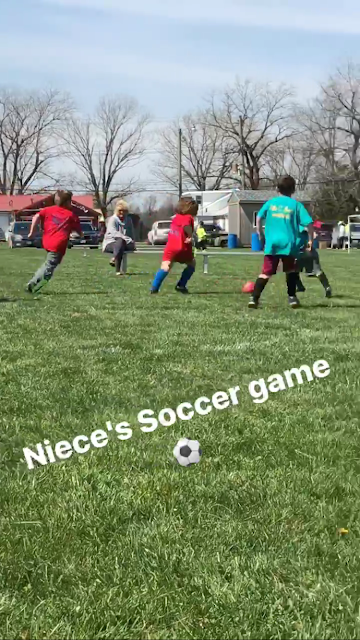 What is it about fresh mulch that makes a house look so much better? Now all we need is some flower pots but I'm holding off on those since the boys usually do that as a gift for me on Mother's Day.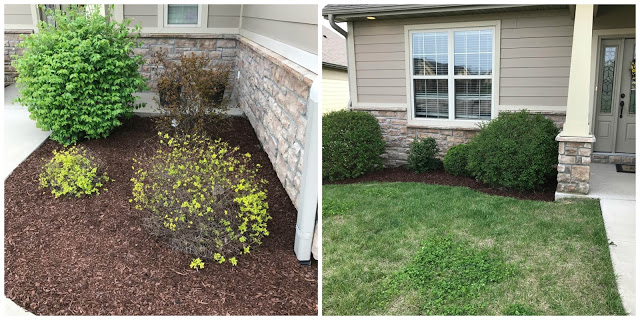 One thing I've been trying to be better at this year is recycling and I want to instill the importance of it in my kids so off to the recycling center we went.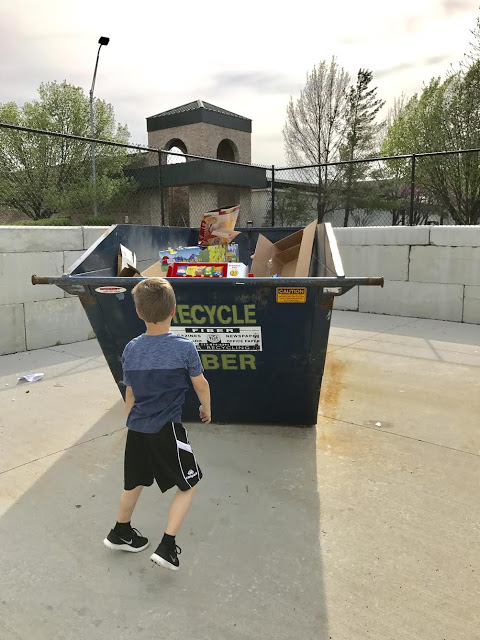 That night we grilled steaks and I made twice baked potatoes and this salad but we devoured it all before I could get a picture. Whoops.   It was almost 90 degrees on Sunday but thankfully there was a breeze which made for the most perfect weather. That morning I did a few things around the house which I'm embarrassed to admit included getting the rest of the Easter decorations out. My favorite is this table runner I picked up from Marshalls last year. I just love the little cotton tails.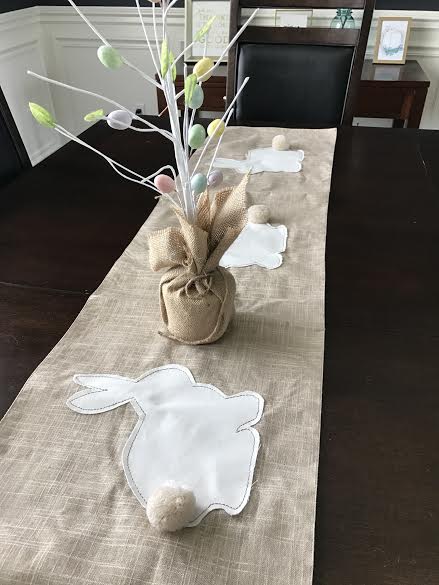 Once we were all dressed and ready we headed to a little carnival fundraiser at a local park where the boys played games and I came home with a real live Ninja Turtle.
We were all starving by the time we left the carnival so lunch and patio sitting at our favorite brewery was a must.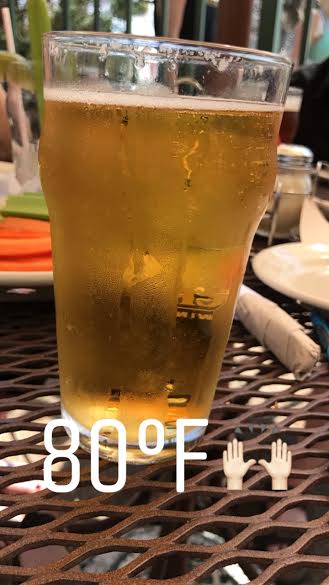 I managed to escape cooking almost the entire weekend when the husband suggested we order pizza for dinner. Once the kids went to bed I gave my nails a fresh coat in a springy color and finally started watching Big Little Lies. I read the book awhile back and loved it and I'm equally obsessed with the show. I'm on episode 4 and hoping to finish it in the next few days.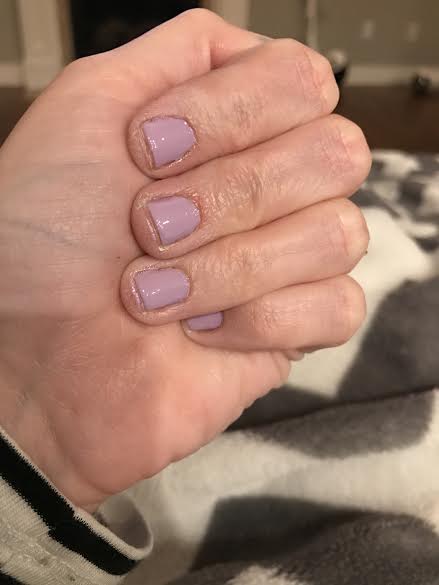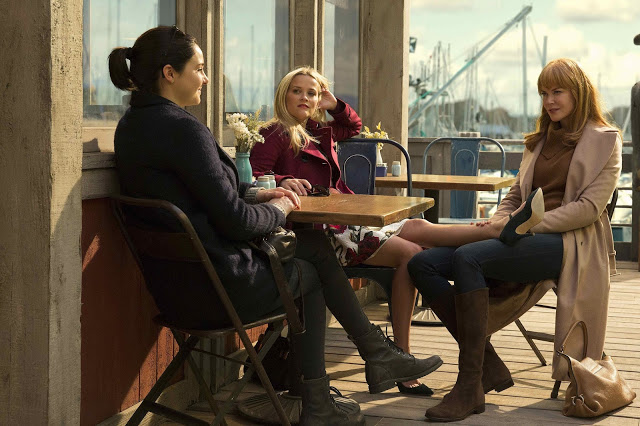 Hope you all had a wonderful weekend!