We kicked off our Easter celebrations by decorating eggs Saturday night. Nothing like waiting until the last minute. I also wised up this year and bought 2 egg dying kits and boiled 3 dozen eggs to cut down on the fighting of who gets which color or more eggs.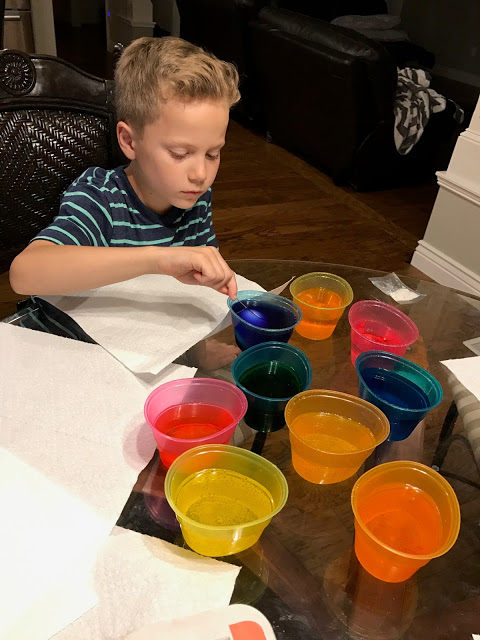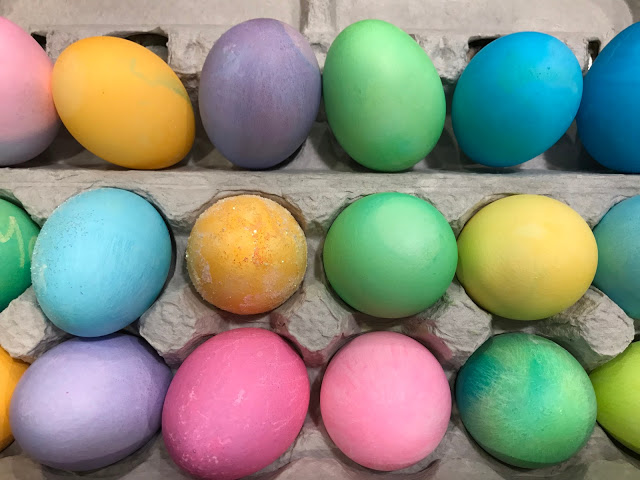 Thunderstorms rolled through early Sunday morning but by the afternoon the weather ended up being beautiful. The boys were excited to get their easter baskets but Jack didn't love hunting the eggs as much as I thought he would. After breakfast we went to church and then my parents came over for lunch. My sister and her family were all sick so we missed celebrating with them this year.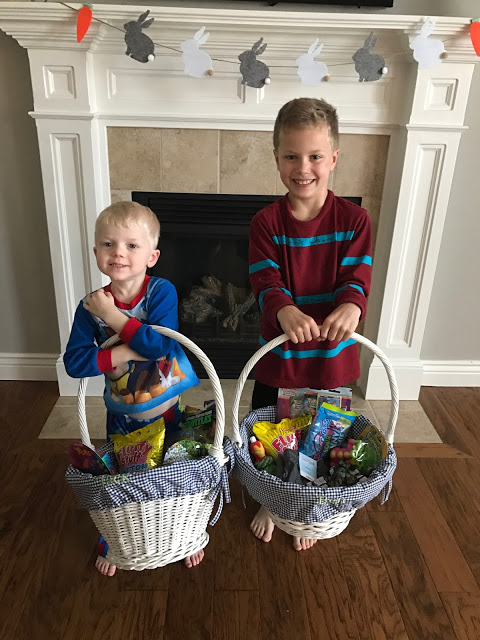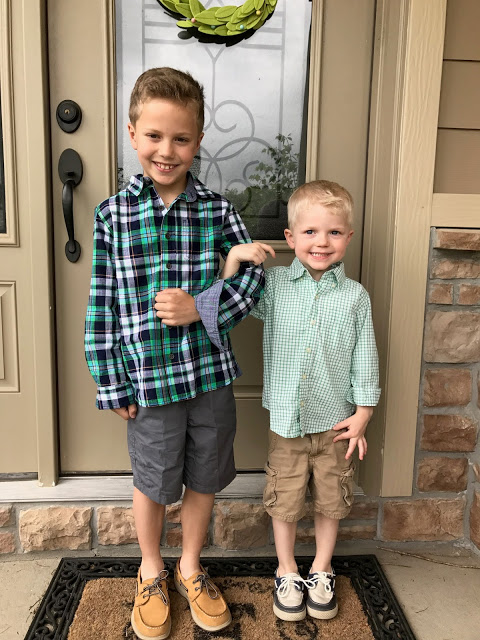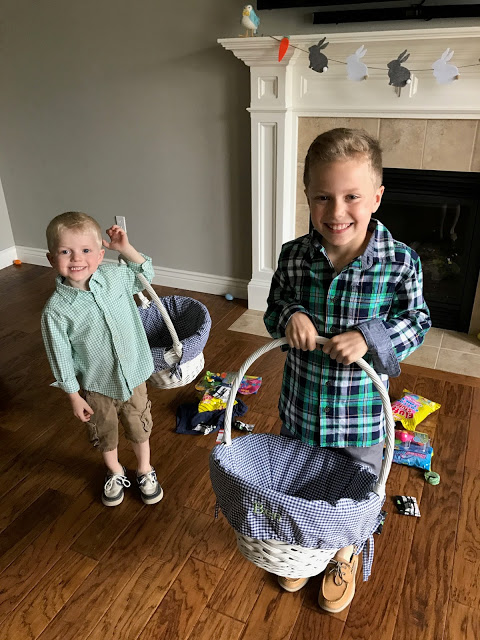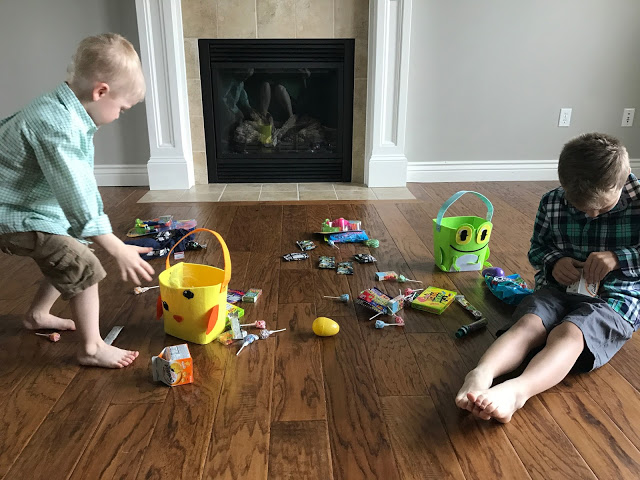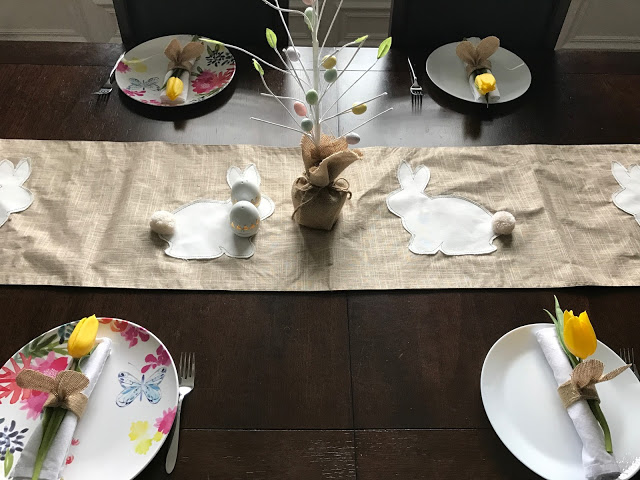 That afternoon we went to my mother-in-law's house for another egg hunt before heading to J's aunt's house with the rest of his extended family.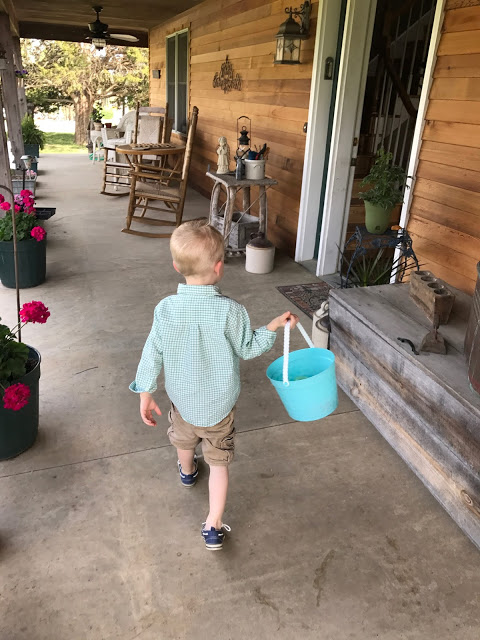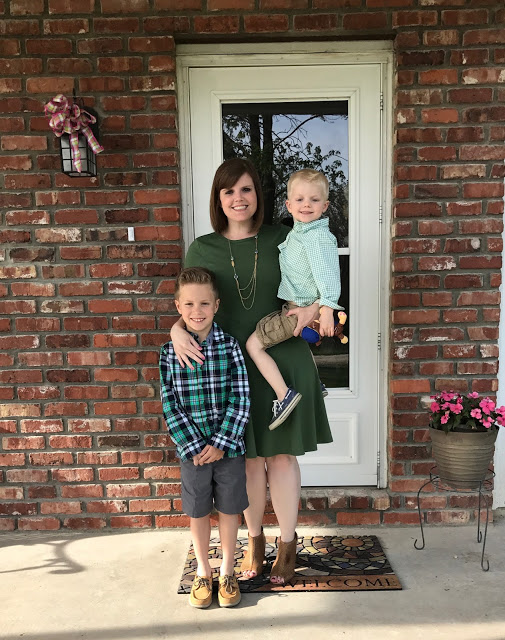 The eggs at J's aunt's are filled with gold dollars and the kids practically break down the door to find them. I love Jack's face in this one.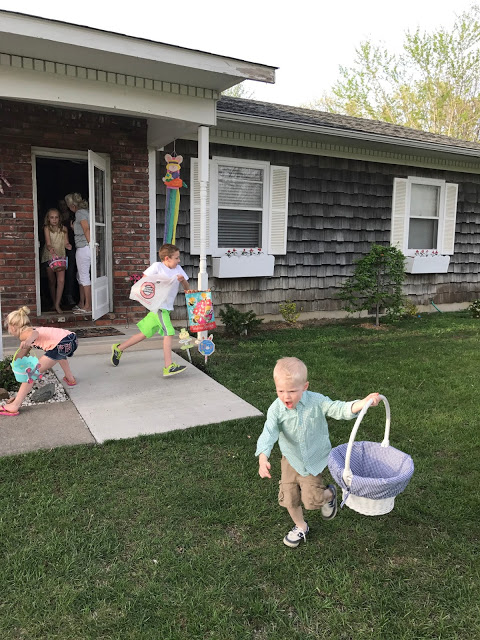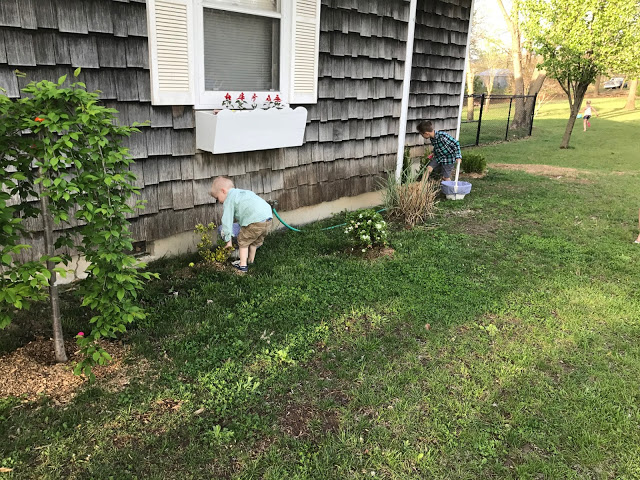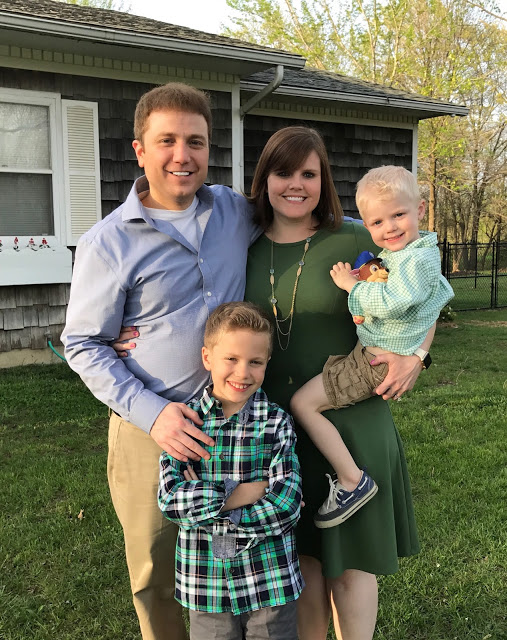 I hope you all had a wonderful Easter! Linking up with Biana for Weekending.