I don't know what I expected Virginia to be like but I have to say it exceded my expectations. The weather, history, and abundance of colorful buildings made my 3 day work trip all the better. I was most excited about saying goodbye to the rain and cold back home in exchange for sun and 80 degree temps.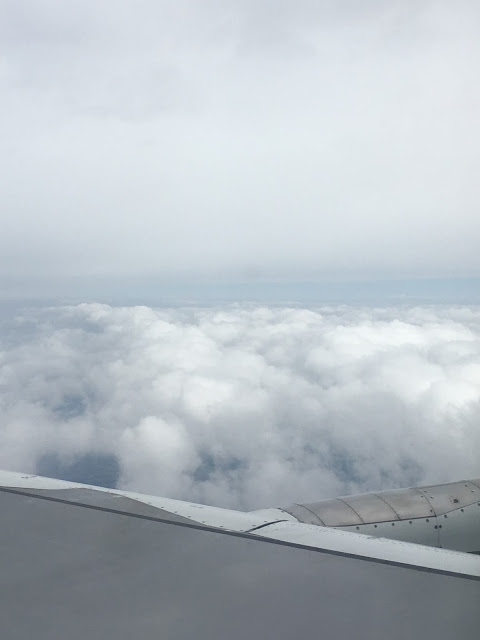 OOTD. Hot pink for a bright, hot day.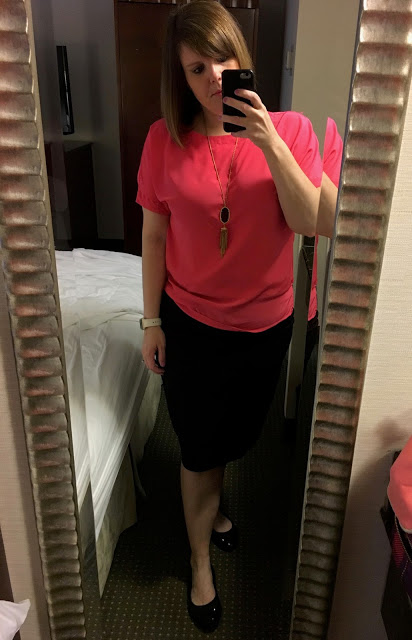 One of the things that surprised me the most about Richmond was all colorful buildings. I especially loved all the brightly colored doors. I may have even found several houses that I could totally see myself living in. If they weren't a couple million dollars.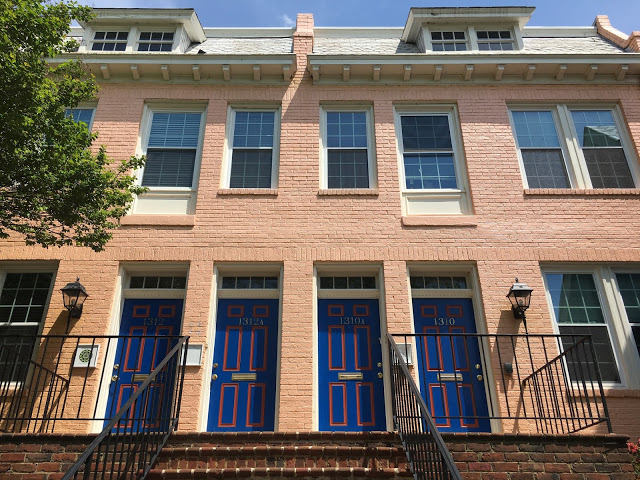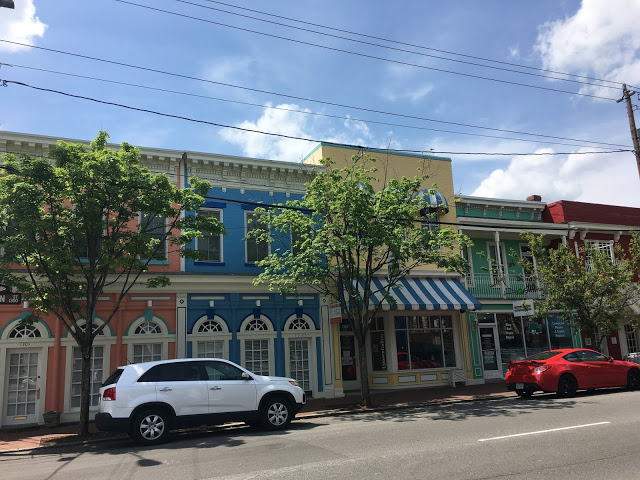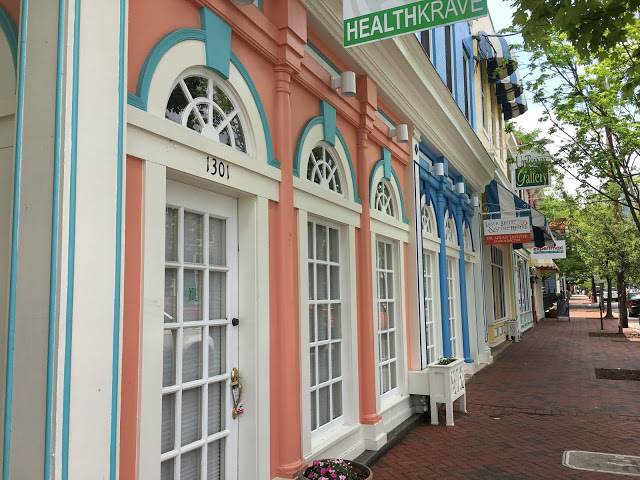 We stopped into Carytown Cupcakes for a treat and it wasn't easy to pick a flavor. Ultimately I chose the classic red velvet. How cute were their tables and succulents. 
The James River and Richmond skyline.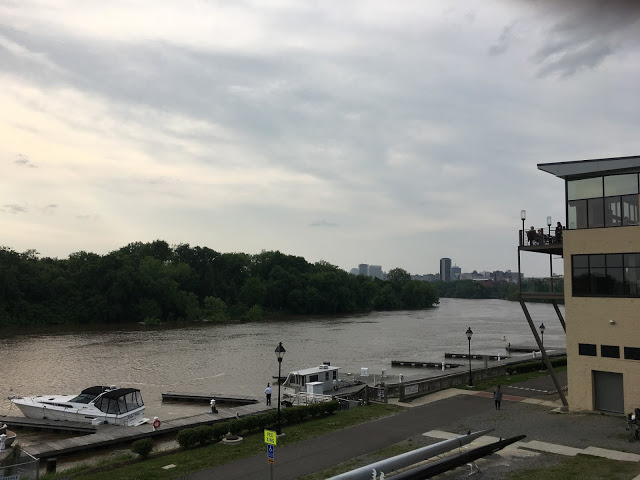 One night we ate dinner at Conch and both the crab cake and the She Crab soup were delicious. They also had a live band playing which added to the already perfect atmosphere.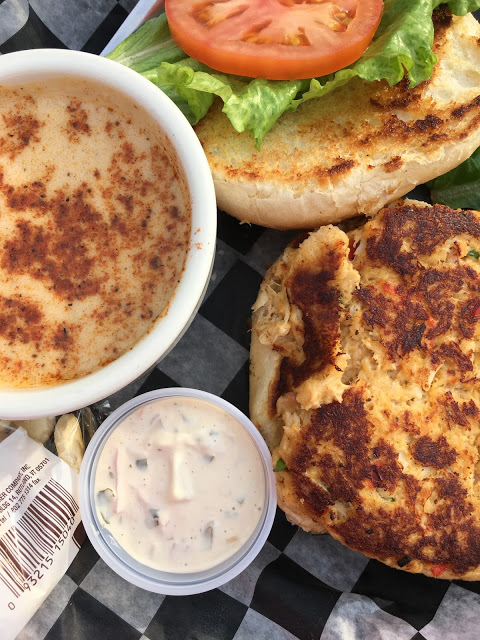 Before heading to the airport we grabbed a quick lunch and it ended up being my favorite meal of the entire trip. The Daily strives to use ingredients that are organic and locally grown and you can definitely tell by quality of their food. My thai chicken pizza was cooked perfectly including the homemade crust. My mouth is watering as I type this. We also tried their spinach dip appetizer and unlike most spinach dips, it was purreed resulting in a smooth creamy dip. Can you tell I loved this place?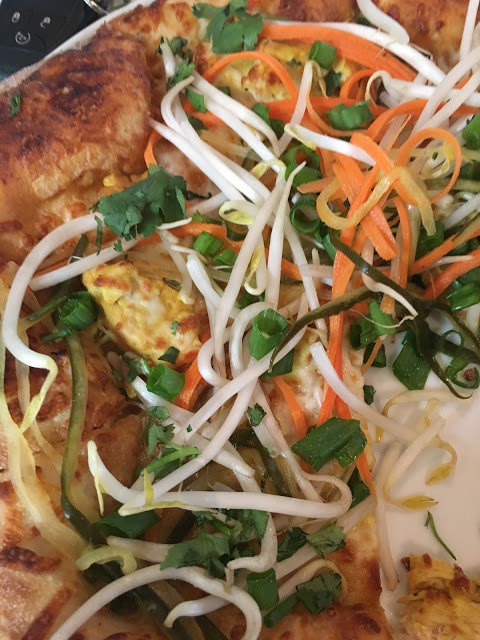 Until next time Virginia!