I can't tell you how much I love a weekend with no set plans and nothing we have to do. On Friday, Ben's class performed some short plays so I ate lunch with him at school before the performances. I can't believe he'll finish 2nd grade on Thursday.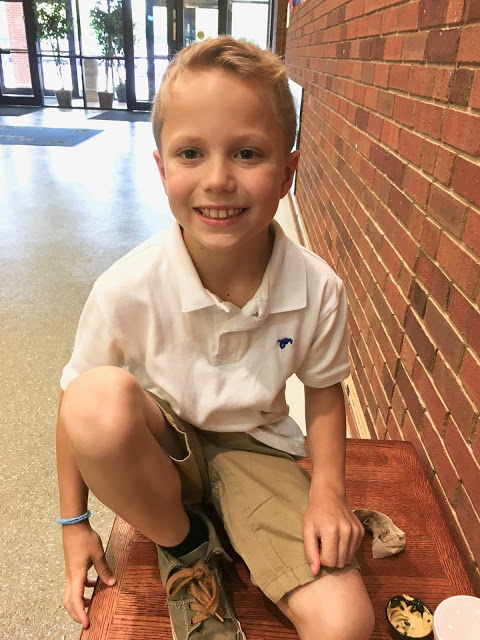 The folks over at Starburst finally gave us wanted we really wanted. An entire bag of pinks. It really is as good as it seems.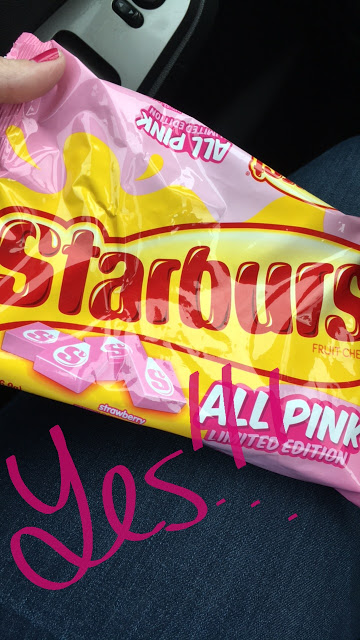 Things took a turn for the worse on Friday night when I stuck my finger in a pot of boiling water while trying to stir some pasta. It immediately blistered and the pain was SO bad, even after putting aloe on it and wrapping it in gauze. I left the gauze on overnight and thankfully when I woke up the next morning it felt much better.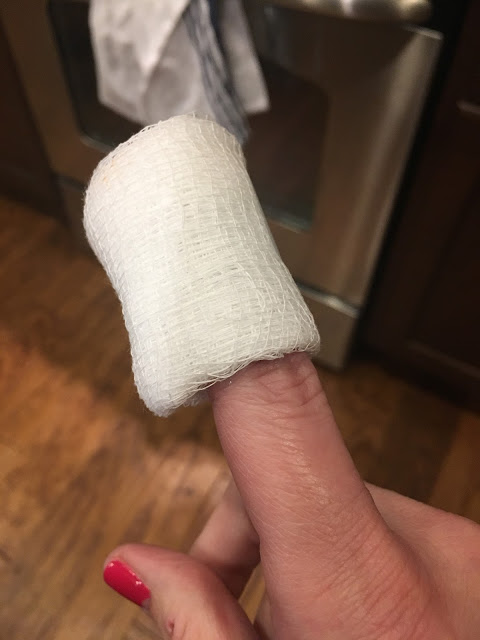 Luckily the burn didn't stop the boys and I from baking this strawberry banana cream cheese bread with fresh strawberries from the farmer's market.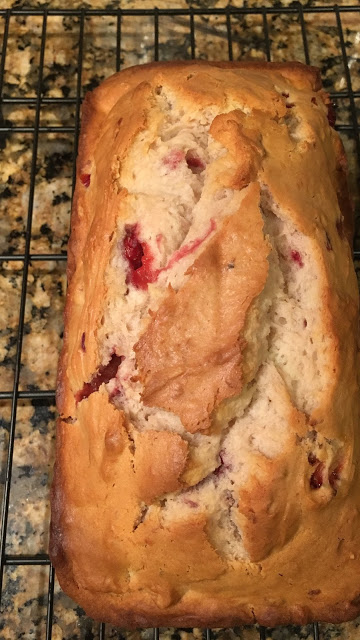 It was supposed rain all day on Saturday but that didn't stop me from going to a local "junk fest" where I saw the cutest bike display. I really wish I'd taken this home with me.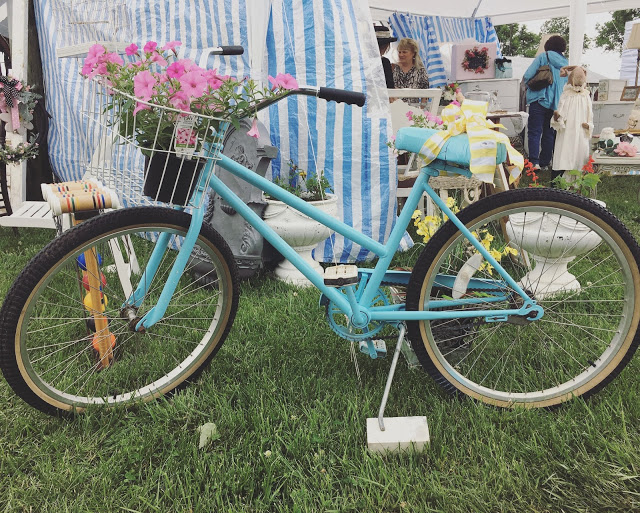 Food truck goodness.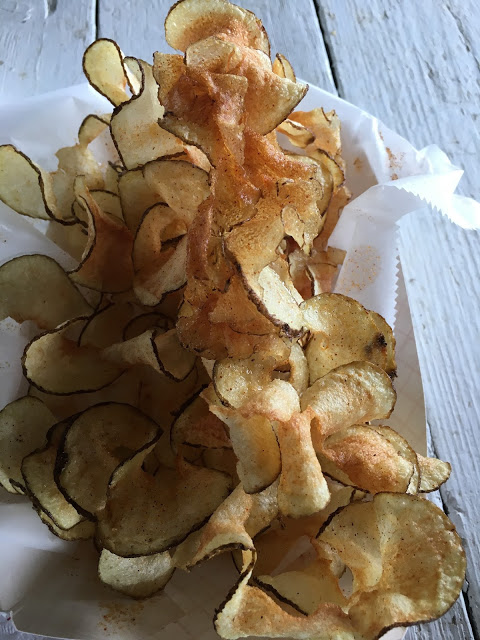 Jack ended up taking a late nap which lasted 4 hours which meant he was wide awake at midnight. Whoops. Thank goodness he slept in until 9am Sunday morning.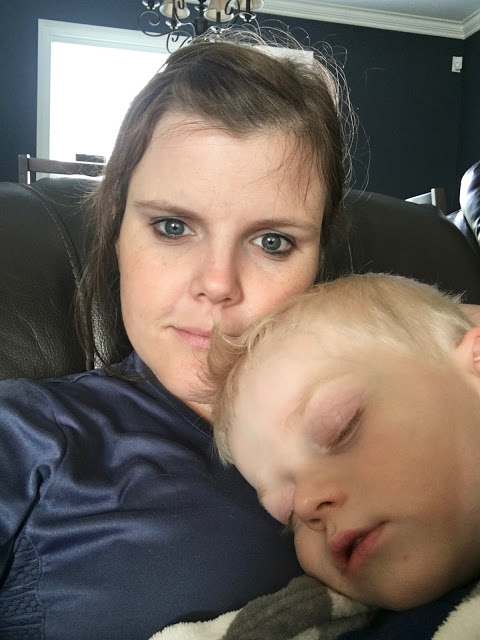 After a late start to our Sunday, I headed to the grocery store where I was finally able to find Halo Top ice cream. Have you all tried it? What flavors are your favorite?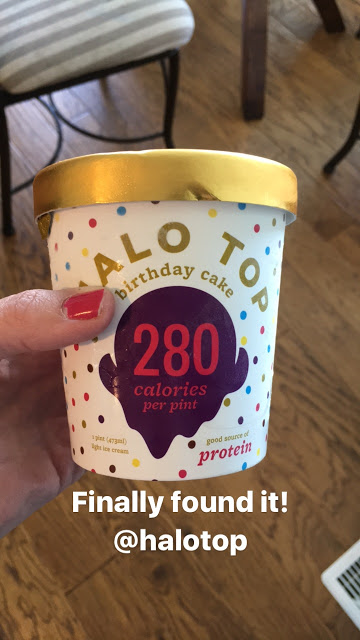 I also made this California Pizza Kitchen copycat Thai Chicken pizza recipe and it tasted just as good as it looks.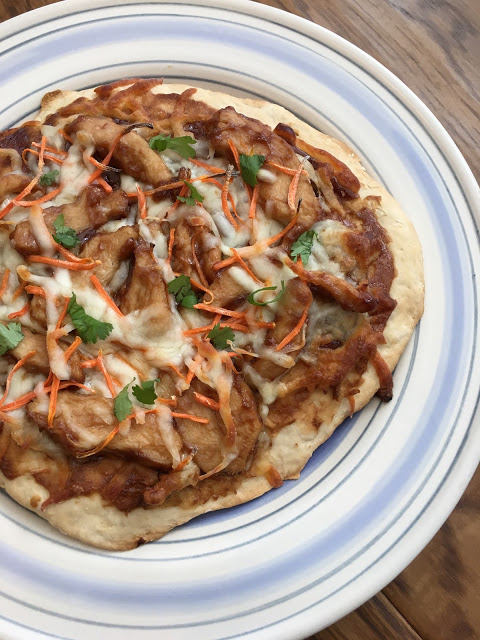 After the kids went to bed I watched a few more episodes of The Handmaid's Tale. Each episode is more shocking than the last. Are you all watching this?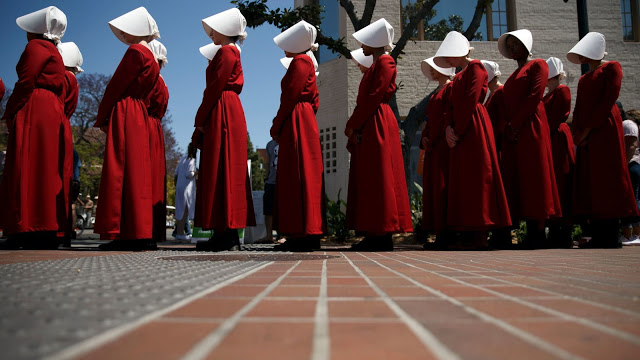 via
And now it's Monday. Hope you all have a great start to the week! Linking up with Biana for Weekending.