This summer we took the Ultimate Colorado Road Trip. Although it was our first real road trip, it definitely won't be our last. We've seen different parts of Colorado over the years including our trip to Colorado Springs in 2017 that I blogged about here, here, and here. Colorado is so vast and different from one side of the state to the other, filled with lots of new places we wanted to explore. If you're looking to take a road trip but don't like the planning part, I'm sharing our 10 day itinerary filled with everything you need to know. And if a long trip road isn't your thing, you can always explore a few of these places on their own.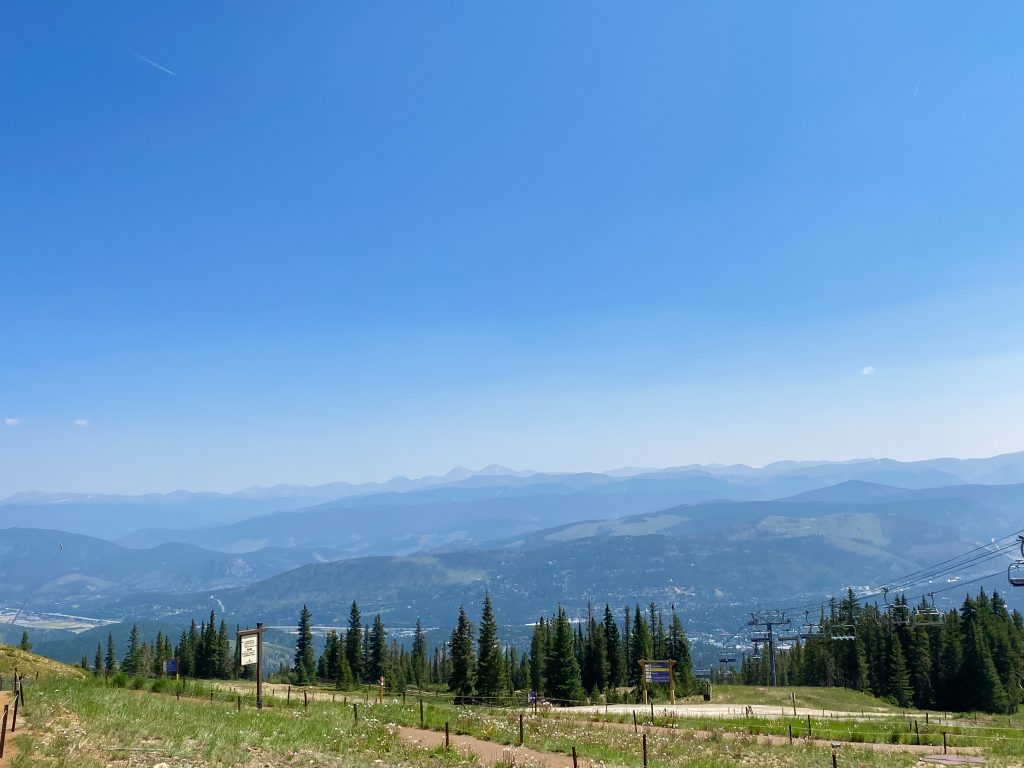 Day 1: Travel to Breckenridge
We live about 11 hours from Breckenridge, so we started our road trip bright and early at 3am. This allowed us to maximize our first night in town and also meant the boys slept for a good chunk of the trip. We stopped for breakfast at Pheasant Run Pancake House in Hays, Kansas which was the halfway point and it gave us a chance to stretch our legs and grab something besides fast food. With full bellies, we hit the road and made it to Breckenridge around 4pm. There is no shortage of places to stay in Breckenridge so I used Trip Advisor to help us narrow down a place. I use Trip Advisor for honest reviews on EVERYTHING, but especially hotels.
We knew that we needed a place with a pool that was close to downtown so we chose Marriott's Mountain Valley Lodge. It was even better than I expected! Unlike a traditional Marriott, there is one main hotel building and then several other buildings connected by walkways. The "studio room" is a traditional condo with a full kitchen and refrigerator. The room was a great size, especially for a family but the main selling point was the outdoor heated pool and hot tub which had the perfect view of the mountains.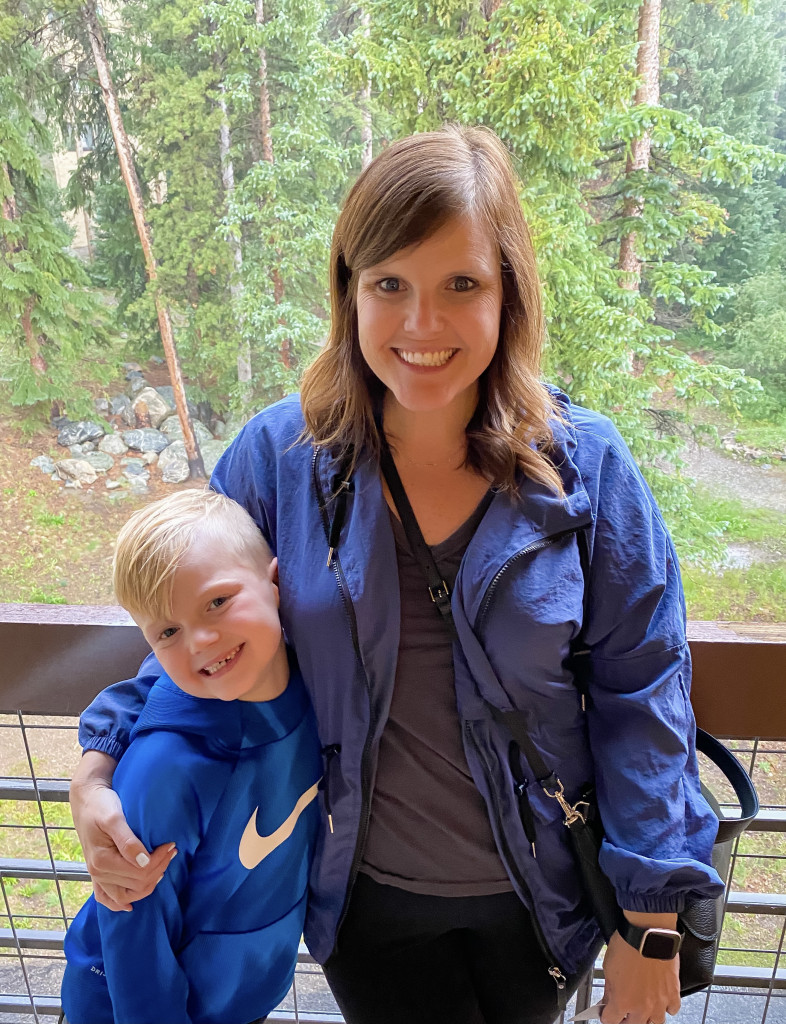 The parking situation is pretty confusing and the garage could be better marked/explained but it once you know where you're going it's not too bad. Make sure to request a view of the mountains as some of the buildings face each other or concrete walls. The lodge also offers free activities on designated days and S'mores kits were available when we arrived.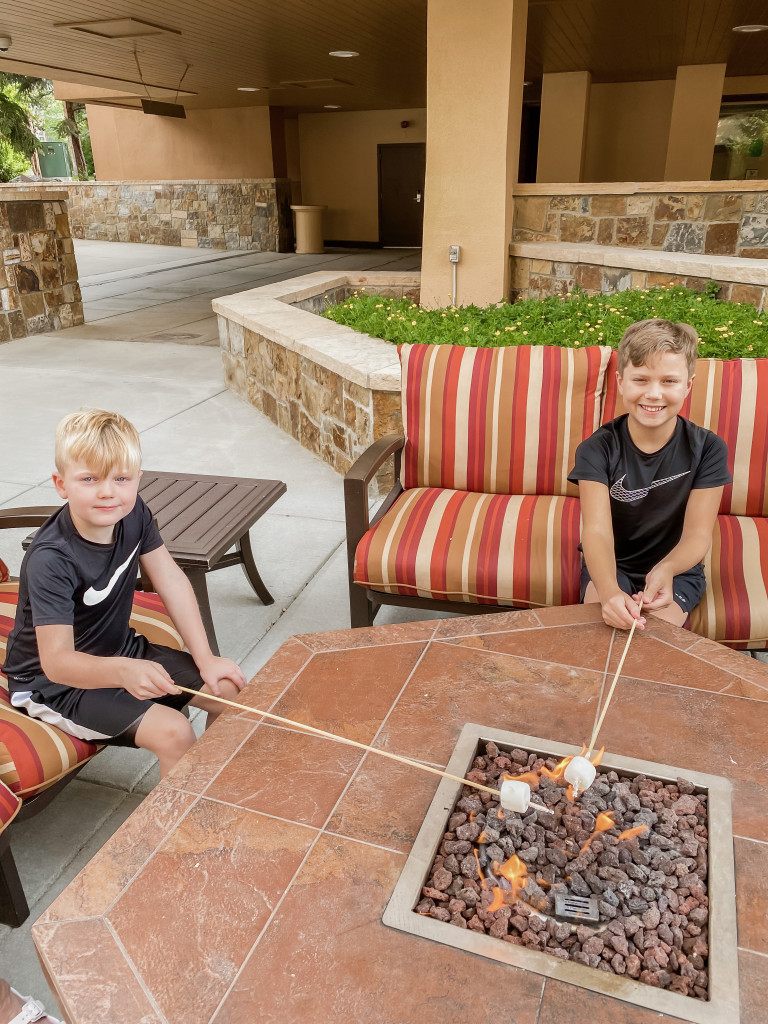 Unsure of exactly what time we'd arrive or how tired we'd be, I didn't make dinner reservations so we headed to Ollie's Pub and Grub which ended up being a great choice. It was raining and pretty chilly so we ate inside and watched the Olympics on one of their several televisions.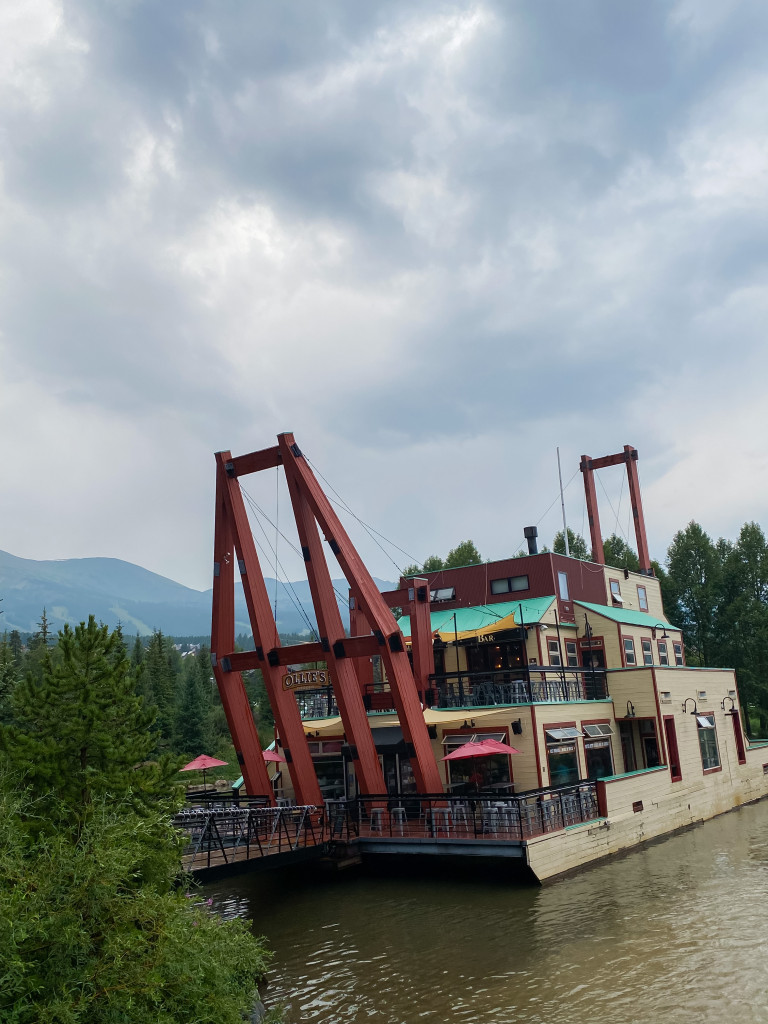 The food is typical bar type food (that actually tastes great) and the fried pickles were outstanding and I don't even like fried pickles. If you want a little more quiet, I suggest eating upstairs as the music downstairs was pretty loud.
After a dip in the pool and hot tub it was off to bed!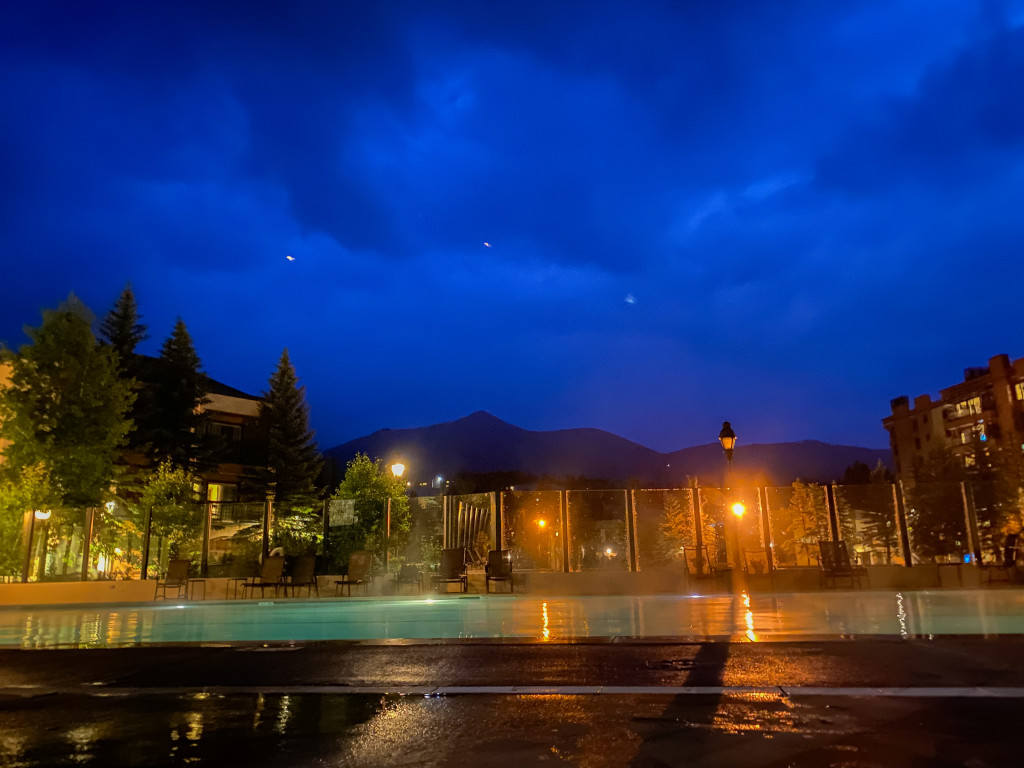 Day 2: Breckenridge
After hearing lots of good things about it, we headed to Blue Moose for breakfast and it didn't disappoint. Make sure to grab a table outside to enjoy a view of the mountains and downtown. The parking lot is very small so I would recommend walking there if you can.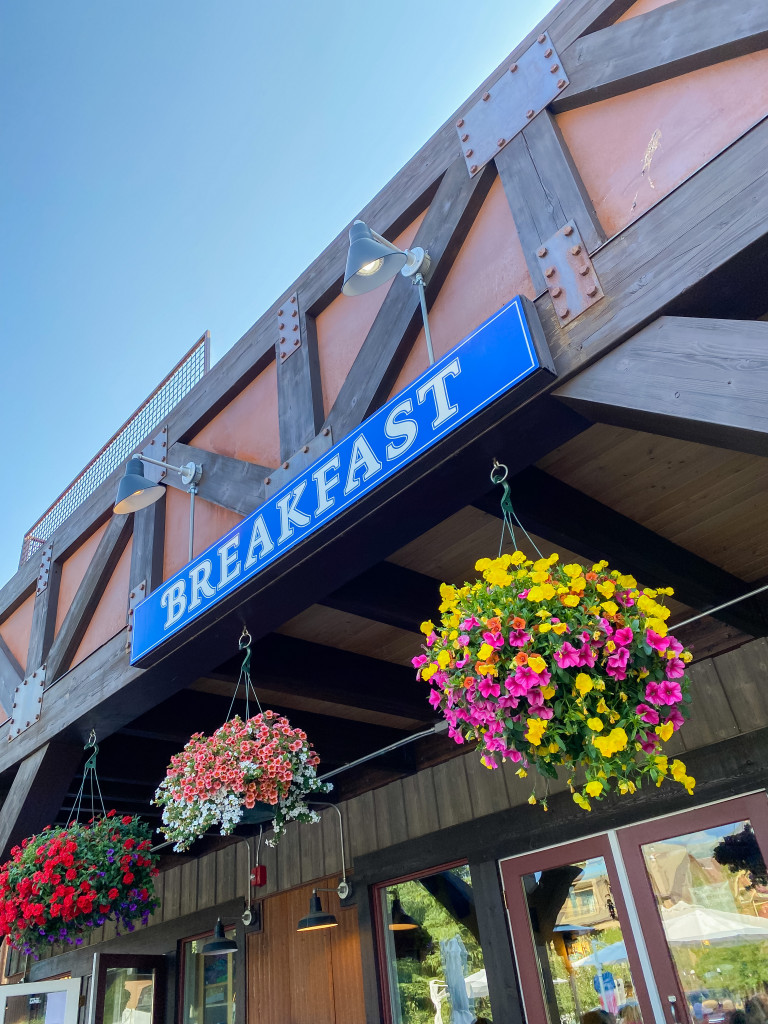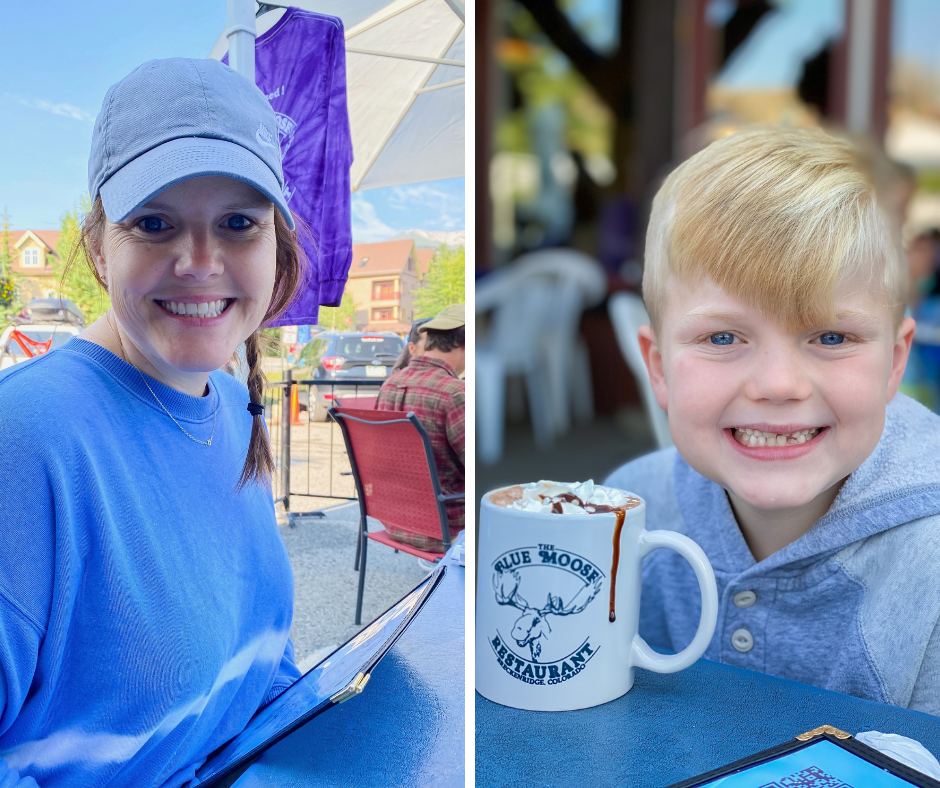 Each table gets a homemade cinnamon roll when you sit down and it was the BEST cinnamon roll we've ever had. The restaurant only accepts cash so make sure to have some on hand or visit the ATM inside.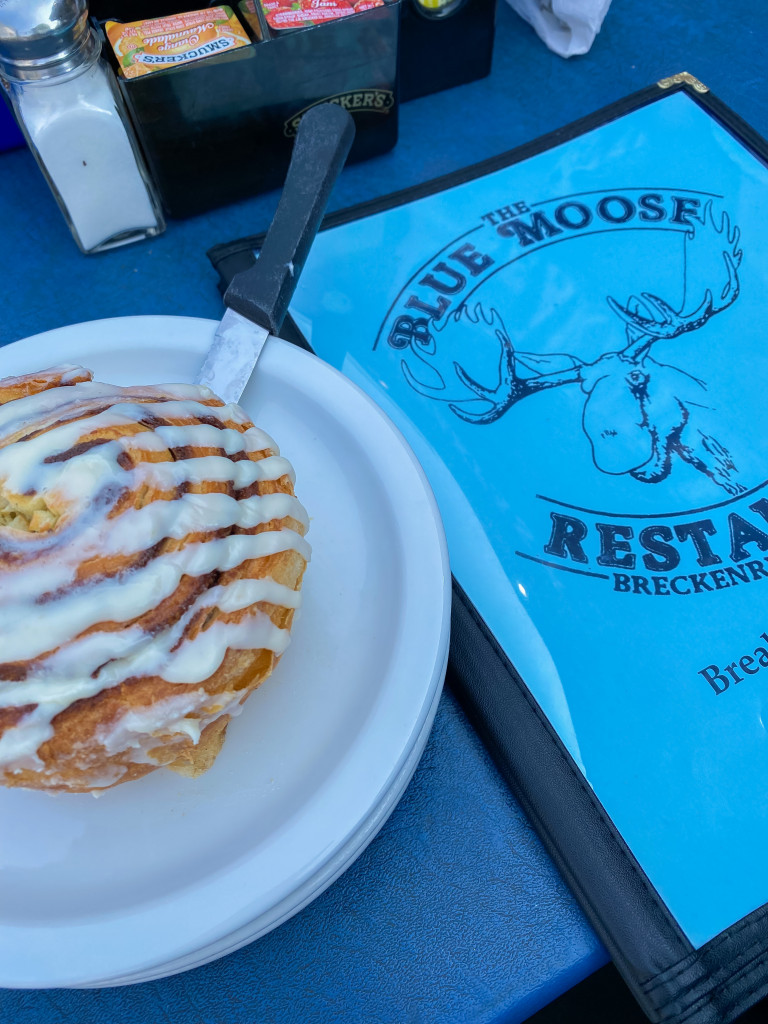 After breakfast we headed to Breckenridge Outfitters where we secured our fishing license and rented poles in hopes of catching some fish. Breckenridge Outfitters also provided us with a list of the best fishing places for kids. Despite our best efforts, we didn't catch anything but the boys still had fun.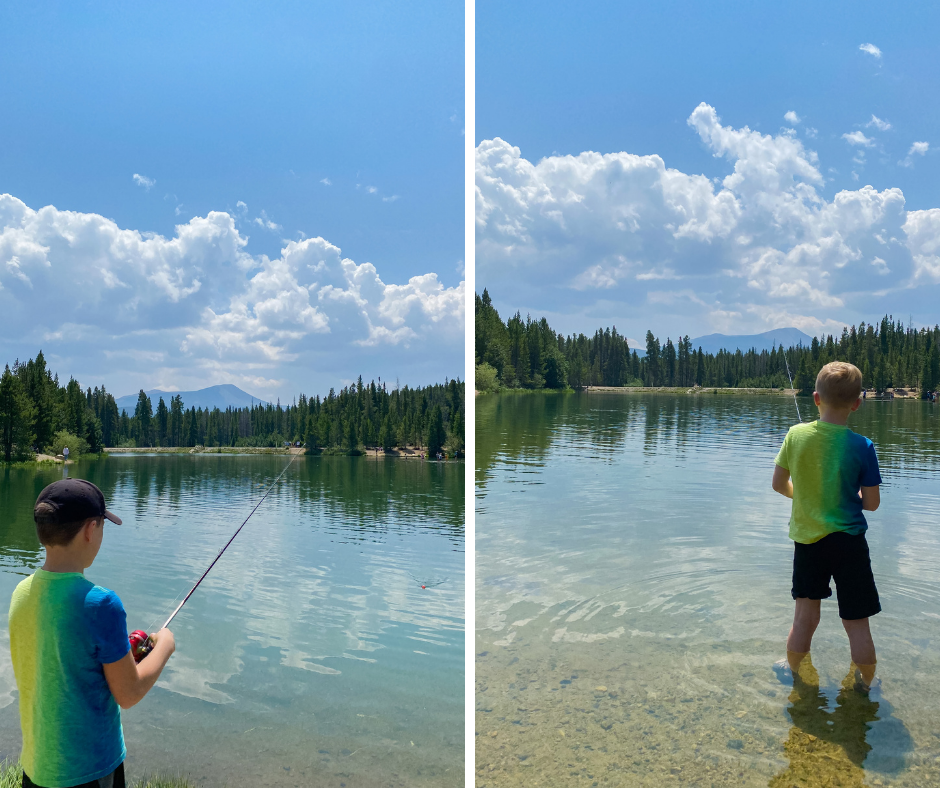 After fishing we grabbed a late lunch at Breckenridge Pour House due to their large patio and no wait time. That should've been a clue when lots of other restaurants were packed. I'd definitely skip this place as the service was awful and the food wasn't good, especially for the price. What was good was the ice cream we got afterwards at Higgles. They have both traditional and more unique flavors and I love the fact that it's a woman owned and run business.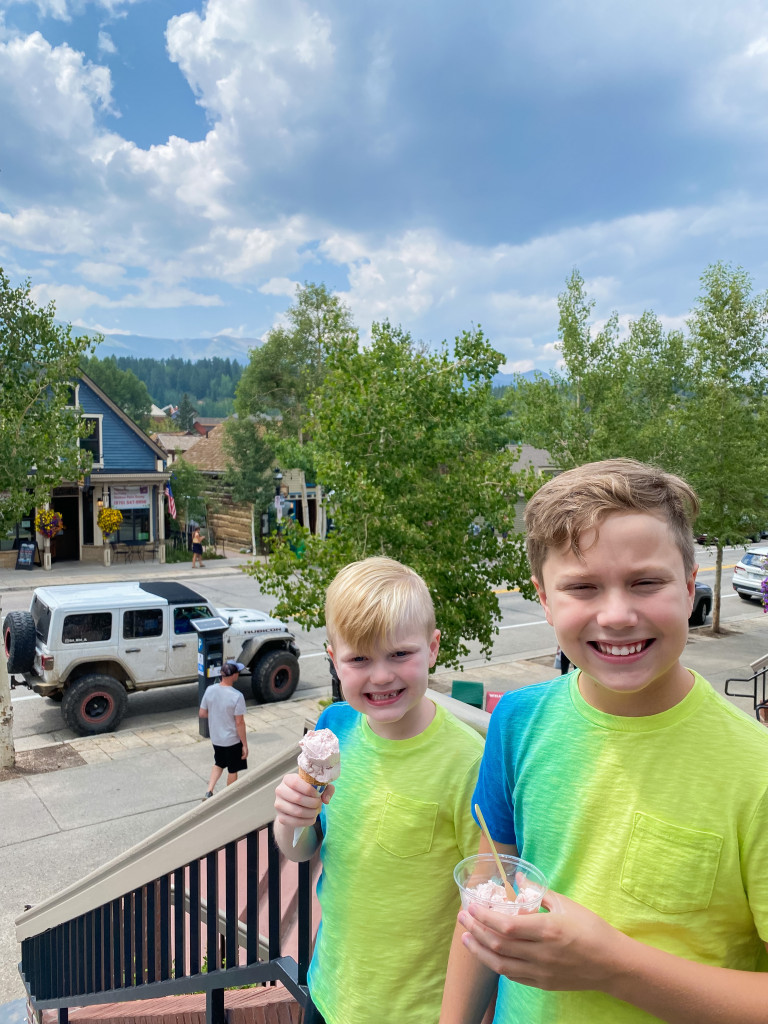 The rest of the afternoon we swam and napped and for the sake of transparency, the boys also fought with each other 🙂 We had reservations for dinner at Mi Casa (reservations are a must for most restaurants if you don't want to wait). I really wanted to love this place based on reviews and it's location by the river, but it was pretty mediocre. I tried the watermelon margarita and while it was okay, the hibiscus margarita was delicious. With so many other options for dinner in Breckenridge, I'd say skip this one.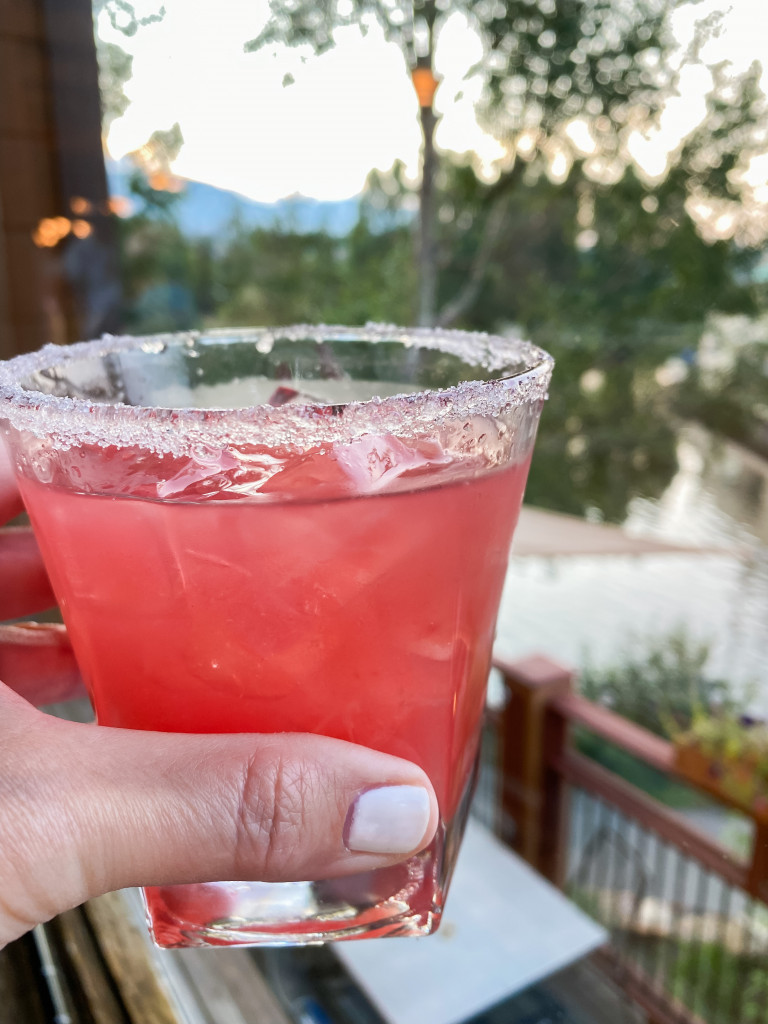 Day 3: Breckenridge
The next morning was gorgeous with bright blue skies and beautiful views of the mountain.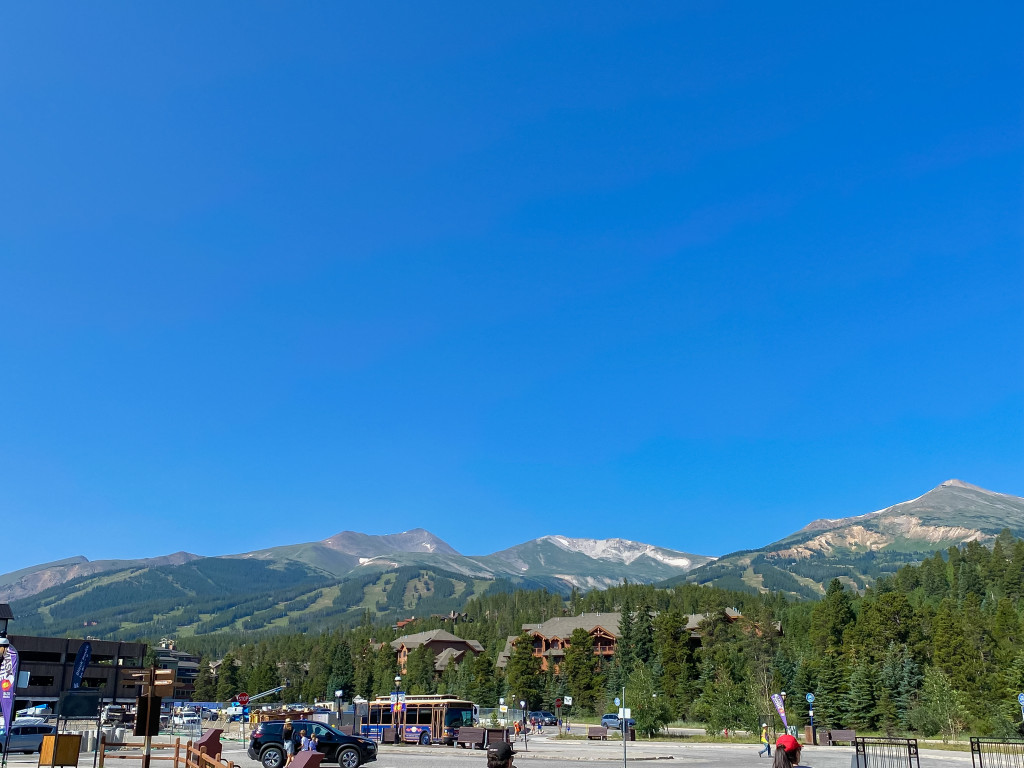 Ever since we planned this trip the boys were looking forward to Epic Discovery. Located on Peak 8, Epic has a variety of activities including mountain coasters, alpine slides, mini golf, a rock wall and more. We bought the Adventure Pass and while it's not cheap ($99 for adults & $72 for children) you get unlimited, all day access to all the activities. You could easily spend all day here and there are places to eat and even a couple of bars for adults. Make sure you buy your tickets online to avoid having to purchase them at the top (and wait in a long line). To get to the top of Peak 8, you can take the free BreckConnect Gondola and you'll want to get there right when it opens as lines can get long. You can also pick up your tickets here that you bought online.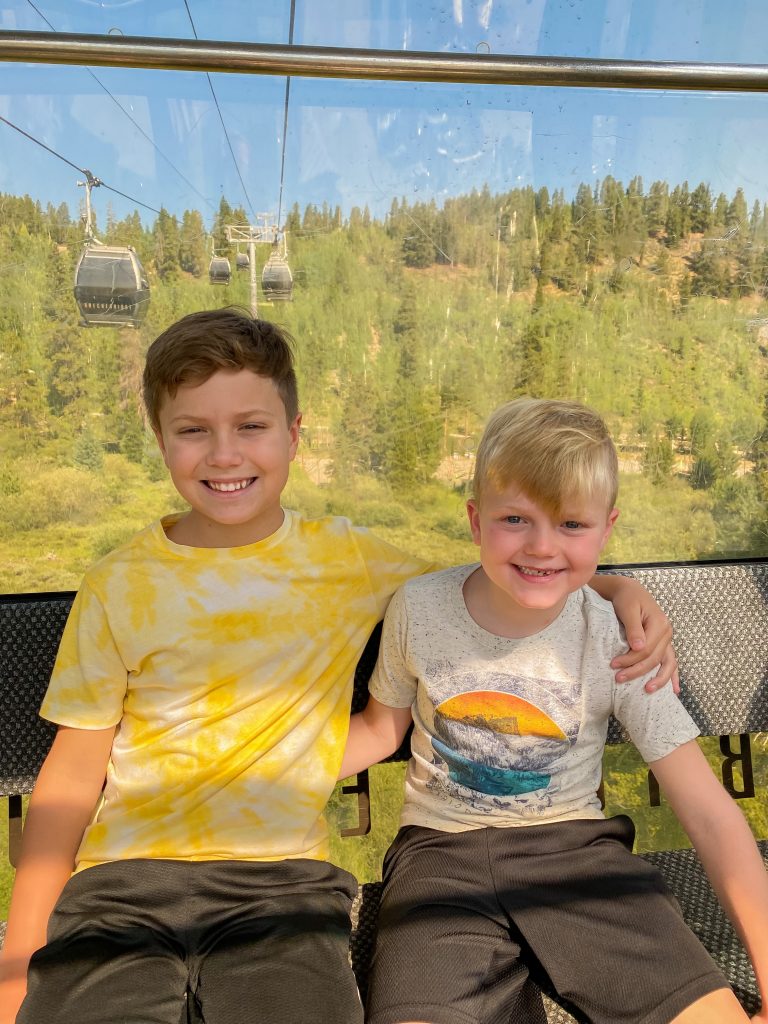 View from the top!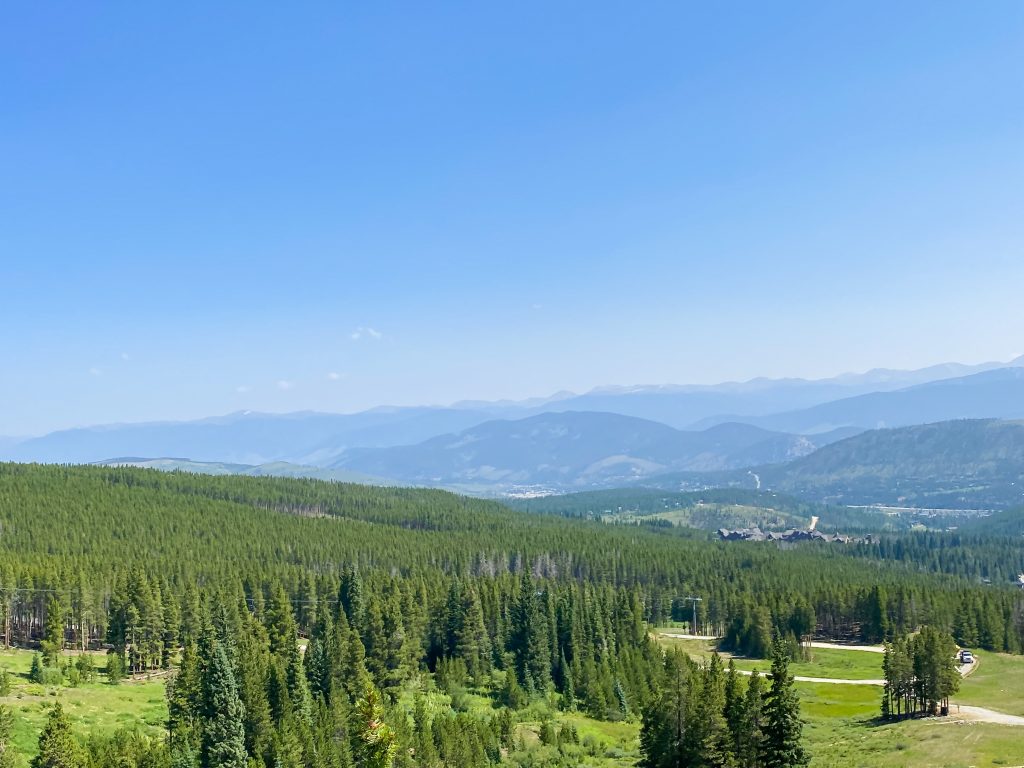 Alpine Slides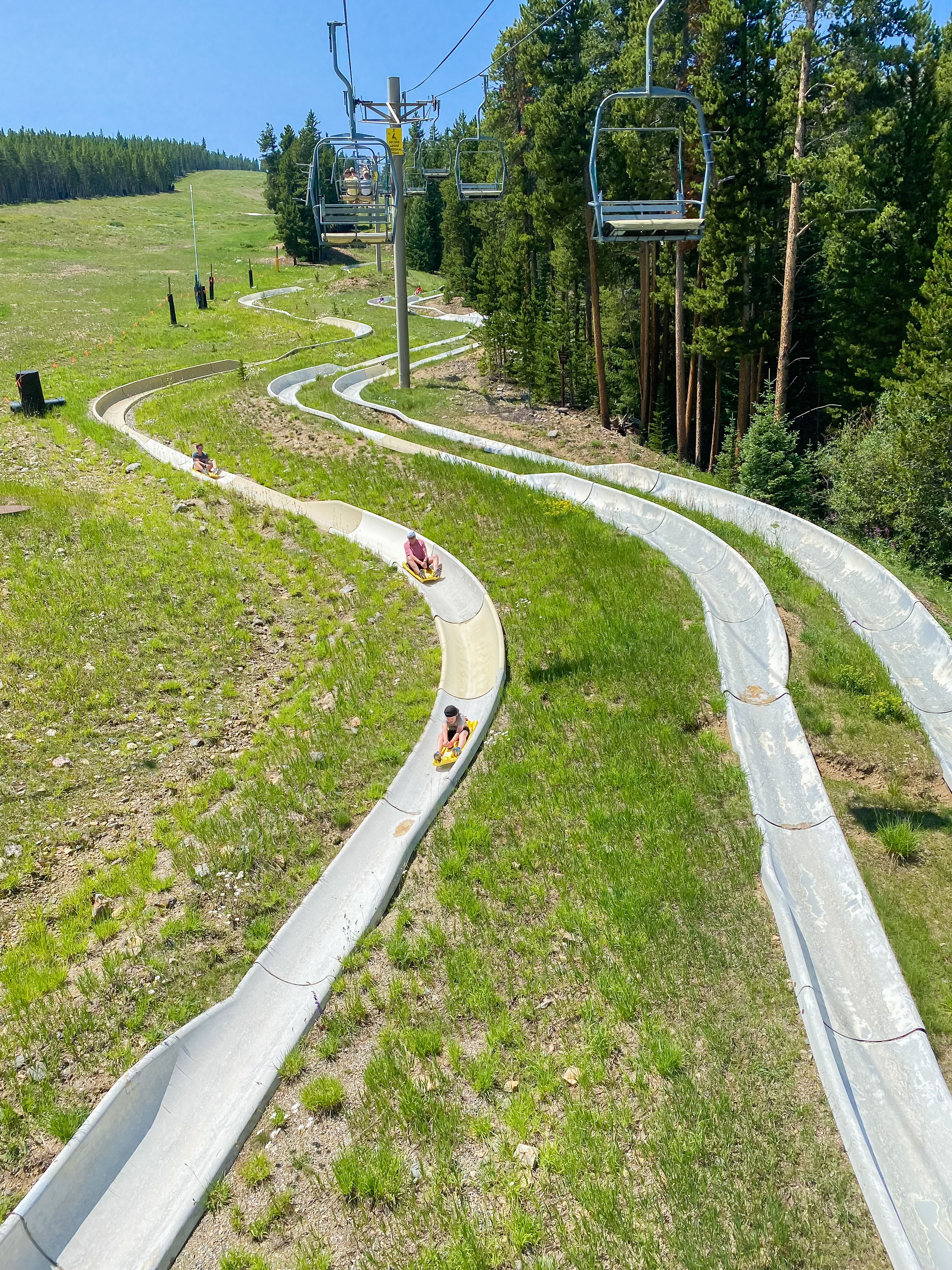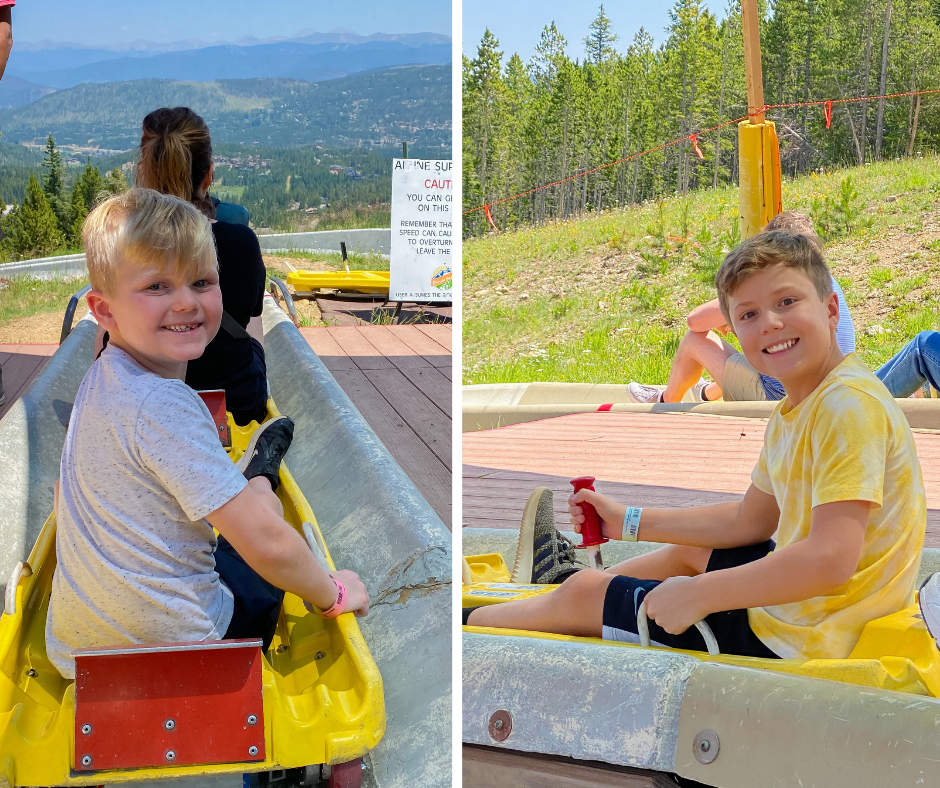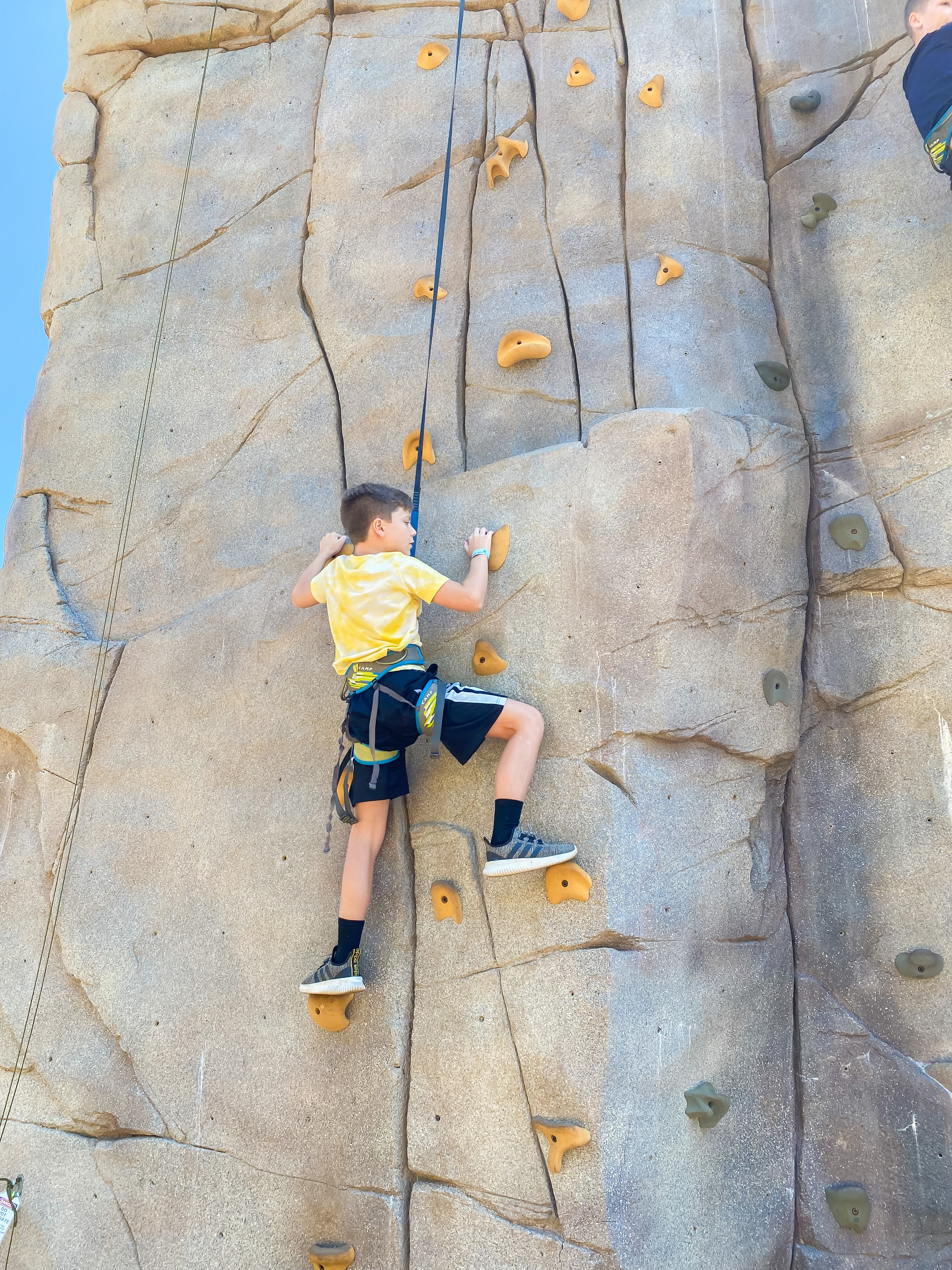 We were all starving by the time we were done so a casual lunch of pizza and salad at Downstairs at Eric's was just what we needed. We had an hour wait which is to be expected at most places and the boys had a great time playing the arcade games while we waited. And we did too 🙂 We got the Thai Chicken Pizza and it was delicious (ask for extra peanut sauce on the side) and the boys loved their pizza as well. We would definitely go here again if we had more time in Breckenridge.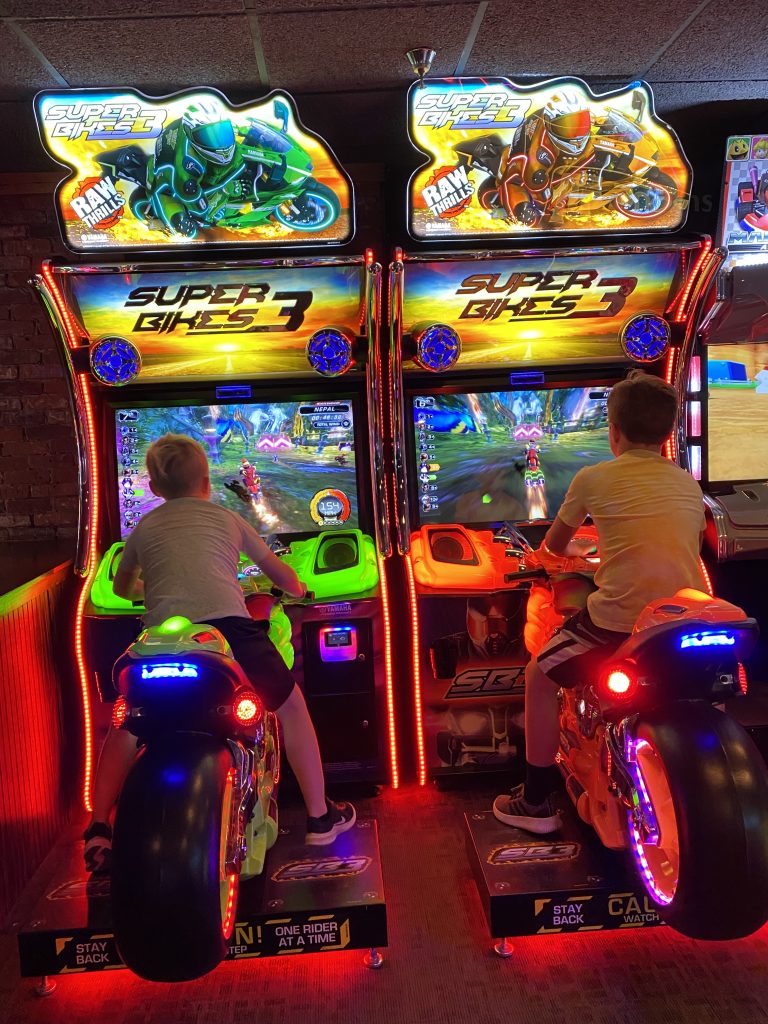 After lunch we set off to find the famous Breckenridge Troll, Isak Heartstone. He was even bigger in person and paying him a visit is a must-do!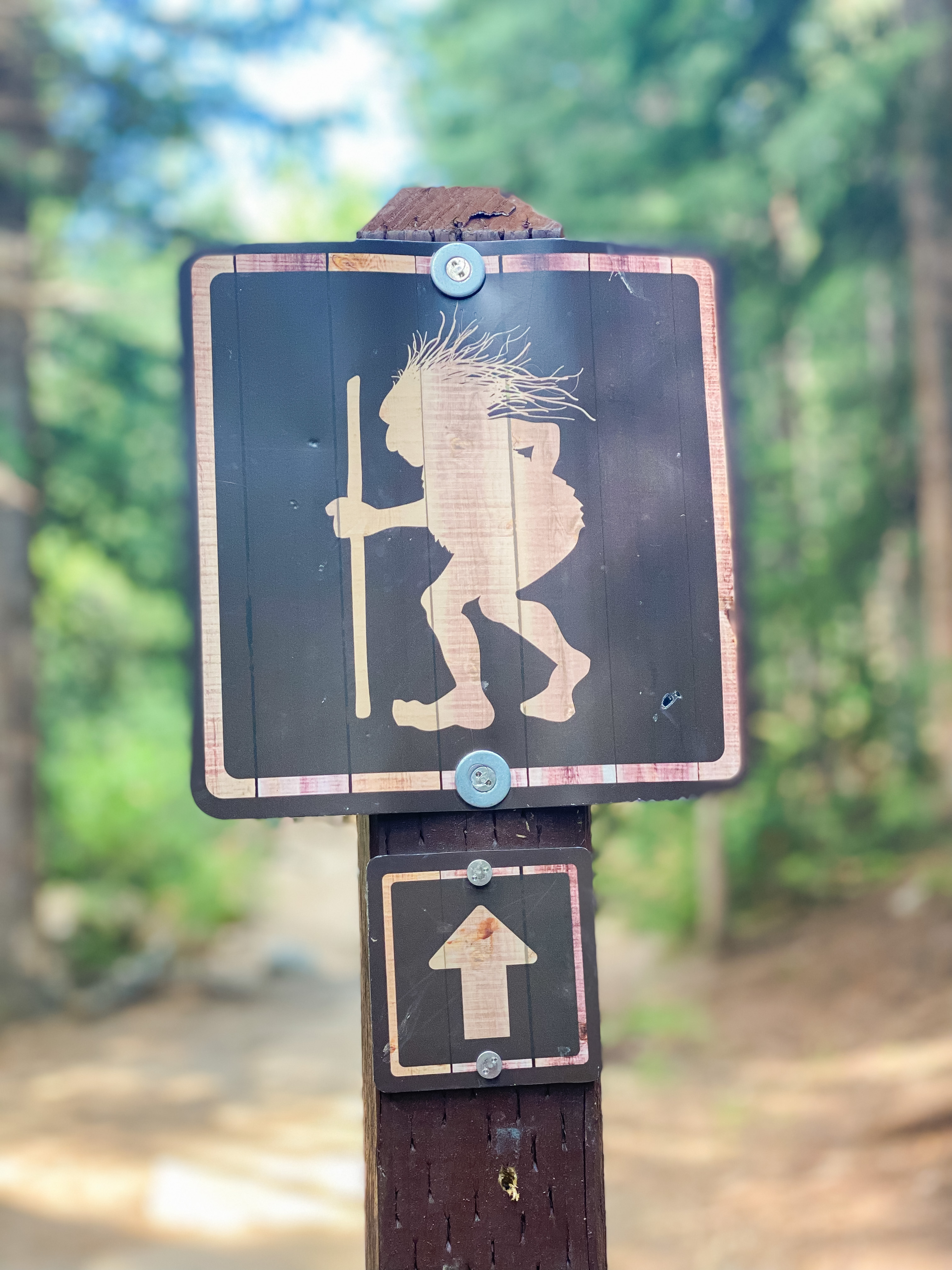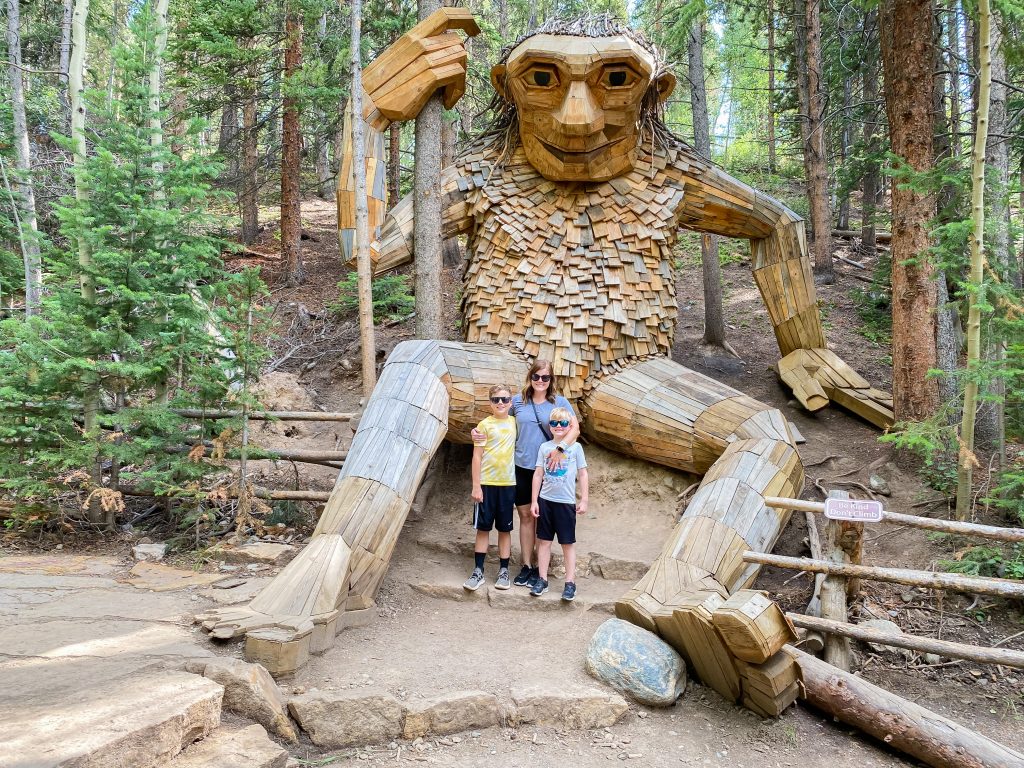 For dinner we ate at Michael's Italian and not only was it super cute, but the food was fantastic. We tried the white lasagna as suggested by others and it lived up to the hype. The baked ziti was also terrific. Make sure to make a reservation and ask to sit outside if it's nice. And of all the delicious options, Jack's favorite was plain spaghetti 🙂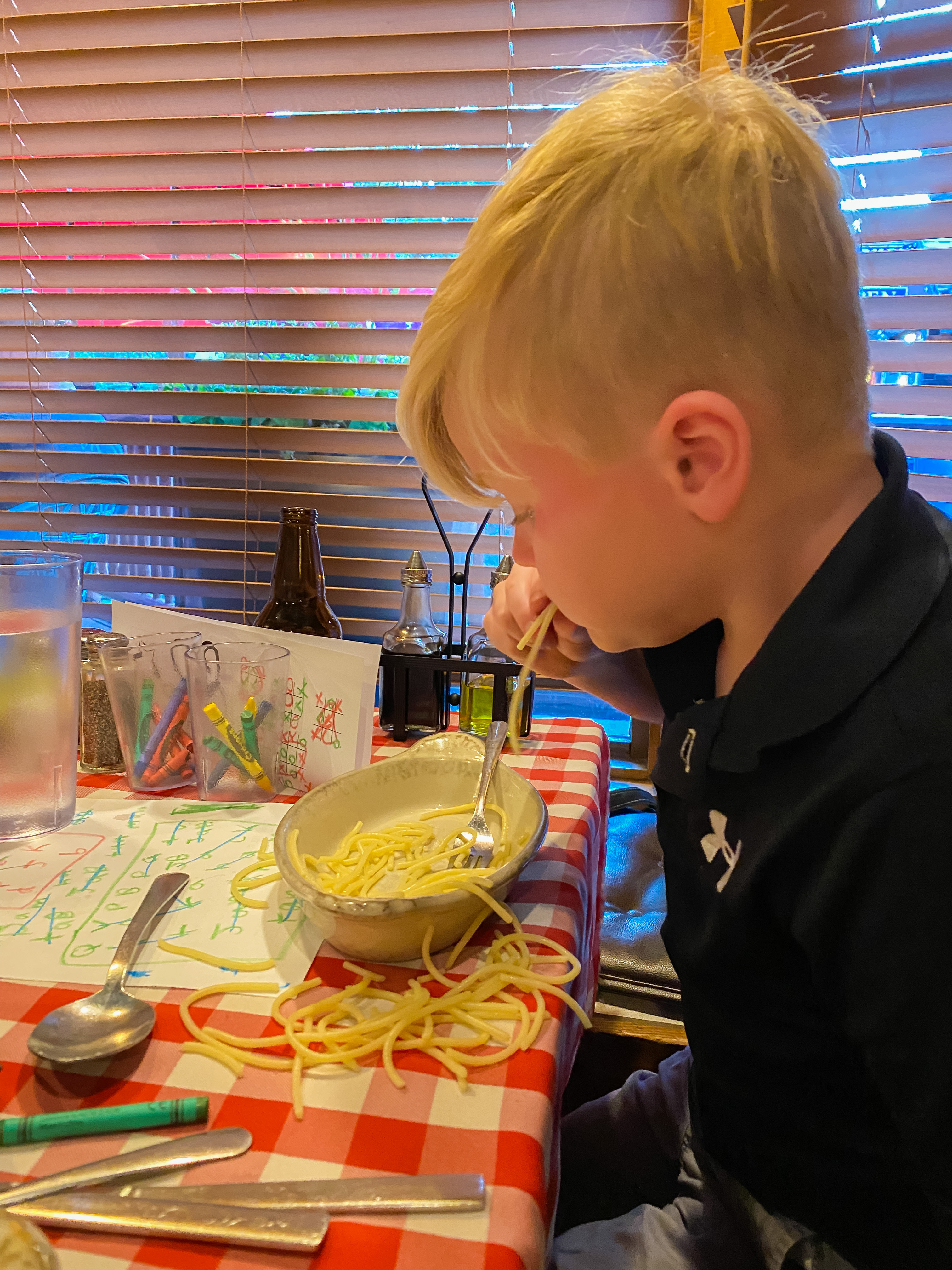 Day 4: Breckenridge, Vail, and Grand Junction
We were so sad to leave Breckenridge but we had one last stop on the way out of town, gold panning at Lomax Gulch. You would never know this place existed just a short walk/drive from the heart of downtown.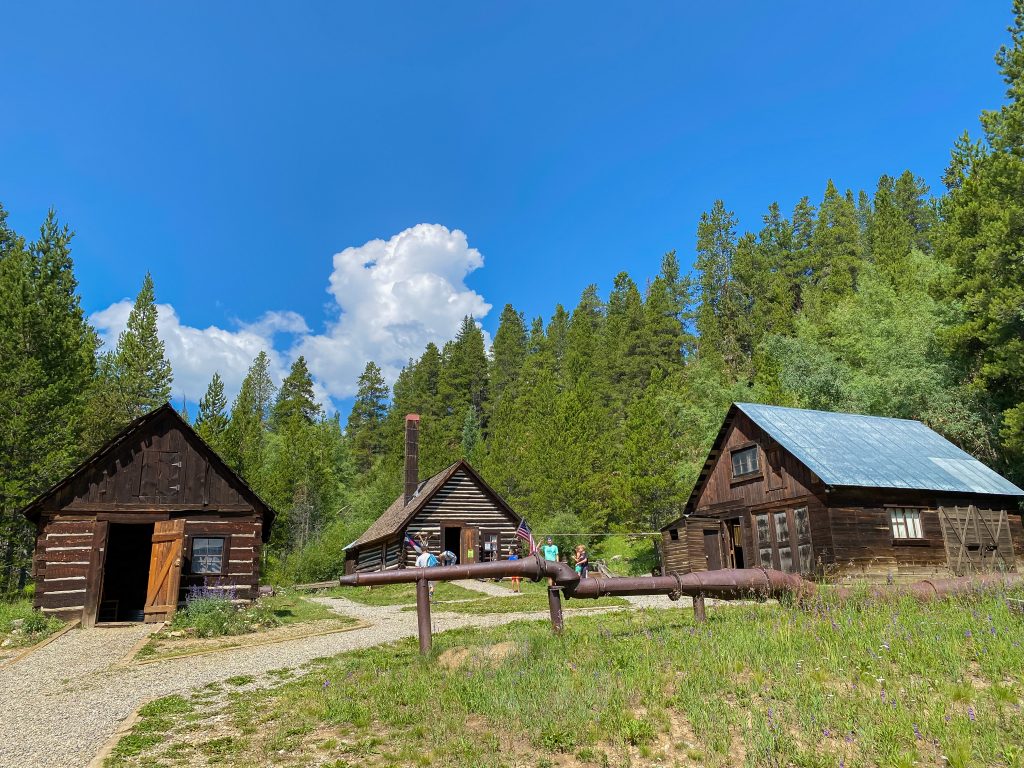 It was such a fun experience and it was so neat to learn the history of gold mining in Breckenridge. You have to make a reservation and while there's no admission fee, they do operate from donations (suggested amount of $10/person is totally worth it). The river area was flooded when we went so the boys panned out of tubs but still had tons of fun. Their favorite part was getting to take home any gold flakes you find.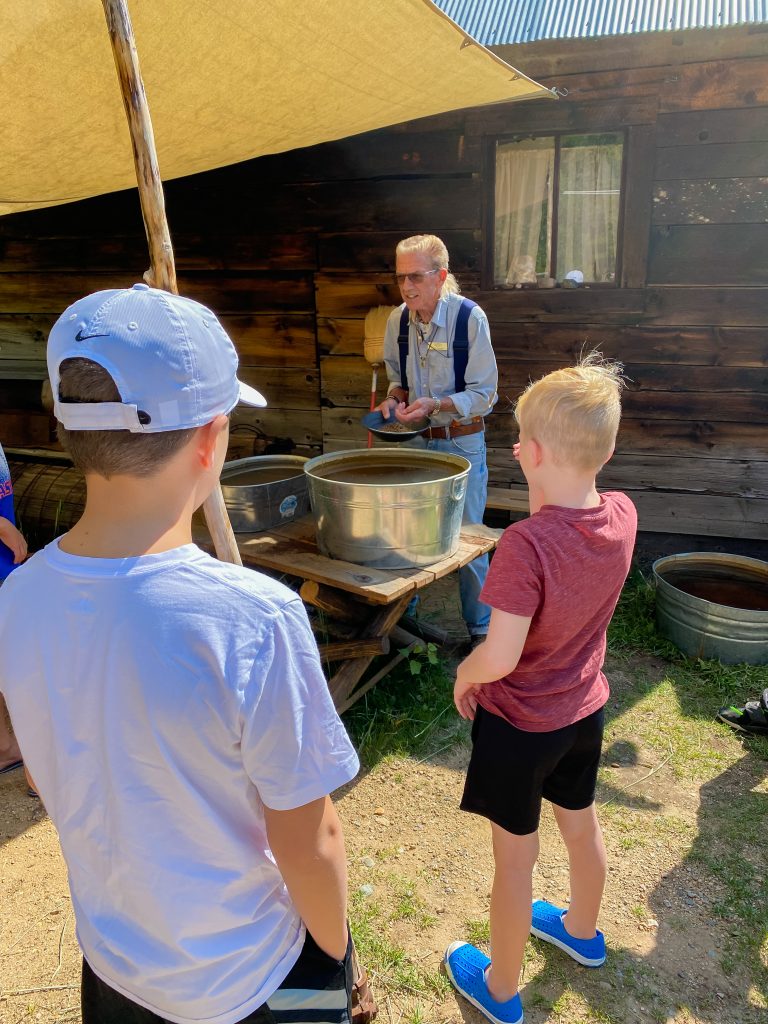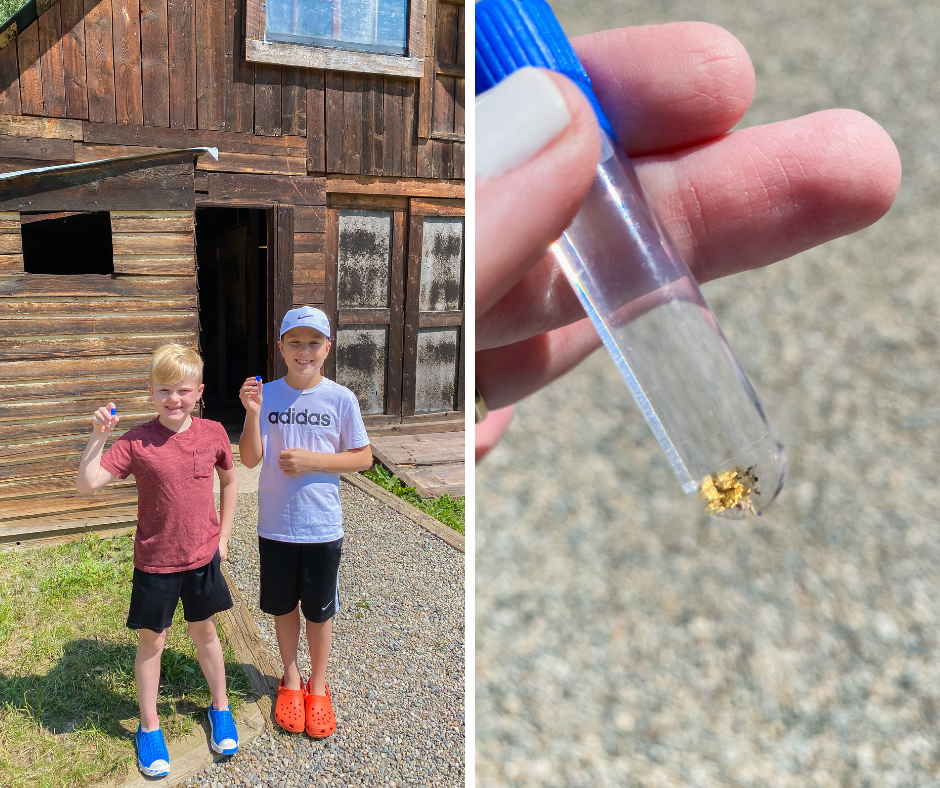 From Breckenridge we made the 45 minute drive to Vail where we stopped to eat lunch and explore. We had reservations at Bully Ranch and the atmosphere and food were both great. Make sure you request reservations outside if the weather is nice and try the BFC, Bully Friend Chicken sandwich.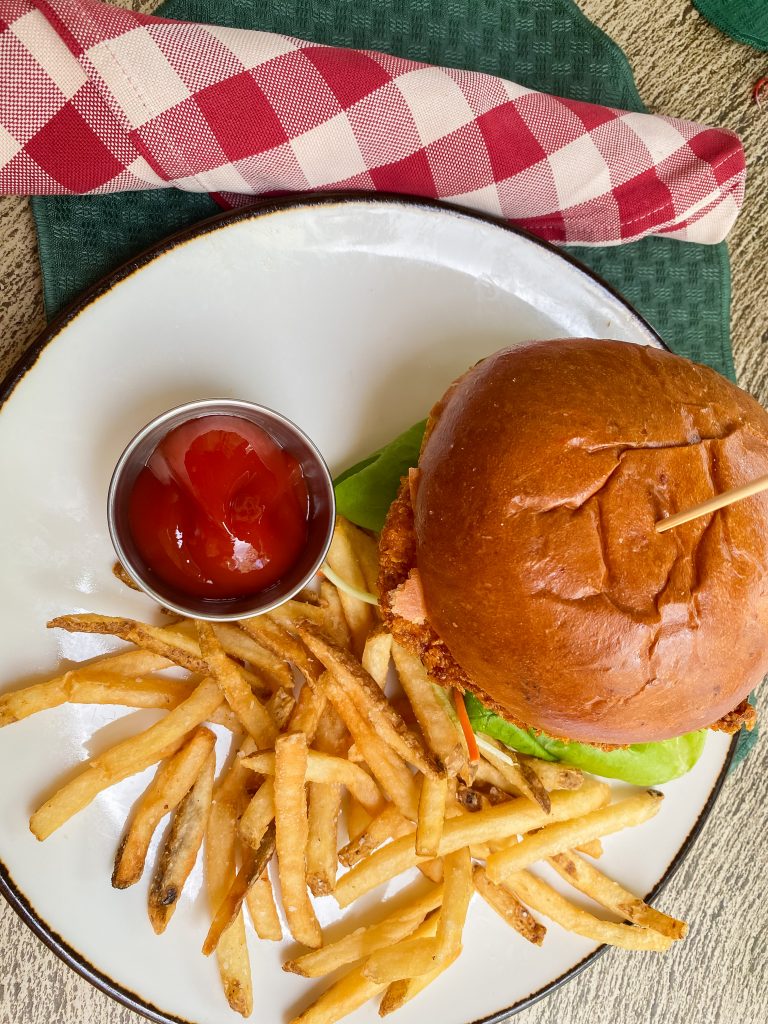 I loved all the window boxes and fresh flowers.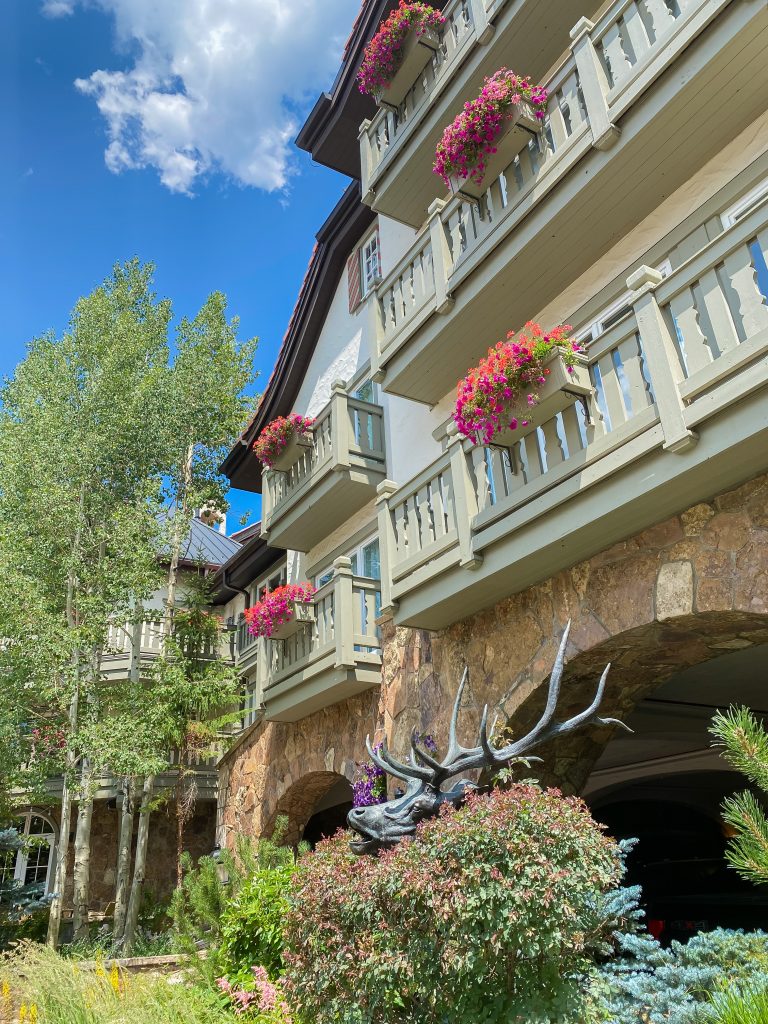 After Vail we drove 2.5 hours to Grand Junction to stay the night. Our ultimate destination was Durango but it's in the far southwest corner of the state which makes for a long drive. Staying in Grand Junction allowed us to break the drive up and leave early the next morning in order to stop at some places along the way. We stayed at the La Quinta based on reviews and it was average but clean.
We didn't do much in Grand Junction except swim and eat dinner but the town does have a science museum called Eureka that looked really fun. We ate at Rockslide Brewery and their Garden Artichoke Dip was the best I've ever had. With full bellies and the excitement of tomorrow's adventures we went straight to bed.
Make sure to check out Part 2 of our Ultimate Colorado Road Trip tomorrow!