Happy Friday! We're headed off on a little family vacation but not before I share with you my 5 things for this week.
One.
If you saw my Instastories you know I bought these sandals for our upcoming trip and so far they've been pretty comfortable. They're the Merona Madeline Slide Sandals from Target and on clearance for $12.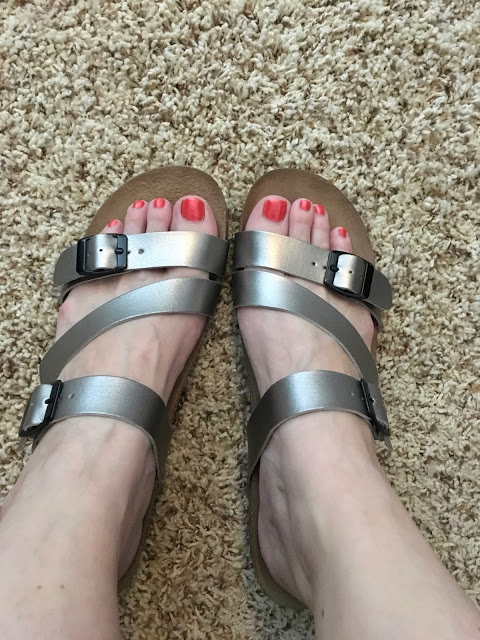 Two.
Anyone else addicted to Starbucks' new infusion teas? The Peach Citrus White Tea Infusion Lemonade is the perfect subtle hint of peach and tea while not being too sweet. It's officially my drink for this summer and I can't get enough. Oh and do yourself a favor and avoid the strawberry and green tea one. I'm not sure what it was about it, but it was undrinkable.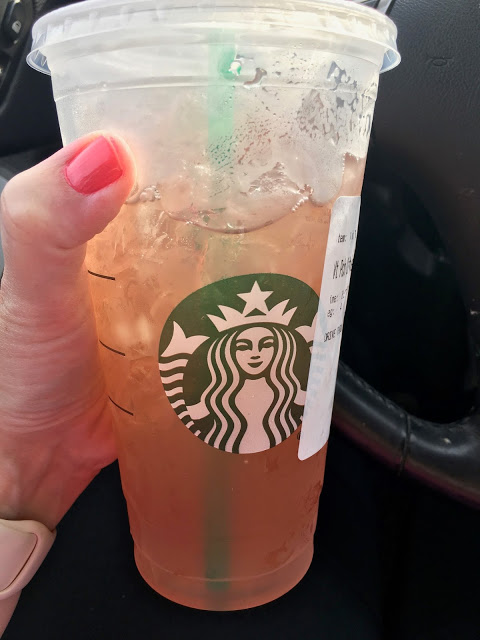 Three.
Speaking of Summer, I've been trying to add more pink in my wardrobe and I don't know why I waited so long. Don't mind the cardigan. It may be 95 degrees outside, but my office is freezing.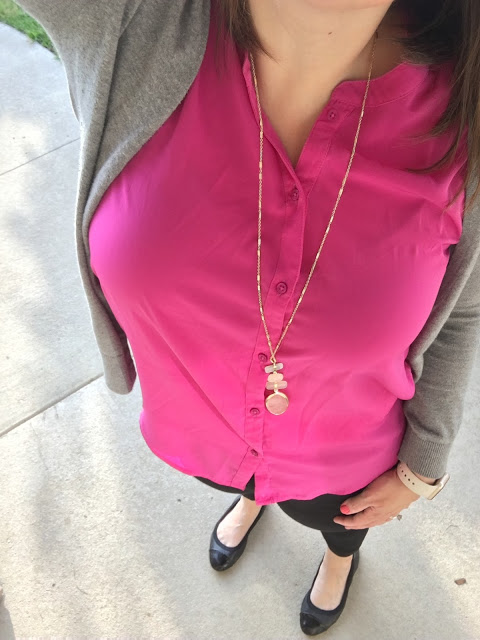 Four.
Unless you've been living under a rock you know that Nordstrom is having their big sale. The other day on Instagram someone posted about these earrings. I'm sorry, but who would spend that much on a pair of earrings. You know how many high waisted Zella leggings you could buy for that. There's a reason they're still available when everything else has sold out. If you're like me and spending $300 on tassel earrings isn't your thing, make sure to check out my list of The 10 Best Summer Accessories Under $10.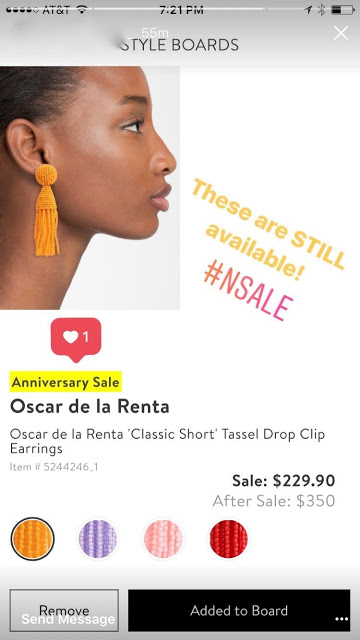 Five.
Last week was my husband's birthday and I made him this "homemade" boxed cake. Nothing like some sprinkles to jazz up a boring cake. And cover up my horrible frosting job.

Have a wonderful weekend! Linking up with Christina, Karli, and Amanda.