Happy Friday! I hope you've had a great week and if your child started school this week (in whatever shape or form) I hope it's going well. Our district will hopefully go back with a hybrid option after Labor Day. The boys will go in person Monday and Tuesday and then have virtual school Wednesday, Thursday, and Friday. I'm still not sure how it's all going to go, especially with both J and I working full time but we'll make it work. Or it will be a complete dumpster fire 🙂
Now on to more exciting matters, my Friday Favorites!
One.
Do you ever find someone on Instagram and instantly start watching all their stories and buying everything they recommend? That's how I feel about Brittney over at Homegrown Traditions. When she mentioned her kids have this watermelon ball, I knew the boys would love it for the pool. Side note: The ball gets much bigger (and heavier) than this, we just didn't fill it full enough the first time.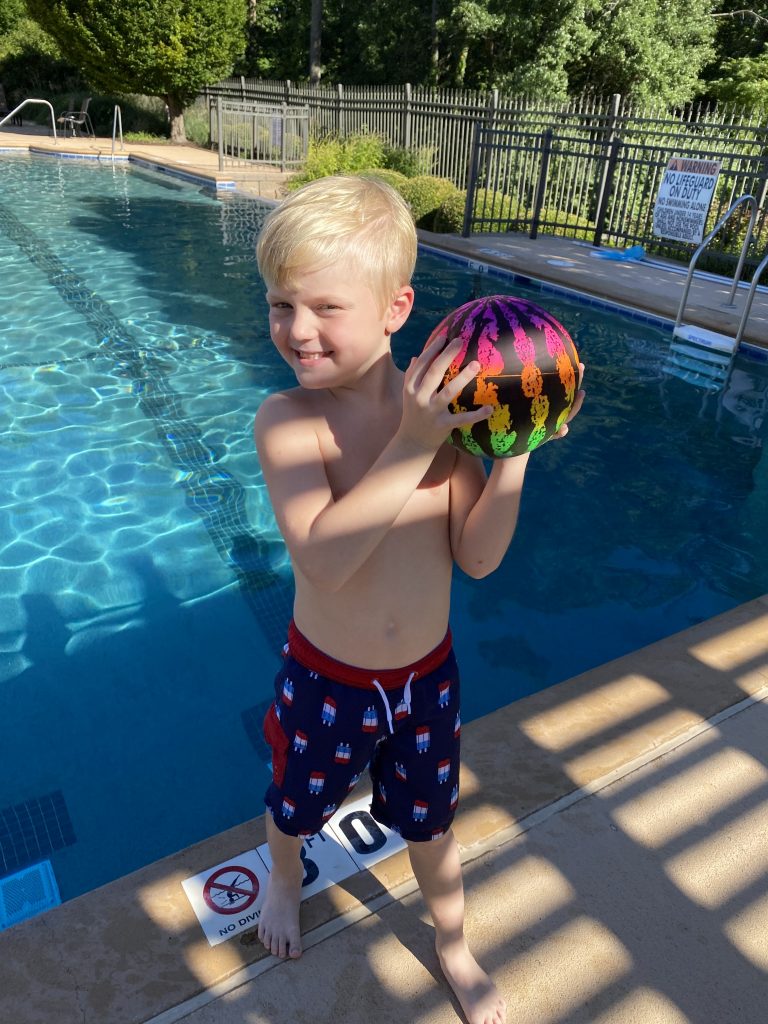 Two.
A new pop-up bagel shop opened in our town and if you've never tried a turmeric bagel you are missing out. This one had black sesame seeds on top and I'm still dreaming out it. We also got the everything bagel and I love that they season both sides of it.
Three.
I can't believe that Labor Day is only two weeks away. We're trying to soak in all the summer that we can and get to everything on our Summer Bucket List. Now that Jack can ride his bike without training wheels, we headed to a bike park that's less than a minute from our house. It's easy to think about all the things we missed out on this summer due to Covid, but I'm really trying to focus on all the fun little things we have done. I've always wanted to take the boys to this place but we never found the time to do it. Now definitely have the time 🙂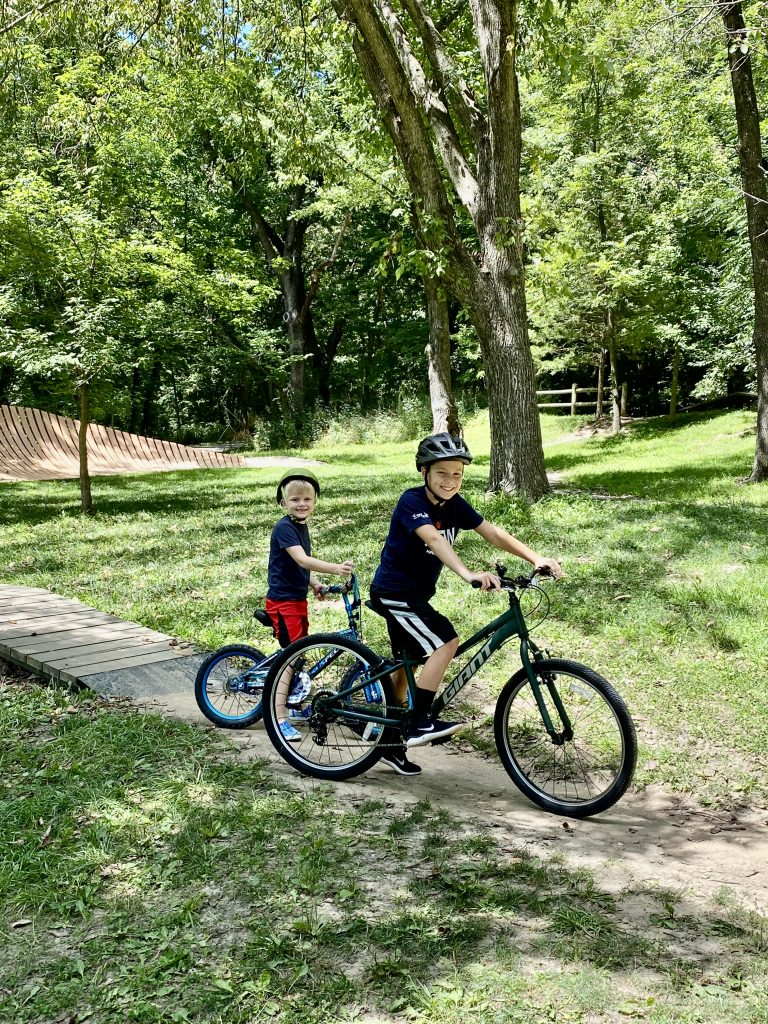 Four.
I've got a hair appointment in September and I'm literally counting down the days. I haven't been since March, right before everything shut down, and I desperately need a good trim and color. I'm loving the ashy blonde balayage look but am a little scared it will pull too grey. I don't need any help with that. The color in the middle is probably the safest bet but I LOVE the color on the far right.