Living in Missouri when I say "beach" I mean a lake beach, but I'll take what I can get. Long Branch Beach is part of Long Branch State Park and located a few miles outside Macon, Missouri. We only visited for the day, but there are plenty of things to do if you want to stay longer. The park has boat access, fishing, trails, and campgrounds. You can also rent kayaks, paddle boards, tubes, and knee boards.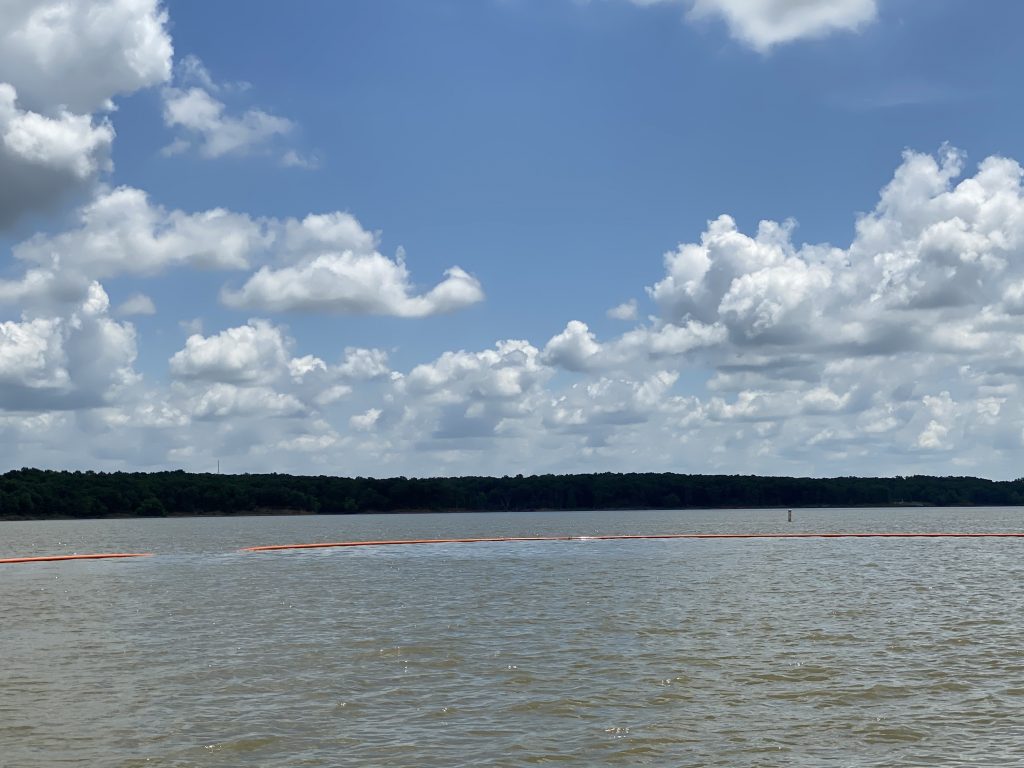 The lake is sectioned for swimming by a divider which looks like a large pool noodle. I really liked having a visual barrier of how far out to swim, especially for Ben who wanted to see how far he could go.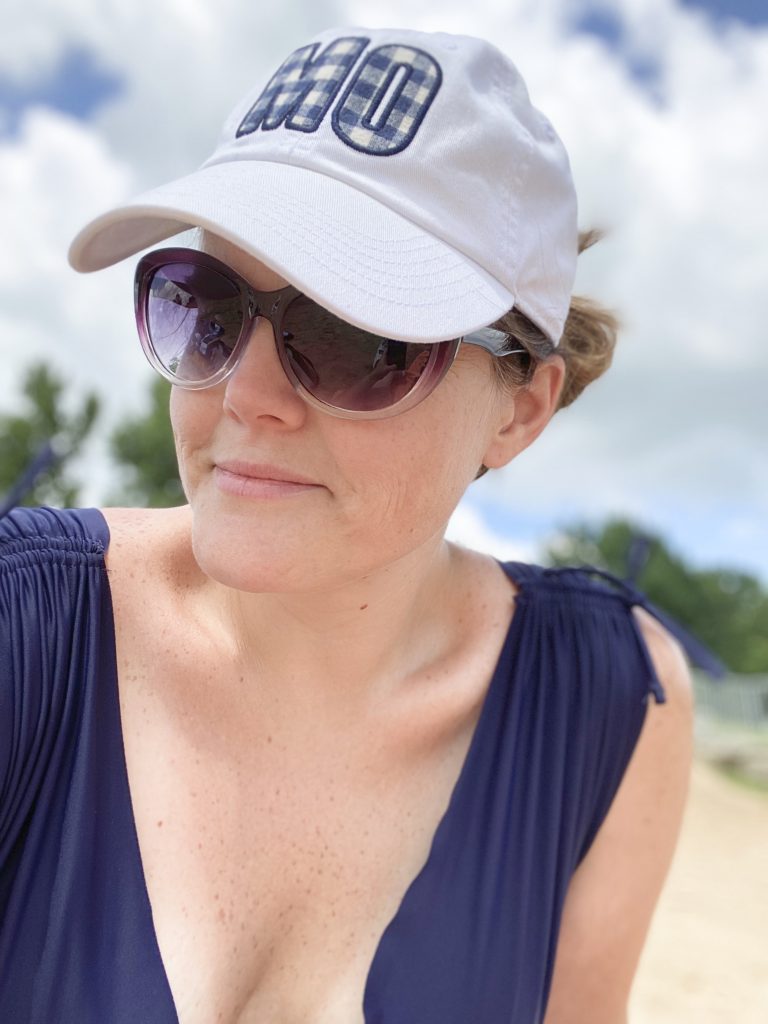 The beach had plenty of space to socially distance and the sand was perfect for making sand castles. Make sure to bring some beach toys or solo cups will also work 🙂
If you're lucky, you might even find a few shells. This was Jack's favorite thing to do!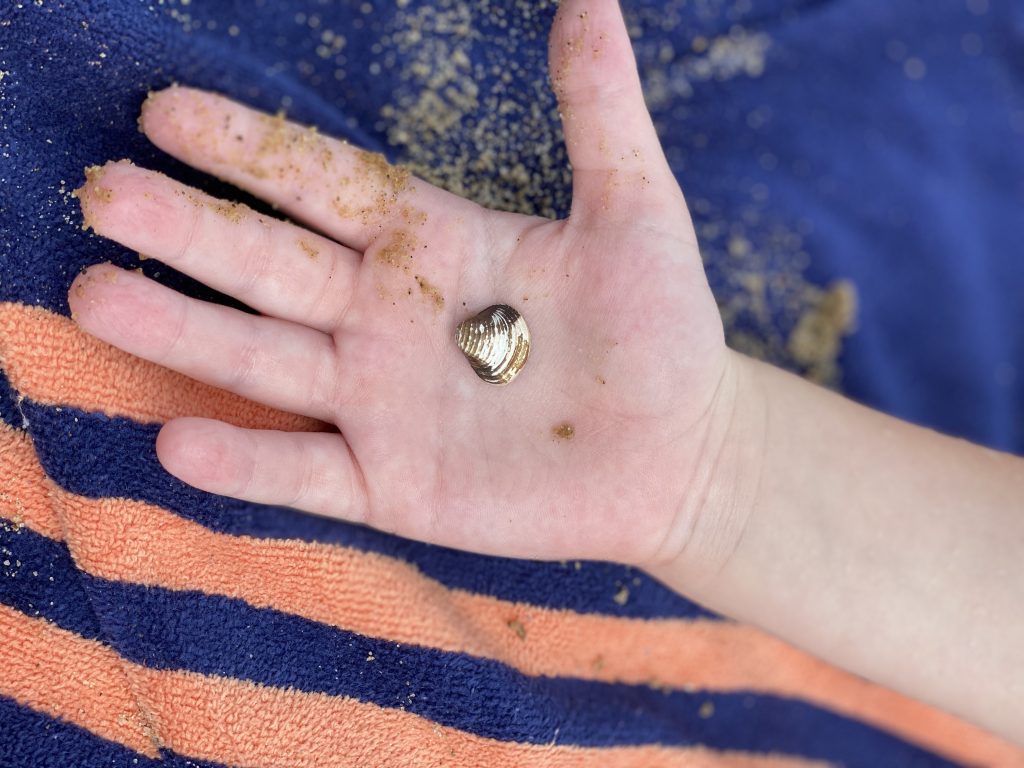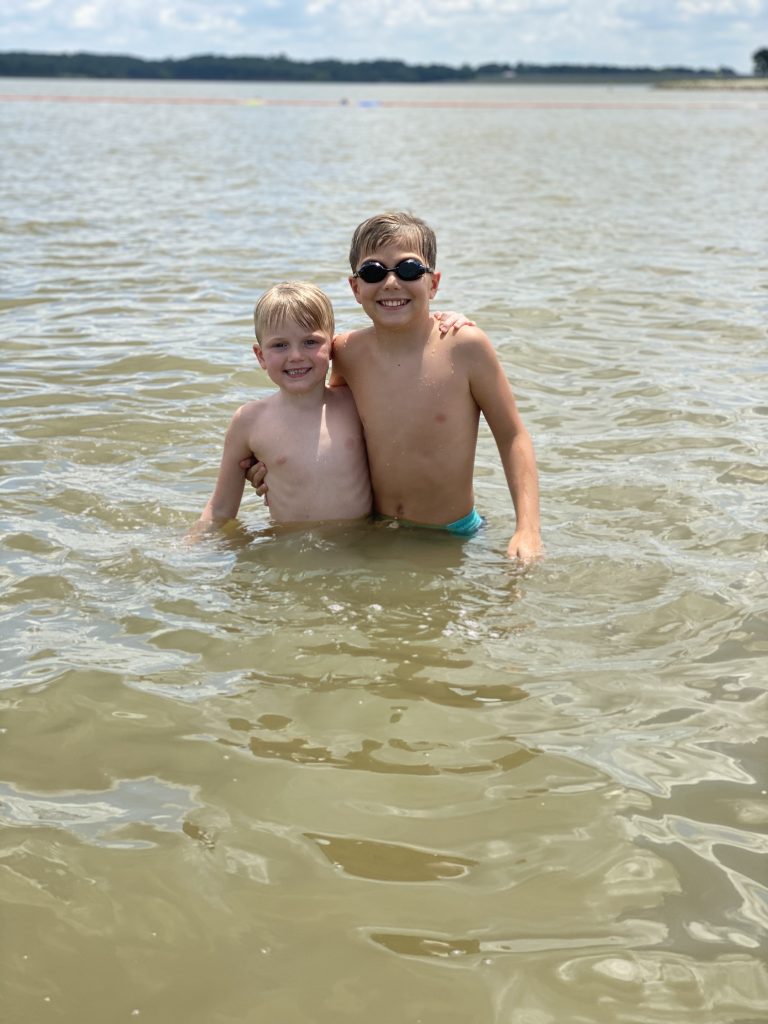 Before you leave, make sure to stop by the marina store to grab one of their giant ice cream cones.
Don't forget to check out the other Explore Your State destination posts!