Let's just pretend that we'll all be able to read these books while relaxing by the pool and getting a nice tan. Summer reading just isn't as fun while stuck in your house during a pandemic.
No matter where you end up reading, these 5 must read books will fill your summer with mystery, humor, romance, and even some true stories of extraordinary lives.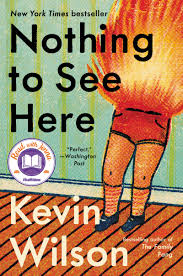 Lillian and Madison were unlikely roommates and yet inseparable friends at their elite boarding school. But then Lillian had to leave the school unexpectedly in the wake of a scandal and they've barely spoken since. Until now, when Lillian gets a letter from Madison pleading for her help. Madison's twin stepkids are moving in with her family and she wants Lillian to be their caretaker. However, there's a catch: the twins spontaneously combust when they get agitated, flames igniting from their skin in a startling but beautiful way. Lillian is convinced Madison is pulling her leg, but it's the truth.
This book was an honorable mention for our book club and I loved it way more than I thought I would. It's funny, heartwarming, and the unique story line is refreshing.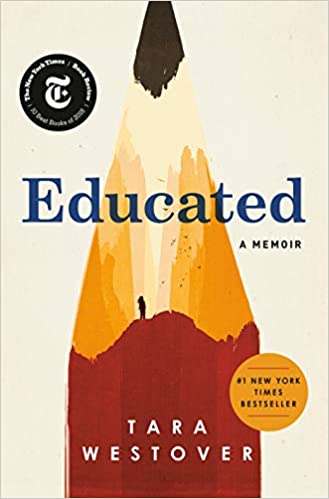 Born to survivalists in the mountains of Idaho, Tara Westover was seventeen the first time she set foot in a classroom. Her family was so isolated from mainstream society that there was no one to ensure the children received an education, and no one to intervene when one of Tara's older brothers became violent. When another brother got himself into college, Tara decided to try a new kind of life. Her quest for knowledge transformed her, taking her over oceans and across continents, to Harvard and to Cambridge University. Only then would she wonder if she'd traveled too far, if there was still a way home.
This was one of those books that left me wanting even more long after it was over. The things Tara and her family experienced were almost unbelievable…except they were real.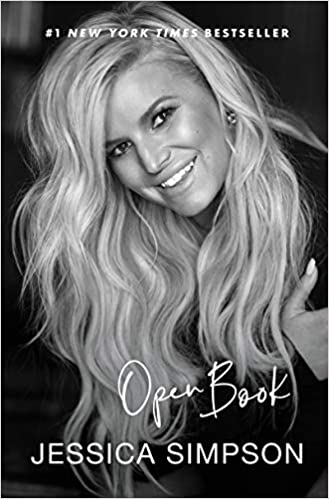 America's Sweetheart, preacher's daughter, pop phenomenon, reality tv pioneer, and the billion-dollar fashion mogul invites readers on a remarkable journey, examining a life that blessed her with the compassion to help others but also burdened her with an almost crippling need to please. Open Book is Jessica Simpson using her voice, heart, soul, and humor to share things she's never shared before.
Do yourself a favor and listen to the audiobook. Jessica is so vulnerable and real and I can't imagine the amount of bravery it took her to admit some of the things she does in the book. I also loved hearing the juicy tidbits about her relationships with Nick Lachey and John Mayer.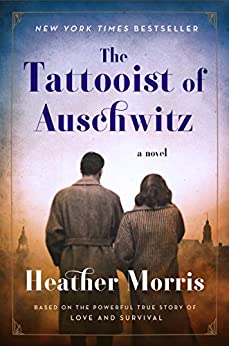 In April 1942, Lale Sokolov, a Slovakian Jew, is forcibly transported to the concentration camps at Auschwitz-Birkenau. When his captors discover that he speaks several languages, he is put to work as a Tätowierer (the German word for tattooist), tasked with permanently marking his fellow prisoners. One day in July 1942, Lale comforts a trembling young woman waiting in line to have the number 34902 tattooed onto her arm. Her name is Gita, and in that first encounter, Lale vows to somehow survive the camp and marry her.
This book has been on my want-to-read list for a long time and I wish I hadn't waited to so long to read it. Based on the true story of a man who tattooed numbers on concentration camp prisoners, it is heartbreaking and heartwarming all at the same time.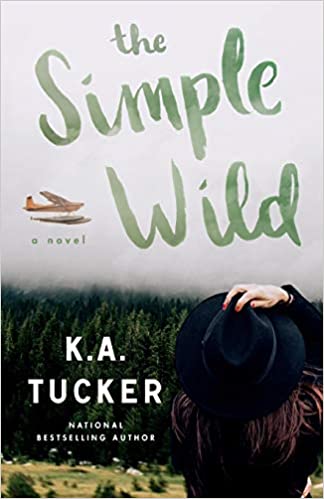 Calla Fletcher was two when her mother took her and fled the Alaskan wild, unable to handle the isolation of the extreme, rural lifestyle, leaving behind Calla's father, Wren Fletcher, in the process. Calla never looked back, and at twenty-six, a busy life in Toronto is all she knows. But when her father reaches out to inform her that his days are numbered, Calla knows that it's time to make the long trip back to the remote frontier town where she was born.
This book has a little bit of everything. The great outdoors, a budding romance, and real-life family dynamics. Not gonna lie, the relationship between Calla and her father had me sobbing like a baby.

Make sure you check out this post to see what books I'll be reading next to continue to stay educated about the BLM movement.