This May marks 5 years since we moved into our house. That's 5 years of making memories, 5 years of the boys chasing each other up and down the stairs, and 5 years of staring at our large blank living room wall. From the minute we moved in I had an idea of what I wanted for this little nook area. I knew we needed more seating, maybe a cute side table, and most importantly, the perfect artwork that tied the room together. Finding art that my husband and I can agree on is next to impossible so imagine my excitement when I learned about Photowall.
Photowall is an online gallery with THOUSANDS of art options including posters, framed prints, canvases, and don't even get me started on their wallpapers. Photowall's wallpaper is not your grandma's wallpaper. The colors and prints are out of this world and I'm already dreaming about how I can incorporate this Oh the Tulips print in our laundry room. But before I get carried away, let's focus on our bare living room nook. After comparing the different formats, I knew a framed print would be the perfect fit for this space. Now I had the hard task of picking which design I wanted.
Thank goodness Photowall's website is so easy to use. One of my favorite things about the site is the ability to search based on a variety of aspects including category, color, style, etc. I was looking for an abstract piece with more neutral colors including blue and grey so being able to check those things really helped narrow down the amount of designs I looked through.

My other favorite thing about the site is that you can easily see your selected design in the other formats available. For instance, I chose the "Improvisation Navy" and could see what it liked like on wallpaper, canvas, and as a poster. And that's not all! Each design also has inspiration photos that show how to style the art in a variety of ways and in different rooms.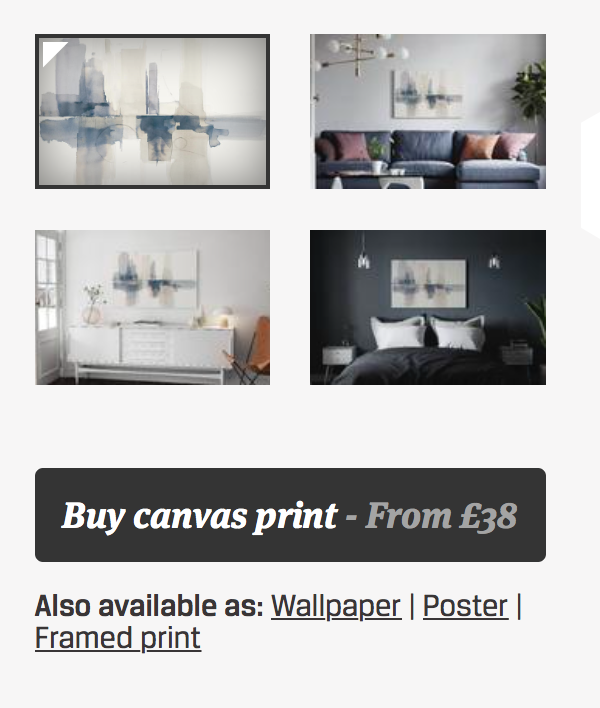 Once I narrowed down a few of my favorite options, J selected his favorite and together we decided on the frame color. I LOVE that Photowall offers more than just a black and white option. We ended up choosing the neutral frame and it's perfect for the art and space. All framed prints also come with the option to add a white border, which we chose to do.
Although Photowall claims that products ship 1-2 days after ordering, I was skeptical. Especially for us U.S. based customers, I thought I'd be waiting weeks for my art to arrive. Imagine my surprise when I came home from work and found the package had been delivered much earlier than I expected. And thanks to how my order was packaged, the frame was in perfect condition.
After removing the thick protective packaging, it was time to hang. Hanging art always makes me nervous. Is it the right height? Is it straight? Am I going to have 22 nail holes in the wall? Luckily, the frame came with two sawtooth hangers already installed and I remembered to use my tried and true Pinterest hack for hanging pictures. Place two tiny dots of toothpaste on the hangers and then place the frame against the wall where you want to hang it. Remove the frame and the dots of toothpaste now serve as a marker for where to hammer the nails.
Ta-da! No extra nail holes.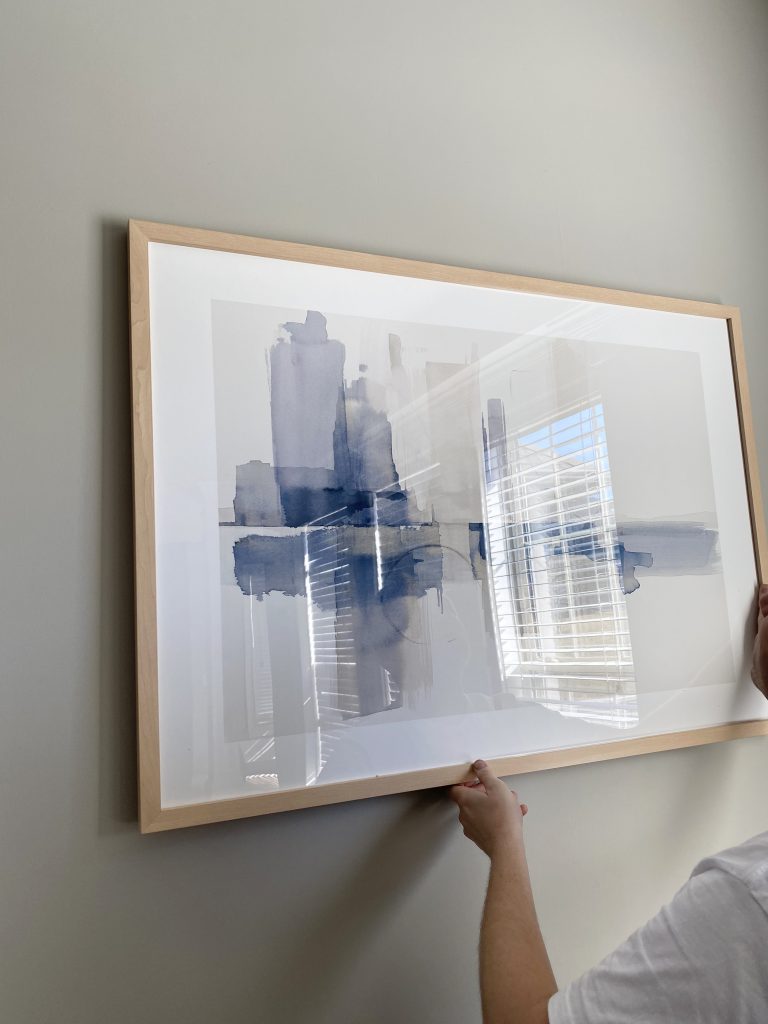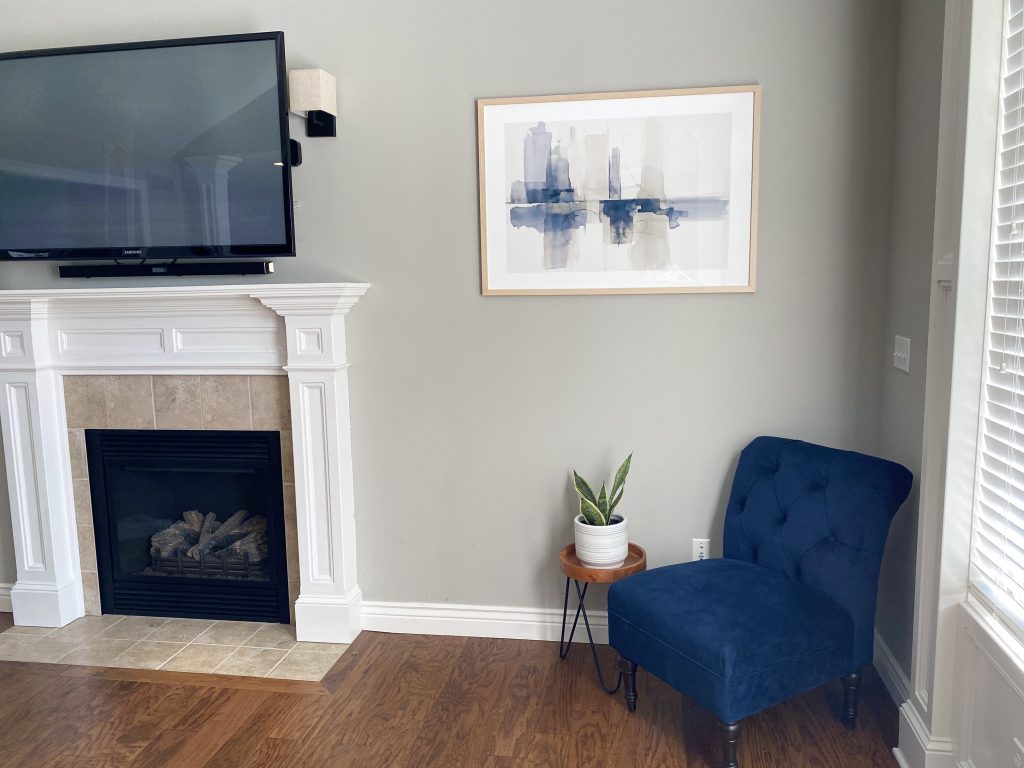 One of my favorite parts of a makeover…the Before & After.
Putting off decorating this space was well worth it. Every time I look at this makeover and my Photowall print I'm so happy I didn't compromise on what I wanted just to have it "finished." Now if you'll excuse me, I have to go convince my husband that I NEED to put that tulip wallpaper all over our house.
Disclaimer: Photowall provided me with a product of my choice but as always, all opinions and thoughts are honest and my own.